There are many amazing recording studios in Delaware that can help you create the perfect album or song. Whether you're a beginner or an experienced musician, there's a studio for you.
These studios have the best equipment and facilities, and their engineers are experts at helping musicians achieve their desired sound. If you're looking for the best recording experience, check out one of these great studios!
Wonderland Records
Popularly known as an all-music store where you could buy your all-time favorites cassettes and records, and other related products, the studio is the longest-living records studio in Newark Delaware.

Many people do not know that aside from all the music-related products sold in the store, the store is also home to Newark's most-rated recording studio.

Wonderland Records has worked with some big names known by the Newark people, some of which include the 49ers,  N.O.E, Roach Killa, Big Hutch(Above the Love), and G Koop, amongst a bunch of other talented artists and songwriters.
  
With an average 4.8 star rating and reviews from 108 past clients,  Wonderland is known not to disappoint their clients, and their customers are always returning. 
Website:
Location: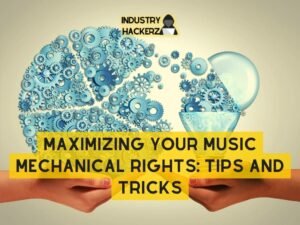 You Should Read This Next!
110 W Main St, Newark, DE 19711, United States.
Services:
Vinyl Records
Band Rehearsals
Music Production
Recording Studio
Cost:
Call +1 302-738-6856 to enquire about pricing for the studio services.
---
 Mid South Audio
Since 1989 mid-south audio has been offering exclusive Audio Visual services using top Notch Gear and technology.

Located originally in Georgetown, Delaware, and owned by Kevin Short, the Studio has gone on to expand and now has a bigger studio in Milton, Delaware.

With 13 Google reviews giving mid-south audio a 4.9-star rating and sterling reviews, they are highly recommended for their awesome customer service, professional and friendly staff, and their recording and production services.
Website:
https://www.midsouthaudio.com/
Email: 
Location:
227 Milton Ellendale Hwy, Milton, DE 19968, United States.
Services & Costs:
Entertainment Venues
Corporate and Civic Facilities
Audio-Visual School/Universities Services
Bar and Restaurant
Event Production
Rate:
Send them an email to confirm their rates.
---
Jamland Studio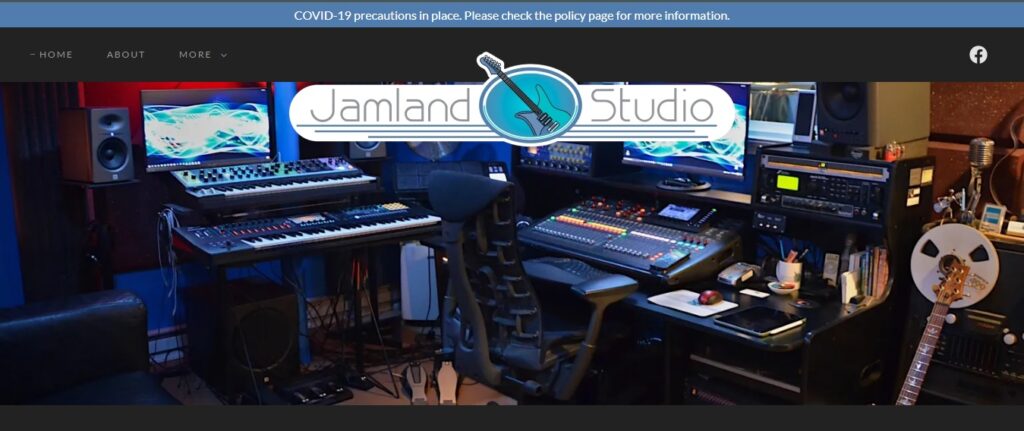 Jamland studio is a recording studio that has been in operation since 1990. The studio was founded by Earl Wilt, who graduated from the prestigious Berklee College of Music in 1988.
Since then, Jamland studio has moved locations several times and is now based near the Wellington railway.
If you are currently staying around Delaware or Pennsylvania, you should definitely check out Jamland studio for all your recording needs.
With 22 reviews and a 5-star rating, you can be sure that you will be in good hands at Jamland studio. So what are you waiting for? Visit Jamland studio today!
Website:
Email:
Location:
2326 Empire Dr, Wilmington, DE 19810, United States.
Services & Costs:
Recording 
Mixing
Mastering
Instrument Lessons
Recording Lessons
Vocal Lessons
Outside Session Musicians
In-House Session Musician
Producing
Audio Restoration
Remote Session Works
Live Guitarist Hire for Events
Photography
Album Art
Web Design
Flyer Creation 
The Classic Session includes mastering, mixing, and recording. The VIP Block has a lot more packages for clients.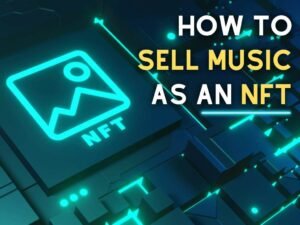 You Should Read This Next!
| | |
| --- | --- |
| CD/DVD cover/inside artwork | $60 |
| CD/DVD back cover/spines | $60 |
| CD/DVD label | $60 |
| Flyer Ad | $5 for a minor change copy |
| Slideshow video production | $50 per hour |
| In-House Session Musician | $40 per instrument per song |
| Onsite Live Recording | $30 per hour |
| Mastering Only | $15 per song |
| Guitarist for Hire | $100 |
| Song Co-writing | $100 |
---
Occupy Studio
Located in Newark, Delaware, Occupy Studio has a proven track record of going all out to deliver excellent services to its clients.
Jointly owned by Nick Holmes and Kyle  Hickey, who interestingly are both professional engineers, you are guaranteed to be wowed by the exceptional customer service at Occupy Studio, giving credence to the number of years both owners have been working in the local industry.
You must have heard of artists like Toby Lou, Torey Lanez, Jonny Craig, and Aria Bleu; these are a few of the known names who have worked with the staff at Occupy Studio.
No little wonder 26 Google reviewers have nothing bad to say about occupy studio period with a 5.0-star rating from all reviewers, we think Occupy Studio is worth the hype.
Website:
Email: 
Location:
170 E Main St, Newark, DE 19711, United States.
Services & Costs:
Recording
Mixing
Mastering
Vocal Tuning
| | |
| --- | --- |
| Mixing and Mastering Up to 5 Stems | $105 |
| Mixing and Mastering Up to 5 Stems | $140 |
| Mixing and Mastering Up to 5 Stems | $174 |
| Mixing and Mastering Up to 5 Stems | $210 |
| Master One Song | $70 |
| Master 2 Songs | $140 |
| Master 3 Songs | $210 |
| Master 4 Songs | $280 |
| Vocal Tuning | From $40 |
---
Ken-Del Studio
Located in Wellington then where Kendall studio houses 3 studios ( Studio A, Studio B, and Studio C), each having distinct features and customized for different recording services.
Candle studio services include audio and video production, and it's truly a hidden gem for those who value the experience of the staff and their world-class equipment.
All Google reviewers give Kendall studio a 5-star rating, and many describe it as their best recording experience ever, especially with Paul handling the console.
Website: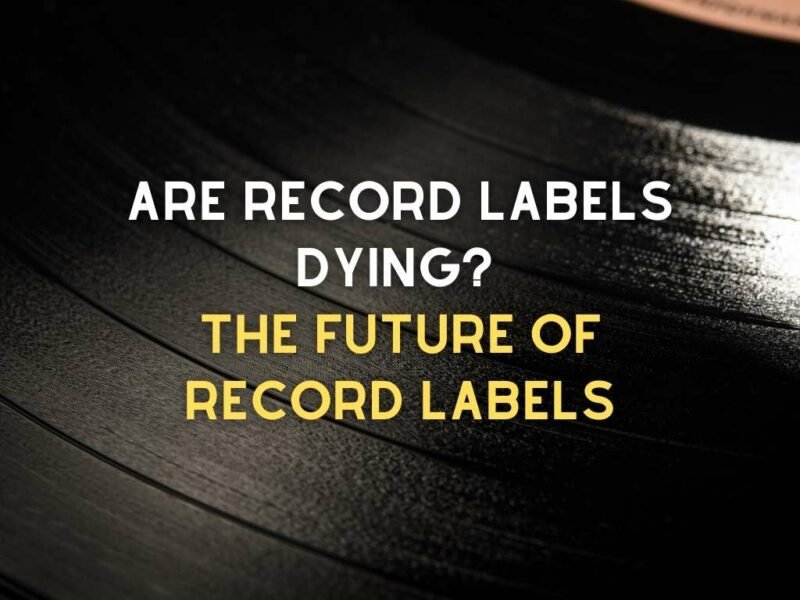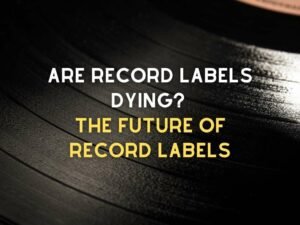 You Should Read This Next!
Email: 
Location:
1500 First State Blvd, Wilmington, DE 19804, United States.
Services & Costs:
| | |
| --- | --- |
| Audio Recording/ Mixing/ Mastering | $60 per hour |
| Video Recording/ Editing | $70 per hour |
| Live Streaming | $70 |
| Rehearsal | $40 |
---
NSG Studios
NSG studio is a multimedia production company with services ranging from audio production to video production to photography and even podcasting.
located in Wellington, the studio is co-owned by two hip hop creatives – Ryan Curran and Devon "Stewy" Jenifer in 2020.  In their own words, explain their reason for delving into music production after many years of working together  –  " we understand the ever-changing needs in the music industry and have more than adapted to bringing her client's music to the forefront."
27 Google reviews agreeing that NSG Studios is all you need to bring the best out of your recordings. They have an all 5-star rating from all 27 reviewers.
Website:
https://web.facebook.com/nsgstudios302/
Location: 
1035 N Lincoln St Suite 400, Wilmington, DE 19805, United States.
Services & Costs:
List of Services
Voice Recording
Music Recording
Podcasting From $25
Post Production
Mixing $75
Mastering $75
One hour studio session $50
---
Tunedly
Tundely is Delaware's choicest recording studio that caters specifically for remote music recording and production needs.
Founded by two innovative media leaders – Chris Erhardt and Mylene Besancon- who we love for their creativity and forward-thinking capacity.
Tunedly is changing the game with music publishing and is fully deserving of many accolades. 
With 25 reviews on Google, Tunedly gains a 5-star rating. Their producers, singers, songwriters, and project managers are all amazing and a delight to work with.
Featured by Forbes, Billboard, and Huffpost, we know they have all it takes to bring revolution to the music industry – and are already at it!
Website:
You Should Read This Next!
Email:
Location:
Coastal Highway 16192, 19958 Lewes, United States. 
Services & Cost
| | |
| --- | --- |
| Service | Cost |
| Online Recording Studio | |
| Music Publishing | |
| 24-hour Mastering | |
| Songwriting | |
---
Jam 24/7 Sound
Founded in 1993, Jam 24/7 sound is an all-day open center in Delaware. The studio is known to offer remote and on-site music production services. Their analog console and cutting-edge facility give the intimacy of a live stream during productions.
With an average of 4.7-star rating from 15 google reviewers, the studio is commended for its large studio space, which is suitable for live streaming and events production, and how professional the staff is.
Website:
Email:
Location:
 93 Albe Dr STE D, Newark, DE 19702, United States.
Services & Costs:
Live Streaming
Video Production
Live Event Sound
Audio Production
Band Rehearsal
Church Sound Services
---
New Wave Music LLC
What you would get working with New Wave Music is people who want to understand your vision and passion – this is what we call family!
At the moment, New Wave Music runs two studios named Mars and Saturn.
With a total of 17 reviews from people who have used their services on Google, New Wave Music is rated 5 stars by 90% of their visiting clients, many of whom have been their customers for more than one year.
Website:
Email:
Location:
1001 New Jersey Ave, New Castle, DE 19720, United States.
Services & Costs:
Full Track Mastering
Vocal Recording and Mixing
Instrumental Production
Remote Services
Recording and Mixing Hourly Rate for Studio A and B
| | | | | | | |
| --- | --- | --- | --- | --- | --- | --- |
| | 1 hour | 2 hours | 3 hours | 4 hours | 5 hours | 10 hours |
| Studio A | $50 | $100 | $150 | $200 | $200 | $400 |
| Studio B | $40 | $80 | $120 | | $150 | $300 |
Monthly subscription rate:
| | |
| --- | --- |
| 5 hours monthly | $200 |
| 10 hours monthly | $350 |
| 20 hours monthly | $650 |
---
Red Room Recording (R3 Digital)
Located in Wilmington, Red Room Recording was established in 2017 to be an all round media company.
With an A-list professional staff including, producers, engineers, content creators, media specialists and social media marketers.
Red Room Recording is rated 5 Stars by 80% of their reviewers on Google. 
Website:
Email:
Location:
1127 Chestnut St, Wilmington, DE 19805, United States.
Services & Costs:
Mix Engineering
Mastering
Podcasting Space
Voice Over
Music Business Consultating
Photography/Video Location
Publishing
Musical Artwork
Digital Distribution
Social Media Marketing
Syn Recording
Narration and Commercial Audio
Film and Video Special Effect
Syn Recording
Production Session
Record Release Listening Space
Send them a mail to make inquiries about their pricing.
Don't Forget Your Recording Session Essentials…
1. Game Plan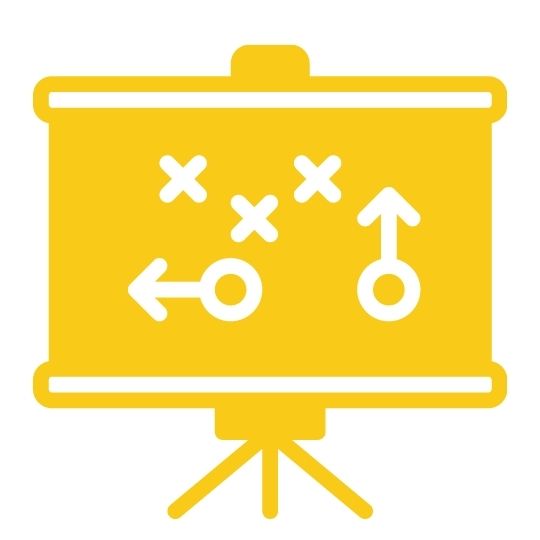 You should go in there with a plan of what you want to achieve. This will make it easier on both you and the engineer, and will help keep things moving along.
2. External Hard Drive
Sale
SAMSUNG SSD T7 Portable External Solid State Drive 1TB, Up to 1050MB/s, USB 3.2 Gen 2, Reliable...
PORTABLE STORAGE: The light, pocket-sized Portable SSD T7 delivers fast speeds with easy and reliable data storage for transferring large files, including...
TRANSFER IN A FLASH: Transfer massive files within seconds with the incredible speed of USB 3.2 Gen 2; Embedded PCIe NVMe technology delivers blazing fast...
BUILT STRONG AND SECURE: Unlike HDDs, the Portable SSD T7 has no moving parts so it's more resistant to shock; Plus, its solid aluminum unibody...
RELIABLE THERMAL SOLUTION: The T7's advanced thermal solution uses the Dynamic Thermal Guard to withstand and control heat, so the portable SSD stays at...
SLEEK AND COMPACT: Roughly the size of a credit card and only weighing 2 oz, the T7 fits comfortably in the palm of your hand and is light enough to take...
Get yourself an external hard drive. This way, you can take your sessions home with you and have a backup in case something goes wrong.
3. Powerbank
Sale
BLJIB Portable Charger 32000mAh, 22.5W QC 3.0 PD 20W Smart LED Display Fast Charging Built in Cables...
Battery Pack with LED Display: 32000mAh Li-polymer can 8 charges for typical iPhone, 6 charges for Samsung Galaxy, 3 charges for iPad Mini, perfect for a...
Portable Charger with Built in Cables: The integrated cables with grooves are convenient for storage, more than 10,000 bending tests prove its durability,...
PD 20W Quick Recharging: Micro input, iOS input, Type-C (PD 20W) input & output support bidirectional quick speed charge for most mainstream devices...
Power Bank Fast Charging: 2 USB-A QC 22.5W output and 1 Type-C PD 20W output, which only takes 30 mins to charge for iPhone 12 up to 50% and 40 mins to...
Comfortable and Safe Design: The Ergonomic design fits comfortably and stylish in your palm; besides, the rechargeable power bank is equipped with multiple...
You never know when you're going to need a power bank. It's always better to be safe than sorry!
4. Snacks and drinks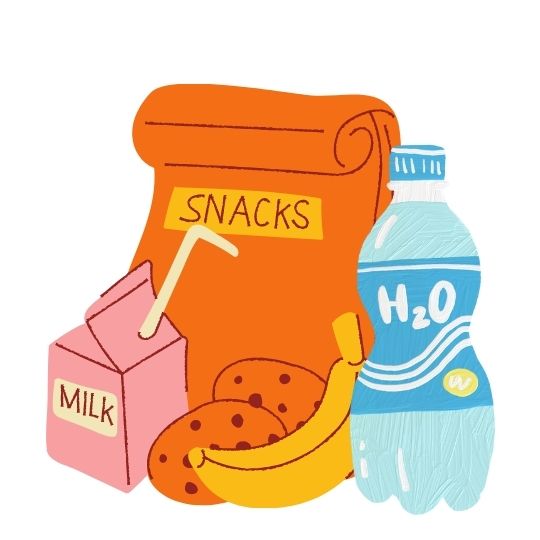 Stay hydrated and fueled up so you can perform at your best.
Is your business featured on our Top-Rated List? Awesome! Promote this page on your site or blog! Just copy and paste the HTML below to embed this badge!
<a href="https://industryhackerz.com/top-10-best-recording-studios-in-delaware/" ><img src="https://industryhackerz.com/wp-content/uploads/2022/05/badge-4.png" alt="Industry Hackerz Top-Rated Business"></a>