If you are a musician looking for a way to get your music out there, then you should definitely check out ReverbNation. ReverbNation is a website and music hosting platform that helps musicians connect with fans and industry professionals.
In this article, we will discuss everything you need to know about using ReverbNation, from creating an account to marketing your music. We will also provide some tips on how to make the most of this powerful platform!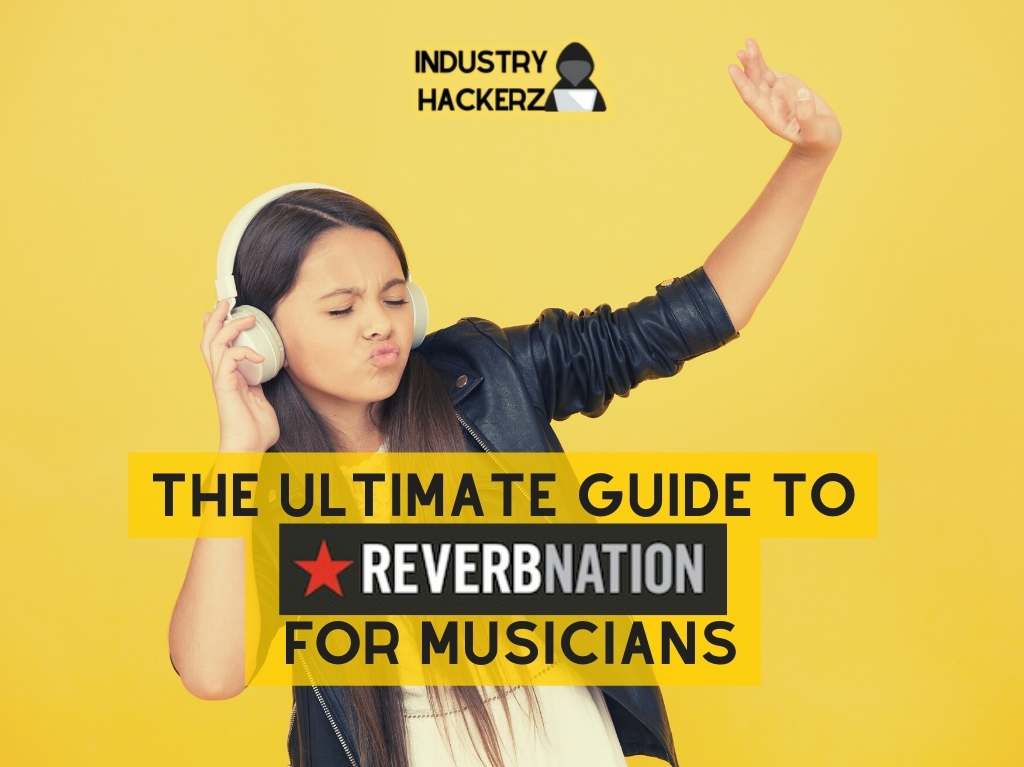 What Is ReverbNation?

For artists trying to make their mark in the music industry, it might be extremely difficult to find people that can help you launch your career. How do you find a manager or book a venue for your gigs if you don't have the resources or contacts needed? This need has been addressed by ReverbNation.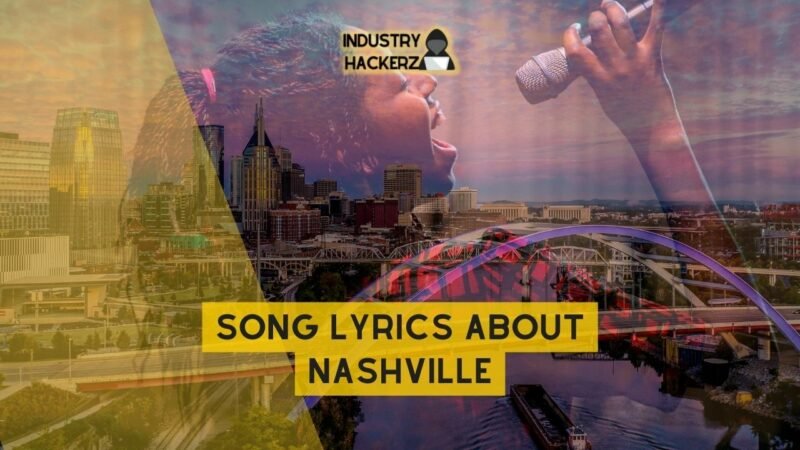 You Should Read This Next!
According to Wikipedia, ReverbNation.com is a website that is all about the independent music industry. Its main focus is to give venues, artists, musicians, and producers a place to collaborate. It was founded by Jed Carlson, Robbert Hubbard, Michael Doernberg, Steve Jernigan, and Lou Plaia in 2006.
The founders wanted to create a platform that would make it easier for musicians to connect with other people in the industry that can help them get their music out. Unlike big labels that tend to focus on profit, this website's mission is to put the artists first.
This objective has been proven many times considering that ReverbNation has helped almost 4 million artists worldwide. To date, ReverbNation is home to 2.9 million people in the industry all over the world. These people are composed of musicians, venue owners, record labels, talent scouts, artists, and managers.
Having a central site makes it easier and faster for these people to communicate and work together. Need a venue to showcase your latest song? Go to the website. You have the lyrics for an amazing song but can't produce the music to go with it? ReverbNation has you covered.
The website eliminates the difficulty in finding people to collaborate with. All these people can contact each other and work together to give the artist the necessary tools to produce music, get better audience exposure, gain a following, and ultimately sell more records.
What Does ReverbNation Do For Musicians?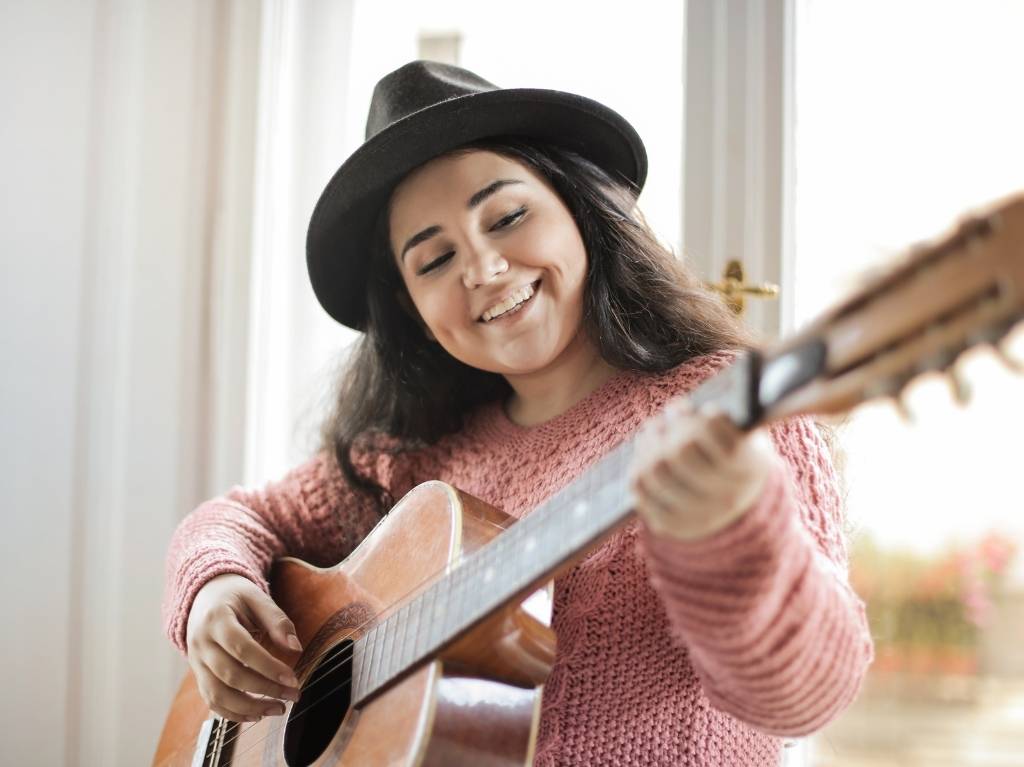 The first thing that ReverbNation does for musicians is help them build their fanbase. With the website's Fan Reach function, the musicians can design and send messages to their fans through social media platforms like Twitter and Facebook. They can send the same messages through email.
So, if you have a new song and you want to send your fans a teaser or an upcoming show and you want to send out invites, you can easily do so on the website. You can also post videos and status updates to keep your existing fans informed and attract new followers.
ReverbNations's Fan Reach function also comes with a Fan Collector widget. This will allow you to collect fan emails from a variety of sources online. With a solid email database, you can stay engaged and keep your fans updated with what's happening in your career.
Another function that ReverbNation offers to help musicians is its Crowd Review tool. This tool appraises artists and musicians regarding what people think about their songs. It provides detailed feedback from listeners and clues you in about your work's market appeal.
Crowd Review offers a great way to stay attuned to what your fans like and don't like so that you can cater better to them. It comes with statistics and in-depth commentary from listeners so you can make well-informed decisions regarding the composition, recording, production, and even promotion of your project.
Want to get your name out there? ReverbNation offers a free EPK or electronic press kit that features your basic profile. Musicians can even get an upgrade to be able to generate a more in-depth Reverb Press Kit that they can send to labels, talent agents, managers, and more.
The more these key individuals know about the musician, the better their chances of getting booked. The RPK feature of the website allows musicians to make customized press kits to better catch people's attention.
Finally, ReverbNation offers a Promote It feature that sends targeted ads to music hotspots on YouTube, Facebook, and other platforms. Musicians can easily create ads and landing pages.
The website offers a variety of campaigns that enables musicians and artists to promote their song, album, website, gig, and more. The ads are even optimized so that the information reaches the maximum number of interested fans possible.
How ReverbNation Distribution Works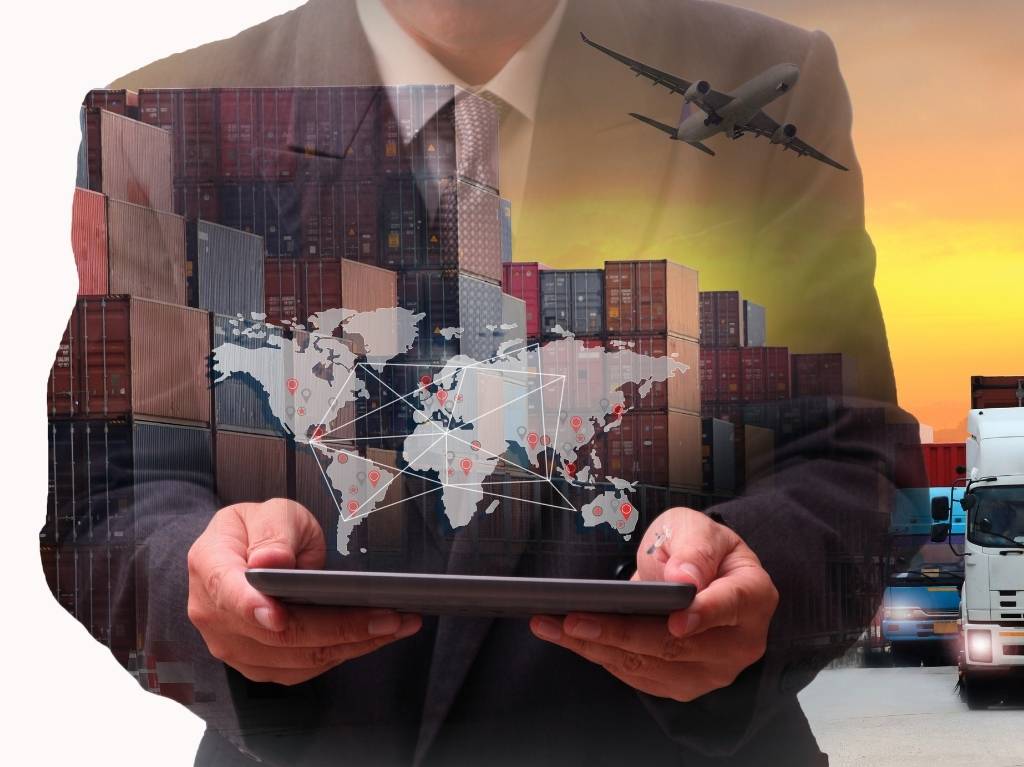 If you are an artist and you want to earn from your music, the best way to do that now is to have somebody distribute your work. This will allow your fans to stream and download the song using their chosen app or website. But how do you distribute your music on iTunes, Amazon, or Spotify? Worry no more because ReverbNation has you covered.
This website can distribute music on all digital platforms. All the artist needs to do is to pick out the single (or album) to be distributed, upload its cover art, and add their song using the website's form. Once this is done, all the artist needs to do is wait for the royalties to come in. ReverbNation will be the one in charge of posting the member's work on different digital retail sites.
If you sign up for this distribution service, your music will be posted on ten digital retailers through the distribution firm INgrooves. This includes eMusic, Rhapsody, Napster, iTunes, and Amazon. You can post as many as 50 songs per album for a flat fee of $35.
Through this mode of distribution, an artist could earn about $0.70 per track and $6.50 per album. It could even go as high as $7.00 per album if the fan downloads the album from iTunes.
On top of the distribution services, ReverbNation also provides the member with trending and sales reports. This helps the artist keep track of which work sells and which does not. The service also comes with marketing tools that can help the artists get their music discovered and downloaded.
Tips For Setting Up Your ReverbNation Account
If you want to take advantage of all the features ReverbNation has to offer, the first thing you need to do is sign up and create your profile. Go to the website and click on the blue button with the "Join for Free" label. Verify your profile. Once that's done, you can start interacting with the website's other members.
If you are a music fan, you can listen to the works of your favorite artist by clicking on their respective playlist. You can also search related music to explore works from other artists that are close to your current interests. Any user can create a playlist composed of several artists. Users can even tag and contact them.
For artists and bands, creating a profile in ReverbNation is definitely a good way of promoting you and your work. It is also an effective avenue where you can form connections. The same is true for songwriters, talent agents, session singers, and everybody else who is involved in the music industry.
To start, you need to make and complete your profile. Make sure that you completely fill out all of the details. Proceed to the "Connect" option. This is found on the top left of the website's page when you are logged into your profile. Click on the "Customize Profile" option.
Arrange the page's layout the way you want your fans to see it. Make sure that it fits your brand and music. Having a unique and appealing brand will make it easier for your fans to recognize you and your work.
Don't forget to fill out all of the other tabs like the location, around the web, general, and similar artists. The more information you have on your profile, the easier it is for listeners to find you.
Including similar artists in the profile will make you more discoverable. If another artist's fan wants to find similar music to listen to, he or she would be able to easily discover you. Plus, you would be promoting your fellow artist.
Make sure to sync your social media accounts. This will encourage your fans to interact with you more. The more engaged the fans are, the more interested and loyal they become. Ultimately, this would mean more streams and downloads for you.
Of course, being active on your social media is not enough. You also have to provide good content. This is what will make fans, fellow artists, and other people in the industry want to engage and connect with you. Put up your songs and music videos if you have them.
If you are not a performer, put up your projects. Showcase samples of your work so that people will know what you can do. If you are a songwriter, post copies of the lyrics that you wrote.
Additionally, put up pictures on your profile. Make sure that you have a good mix of candid shots and professionally taken photos. Grainy photos of you at an open mic may communicate your vibe best but having styled photos of yourself may also be appreciated by talent scouts and agents.
Make the most out of the tools in ReverbNation's Tool Tab. Use the Fan reach feature to get more email addresses that you can include in your mailing list. The Digital Distribution feature will make it easier for you to get your work posted on retail apps. The Press Kits and GigFinder tools will get you more fans and jobs.
Most Commonly Asked ReverbNation FAQs
These are some of the most commonly asked questions about ReverbNation.
How do I create a ReverbNation account?
Budding artists and people who are just starting out in their careers in the music industry may not have a lot of funds to invest. That is why it is understandable to be wary of any service provider that claims to help people in your field.
ReverbNation is considered as one of the most reliable sites when it comes to helping people in the music industry. It is proven by the millions of people that it has already helped. It is also connected to legitimate firms like Ingrooves, so you can be sure that whatever you spend will not be a waste.
---
Is ReverbNation Legit?
Budding artists and people who are just starting out in their careers in the music industry may not have a lot of funds to invest. That is why it is understandable to be wary of any service provider that claims to help people in your field.
ReverbNation is considered as one of the most reliable sites when it comes to helping people in the music industry. It is proven by the millions of people that it has already helped. It is also connected to legitimate firms like Ingrooves, so you can be sure that whatever you spend will not be a waste. 
---
Is ReverbNation Worth It?
The free ReverbNation account is already filled with features that can help any artist get his work out there. It is already an effective tool to gain more listeners and make connections with other important people in the industry.
However, if the artists do decide to invest in the website's distribution packages, they can easily recoup that investment when their fans download or stream their music. With the help of the website's tools, it makes posting new songs or albums on retail apps and promoting these a breeze.
---
Is ReverbNation Free?
Setting up an account with ReverbNation is absolutely free. You don't have to pay any fee to create a customized profile and use some of its basic features to promote you and your work.
But, there are paid features that you can use to get an edge over other artists. One of those features involves promoting the member's music on the website. Additionally, you'd have to pay a certain fee if you want to have the site distribute your work to digital retailers.
---
Does ReverbNation Pay Royalties?
Yes, artists get 100% of the royalties from the songs or albums that they choose to distribute using the services of ReverbNation. What's great about this service is that you get to post your work on multiple digital retailers easily.
The website makes it possible for artists to get their work out into the virtual world without any hassle. You can get your music posted on Amazon, Apple Music, Spotify, and many others. So, listeners can discover, download, and stream them anytime and anywhere.
---
Is ReverbNation Still Relevant?
ReverbNation is still a relevant site when it comes to helping artists get their work out. Yes, other websites meant to promote and help people in the music industry have sprung up over the years, the community in ReverbNation is still significant.
If you want to connect with other artists, performers, venue owners, musicians, songwriters, and more, it is still a good hub to visit. Plus, if you have no idea how to get your work posted on digital retailers, the distribution feature offered by the site can make this process pain-free for you.
---
Is ReverbNation a Waste of Time?
The consumer rating of ReverbNation is tremendously low. Reviews often state that the site sends too much spam that it becomes annoying. However, the other features and services that it provides artists are still very useful.
However, it is important to note that creating a profile is not the end of the process. The artist still must put in the hard work of creating content and reaching out to fans. Of course, the music that you put out should also be good. Otherwise, no amount of marketing can help and it would be a waste of time to invest in the platform. 
---
Is ReverbNation Good?
ReverbNation is a helpful tool if you are an artist that is just starting out. The website makes it easy to connect with the people that you need to create a song or an album. You don't have to hunt them down individually because they are all members of the website that you can easily communicate with.
The quality of the service may have gone down, and the community may not be as active as a few years back; however, it is still a good platform to start your path to getting your work discovered and appreciated.
---
What Is Reverbnation Charts?
Just like any other music platform, ReverbNation has its charts. It ranks the artists' music based on popularity. These charts can be limited to those songs made by artists for a certain city or country. The songs are also ranked according to the genre. The ReverbNation charts is a great way for music lovers to discover new songs and artists. 
---
Do Reverbnation Charts Mean Anything?
The ReverbNation Charts allows listeners and music fans to view works of new artists that they find on the charts. So, if your song is doing well in your local charts, then it makes it likelier for more people to discover your work. What's great about the charts is that they can be viewed per region or genre. The listeners can narrow down and find songs that suit their preferences. 
---
Who Owns Reverbnation?
As of November of 2021, ReverbNation has been acquired by BandLab. According to BandLab, buying the website from eMinor, its parent company, is part of its effort to accelerate its artist services.
In short, ReverbNation is meant to help BandLab through the creation of new features like an artist-to-fan subscription. It is also meant to facilitate the operation of BandLab Distribution. The good thing about this acquisition is that the existing users did not experience any service disruption.
---
Does Reverbnation Work?
If the question is whether ReverbNation works in terms of allowing artists to get in contact with people that can help them produce, market, and distribute their work, then the answer is yes. The website is home to millions of people in the music industry that can help.
If the question is if ReverbNation works in ensuring that an artist earns, then the answer is yes to some degree. The website enables artists to easily reach out to fans and be discovered by listeners. The number that the artist's songs or albums will be downloaded or streamed will however still be dependent on whether people enjoy their work.
---
How Does Reverbnation Make Money?
While most of the features of the website can be accessed for free, ReverbNation charges its members a distribution fee if they need assistance in getting their work posted by digital retailers.
This distribution package costs from $9 to $19.95 a year. Additionally, the website charges a one-time fee of $50 for its Music Publishing administration set-up. This feature allows the artist to earn royalties when their work gets performed by other artists, streamed, or downloaded.
---
How Does Reverbnation Ranking Work?
The chart position of any artist's work is dependent on its Band Equity. ReverbNation has a proprietary algorithm that enables it to measure the depth and breadth of that particular artist's connection with the fans. Essentially, the more connected the fans are to the artist, the higher the work's ranking becomes.
The algorithm that ReverbNation uses to assess Band Equity score is used for all members of the website consistently. By doing this, the playing field becomes level.
So, whether you are a newcomer or a veteran artist, you have an opportunity to rank high. This algorithm checks several factors including the artist's profile, the extent of the artist's use of the site's tools, and the degree of reach through the various social networks.
---
Do Reverbnation Ads Work?
ReverbNation has a feature called Promote It. This product lets artists create custom ads and run marketing campaigns on various music sites all over the web. This product also lets the ads be run on Facebook. This feature makes it possible for artists to promote their work and be discovered by music lovers who have not heard of them before.
With Promote It, the artist needs only to provide the website. ReverbNation will create a host of ads, together with corresponding landing pages. Through this feature, you can promote your song, album, show, video, social media accounts, or website. What's great is that the ads are optimized to provide maximum interactions from fans.
With this optimization, you know that the content you post will reach a large number of fans and potential fans in no time. Plus, it is more convenient than creating your ads and running your ad campaign on different platforms.
---
How Much Does Reverbnation Pay per Stream?
Artists are owed an amount of money each time their work gets played through streaming platforms. According to the latest reports, most platforms pay the artist 9.1 cents per stream for songs that are shorter than 5 minutes.
For longer songs, an artist can earn as much as 1.75 cents per stream.
While ReverbNation promises that the artist would get 100% of royalties, the website does charge a one-time setup fee for its distribution services. Taking into account all the fees, artists can earn roughly $0.00586 per song every time somebody streams their work. 
---
Can You Delete Reverbnation Account?
Yes. If you believe that ReverbNation is not for you, then you can easily delete your ReverbNation account. Simply log into your profile. Click on the User Menu.
This is the profile photo that you can find in the upper right corner of the screen. Go to the Settings option and select "Remove Profile".
This menu can be found at the bottom part of the page. Once you have verified that you wish to remove your account, you can leave the page.
About Author
Lyrics
Please save some lyrics first.