The MacBook air is a popular laptop for many reasons. It's lightweight, has a long battery life, and is relatively affordable. But is the MacBook Air good for music production?
Today, I am discussing the pros and cons of using the MacBook Air for music production. I will also provide you with some tips on how to get the most out of your MacBook Air if you have one already that you are planning on using for music production.
Apple's newest M1 Macbook Air is a very attractive laptop for sure. The keyboard feels decent, and the display looks great! But over here at Industry Hackerz, the only thing we are interested in is whether or not a Macbook Air can hold up to the high standards that we have set for music production laptops (or just well enough to produce, record, and mix some tracks).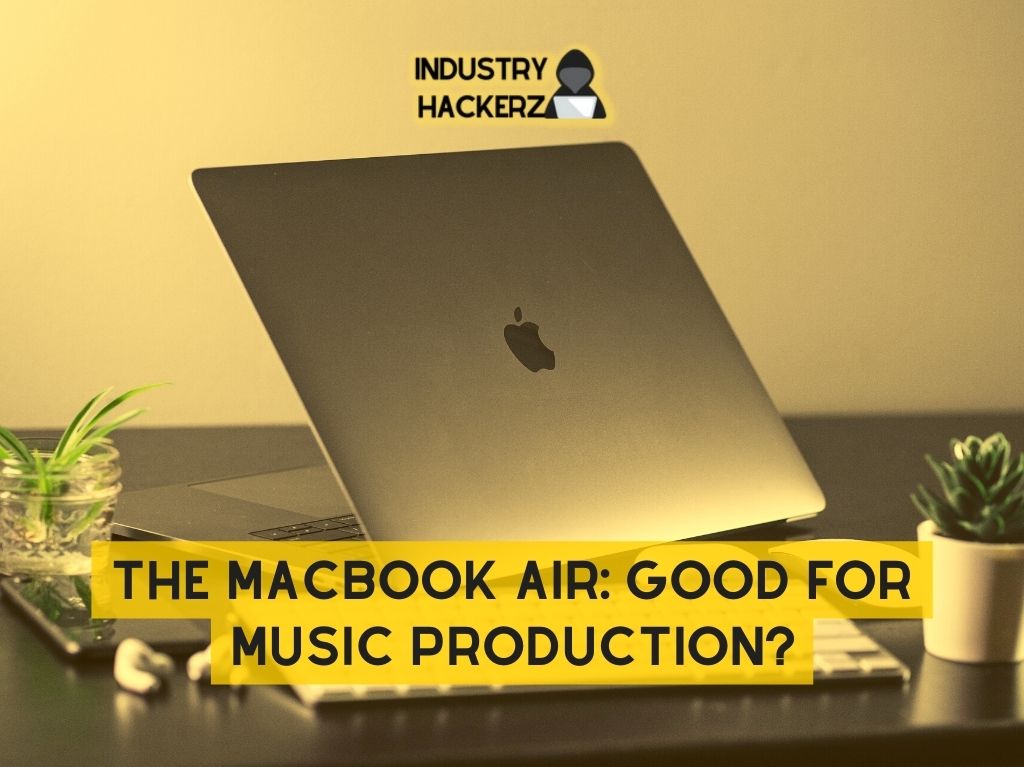 Can The MacBook Air Run Music Production Software?
Well, the only way to know is to test the MacBook properly, running the top DAWs on it! So that is exactly what I did. I tested my M1 MacBook Air (stats below) with FL Studio, Ableton Live, Cubase and Logic Pro X. Read on to learn how it did.
You Should Read This Next!
Stats Of The Macbook Air I Am Testing :
M1
8GB
256GB SSD
Release Date: 2020
13 inch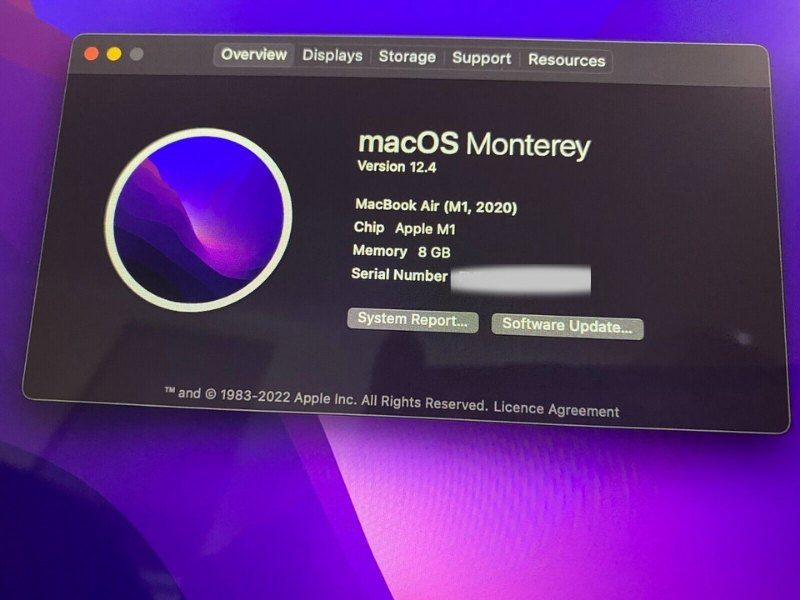 MacBook Air Running Ableton Live
The first question that must be answered is, can the MacBook Air even run music production software? The answer is yes, but just barely. If you are planning on doing any sort of professional music production, then you will need to get an external hard drive to store all of your files on.
The first thing we noticed about the new MacBook Air is that it is really, really fast. I loaded up a bunch of different audio editing software and DAWs, starting with Ableton Live and running CPU-intensive plugins like Analog Lab.
CPU Usage and Multiple Plugins Running At The Same Time
The project loads up well but the main thing to look at is the CPU usage. Running over 5 different CPU-intensive plugins, the Macbook Air CPU usage only hit around 18%, which is not bad considering for most people, they will not be running such plugins let alone simultaneously.
I deliberately tried to make the test as hard as possible for the MacBook Air by adding in and playing five different tracks in a C Majo and also adding in a lot of different plugins; but it still managed to handle everything without much issue.
Keep in mind that Ableton Live 10 has not been optimized for use with Apple's M1 chip nor Big Sur or Monterey yet, but even with that being the case, I was still really impressed with how well it performed.
I then tried loading up other DAWs such as Logic Pro X, Reason 11, and FL Studio. All of them ran perfectly fine on the MacBook Air.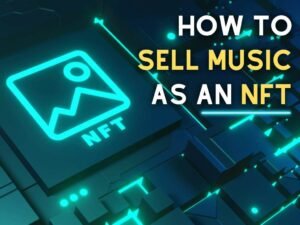 You Should Read This Next!
Can Macbook Air Run Logic Pro X
So, Logic Pro X is actually optimized for the M1 chip in the Macbook Air, so I didn't expect any nasty surprises.
And I was right!
It ran Logic Pro X just as well as my MacBook Pro 16" that I use for music production. The Macbook Air 2020 has 8GB of RAM (which is usually the minimum recommended for various DAWs and media production software), and so while I like to have more than I need, to avoid any issues, I wasn't expecting any problems.
I tried loading up a bunch of different tracks, as well as some heavy plugins, but everything ran smoothly without any hitches.
The Air also rocks a different kind of cooling system so doesn't overheat while running Logic Pro X, and runs nice and smooth while I'm local recording.
Can Macbook Air Run FL Studio?
Last but not least, of course, I had to try it out on Fl Studio and see if it was able to do something similar in terms of its performance.
FL Studio, in my opinion, is the one that has the most issues when a machine is low spec or not compatible. It starts doing that awful crackle of death! And that is 100% what I expected when running FL Studio on a MacBook Air...
Macbook Air (Intel) Vs Macbook Air (M1) For Music Production
Guys, if you are reading this and have an Intel Macbook Air - don't take any of this post as gospel. This is not for you. The M1 processor needs an entire post on its own because it is the reason the Macbook Air can handle music production software with comparative ease. It is a huge game changer for the Macbook Air.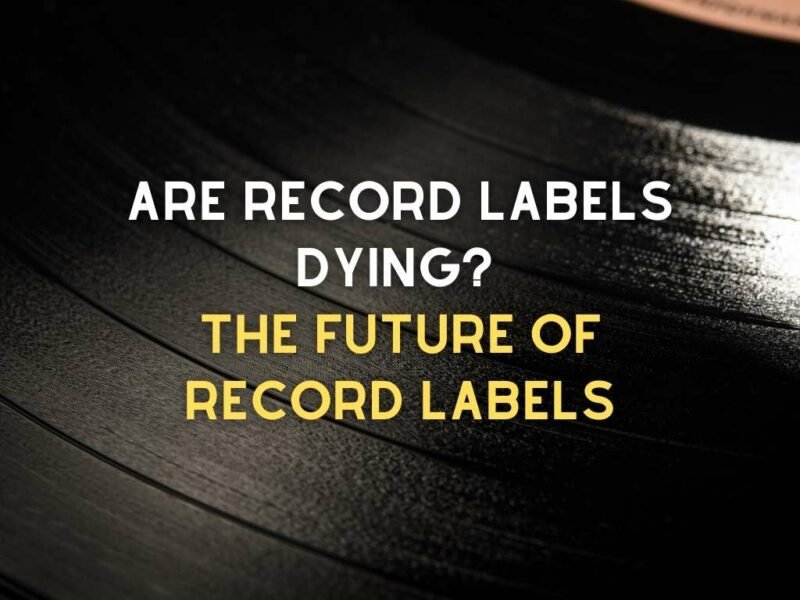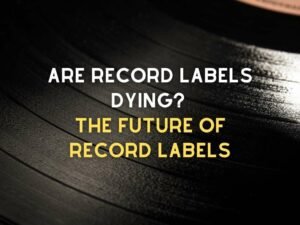 You Should Read This Next!
The new MacBook Air M1 processors are in a whole different league to the Intel ones (even if you have an i9) and offer mind-boggling performance for such a small machine that uses so little power.
The Mixdown
As a music producer, I was interested to see how the new Macbook Air would perform compared to my Windows-based laptop. Overall, I was impressed with the MacBook Air's performance.
The display is small, but it is very sharp and clear. And the Thunderbolt 3 ports are very fast and convenient. I also found that the software ran smoothly and efficiently on the Macbook Air.
Overall, I think the Macbook Air is a great choice for music producers who want something premium but still somewhat budget-friendly and super lightweight.
Wanna Skip The Trash-Beats Stage And Skip To Being A Great Producer & Engineer? 😏
Whatever MacBook you pick, you should have no trouble running your favorite DAW. However, the software and processor alone won't make great music... If you really want to hit the ground running - learn from the best!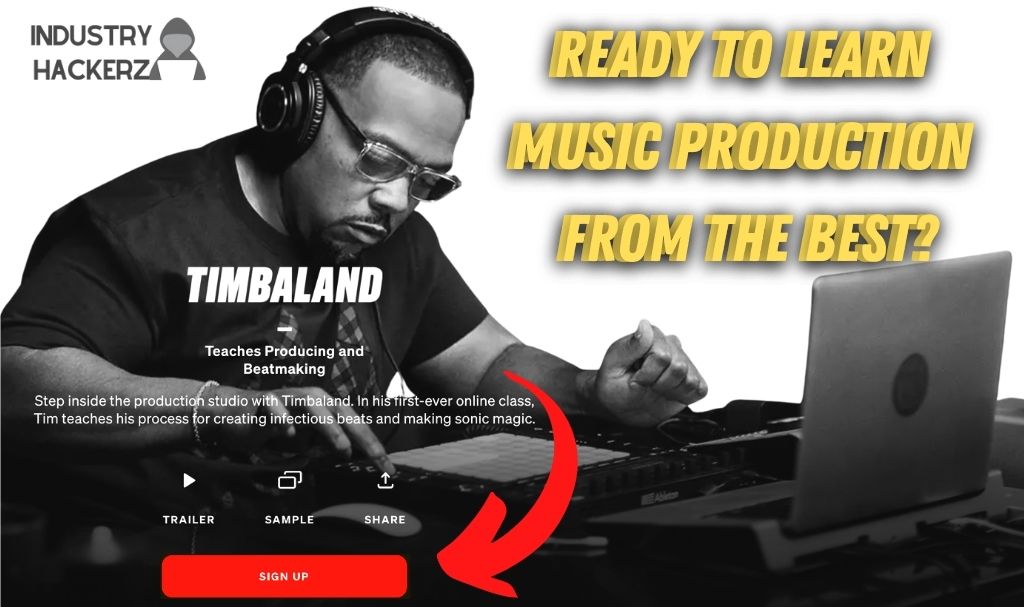 If you really wanna kickstart your producer journey and skills even further; I highly suggest checking out Timbaland's Masterclass! It is like being mentored by the best in the game and having him right there in the studio with you giving you his tips!
You will learn everything from how he uses different types of software, to advanced mixing techniques, sound selection, and more. I cannot recommend it enough!
Lyrics
Please save some lyrics first.