Birmingham, Alabama may not be the first city that comes to mind when you think of a metropolis with a vibrant music scene, but they definitely have it. With an active local radio station and abundant local venues, bands have the opportunity to be heard.
Birmingham's music scene has spawned such nationally known artists as St. Paul and the Broken Bones, so where do artists in Birmingham record? It turns out there are more than a few great places to set down tracks in Birmingham, and you can read about all of them right here.
List Of The 6 Best Recording Studios in Birmingham AL
Bates Brothers Recording
Bates Brothers Recording is located on the outskirts of Birmingham, but with deep roots in the community and a reputation for being one of the top studios in the city.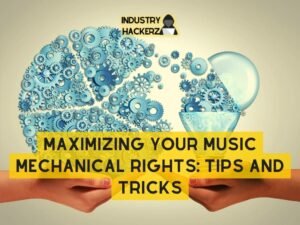 You Should Read This Next!
Brothers Eric and Eugene Bates began their recording careers in 1979 with a 4 track recorder and a 12 by 24-foot aluminum shed in their parent's back yard. They created the space to record their band's album, and after achieving some regional success, they began recording other bands.
By 1985 they had a bustling business so they officially "opened," upgrading to a location of 1,800 square feet. Over the next 36 years, they continued to improve their studio so that now they have the ability to record through 60 automated channels to a 48-track digital recorder.
Their list of clients includes engineers like Adam Kasper who worked with the Foo Fighters, artists such as Rubben Studdard and Meat Loaf, and record companies like Capitol and Sony Records. 
Google reviewers also think pretty highly of the two brothers, praising their kindness, hospitality, patience, and professionalism. The brothers take care of their equipment so they can provide the best quality recording in Alabama. 30 reviewers give them an average rating of 4.9 stars.
Website:
https://www.batesbrothersrecording.com/
Location:
3427 Davey Allison Blvd #101, Hueytown, AL 35023
Services & Cost:
Recording
Mixing
Mastering
Music production
For recording, mixing, and mastering, the Bates Brothers charge $95 an hour and $700 a day (8 hours). For music production give them a call to get a quote.
---
Alabama's Finest
This studio began life in 2010 and has grown to become a record label with a digital presence in 150 countries, a unique social media platform, and an internet radio station in addition to the studio which they consider the core of what they do.
Utilizing an array of vintage equipment including Pro Tools HD, Digidesign interfaces and control surfaces, and a variety of plugins, Alabama's finest focuses on the hip hop community and can also manufacture their own product utilizing sublimation printers, heat presses, and vinyl plotter cutters.
When it comes to the services they offer through their studio, Alabama's Finest keeps it straightforward. you can book studio time for your track or your podcast, online mastering, and laptop repair.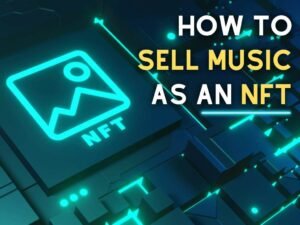 You Should Read This Next!
They hold 5 stars on Google with 20 reviews. Many reviewers praise the work of engineer Ricky Abercrombie and the laidback, welcoming feel of the studio.
There are a couple of things to be aware of. According to their web page, the owners of Alabama's Finest are 10 and 8 years old and profits go to their estate. Also, their booking platform on Square says that their facility is for members only.
Instructions for signing up and details on what membership means are vague, but apparently, by scheduling an appointment, you become a member.
Website:
Location:
2618 Walker Chapel Rd, Fultondale, AL 35068
Services & Cost:
Recording with Pro Tools
Online mastering
Podcast recording
Laptop repair and upgrades
| | |
| --- | --- |
| Services | Cost |
| Recording | $75 an hour |
| Online mastering | Price is per MP3 and to be determined with more info |
| Podcast recording | $45 |
| Laptop repair and upgrades | $100 for 2 and ½ hours |
---
Sound of Birmingham
Some studios have a list of known musicians who have recorded there. Sound of Birmingham is one of them. They have a long history in the city's music scene and have recorded such artists as The Temptations, Blind Boys of Alabama, and Roy Orbison.
Sound of Birmingham currently calls itself the home for such artists as Emmylou Harris and Saint Paul and the Broken Bones for a reason. Their history extends back to the 1960s when plumber Neil Hemphill recorded bands in the basement of his shop.
In 1973, Don Mosely, a radio personality, bought the studio and soon after relocated it to its current location near the heart of Birmingham. With three studios at their disposal within their facility, they can do everything from large room band recording to isolation booth voice-over work.
Google reviewers praise both Mosley and Tyler Murphy for being accommodating, helpful, and very knowledgable in their craft for both studio recording and live events. One negative review gives them an average of 4.8 stars.
Many people who reviewed Sound of Birmingham on Google are return clients. The studio seems to be not just a business but a family of artists who have found their home and keep coming back.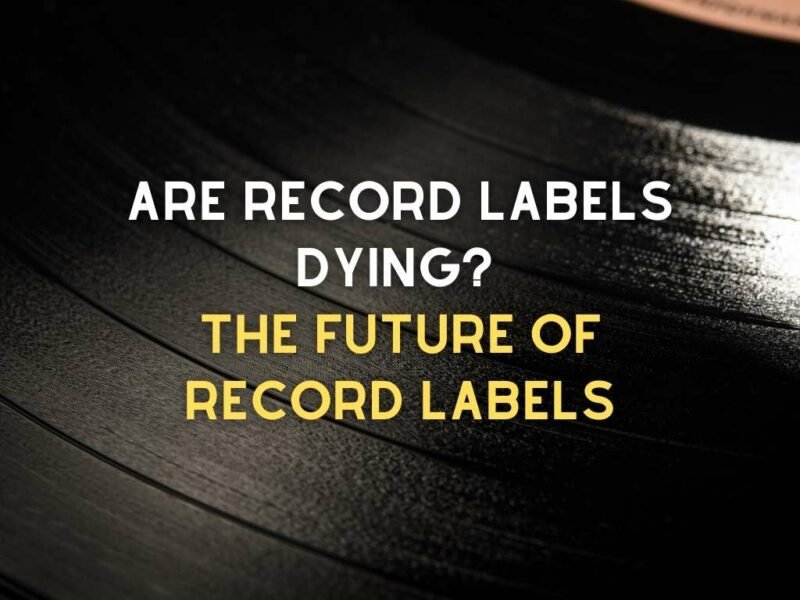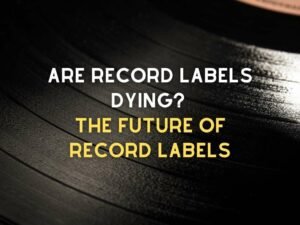 You Should Read This Next!
Website:
https://www.soundofbirmingham.com/
Location:
3625 5th Ave S, Birmingham, AL 35222
Services & Cost:
Demo recording
Master recording
Voice over recording
Sync to picture recording
Forensic audio
Duplication
Mastering
Production
Sound design
Live recording
Casting
Multi-media production
Education
Rates are broken down by studio. Contact Sound of Birmingham for pricing information on their other services.
| | |
| --- | --- |
| Services | Cost |
| Studio A | $100 an hour (they can also charge per project) |
| Studio B | $85 an hour |
| Studio C | $90 an hour |
---
TuckFam Studios
Nothing says available quite like being open 24 hours. No that's not a typo. TuckFam Studios has come out of the gate running to give you a quality recording studio at literally any time that is convenient for you.
They offer straightforward services of studio recording, mixing, and mastering. Their pricing structure is straightforward and they have the occasional promotion, like those that appear on the home page of their website offering 2 hours of studio time free with the purchase of 4 hours.
Nineteen Google reviewers praise this studio with 5-star reviews, and one word comes up more than any other: quality. Clients love the effort, care, and craft that the engineers put into their projects.
One thing about TuckFam is that there is not a lot of info on their site about equipment, the owners, the engineers, or the genre of music they are best and recording. Their Buzzfile listing reports that owner Anthony Tucker founded the studio in 2021, but TuckFam's website has promotions dating back to 2020.
Nevertheless, with the extreme availability that they offer their customers, they are a phone call away if you need more information about what they offer.
What we can tell you is that their pricing structure comes in blocks of studio time with a separate charge for mixing or mastering (which included five versions of a song). You can also book time with Anthony Tucker on their website.
Website:
Location:
Near UAB, Birmingham, AL 35211
Services & Cost:
| | |
| --- | --- |
| Services | Cost |
| Recording | $100 for 2 hours, $300 for 6 hours, $400 for 8 hours |
| Mixing | $75 per song (up to 1 hour) |
| Mastering | $100 per song (up to 1 hour) |
---
T3 Studios
Claiming years of engineering and recording experience with a track record of work with major artists and record labels, T3 is a studio that seems to focus mainly on rap, providing high-quality recording through Pro Tools and beat leasing.
You Should Read This Next!
Their list of high-end recording equipment includes an Apollo Quad 8 console, the Symphony I/O from Apogee, and four mic preamps that are unison enabled. They offer recording availability through two studios with Studio B being a little cheaper to book than Studio A.
Additionally, T3 Studios offers beat leasing through Drumm Cartel Beats as well as help with songwriting. Furthermore, they can make your music videos, upload your mixtape, duplicate your CDs, and help you with your website. 
This list of artist-focused services is probably why 21 Google reviewers give them an average rating of 4.8 stars. Reviewers commented about the studio's professionalism and the cleanliness and quality of their equipment.
As a community-conscious studio, T3's website disavows involvement in or support of gang activity. Their desire is to be a place where marginalized poets can have a voice. As such, they value the right to free speech and the perspective that their artists like you bring.
Website:
https://twintowerstakeover.com/t3studios
Location:
4340 Vanderbilt Rd Suite C, Birmingham, AL 35217
Services & Cost:
Recording
Mixing
Mastering
Songwriting
Beat leasing
Music videos
CD duplication
Mixtape upload
Website
For the cost of services not listed below, please contact T3 directly.
| | |
| --- | --- |
| Services | Cost |
| Recording Studio A | $100 an hour or $300 for 4 hours |
| Recording Studio B | $70 an hour or $200 for 3 hours |
| Songwriting collaboration | $75 an hour plus co-writer credit |
---
Ben Trexel Music
Ben Trexel is a guitarist, composer, sound engineer, and producer. He has worked with such artists and The Blue Trees and Space a Day, and has engineered recordings for the Zac Brown Band and Train, among others.
With thirty years of experience in the business, Trexel offers more than just a studio. He offers his services as a writer and producer, and he also offers his experience in the music industry as a consultant to artists who need more than just a mix and master of their songs.
With a track record like his and a list of artists to prove it, Trexel is selling himself as much as the quality of his studio or the components he uses. For aspiring artists, he can be a mentor and a guide for making solid decisions in a difficult industry and also help them polish their work. His site has a lot of examples of projects he has worked on.
Ten Google reviewers praise his helpfulness and how accommodating he was in recording, co-writing, and producing. One 4 star review drops the rating to a 4.9 average.
Trexel also does music for film and TV and has composed music for shows like Amish Mafia and films like The Day My Parents Ran Away. Whatever the nature of your project, Trexel has the skills to help you navigate it both musically and professionally.
Website:
https://www.bentrexelmusic.com/
Location:
 2610 Aberdeen Rd, Birmingham, AL 35223
Services & Cost:
Production
Co-writing
Mixing
Consultation
| | |
| --- | --- |
| Services | Cost |
| Production and co-writing | Cost available upon request |
| Mixing | Starts at $200 per song |
| Consultation | $200 for two hours |
Don't Forget Your Recording Session Essentials…
1. Game Plan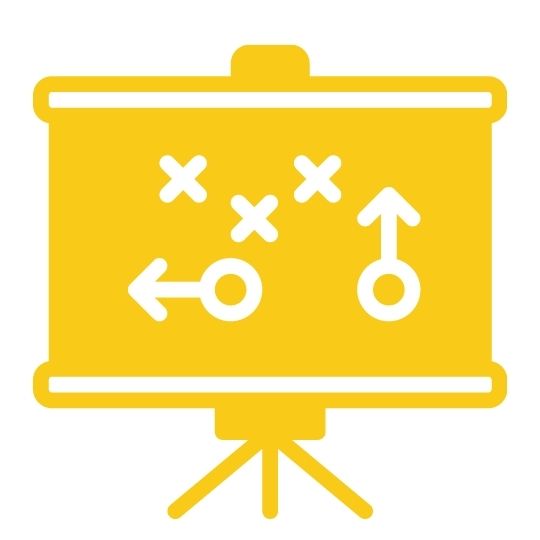 You should go in there with a plan of what you want to achieve. This will make it easier on both you and the engineer, and will help keep things moving along.
2. External Hard Drive
Sale
SAMSUNG SSD T7 Portable External Solid State Drive 1TB, Up to 1050MB/s, USB 3.2 Gen 2, Reliable...
PORTABLE STORAGE: The light, pocket-sized Portable SSD T7 delivers fast speeds with easy and reliable data storage for transferring large files, including...
TRANSFER IN A FLASH: Transfer massive files within seconds with the incredible speed of USB 3.2 Gen 2; Embedded PCIe NVMe technology delivers blazing fast...
BUILT STRONG AND SECURE: Unlike HDDs, the Portable SSD T7 has no moving parts so it's more resistant to shock; Plus, its solid aluminum unibody...
RELIABLE THERMAL SOLUTION: The T7's advanced thermal solution uses the Dynamic Thermal Guard to withstand and control heat, so the portable SSD stays at...
SLEEK AND COMPACT: Roughly the size of a credit card and only weighing 2 oz, the T7 fits comfortably in the palm of your hand and is light enough to take...
Get yourself an external hard drive. This way, you can take your sessions home with you and have a backup in case something goes wrong.
3. Powerbank
Sale
BLJIB Portable Charger 32000mAh, 22.5W QC 3.0 PD 20W Smart LED Display Fast Charging Built in Cables...
Battery Pack with LED Display: 32000mAh Li-polymer can 8 charges for typical iPhone, 6 charges for Samsung Galaxy, 3 charges for iPad Mini, perfect for a...
Portable Charger with Built in Cables: The integrated cables with grooves are convenient for storage, more than 10,000 bending tests prove its durability,...
PD 20W Quick Recharging: Micro input, iOS input, Type-C (PD 20W) input & output support bidirectional quick speed charge for most mainstream devices...
Power Bank Fast Charging: 2 USB-A QC 22.5W output and 1 Type-C PD 20W output, which only takes 30 mins to charge for iPhone 12 up to 50% and 40 mins to...
Comfortable and Safe Design: The Ergonomic design fits comfortably and stylish in your palm; besides, the rechargeable power bank is equipped with multiple...
You never know when you're going to need a power bank. It's always better to be safe than sorry!
4. Snacks and drinks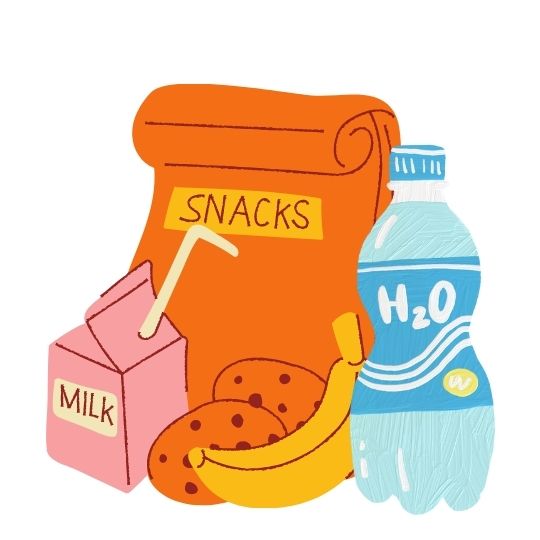 Stay hydrated and fueled up so you can perform at your best.
Is your business featured on our Top-Rated List? Awesome! Promote this page on your site or blog! Just copy and paste the HTML below to embed this badge!
<a href="https://industryhackerz.com/the-6-best-recording-studios-in-birmingham-al/" ><img src="https://industryhackerz.com/wp-content/uploads/2022/05/badge-4.png" alt="Industry Hackerz Top-Rated Business"></a>