Greensboro, North Carolina has a live music scene that supports an eclectic group of local musicians. And wherever you have musicians, you have the desire to record.
We have listed the best, high-quality recording studios in Greensboro, so at least one will be just right for your next project! Whether you want to record a string of country songs or the next power pop album, you can find a music studio in Greensboro to fit your needs. Just check out our list and you will be on your way to booking your next session.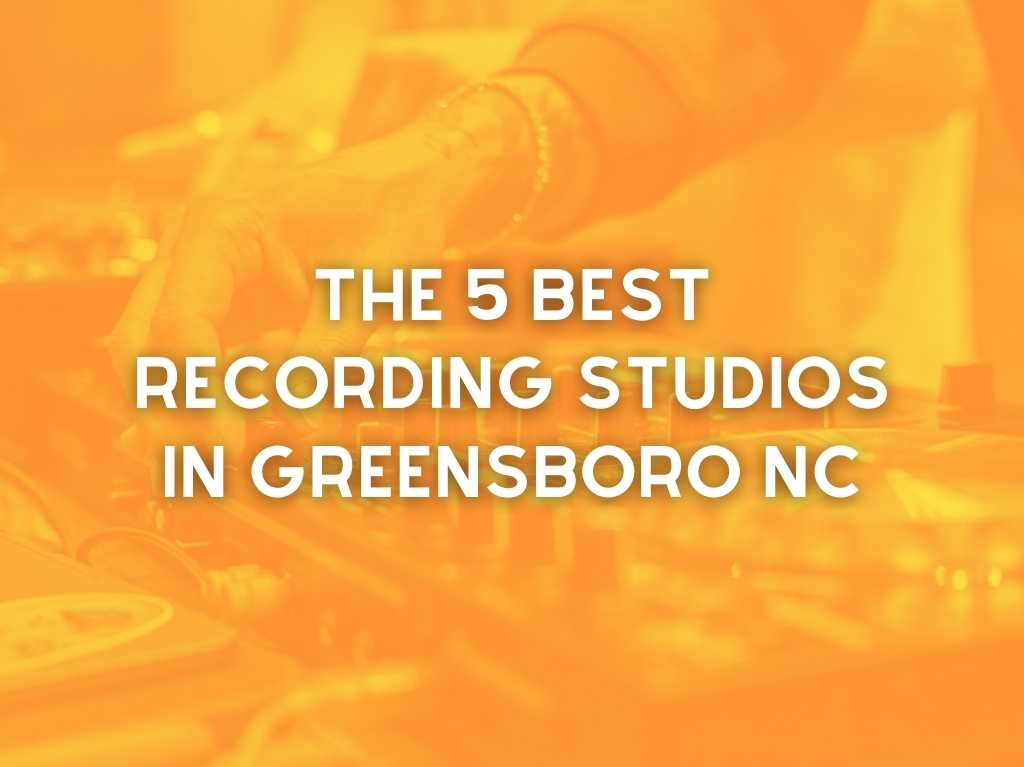 Skymount Studios
Skymount Studios has been serving the Greensboro music community from the heart of downtown Greensboro for about 14 years. They bring quality and professionalism to their clients having worked with Grammy awarded and platinum-selling artists.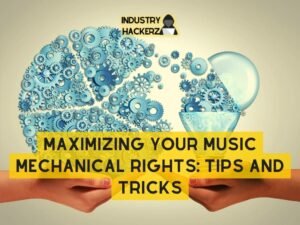 You Should Read This Next!
For a top-of-the-line studio with a list of professional services, you will want to check out Skymount. They can take your project from tracks to master, providing custom beats if you need them. They can also produce different versions such as a radio edit of your song.
They do voice-over work for film, TV, and commercials and they can produce your music video, TV commercial, or documentary. Skymount does it all!
Of the 19 Google reviewers giving the studio a 5-star rating, many of them are either returning customers or highlight their intention to use the studio again. Skymount has a reputation for quality and professionalism in both audio and video.
Skymount has a client testimonial section that includes Kenneth Hughes, Joshua Judkins, and Roc Steady, so these guys know what they're doing.
They are also accommodating. They have a "custom package" online form that allows you to list our the services you need for your project for a custom price with a 10% discount. With reviewer highlighted reasonable rates, Skymount could be the perfect studio for your next project.
Website:
https://www.skymountstudios.com/
Location:
205 S Lyndon St, Greensboro, NC 27405
Services & Cost:
Recording
Mixing
Mastering
Beats
Voiceovers
Video production
For many of their services, contact them for a price.
| | |
| --- | --- |
| Services | Cost |
| Recording | $65 an hour |
| Mixing | Flat rate per song (price not listed) |
| Mastering | Starts at $50 per song |
---
Kickboyz Studios
Kickboyz Studios is a subset of Kickboyz Entertainment which is a record label that currently has three rap artists signed to it. Their studio, however, is not exclusive to their artists.
Founded in 2012, Kickboyz operates two studios that use equipment such as Pro Tools, Mac Pro 12 Core, Apollo Twin, and Yamaha or KRK speakers, among others. With an arsenal of high-end equipment, they bring quality to your project.
Twenty-two 5 star reviews praise their professionalism, patience, and willingness to work with almost any situation. It is also known as a safe place with very creative minds that put a lot of effort into your project.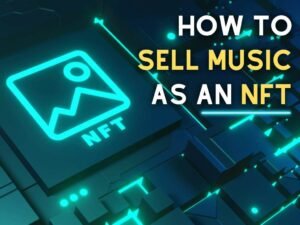 You Should Read This Next!
Emanuel Alexander III, also known as Kickboy Triple, is the owner and CEO of Kickboyz. Having grown up in a tough area of the city, he experienced at a young age the imprisonment of his mother for involuntary manslaughter and the death of his father in a robbery. Alexander focuses on turning pain into a passion for music.
With a qualified and motivated team, Alexander brings that passion to the music that he produces and records. Kickboyz has an open atmosphere that is patient with the creative process and works hard to get your song sounding the way you want it to.
Website:
https://www.kickboyzentertainment.com/
Location:
1205 W Bessemer Ave #222, Greensboro, NC 27408
Services & Cost:
The Kickboyz website does not list services or costs. The best thing to do is contact them to find out if they are for your next project.
---
Earthtones Recording Studio
Earthtones Recording Studio has been serving the Greensboro area since 1998. They bring quality digital and analog recording to their clients as well as the space to record a full orchestra or a solo artist. It just depends on what you need.
With over twenty years of experience under its belt, Earthtones has created a great sound for a number of artists, including Cory Wong, Eric Gales, and Charlie Hunter. These musicians, among others, use the studio time and time again.
Earthtones also has one of the biggest lists of equipment that we have seen, including an array of high-end microphones, an army of plugins and software, and a legion of instruments and guitar pedals.
Twenty-six Google reviewers praise the studio's gear and engineer Benjy's ability to capture your sound and make it great. Even though well-known names use the studio, one reviewer recommends Earthtones as a great place to make young up-and-coming musicians sound really great.
At Earthtones, you can record your song, have it mixed and mastered, get your song fully produced, or be able to record your podcast or do voice-overs for film, TV, or commercials. Best of all, they offer the expertise that can really bring your song to life.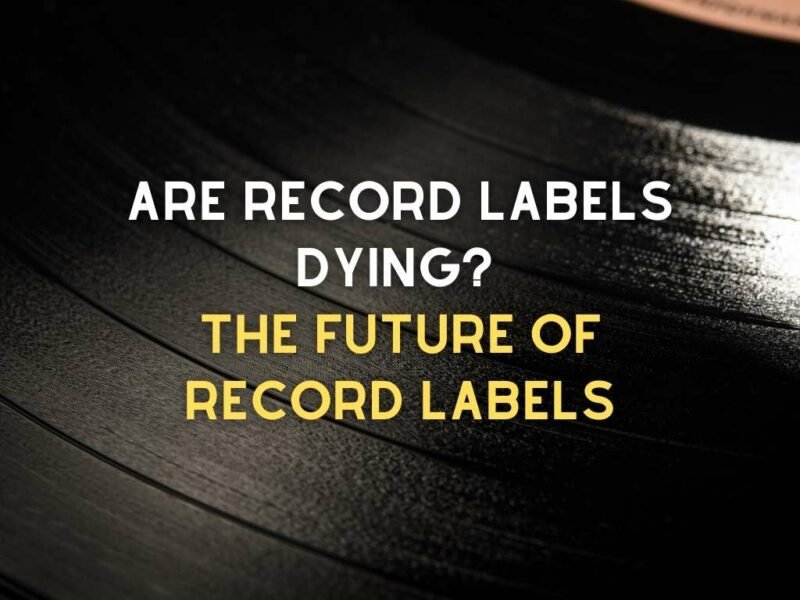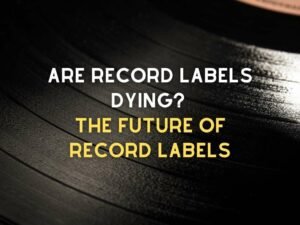 You Should Read This Next!
Website:
https://www.earthtonesrecording.com/
Location:
8-d Wendy Ct, Greensboro, NC 27409
Services & Cost:
Recording
Mixing
Mastering
Production
ADR
Home studio consultation
| | |
| --- | --- |
| Services | Cost |
| Recording (including tracking, live recording, editing, etc.) | $50 an hour |
| Mastering | Cost is per song, email for quote |
| ADR | $125 an hour |
| Daily recording rate | $325 per 8 hour day |
| Song production | $400 per song with basic tracks (drums, bass, guitar, keyboard) |
| Song mix | $150 per song |
---
Chophouze Studios
The Chophouze is Greensboro's recording, mixing, and mastering studio and a beat marketplace under the title Chophouze Beats. The studio caters to urban culture in North Carolina's Triad, an area that includes the three close-knit cities of Greensboro, Winston-Salem, and High Point.
One of their big selling points is Chophouze Beats on Beatstars. They offer over 5 million beats for you to choose from, and you keep 100% of the earnings. Having this kind of variety of beats to choose from at your leisure gives you an edge on studio time.
Thirty-nine of 41 reviewers give the studio a 5-star rating, praising its laidback atmosphere and professional engineering. One reviewer points out that all three of their studios have great sound but increase in size and price accordingly.
Chophouze studios do not give a lot of detail on their website about who the owners and engineers are or how they break down prices and services. But they offer easy booking online for recording and mastering and easy purchase of beats through the Beatstars app.
They do offer a great recording experience in a beautiful studio that will cater to any style that you bring to them. They also offer very competitive rates.
Website:
https://www.chophouzestudios.com/
Location:
1806 Fairfax Rd, Greensboro, NC 27407
Services & Cost:
Recording
Mixing
Mastering
Beats
According to an Instagram post embedded on their website, Chophouze offers studio time starting at $50 an hour. Contact them for more details.
---
Underground Rich Studios
Underground Rich Studios was founded by musical artist J White upon his return to his home state of North Carolina in 2011. Since then he has sought to create a place to cultivate and record musical talent.
You Should Read This Next!
According to 60 Google reviewers, that is exactly the kind of place Underground Rich Studios is. They praise the studio's professionalism and their ability to work with all types of people and styles. Even the studio decor is upscale and inspires the best out of clients.
Within their facility, they operate two studios: Studio A and Studio B. Both studios use Pro Tools 10, Digidesign Pro Control Console, and Yamaha speakers to create the perfect sound for your song.
With a clean setting and a professional, welcoming atmosphere, Underground Rich cultivates success in their clients, getting the best recording that they possibly can.
They also offer video and photography services. They duplicate CDs, create CD/DVD insert cases, do graphic design, and sell beats. They will even create beats exclusively for your project.
With two engineers, a studio manager, assistant manager, and receptionist, Underground Rich is a well-run, highly organized business that cares about its clients both in and out of the studio.
Website:
http://undergroundrichstudios.com/ 
Location:
4000 Spring Garden St, Greensboro, NC 27407
Services & Cost:
Recording
Mixing
Mastering
CD/DVD insert and case creation
CD duplication
VIdeo production
Graphic design
Photography
Beats
Price available on request.
Don't Forget Your Recording Session Essentials…
1. Game Plan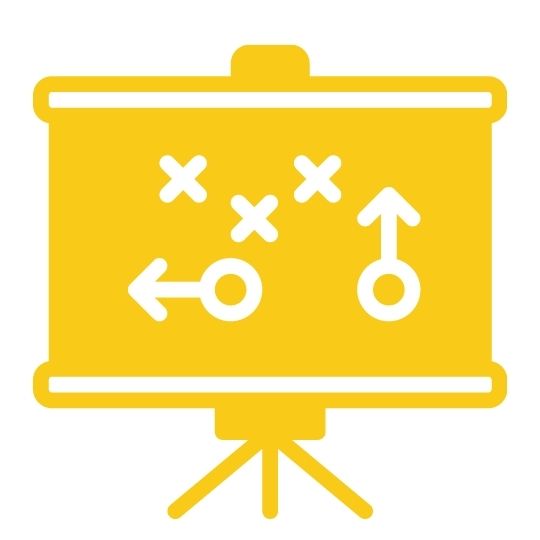 You should go in there with a plan of what you want to achieve. This will make it easier on both you and the engineer, and will help keep things moving along.
2. External Hard Drive
Sale
SAMSUNG SSD T7 Portable External Solid State Drive 1TB, Up to 1050MB/s, USB 3.2 Gen 2, Reliable...
PORTABLE STORAGE: The light, pocket-sized Portable SSD T7 delivers fast speeds with easy and reliable data storage for transferring large files, including...
TRANSFER IN A FLASH: Transfer massive files within seconds with the incredible speed of USB 3.2 Gen 2; Embedded PCIe NVMe technology delivers blazing fast...
BUILT STRONG AND SECURE: Unlike HDDs, the Portable SSD T7 has no moving parts so it's more resistant to shock; Plus, its solid aluminum unibody...
RELIABLE THERMAL SOLUTION: The T7's advanced thermal solution uses the Dynamic Thermal Guard to withstand and control heat, so the portable SSD stays at...
SLEEK AND COMPACT: Roughly the size of a credit card and only weighing 2 oz, the T7 fits comfortably in the palm of your hand and is light enough to take...
Get yourself an external hard drive. This way, you can take your sessions home with you and have a backup in case something goes wrong.
3. Powerbank
Sale
BLJIB Portable Charger 32000mAh, 22.5W QC 3.0 PD 20W Smart LED Display Fast Charging Built in Cables...
Battery Pack with LED Display: 32000mAh Li-polymer can 8 charges for typical iPhone, 6 charges for Samsung Galaxy, 3 charges for iPad Mini, perfect for a...
Portable Charger with Built in Cables: The integrated cables with grooves are convenient for storage, more than 10,000 bending tests prove its durability,...
PD 20W Quick Recharging: Micro input, iOS input, Type-C (PD 20W) input & output support bidirectional quick speed charge for most mainstream devices...
Power Bank Fast Charging: 2 USB-A QC 22.5W output and 1 Type-C PD 20W output, which only takes 30 mins to charge for iPhone 12 up to 50% and 40 mins to...
Comfortable and Safe Design: The Ergonomic design fits comfortably and stylish in your palm; besides, the rechargeable power bank is equipped with multiple...
You never know when you're going to need a power bank. It's always better to be safe than sorry!
4. Snacks and drinks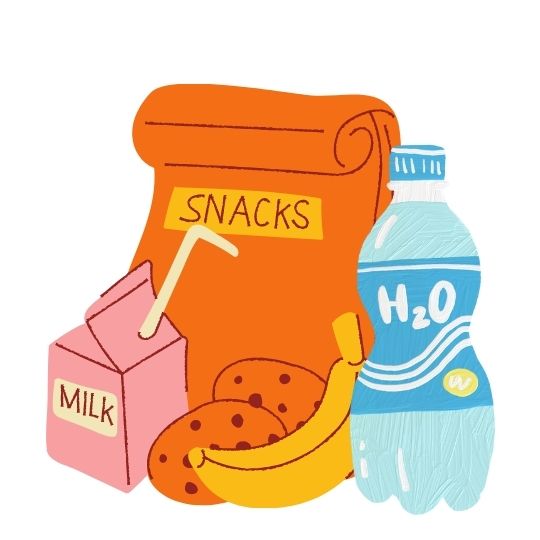 Stay hydrated and fueled up so you can perform at your best.
Is your business featured on our Top-Rated List? Awesome! Promote this page on your site or blog! Just copy and paste the HTML below to embed this badge!
<a href="https://industryhackerz.com/the-5-best-recording-studios-in-greensboro-nc/" ><img src="https://industryhackerz.com/wp-content/uploads/2022/05/badge-4.png" alt="Industry Hackerz Top-Rated Business"></a>