I just showed you the 4 best budget turntables, and now I have rated the 4 best budget turntable speakers!
I am going to cut to the chase and tell you that buying a turntable speaker like the Sony PS-LX310BT will transform the way you enjoy music with its clean solid sound, easy setup, and connectivity features.
Best of all?
It's budget-friendly, so you can maximize the capabilities of your turntable and listen to the rich sound of your records without breaking the bank.
Many budget turntable speakers out there have poor construction and design. Even worse, some are made with poor-quality materials that can affect your listening experience.
The problem is that some reviews highlight other features, such as size, appearance, and connectivity but not the important details. It can sway you into buying speakers with Bluetooth connectivity or great aesthetics but ones that produce distorted sounds!
To help you make the most out of your budget, I've read numerous audiophile reviews and manuals to find the best affordable turntable speakers.
This article will focus on the most important aspect, the sound quality it produces and the listening experience it can offer, before mentioning other features.
This way, you can focus on finding the best-sounding unit which is the main reason to buy a turntable speaker.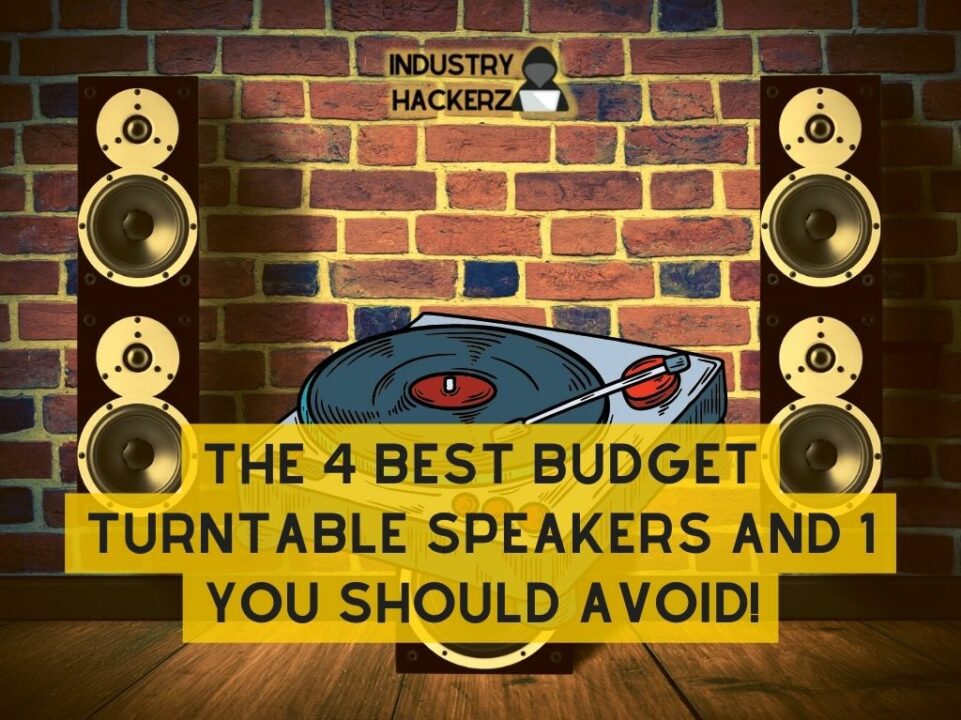 4 Top Rated Budget Turntable Speakers and 1 to Stay Away From
The AudioEngine A2+ is a pair of active speakers that provide an immersive listening experience when hooked up to a turntable. This model delivers detailed bass that can fill any small space.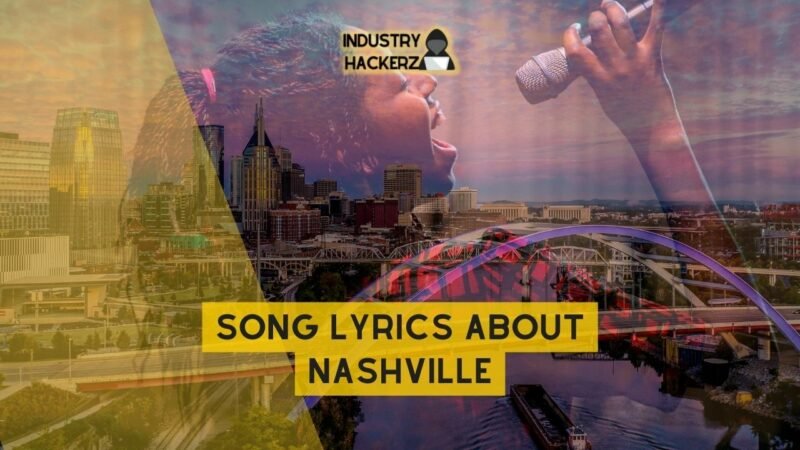 You Should Read This Next!
If your records feature a lot of vocals, this is the unit for you. It has wireless connectivity features so you can place them anywhere in the room. Plus, it comes with a built-in digital-to-analog converter.
Crisp And Detailed Sound Output
While you can connect this model to a subwoofer, there is actually no need. The AudioEngine A2+ features an impressive bass response for a budget speaker. It produces crisp mids and highs with plenty of detail. The lows from this unit are quite tight and clean. It also has a built-in amplifier so you can easily fill a room with crisp sound, for a more immersive experience.
One issue is that the louder you go, the more honking you'll notice. At moderate volume, you will not hear any audible distortion. It is best used in a small room.
It delivers the spectrums really well, but the treble can get a little harsh and over-detailed. Music with vocals shines through this speaker. The sounds are unbelievably clear and detailed. You can distinguish the texture without hearing any hiss.
Easy To Set Up And Use
The speakers come ready to use from the box, All you need is to connect the speaker wires and then connect the power adapter. It will turn on when you turn the volume knob. Once the pairing light flashes, you can begin connecting the speakers to your smartphone, laptop, or other gadgets that have Bluetooth connectivity features. There are also cables to connect the unit to your turntable or to your other devices.
One thing that users complain about in this model is the volume knob. The music can get really loud with just a tiny turn of the knob. Remote control would've been really helpful since you'd have to reach behind the unit and fiddle with the knob to set the volume to a comfortable setting.
Minimalistic And Intelligent Construction
One aspect that most users rave about the Audio Engine A2+ is its appearance and design. Leaning towards the more minimalistic aesthetic, this model features a simple but classy appearance. It comes in Hi-Gloss White, Satin Black, and Hi-Gloss Red.
The materials and construction are commendable. The speakers have a silk dome tweeter, shielded and hand-crafted wooden cabinets, and Kevlar woofers. Even the connections and wires are well-constructed for a budget option.
The speakers also boast of a well-applied paint job. So excellent is the paint job on this model that it actually looks like made of plastic. You'll find 2.75-inch woofers and 0.75-inch silk tweeters. There are also small slits as air vents. The bottom is padded with foam to prevent scratching and keep the unit stable.
You'll find the volume knob, inputs, outputs, pair button, and power inlet at the back, allowing you to set the speakers up with minimal cables showing. Some users find the placement of the controls at the back to be quite inconvenient if you fit the speakers into a small space.
Another well-received bookshelf speaker for your turntable is the Kanto Yu4 Speakers. It is known for its exceptional sound quality, durability, and exceptional build quality. This model comes with a built-in pre-amp so it works great with any turntable. While the bass is considerable, you can still give it an extra boost by attaching a subwoofer to its output.
Good Sound Quality
The Kanto YU4 features the standard 4-inch Kevlar drivers and 1-inch silk tweeters. These give the speakers rigidity and strength that help them produce clear sound with real depth that is commonly heard from bigger speakers.
This model has a sound signature that audiophiles describe as flat with added bass and treble. It is great for casual listening. The lows that its ported cabinet design produces are quite impressive.
But the real strength of these speakers shines when you listen to music that is stringed-instrument or vocal-heavy. The speakers can really reproduce the sound with a surprising level of crispness and clarity. Plus, you can easily adjust its treble and bass so you can hear the most out of your records.
Solid Build and Design
The speakers are the perfect size to fit into a bookshelf, measuring 5.5x7.5x8.7 inches. They are quite lightweight.
Unlike other speakers, the YU4 has its control knob at the front so switching it on and adjusting the settings wouldn't require you to pull out the unit.
While the speakers are on the affordable side, these look expensive. The YU4 comes in natural bamboo. The other finishes available are gloss and matte white, black, red, or teal.
Additional Features
This unit automatically goes on standby mode when its battery life goes down so it can conserve energy.
You can easily connect the YU4 speakers to any turntable and other music-playing device thanks to their Qualcomm aptX and Bluetooth 4.0 features. If you prefer wired connections, you can also plug any audio source into the speakers. You can even connect via the TOSLINK, making these speakers versatile enough to be part of a home cinema system.
The YU4 also comes with a remote. You can use it to switch input sources, increase or decrease the volume, bass, and treble, adjust the balance, pair Bluetooth, and more. The remote control is quite helpful since the remote offers functionality that you can't manually control.
The Edifier R1280T is a set of powered speakers that is super easy to hook up. It offers above-average sound quality at a very affordable price. It produces a clear and substantial bass sound. Its bass and treble are adjustable so you can use the perfect settings for your records. And with its numerous cables and Bluetooth connectivity, you'd be able to hook up these speakers to your PC and other mobile devices.
Decent Sound Quality
This model is a powerful option that delivers a powerful deep bass response. You can push that even further by increasing the volume. It works exceptionally well with tracks that have less deep bass and provides a great sense of the music's overall sound signature. The drum sounds come out fairly natural when the settings are pegged on neutral. Tracks with baritone vocals get a low-mid presence that comes with crisp highs and high mids. Guitars also present with well-defined brightness.
Some audiophiles claim that it does not deliver the same volume or deep bass as more expensive options, but it is surprisingly satisfactory, considering how affordable the unit is.
Easy Set-up And Use
You don't need to stand next to these speakers to change the settings since it comes with remote control.
While it has cables, the R11280T features Bluetooth functionality. You can move it around your room to find the best location without worrying about cables. You can situate it as far as necessary from the turntable to avoid causing the unit to vibrate.
Connecting it to your PC or mobile device is quite easy since the speakers have clearly labeled inputs. The knobs to control its settings are quite easy to access.
One complaint that the model received is that the volume control does not have any visual marker. So, you can find yourself blasting music if you're not careful. The treble and bass knobs do have detents to indicate the neutral setting.
Good Construction
The speakers look and feel expensive. Many users comment on how well-built it is. With each speaker measuring 9.2x5.7x7.7 inches, this model is the perfect size to fit a shelf or sit on a small table.
It has a matte metallic finish and wood veneer paneling to give it an elegant appearance. The grilles are made of gray cloth with a removable brand logo. Under the grille, you'll find the 4-inch woofer, a silk dome tweeter, and a port for ventilation. Overall, the speakers are compact and stable.
The Klipsch Synergy B-100 is one of the best-sounding turntable speakers that will not break the bank. It produces distinct sounds with plenty of basses. Plus, thanks to the Tractrix Horn technology that it uses, you have a wider soundstage, allowing for more lifelike sounds.
You can play your records at high volume with minimal distortions. Place them on your desk or on your bookshelf to enjoy the details your turntable can extract from your favorite records.
Good Sound Quality
The B-100 utilizes a woven Kevlar driver array. This enables the speakers to deliver clear, precise sounds with little to no distortion depending on the volume.
However, based on the comments of some users, you may have to supplement it with a subwoofer if you want to make up for its lacking bass response. It does offer full-range sound and a well-balanced presentation.
In terms of volume, the B-100 can compete with other bookshelf speakers out there. It has a sensitivity rating of roughly 90dB.
The model also uses Tractrix Horn technology that gives it a wider soundstage. You can place the speakers anywhere in your room using their adjustable mounts and experience a more lifelike listening experience.
Good Design
The cabinet of the B-100 is made from good-quality MDF wood. It has a nice black finish that makes it easy for the unit to blend into any room.
The speakers come with everything that you may need to set up a listening space. It even has a cable management system so you don't have to look at unsightly cables after setting up the speakers.
1 Budget Turntable Speaker to Stay Away From
The Fluance Ai41 Bookshelf Speakers is a model that comes with a woofer and a powerful amplifier. It has a remote control and considerable wire length to cater to most listening spaces.
One drawback to this model is that it doesn't come with an RCA to 3.5 mm cable so you need to buy that separately if you want to connect it with any analog music source.
While the sound itself is not so bad, the Bluetooth connectivity sometimes fails and the music often stutters.
Good Sound Quality
The Fluance Ai41 provides consistent sounds whether you connect via RCA or Bluetooth. According to users, there are not many sonic differences between its digital and analog playback.
If you listen to music that is percussion-heavy, the speakers can produce a thump that you would normally expect from 5-inch drivers. Cymbals are very crisp.
The high notes of other musical instruments are also bright but can get harsh at louder volumes. The clarity and balance of the sounds that the speakers produce are quite good.
The model performs well with music that features upright bass and produces highly detailed midrange and upper-mids as well.
The built-in amps send continuous output per side. This means it can produce very loud sounds with minimal distortion.
Pretty Easy To Set Up But Harder To Adjust
The Fluance Ai41 is pretty much a plug-and-play device if you have the right cables. Some users had to buy cables to connect the unit to their computers. Bluetooth pairing is easy.
Just switch it to Bluetooth mode then wait for it to show up on your laptop, computer, or smartphone's settings panel. Click on it and it should pair instantly. There are some comments indicating that the Bluetooth connection randomly drops and you may hear some stuttering.
Adjusting the volume and music source can be done via the remote control. You can only adjust the equalization remotely. Adjusting the treble and bass is a little tricky though. You can go to the adjustment limits easily but going to a setting in between the extremes is challenging since there is no indicator for it.
Minimalist Design
The speakers' cabinets are made of MDF, which makes them light and easy to move. Each one has a 5-inch driver made from woven glass fiber and a 1-inch silk soft-dome tweeter. The cabinets have rubber feet that help with decoupling but do not prevent it from sliding.
It is there to keep the vibrations from the speaker from affecting the turntable and causing distortions in sound quality.
The speakers come in White, Black Ash, or Black Walnut. Some users commented that the finish is not as clean as they expected based on the pictures.
Conclusion
Owning separate turntable speakers is a great way of improving your listening experience. You get to really hear the authentic sound of the music and boost the capabilities of your turntable. The great news is that there are a number of amazing and affordable speakers that you can get.
Look for speakers that have at least 5-inch drivers. Check for material quality as well. Poor materials will result in low volume and sound distortions. Check also if adjustments can be done manually and via remote control.
If you want to feel the thump from your records, consider getting speakers that can be connected to subwoofers. However, the AudioEngine A2+ may already satisfy your listening needs because it is powerful enough to produce that heart-thumping bass sound that many crave.
About Author
Lyrics
Please save some lyrics first.