Looking for the perfect shelving for your vinyl records? Then you have come to the right place.
Learning how to store your vinyl record collection can vastly help with the organization and increase the longevity of your collection. A true vinyl lover knows how sensitive these records are, they react to humidity, temperature, and light, not to speak of how fragile they are.
I believe that a high-quality vinyl shelving unit is crucial, to both keep them safe and act as an interior design staple piece, so it's important to choose one that's perfect for you.
Are you in a hurry?
Well, my personal recommendation is the Unikito Large Record Player Stand; it is beautiful, practical, and you just get so much included in one stand! It is truly a multifunctional bit of furniture - not just a vinyl record holder.
It's important to always read the reviews before choosing storage since many of the affordable shelving might not be as stable and good for vinyl records. There are so many different models it's hard to tell if you're choosing the right one.
To make your decision easier, I have done the research and read through tons of reviews to present the best shelving for your vinyl records.
The following products are rated by me personally from most to least favorite:
Top 5 Rated Products
After analyzing reviews, manuals, and manufacturer notes, here are my top 5 picks graded from most favorite to least favorite.
You Should Read This Next!
Unikito Large Record Player Stand
This Unitiko stand preserves a retro wood style, without losing the modern style feel, with 6 grids the stand embraces a long vertical design which saves space and makes it more practical.
A vast feature of this stand's design is the combination of style and functionality, a stand with built-in USB and standard plugs for you to connect your record player, TV, DVD, etc. The stand is reinforced with solid wood legs, therefore, you can be sure of its durability and stability.
Many users seem to find this player stand very simple to assemble, with clear instructions and pre-drilled holes, the process can't go any smoother.
A trusty review is one that calls out some negatives and the main problem I noticed here was the size of the stand.
The stand came way smaller than people imagined but that's why it's important to read the product details before ordering a not just rely on the picture.
GiftGo Mobile 2-Tier Vinyl Record Storage Holder
GiftGo vinyl record storage holder is made of a premium, thick metal tube frame and can hold up to 110 lbs of your vinyl records, recipe books, art folders, textbooks, or even shoes.
The design of it is another very simple, elegant style that can work as a centerpiece in any room, in an office, library, or cafe.
A very handy feature of the record storage holder is the 4 adjustable curved clasps that prevent vinyl records from sliding, imagine if you are just starting to fill your collection the rack will look pretty empty and slouched, but these clasps hold the vinyl records upright.
Many customers say that they were a bit startled by the premium price of the storage holder, but as they received it all expectations were fulfilled, it was sturdy, held many vinyl records and books, and had a beautiful look to it.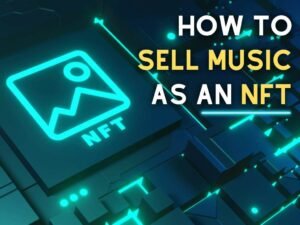 You Should Read This Next!
There were other customers who weren't as happy with the sturdiness, claimed it was flimsy and the wheels were too weak to hold all the weight.
As a considerable seller, GiftGo updated the welding craftwork, included higher quality wheels, and updated the rack leg connections, making them even sturdier.
Laurensory Vinyl Record Shelf Wall Mount
The amazing look of these vinyl record shelves is truly a great reason to obtain them, you can display your favorite, most sentimental vinyl records without covering a single corner. This type of shelving is more of a way to show off your collection rather than store it, even though it's very comfortable to use, it's hard to fit a large collection.
A major bonus of this type of shelving is that you save floor space, plus receive a very beautiful wall display. It's just like putting up a picture on the wall, the installation is very simple, and the seller includes all screws and anchors that you will need to install the shelves.
Numerous reviews claim that the mounting of the shelves is very easy and customers are very happy with the fact that the seller includes crews and anchors.
It was almost impossible to find a negative review, but one aspect was noticed, it varied from customer to customer but some were disappointed with the clearness, claiming the shelves were opaque white.
MOOMLIFE Mobile Vinyl Record Storage Rack
The brand MOOMLIFE designed this mobile storage rack as an addition to any home design, its simple design will suit any interior style. The vinyl record storage rack is covered with a top-quality satin black coating that is super smooth and will leave your records undamaged and clean.
If you're looking for a vinyl record rack that fits many records and takes up small space then this MOOMLIFE rack is perfect for you.
You can fit up to 300 of your favorite albums and collections, and since the total bearing weight is 90lbs or 180lbs with adjustable pads, you will never worry about the albums overweighing it, keep on adding new albums until they fit.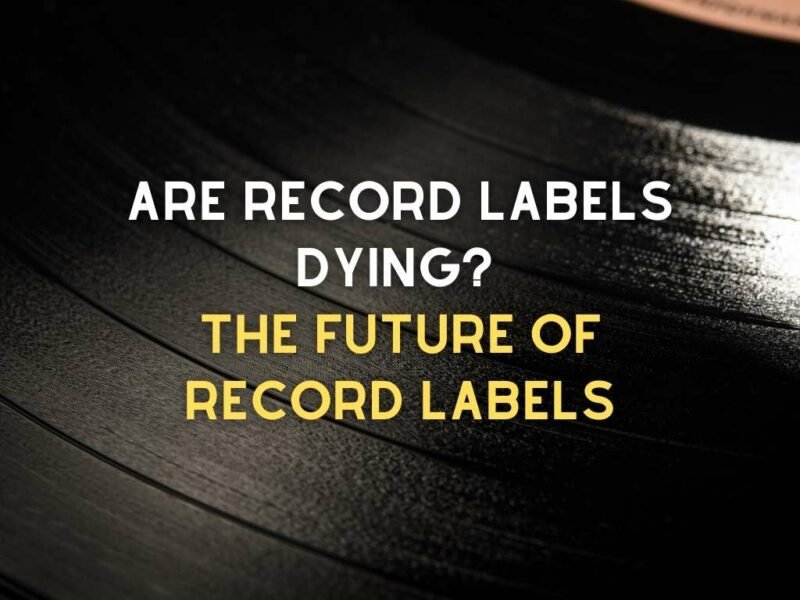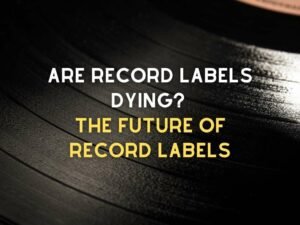 You Should Read This Next!
Countless reviews from satisfied customers state that they are very happy with the sturdiness, many have big vinyl record collections and didn't expect the stand to hold them, but were pleasantly surprised.
However, one of the main problems noticed is the plastic wheels, customers have many experiences where these wheels break into pieces, and it's true that a stand that holds up to 300 records should have more quality wheels.
Colorfox Vinyl Record Storage
Colorfox designed a remarkable vinyl record storage, most importantly multifunctional, it can store different sizes of vinyl records, books, magazines, and files. This type of angled storage is more stylish than a regular stack, it's safe for the vinyl record since this position doesn't damage them, it's also tidy, and you can easily flip through records.
From afar the design might look pretty simple, but if you look closer you can find some cool hidden features which just make it that much more fun and exciting. The first thing you can notice is adjustable dividers, they hold the vinyl records upright, there is also a card stock for handwritten letters, and a double layer stackable, so you can build on your collection.
Many reviews appreciate the storage shelf for how sturdy, aesthetically pleasing, and cleverly designed it is.
A recurring negative review I kept coming upon was that the shelf doesn't fit nearly as many records as the seller states.
Features, Benefits, and Frustrations
The following section includes some explanations regarding the products their features, benefits, and frustrations. It will give you a bigger picture of the products and a way to compare what fits your requirements best.
---
Quantity of Vinyl Records
| | |
| --- | --- |
| Unikito Stand | holds up to 200 albums |
| GiftGo Holder | holds up to 180 albums |
| Laurensory Shelf | 2-3 albums per shelf, meaning the 6-pack can hold up to 18 albums. |
| MOOMLIFE Rack | holds up to 300 albums. |
| Colorfox Storage | holds up to 240 albums. |
---
Material
| | |
| --- | --- |
| Unikito Stand | gray oak made of high-quality particleboard and solid wood legs reinforced by special screws. |
| GiftGo Holder | made of a premium, thick metal tube frame that holds up to 100 lbs. |
| Laurensory Shelf | a transparent acrylic vinyl that can bear a max of 2 kg. |
| MOOMLIFE Rack | made of iron steel that is painted with top-quality satin black powder coating which is smooth and won't damage records, the construction can hold up to 90lbs or 180lbs with pads. |
| Colorfox Storage | made of hand-sanded solid wood. |
---
Exciting Features
| | |
| --- | --- |
| Unikito Stand | has a built-in 3 USB port and 2 standard plug outlets and can hold a vinyl, TV, DVD, etc. on the top surface. |
| GiftGo Holder | has a super steady design with adjustable clasps to hold vinyl records from sliding. |
| Laurensory Shelf | the clear design allows you to display vinyl records without covering a single corner, and the wall mount saves precious floor space. |
| MOOMLIFE Rack | stores a vast amount of vinyl records, perfect for passionate collectors. |
| Colorfox Storage | a handy double-layer stackable, adjustable dividers, and card stock area for handwritten letters. |
---
Frequent Customer Frustrations
| | |
| --- | --- |
| Unikito Stand | many customers were disappointed with the size as they expected it to be bigger and customers also stated that it was mailed in a very messy way, and many pieces weren't protected. |
| GiftGo Holder | customers experienced low-quality plastic wheels which broke if a lot of albums were put onto the shelf. |
| Laurensory Shelf | customers claimed the clear shelves weren't as clear as stated, more of an opaque white color. |
| MOOMLIFE Rack | very poor instructions making it hard to assemble, some customers didn't receive all pieces required to assemble the rack. |
| Colorfox Storage | customers found the wood to be bulky and unsolid and the storage fit fewer albums than the seller claimed. |
Conclusion
As already mentioned, it's very important to take care of your vinyl records, look after them and organize them in the right way. When looking for the right organization storage always consider your collection size, so your vinyl records don't get jammed together. Consider whether you need a simple storage piece or one that has other exciting features.
You Should Read This Next!
If you haven't made up your mind, check out my personal favorite, the Unikito Large Record Player Stand. I love that it has built-in plugs and a flat surface where you can display your vinyl record player. Another great option is the Laurensory Vinyl Record Shelf Wall Mount, great for a small collection that you want to display.
Lyrics
Please save some lyrics first.