London, a city renowned for its rich history and diverse culture, has had a profound impact on rap music throughout the years.
From the gritty streets of South London to the bustling markets of East London, this metropolis has inspired countless artists to create rap lyrics about London and its unique vibes. The city's influence can be seen in everything from the lyrical content to the various subgenres that have emerged from its vibrant communities.
The UK music scene, particularly urban music in London, has evolved significantly over time. Initially influenced by American hip-hop, British rappers began incorporating their distinct dialects and slang into their lyrics – capturing the essence of their local surroundings and creating an authentic sound that resonated with listeners.
As a result, UK hip hop carved out a niche within the global rap community that celebrates British culture through powerful storytelling and clever wordplay.
This blog post will delve into the fascinating world of rap lyrics about London – exploring how iconic landmarks serve as lyrical inspiration while examining notable albums with a distinctly British vibe.
We'll discuss how AI-generated lyrics have captured this essence by analyzing collaborations between London-based rappers and international artists.
The History of Rap and Hip-Hop in London
Rap first emerged in New York City during the late 1970s; however, it didn't take long for this groundbreaking genre to make its way across the pond. By the 1980s, British youth were embracing hip-hop culture – adopting breakdancing styles while using graffiti art as an expressive outlet.
You Should Read This Next!
Soon after came homegrown talent: bands like Hijack setting up shop in Westbourne Park garnered attention from influential labels like Ice-T's Rhyme Syndicate.
Following this early wave came acts such as Demon Boyz and London Posse, who were pioneers in incorporating British accents and slang into their lyrics.
This marked the beginning of a distinct UK hip hop sound, which has continued to evolve ever since. Over the years, artists like Roots Manuva have gained international acclaim while newer acts such as Little Simz represent the future of London's rap scene.
As we explore rap lyrics about London further, it's essential to understand this genre's deep roots within the city. The history of British hip hop has shaped not only its music but also its culture – impacting fashion trends, language use, and even political activism.
Iconic London Landmarks Immortalized in Rap Lyrics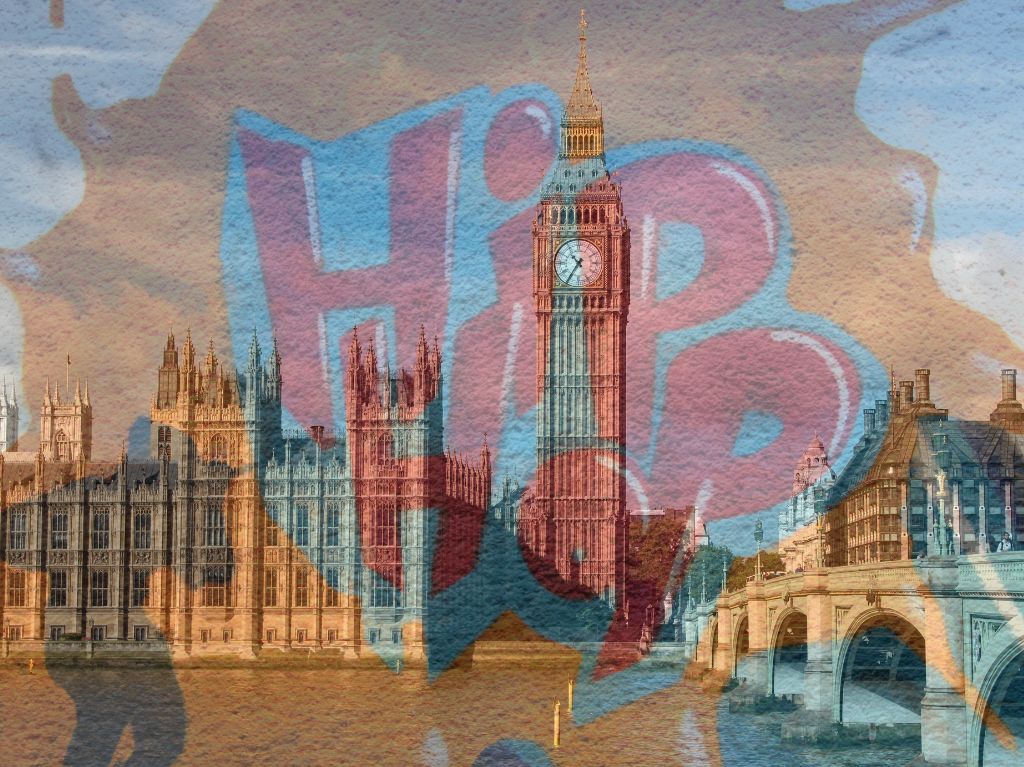 As with any art form that reflects life experiences, it is no surprise that numerous iconic landmarks across this historic city have found themselves immortalized within rap lyrics about London.
Such references serve as powerful reminders of how these places resonate with rappers and their audiences alike.
The gritty backstreets of South London have frequently inspired artists like Brixton-based rapper Sneakbo.
With tracks like "Brixton 2 Harlem" and "Hackney Finest," Giggs highlights two very different neighborhoods known for their contributions to the UK music scene: Hackney and Lambeth.
In West London lies Notting Hill Carnival – an annual celebration of Caribbean culture that regularly features in songs by local artists such as AJ Tracey ("Ladbroke Grove").
North West areas such as Neasden are also known for being home to veteran British rapper Klashnekoff; meanwhile, East-enders Dizzee Rascal and Wiley frequently reference Tower Hamlets locales like Bow E3 throughout their music.
Rap Subgenres Born from London's Diverse Communities
London is well-known for its cultural diversity – boasting vibrant communities hailing from all corners of the globe.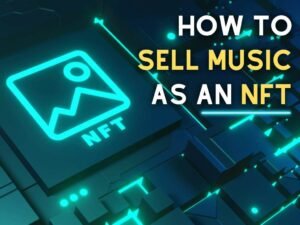 You Should Read This Next!
This multiculturalism has had a profound impact on the rap lyrics about London and the various subgenres that have emerged throughout the years.
Grime, a genre born in East London during the early 2000s, is perhaps one of the most notable examples. Combining elements of UK garage, dancehall, and jungle music, grime quickly gained popularity thanks to innovators such as Wiley and Dizzee Rascal.
Their unique sound – characterized by rapid-fire beats and gritty lyrical content – captured urban life in East London like never before.
Afroswing (or Afrobashment) is another prominent subgenre that has emerged from this melting pot city.
Drawing influence from West African music styles like afrobeats and dancehall, British artists such as J Hus have pushed this sound to mainstream audiences – further highlighting how London's diverse communities have shaped its rap scene.
Famous Rappers and MCs Who Hail from London
The list of prominent rappers originating from London is extensive – ranging from trailblazers who helped cement UK hip hop's foundations to contemporary stars pushing boundaries today:
Slick Rick: A legendary storyteller with hits like "Children's Story," Slick Rick paved the way for future generations of British rappers despite relocating to New York City early in his career.
Kano: This influential MC first rose to fame with energetic tracks such as "Ps & Qs" and "Typical Me." Kano has continued to maintain relevance within Britain's evolving rap landscape through collaborative projects with other iconic artists like Gorillaz.
Stormzy: As a prominent figure within both grime music scenes, Stormzy garnered international recognition following his debut album 'Gang Signs & Prayer,' which reached number one on the UK Albums Chart.
These artists, among countless others, have left an indelible mark on London's rap scene – shaping its sound while inspiring upcoming talent to follow their footsteps.
How Grime Music Shaped the London Rap Scene
Grime music's story is inextricably linked with that of London's rap scene.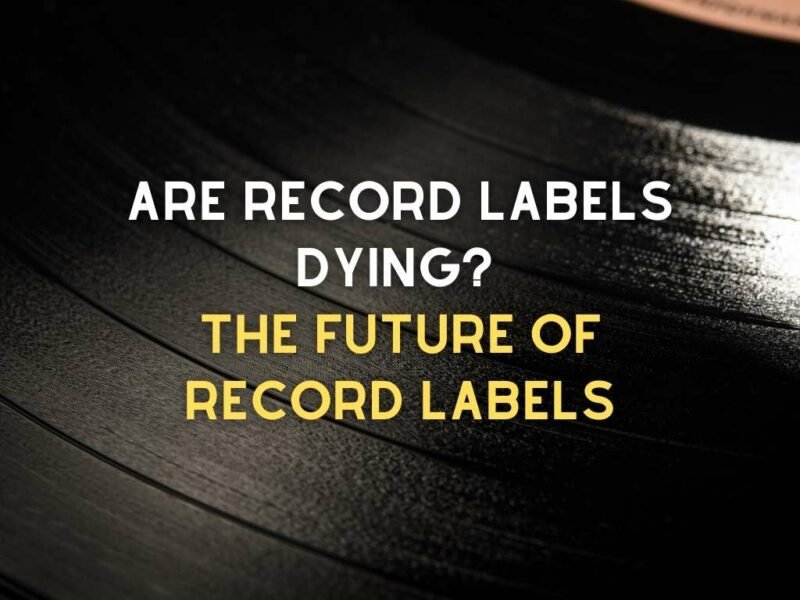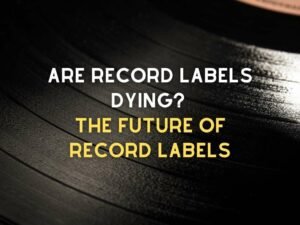 You Should Read This Next!
As a subgenre that rose from East London's estates during the early 2000s, grime quickly gained momentum thanks to unique sonic characteristics – utilizing rapid-fire beats and aggressive lyrical content reflecting urban life experiences.
Pioneered by artists such as Wiley and Dizzee Rascal, grime has played a crucial role in pushing UK hip hop into new territories – blending elements of garage, jungle, dancehall while remaining distinctly British at its core.
The genre has not only shaped rap lyrics about London but also influenced broader popular culture: from fashion trends to language use and even political activism.
Grime music continues to evolve today – with new generations of artists emerging from the city's streets while established stars maintain their relevance through innovative collaborations and musical experimentation.
This demonstrates how this uniquely British sound has left an indelible mark on not just London but the entire world of rap music.
London Slang and Its Impact on Rap Lyrics
A key aspect that sets UK hip hop apart from its American counterpart is language use – specifically, slang unique to different regions of Britain.
In particular, London slang (also known as Multicultural London English) has had a significant impact on local rap lyrics about the city!
Lyrics
Please save some lyrics first.