Hey Producer!
You ready to take your projects to the next level with Pro Tools VST plugins but don't know where to start?
I've got you...
In this article, I'm exploring everything you need to know about VSTs in Pro Tools.
We'll go over the following:
what they are
why they're important
the different types of plugins available (incl. VSTs, AUs, and AAXs)
how to install and use them in Pro Tools,
popular plugins for each format,
and, selecting the right plugin for your mix based on their effects and functionality.
Pro Tools VST TL;DR
Pro Tools only supports its own AAX plug-in format, but there are several ways to use VST or AU plug-ins in Pro Tools.
Users can use a host application like Metaplugin by DDMF or Reaper, which has a 60-day free fully-functioning demo and costs $60 to purchase.
Pro Tools 2022.9 includes a new feature called Aux I/O that enables users to build complex input and output routings using both hardware and software, even allowing them to mix the I/O coming into Pro Tools.
Vienna Ensemble Pro 5 (VEP5), Native Instruments Machine, Plogue Bidule, and Fxpansion VST/RTAS Wrapper are also alternatives for using VST or AU plug-ins in Pro Tools.
The Different Types of Plugins
VST Plugins
VST plugins are the most popular choice for music producers due to their versatility. To install VST plugins in Pro Tools, you can use a host application like Metaplugin by DDMF.
You Should Read This Next!
Once installed, they can easily be used within Pro Tools as if they were AAX plugins. Some popular VSTs for Pro Tools include Serum by Xfer Records and Kontakt 6 by Native Instruments.
AU (Audio Unit) Plugins
AU plugins are native to macOS systems but can also be used on Windows computers through emulation software such as Blue Cat's PatchWork or FXpansion's VST-AU Adapter. Popular AU plugins for Pro Tools include the Waves SSL E-Channel Strip and SoundToys EchoBoy.
AAX (Avid Audio Extensions)Plugins
AAX is a proprietary format developed by Avid specifically for use with their products like Pro Tools. Most developers now offer their plugins in AAX format alongside other formats such as VST or AU. Popular AAX plugins for music production include Slate Digital Virtual Mix Rack and FabFilter Pro-Q 3.
Finding the Best Plugin For Your Project
Different types of plugin effects:
There are many different types of plugin effects available that serve different purposes depending on what you want to achieve with your mix.
EQ allows you to adjust frequencies across an audio track while compression helps tame dynamic range imbalance between louder parts compared with quieter sections.
Reverb simulates room spaces & environments creating space which enhances sound depth when added onto vocals, music tracks etc.
Delay offers control over echoes.
Saturation emulates analog tape saturation adding warmth back into digital recordings making it sound more natural!
You can learn all about the different plugin-effects in our e-book. We have compiled 125 different sound engineering hacks and how to apply them.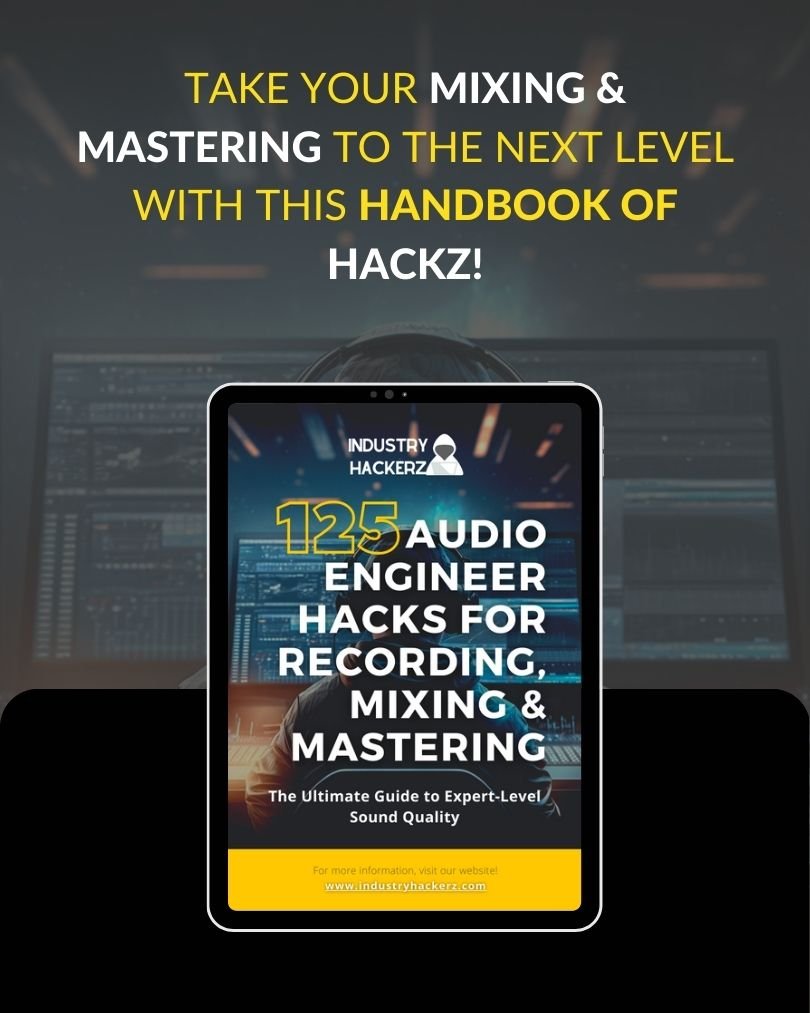 How To Choose The Right Plugin For Your Mix:
Before selecting any plugin effect ensure that its usability aligns with intended purpose.. It's important select ones that meet user requirements without breaking budget constraints.
Key considerations when selecting good plug-ins comprise compatibility aspect since not all plug-ins perfectly match each system configuration - check compatibility before purchasing.
Other factors affecting selection decision will depend on your needs.
Understanding Plugin Compatibility with Your System
Mac vs PC – Compatibility Issues & Solutions.
When it comes to using plug-ins on your computer, you might run into some compatibility issues between Mac and PC operating systems.
To avoid any headaches down the road, do some research on the specs of each plugin before you buy. They will usually detail this information up front.
Problems with Third-party Developers or Incompatibility Issues.
One thing that can cause problems is when third-party developers don't update their software, which can lead to crashes and mess up your workflow. To avoid this, keep an eye out for updates and patch up any glitches.
It's always a good idea to do your research before buying any plug-ins for your pro-tools. This will save you time, money, and a whole lot of frustration. Knowing the specs will help you make informed decisions and avoid common installation woes.
If you're looking to up your music production game, there are lots of resources available online, like community forums and reading materials that focus on modern engineering practices and plug-ins. And don't be afraid to reach out to us or simply ask other producers on Youtube or music producer forums for advice!
About Author
Lyrics
Please save some lyrics first.