Pro Tools MTRX Studio Hardware Overview
The Avid Pro Tools | MTRX Studio is a powerful all-in-one audio interface that offers users an unprecedented level of functionality and performance. The compact form factor belies the impressive I/O, monitoring, and routing capabilities of this device, making it a perfect choice for music and post-production facilities of all sizes.
At its core, the MTRX Studio is optimized for capturing and reproducing high-quality audio with precision. This is achieved through the integration of Digital Audio Denmark's converters and mic preamps, which provide outstanding detail in every vocal, instrument, or sound performance. Additionally, users benefit from ultra-low latency when tracking with Pro Tools | HDX or HD Native.
In terms of connectivity options, the MTRX Studio supports Dante, DigiLink, and ADAT protocols. This means that it can be easily integrated into any studio setup while providing maximum flexibility to switch between session formats seamlessly.
Understanding the I/O Capabilities of MTRX Studio
The Avid Pro Tools | MTRX Studio provides an extensive range of input and output options designed to accommodate any recording or mixing situation. It features eight microphone inputs (four XLR/TRS combo jacks), two line-level inputs (TRS), four AES/EBU digital inputs (DB25 connector), as well as two S/PDIF digital inputs (RCA).
Additionally, there are ten line-level outputs available on TRS connectors alongside four AES/EBU digital outputs via DB25 connections. Two headphone outputs (TRS) are also included for cue mixes or artist monitoring needs.
What sets the MTRX Studio apart from other interfaces on the market is its ability to handle complex routing setups with ease by using its 16 channels of analog I/O configurable in pairs at up to 192kHz sample rates.
You Should Read This Next!
Digital Audio Denmark's Converters and Mic Preamps in MTRX Studio
One of the standout features of the Avid Pro Tools | MTRX Studio is its integration of Digital Audio Denmark's precision audio converters and mic preamps. These components have been designed to deliver outstanding sound quality with minimal distortion, noise, or coloration.
The converters provide up to 128dB dynamic range with a low noise floor while the mic preamps feature high-precision gain control over a wide range, allowing users to capture even the most subtle nuances of any performance.
Low Latency Tracking with Pro Tools HDX or HD Native Integration
In addition to exceptional sound quality, one of the key selling points of the MTRX Studio is its ultra-low latency when tracking with Pro Tools | HDX or HD Native. This means that musicians can monitor their performances in real-time without any annoying delay.
This level of performance is made possible by virtue of Avid's proprietary hardware and software optimizations designed specifically for use with these systems.
Dante, DigiLink, and ADAT Connectivity Options for Versatile Integration
Another significant advantage offered by the Avid Pro Tools | MTRX Studio is its support for Dante networking protocol. This allows users to send audio between multiple devices on a networked system without requiring additional cables or interfaces.
For those using other digital audio workstations (DAWs), DigiLink connectivity provides seamless integration into workflows based around products from companies like Apple or Steinberg.
Finally, ADAT compatibility offers another way to expand I/O options by connecting external devices such as multi-channel microphone preamplifiers directly via fiber optic cables without sacrificing fidelity or dynamics.
Built-In SPQ Speaker Processing Technology for Room Calibration
To ensure accurate monitoring regardless of session format or studio environment, The MTRX Studio includes built-in SPQ (Speaker Processing Quality) technology. This allows users to tune their room for any session format, from mono to immersive audio.
The same technology used in the standalone Pro Tools | MTRX is now available directly within the MTRX Studio. Users can calibrate their speakers with precision and confidence, knowing that they are hearing exactly what was recorded.
Transitioning Between Music and Audio Post-Production with MTRX Studio
Avid has designed the MTRX Studio to be a versatile tool for both music recording and post-production workflows. With its ability to handle complex routing setups alongside SPQ speaker processing, it's easy to transition between different session formats without losing fidelity or disrupting workflow.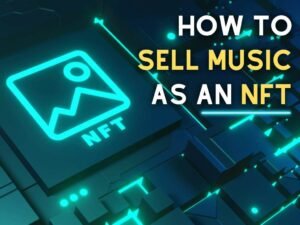 You Should Read This Next!
For example, one moment you could be recording vocals for a new album, then switch over to mixing dialog tracks for a feature film – all without having to change your monitor setup.
Control All Audio Sources, Monitoring, and Routing from Pro Tools Ultimate using EUCON Technology
To ensure maximum efficiency while working on large-scale projects or multi-track recordings, Avid has integrated EUCON (Extended User Control) technology with the MTRX Studio. This enables control of all audio sources including monitoring levels as well as routing all directly from within Pro Tools Ultimate software itself.
Additionally, users can use Avid's included DADman software or an Avid control surface such as S6 or S3 if they prefer physical tactile controls rather than mouse and keyboard commands.
Using DADman Software or Avid Control Surface to Manage Inputs and Outputs on the MTRX Studio
While it's true that many aspects of the MTRX Studio can be controlled through Pro Tools Ultimate using EUCON-enabled devices like touch screens or faders; sometimes more detailed settings may require direct access via other methods such as keyboard shortcuts or dedicated hardware controllers.
This is where the DADman software or Avid control surfaces come in handy. They provide users with a more tactile interface that can be used to quickly and easily adjust inputs or outputs as needed, without disrupting workflow.
Tailoring Your Workspace: Configuring the Avid Pro Tools | MTRX Studio for Your Needs
The MTRX Studio is designed to be an incredibly flexible tool that can adapt to your needs, regardless of your working environment or production requirements. Users can configure it according to their specific preferences by customizing I/O settings, speaker setups, routing configurations, and more.
Overall, the Avid Pro Tools | MTRX Studio represents a significant leap forward in audio interface technology. It combines powerful hardware with unparalleled integration into Pro Tools Ultimate and Dante networking protocols while providing outstanding sound quality at every step of the recording process.
Lyrics
Please save some lyrics first.