Understanding Pro Tools Compatibility with Apple M1
Pro Tools offers a range of features to help users create, edit, and mix music tracks efficiently. The application has been available for use on Apple computers for several years now.
With the arrival of Apple's M1 chip, which offers faster speeds and better energy efficiency than previous chips, Pro Tools users are wondering whether the software is compatible with the architecture or not.
The answer is yes; Pro Tools can run on an M1 Mac. However, it requires some additional steps to get it running smoothly. This post covers everything you need to know about using Pro-Tools on an M1 Mac.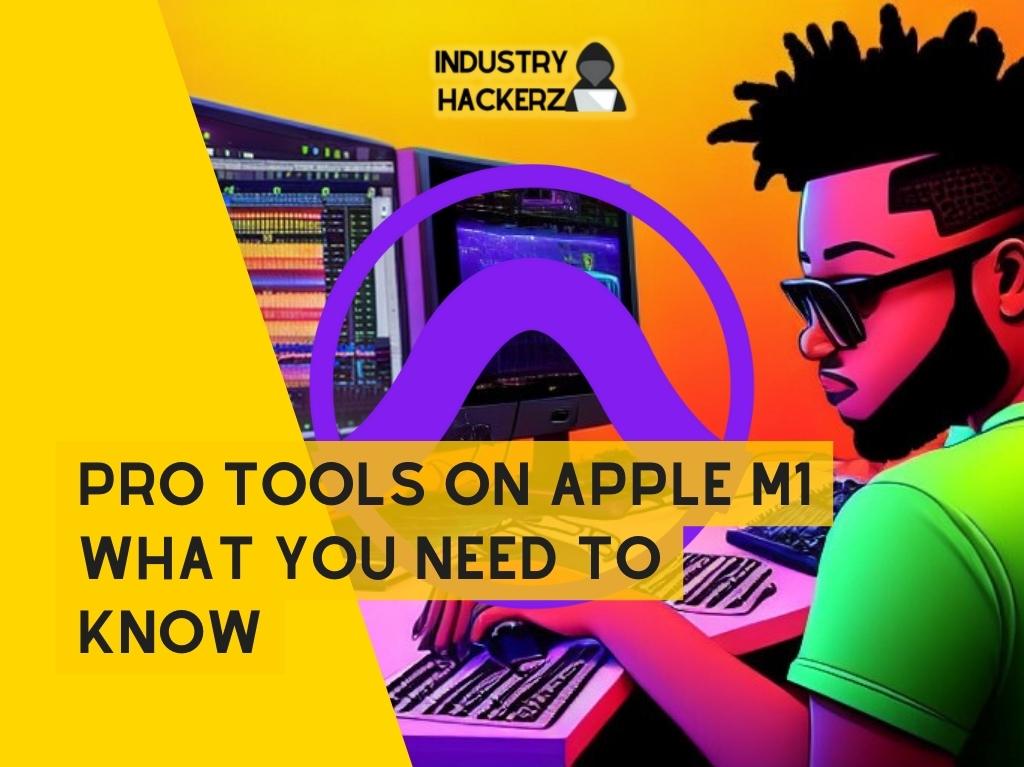 Pro Tools Performance on the M1 Chip
The performance of any software depends heavily upon the hardware configuration of your computer.
You Should Read This Next!
With the introduction of Apple's M1 chip, many users are concerned about how their favorite applications will perform under this new technology.
In terms of performance on an M1 chip, Pro Tools runs exceptionally well. Users have reported that projects load faster compared to their previous Intel-based Macs. Additionally, rendering times have reduced dramatically due to the efficient processing power offered by the new chipset.
If you're looking forward to upgrading your Mac with an M1 chip but worried about losing support from third-party plugins, then rest assured because most audio plugin manufacturers such as Waves Audio and FabFilter support Apple Silicon-compatible versions for their VST/AU formats already released.
Setting Up Pro Tools on Your M1 Mac
The standard procedure for setting up Pro-Tools on your computer involves installing specific audio drivers followed by setting up the application. However, there are a few additional steps that need to be taken while setting up Pro Tools on an M1 Mac.
The first step is to download and install Apple Rosetta 2. This feature allows your M1 Mac to run applications developed for Intel-based computers.
Next, you need to make sure that you have access to the latest version of Pro-Tools software. Make sure you update it before installing it on your M1 Mac.
You can then install Pro Tools as usual by following the instructions provided by Avid.
Optimizing Pro Tools for Apple's Silicon Architecture
To get optimal performance from Pro-Tools on your M1 Mac, some settings need to be tweaked in the application itself.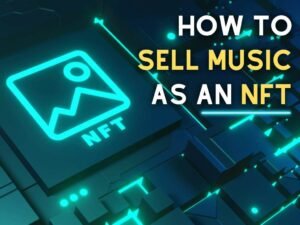 You Should Read This Next!
The first thing you should do is ensure that Rosetta 2 is running when using Pro-Tools® with non-native plug-ins or virtual instruments (VIs). You can check this in Activity Monitor under "Process Name". If it says "(Rosetta)" next to "ProTools.exe," then everything should work fine!
You should also adjust buffer size based upon your current project requirements. The smaller buffer sizes (32 samples) offer lower latency but require more CPU power than larger sizes (2048 samples).
You may also want to disable any unnecessary plugins or tracks within projects when working with large sessions or those with high amounts of automation/processing demands —this helps keep CPU usage down which increases overall stability over long periods of time during use on demanding projects.
Known Issues and Workarounds for Pro Tools on M1 Macs
No matter how well-designed software is, there are always some known issues that need to be addressed eventually. Pro-Tools on M1 Macs has some such known issues, but they can still be worked around.
One of the major issues with Pro Tools on an M1 Mac is compatibility with third-party plugins. Many plugins have not yet been updated to run natively on Apple Silicon architecture or may require Rosetta 2 emulation to function correctly.
Another issue reported by users is inconsistencies when using certain hardware devices, like MIDI controllers and audio interfaces — this tends to occur when drivers for said device aren't kept up-to-date often leading to crashes or lost data in sessions being edited in real-time playback mode.
If you encounter any problems while using Pro-Tools on your M1 Mac, make sure you check Avid's website for the latest updates and hotfixes available as well as any information there regarding patches specific for use with Apple Silicon systems running Big Sur OS 11.x
Using Plug-ins and Virtual Instruments with Pro Tools on Apple M1
Plugins and virtual instruments bring life into music tracks created within DAWs like Pro Tools. You'll be glad that most plugin manufacturers support their software for the new Apple Silicon architecture!
If you're unsure whether a plugin supports Apple Silicon or not, check their official website before installation.
You can also run non-native plug-ins through Rosetta 2 emulation — simply open them up in your session normally! However it's worth noting that larger libraries (i.e KONTAKT) will take longer load times than normal depending upon project demands so expect varying results here..If you're using virtual instruments such as Kontakt or Serum, it's worth importing the samples into the main project folder to avoid any potential issues. Sometimes loading can be slow due to disk performance constraints but this is becoming less of a problem with each major update release from both Apple and Avid.
Pro Tool | Carbon Systems: Support and Compatibility with Apple Computers
Pro Tools Carbon is an audio interface designed for use with Pro Tools software. The system offers high-quality recording capabilities along with low-latency monitoring for professional-grade results. With support for AVB protocols, users can easily connect other devices on their network within minutes without having to fuss around much while setting up.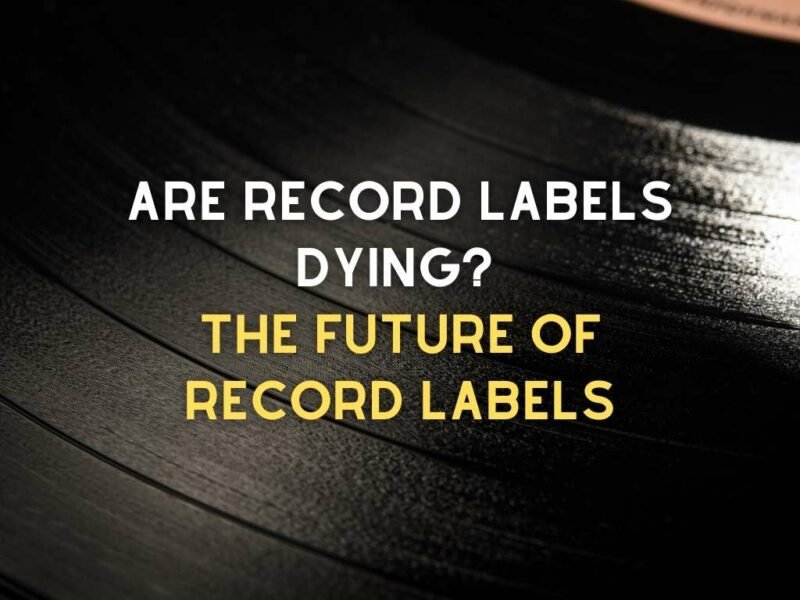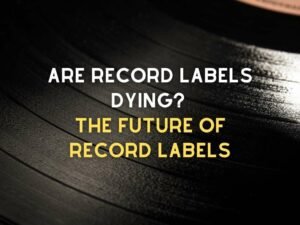 You Should Read This Next!
The latest versions of Pro-Tools | Carbon systems offer native compatibility with M1 based computers, so there should be no issues in getting things running if you're planning to purchase one right now!
Collaborating Remotely using Avid Cloud Collaboration in Pro Tools on an M1 Mac
Avid Cloud Collaboration makes working remotely more manageable than ever before! This feature allows you to collaborate seamlessly within projects directly through your internet browser or DAW like pro-tools — it's pretty cool!
To enable Avid Cloud Collaboration within Pro-Tools, navigate to Preferences » General » Cloud Collaboration settings.
You will need an active subscription plan from AVID Technologies that unlocks remote access features via paid monthly/yearly accounts linked via user email account login credentials maintained by said company at all times.
This collaboration feature works equally well whether both parties are operating on Intel-based machines or M1 macs - just make sure they're updated regularly!
Upgrading from Intel-based Macs to an Apple M1 System for Pro-Tools Users
Upgrading your old Intel-based Mac to a new Apple M1 system is always an exciting time for users. The question is, how do you make sure that your Pro Tools runs smoothly after the upgrade?
The first step before upgrading anything on your computer would be to back up all of the important files and sessions in case something goes wrong during installation.
Before migrating, ensure that you have access to the latest version of Pro Tools software; this ensures maximum compatibility with Apple Silicon architecture.
After setting up your new M1 based mac - re-install the edition of Rosetta 2 provided by apple then install or migrate over existing projects via Finder.app when necessary.
Future Developments: What's Next for Pro-Tools and the Apple Ecosystem
Avid Technologies has been continuously updating its applications, including Pro Tools, with each major release offering improvements in functionality and performance.
Apple's hardware philosophy seems geared towards streamlining their proprietary devices even further — This could lead to additional optimizations specific within these devices such as more accurate clocking or lower latencies which could be especially useful for live performances on stage where timing precision is essential!
You Should Read This Next!
We are looking forward to seeing how AVID Technologies will take advantage of these developments going into 2023 & beyond... Only time will tell what new features we can expect next from both parties but we're excited no matter what they bring us!
Lyrics
Please save some lyrics first.