If you're a musician or artist looking for an affordable and user-friendly digital audio workstation, this post is going to set you on the right track!
While Pro Tools is a popular choice among professionals, and I definitely recommend it to pretty much any and everybody who asks, I appreciate that it comes with a steep learning curve (and price tag!)
It's okay, though, there are plenty of alternatives out there, depending on your needs and budget.
I have written a comprehensive guide exploring the best paid and free DAWs available. Programs like:
MPC Beats,
LMMS,
and more.
Whether you're recording music or sound engineering for video production - I've got you covered!
So let's dive in and find the right alternative to meet your specific needs.
Pro Tools Alternative TL;DR
Pro Tools has a steep learning curve and price tag and may not be suitable to the average user.
There are several free and paid alternatives available depending on your needs. such as Descript, Ableton Live, FL Studio, Anchor by Spotify, Audition, Logic Pro X, Audacity, GarageBand.
If you can't afford Pro Tools or struggle with the initial learning curve can opt for free DAWs like Audacity, GarageBand , Studio One 5 Prime, Ardour, Soundtrap or Cakewalk.
These programs offer similar or unique features at different price points based on specific needs.
You can potentially save money by choosing one based on your needs. If you don't need music production features, for example, skip one of those!
---
Downloadable Pro Tools Alternatives
Top Alternatives To Pro Tools
Criteria For Choosing A DAW
Before diving into our list of alternatives to Pro Tools, it's important to consider what features you need in a DAW.
You Should Read This Next!
Here are some criteria to keep in mind:
Compatibility with your operating system and hardware
User interface and ease of use
Audio recording, editing, mixing, and mastering capabilities
Plugin compatibility
Best Alternatives To Pro Tools
Paid Pro Tools Alternatives
| Software | Features |
| --- | --- |
| Logic Pro X | Apple-exclusive software with advanced features like Flex Time for manipulating timing in recordings |
| Ableton Live 10 Suite | Known for its intuitive user interface that allows creativity to flow naturally during music production sessions |
| Steinberg Cubase 11 Pro | Steinberg's flagship software with professional-level MIDI editing tools that make arranging notes easier than ever before |
| FL Studio Producer Edition | All-in-one music production software, previously known as Fruity Loops, loved by users for over twenty years |
Free Pro Tools Alternative
| Tool Name | Description |
| --- | --- |
| Audacity | Audacity is an open-source free audio editor widely used by podcasters due to its simple yet powerful sound manipulation capabilities. |
| GarageBand (for Mac users only) | GarageBand comes bundled with macOS operating systems making it easily accessible without extra cost, providing basic functionality good enough even if you don't have much experience producing music. |
| MPC Beats | MPC Beats takes on Akai's legendary beat-making prowess by offering up epic drum sequencing paired with classic step sequencer workflows so producers can work quickly creating beats regardless of their skill level. |
| LMMS | LMMS stands for Linux Multimedia Studio developed mainly around OS Linux but also available on Windows/MacOS, providing easy-to-use drag-and-drop support along with other essential abilities needed by modern-day producers. |
Comparison between The Best Paid And Free Alternatives To Pro Tools
When comparing paid vs free options among the best pro tools alternative available today; here are few things to consider:
A) Price comparison among paid DAWs - this should take into account all additional costs associated including upgrades or future updates;
B) Feature comparison amongst each option taking note on:
-Audio Recording Features
-Editing Features
-Mixing/Mastering
-Plugin Support
C) User reviews on each alternative based upon personal experience when choosing between these two categories because sometimes they vary significantly from their descriptions online.
Conclusion
Choosing a digital audio workstation depends heavily on individual needs such as budget restrictions or desired feature sets required during the creative process.
You have to evaluate key factors like, pricing plans compared against service quality provided through testing different products yourself.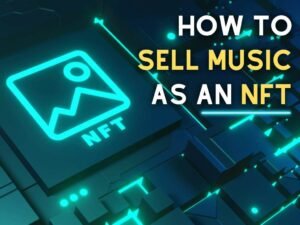 You Should Read This Next!
Whether they're free or premium versions one will be more suited to your needs than another, so there is no one size fits all. But hopefully, this has made things clearer.
References & Fact-checking :
Our research was sourced primarily from personal use and expertise, and respective company websites providing information regarding specific product offerings made alongside customer reviews shared across platforms featuring user comments about musical aspects/features each application provides.
We also referred to expert reviews and comparisons from reputable sources such as MusicRadar and SoundGuys. These sources provided unbiased analysis of each DAW's features, user interface, compatibility, pricing plans, and overall performance.