Curious about what record label Luke Combs is signed to?
Want to know all about past deals, releases, net worth, and Luke Combs masters ownership?
Perfect; you're in the right place!
In this post, we are exploring all of that and more, so scroll on 🙂 ...
Who is Luke Combs Signed To?
Sony Music Nashville
Luke Combs is signed to Universal Music Group under Sony Music Nashville • Universal Music Publishing Group (UMPG) has signed Luke Combs to an exclusive, global publishing agreement.

You Should Read This Next!
Since releasing his debut single, "Hurricane," in 2016, Combs has become the only artist to ever hold 16 spots simultaneously on Billboard's Hot Country Songs chart and the only artist to have eight consecutive No. 1 singles on the Billboard Country Airplay chart.
Combs also holds the record for having the largest streaming week ever for a country album with 74 million streams of his new album What You See Is What You Get.
His triple-platinum debut album, This One's For You, was the most streamed country album of 2019 and tied the record for longest reign atop Billboard's Top Country Albums chart, spending 50 non-consecutive weeks in the No. 1 spot.
Artist Background: Luke Combs's Previous Record Labels & Contracts
Embed from Getty Images
Luke Combs signed to River House/Columbia Nashville after the 2015 release of the song "Hurricane". A new EP, also called This One's for You, was released alongside the reworked version of "Hurricane" for country radio in 2016. The label first published the This One's for You EP in November 2015.
Then, Jonathan Singleton, a fellow BMM songwriter, and Big Machine Music announced that Luke Combs had signed an Exclusive Songwriting Agreement in 2016.
He also signed a contract with Sony Music's Columbia Nashville in 2016.
After doing this, his first four singles all peaked at No. 1 on the radio, and the fifth, "Beautiful Crazy," followed. "This One's For You," his debut album, was the best-selling country album of 2018. On his first arena headlining tour, the majority of the dates are already sold out.
Awards: Luke Combs's Achievements
Luke Combs has been nominated for 47 awards since the start of his career, 18 of which he has won.
His song "Hurricane" was first nominated in the 2017 CMT Music Awards as the Breakthrough Video of the Year and he was nominated as the New Artist of the Year but did not win either award.
He won his first award at 2018 iHeart Radio Music Awards for Best New Country Artist of the Year.
Combs has two Grammy Nominations in his name- one for Best New Artist at 2019 Grammy and another nomination for Best Country Duo in 2020 Grammy.
He cemented his name in country music when he won Academy of Country Music Awards and Country Music Association Awards, including their highest honor- 2021 & 2022 Entertainer of The Year Award.
How Did Luke Combs Get Famous?
Embed from Getty Images
Luke Combs has been singing professionally since he was a young boy. Combs attended C. Reynolds High School where he participated in vocal ensembles and played football.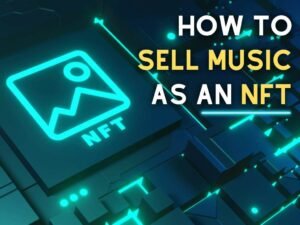 You Should Read This Next!
He later enrolled at Appalachian State University, where he first gained stage experience in the same club while working as a bouncer.
At the Parthenon Cafe in Boone, Johnny gave his debut performance of country music. He dropped out of his senior year with less than a month remaining in order to focus on his country music career.
Later, to further his career, Combs moved to Nashville, Tennessee. There he met and began working with Nicholas County native and Grammy-winning producer and songwriter Julian Raymond.
The two have written numerous songs together, including Combs' breakthrough single "Hurricane."
The song was released in September 2017 and quickly rose to the top of the country charts, making Combs the first artist to have their first five singles hit number one on that chart.
Since then, Combs has released two more albums, both of which have topped the country charts.
He is currently one of the most popular and successful country artists, with multiple Grammy nominations and many other awards to his credit.
Does Luke Combs Write His Own Songs?
Yes! Luke Combs writes his own songs. Combs' commitment to artistic ownership and authenticity is evident in his songwriting process.
By writing every song he releases, Combs ensures that each track is reflective of his personal experiences and perspective.
This approach has served him well thus far, as evidenced by the success of his debut album.
This One's for You was a commercial and critical success, spurred on in part by Combs' willingness to bare his soul through his music.
Many of the tracks on his debut album were co-written by him and fellow musician Ray Fulcher.
Combs has always participated in the songwriting process because he wants to create music that he enjoys listening to.
He has previously said that authenticity and artistic ownership, the two motivating factors for producing your own song, are equally significant to him.
What is Luke Combs's Net Worth?
Luke Combs' net worth was approximately $5 million as of November 2022. This represents his total net worth after more than 7 years in the music business.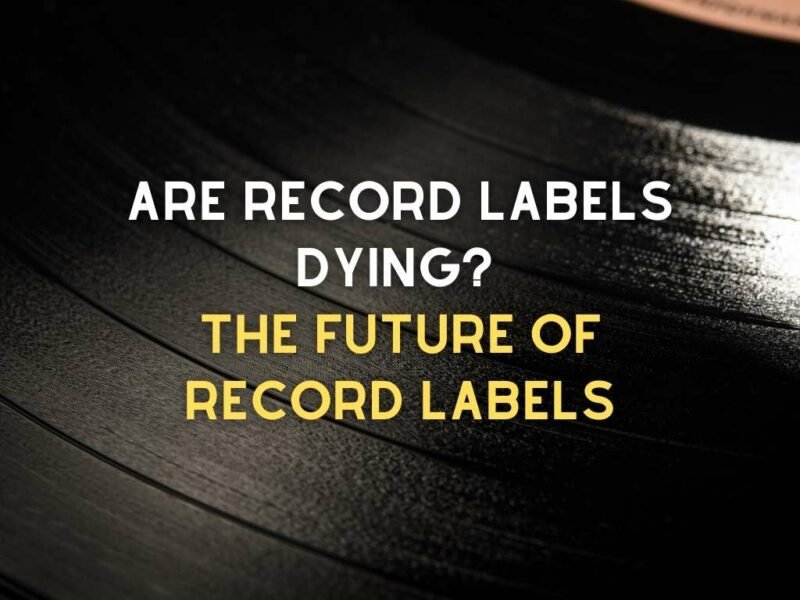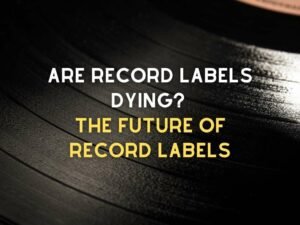 You Should Read This Next!
His numerous number-one songs and world-record-breaking albums provided the money for this. If his fame continues, he will surely be able to increase his net worth in the coming years.
Other Artists Signed To Sony Music Nashville
Sony Music Nashville is home to some of the most popular performers in country music.
Adam Doleac, Ryan Hurd, Old Dominion, and Brad Paisley are all signed to the label, and each has achieved great success in the music industry.
Seaforth, Nate Smith, and other artists signed to Sony Music Nashville have also enjoyed considerable success.
The label has a reputation for signing talented performers and providing them with the resources they need to achieve success.
Does Luke Combs Own His Masters?
As of right now, there is no information to indicate that Luke Combs owns his masters. This could mean a few things. For one, Combs may not have acquired the masters to his music yet.
In the music industry, it is not uncommon for artists to sign deals in which they do not own the masters to their work.
Instead, the label or production company retains the rights to the music, while the artist receives royalties for sales and streaming.
It is also possible that Combs does own his masters, but that information has not been made public. Masters can be expensive to acquire, so many artists choose to keep that information private.
To stay up to date with Luke Combs be sure to follow the official
Luke Combs Twitter Page
and the
Luke Combs Youtube Channel
for all of the latest Luke Combs events!
The Wrap Up
There you have it!
I'm curious, was that what you expected from Elton John? Let me know in the comment section...
Record labels can be very complicated, and there are so many different types of record deals and contracts to be aware of. If you are an artist yourself, exploring possible options for your career, you might wanna check out our example record deal contracts to stay in the know - record label scams are rampant in the industry, sadly.
You Should Read This Next!
Not surprisingly, many artists are choosing to stay independent or start their own record labels - we at Industry Hackerz are ALL for that; whatever route gets you to where you want to go!
We also have free record label contracts that you can download and use if you do go that route; protect yourself, always.
You might also like to check out the contract status of these other prominent artists:
Lyrics
Please save some lyrics first.