Are you a music producer or artist looking for the best software to help you create your next chart-topping hit?
Look no further than this comparison of Logic Pro and Audacity!
In this article, we'll cover everything from ease of use to features offered so that you can decide which program is right for your production needs.
So read on and get ready to make some music!
---
What We Know About Logic Pro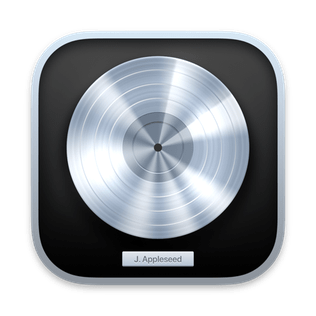 Apple Inc. developed Logic Pro as a DAW of a professional calibre that can be used on computers running the macOS operating system. Because of its user-friendly interface and extensive feature set, it is frequently chosen by audio engineers, as well as musicians and producers.

The extensive library of sounds that comes with Logic Pro is one of its most notable features. This library contains over 1500 different instruments and effects. Users are able to easily create complex compositions and manipulate audio in order to achieve the desired sound thanks to this feature.

It also has advanced capabilities for editing MIDI, which is another feature that stands out. Users have the ability to edit MIDI performances with ease, generate intricate chord progressions, and even manipulate automation with pinpoint accuracy.

The user's tracks can also be fine-tuned with the assistance of a wide variety of mixing and editing tools, such as equalisation, compression, and reverb, which are all included in the software.
You Should Read This Next!
In addition to that, it features a comprehensive set of tools for music notation and scoring, which enables users to create scores and lead sheets that are of professional quality.

Integration with other Apple products, like the iPad and iPhone, is one of the most useful features of Logic Pro, which also has a number of other advantages.
Users are able to easily collaborate with others and transfer their projects from one device to another thanks to this feature.

In general, Logic Pro is a robust and flexible digital audio workstation that provides a broad selection of features for the production of audio at the professional level.
As a result of its user-friendliness and the seamless integration it provides with other Apple products, it is an excellent option for musicians, producers, and audio engineers.
Logic Pro Price: $199.99
Logic Pro Specs:
Operating system:

macOS

Processor:

64-bit

Minimum RAM:

4 GB

Recommended RAM:

8 GB or more

Disk space:

6 GB

Minimum screen resolution:

1024 x 768

Supported file formats:

Audio: AIFF, WAV, MP3, AAC; MIDI: MIDI, SMF; Video: MOV, MP4, M4V
Logic Pro Official Site / Where To Download: Logic Pro Official Website
They have many useful tutorials over on the Logic Pro Official Youtube Channel
---
What We Know About Audacity
Audacity is a free and open-source audio editing and manipulation software. It is available for download for Windows, Mac, and Linux users.
Audacity allows users to import audio from a range of sources, including digital audio files and audio produced from external devices like microphones and musical instruments.
Features of Audacity
Audacity has a user-friendly interface and a wide range of tools for editing audio. Some of the key features of Audacity include:
- Audio editing tools: Audacity's audio editing features allow users to cut, copy, paste, and delete audio samples, as well as break audio tracks into distinct files. Users can also use silence, fades, and volume controls to manipulate their audio tracks.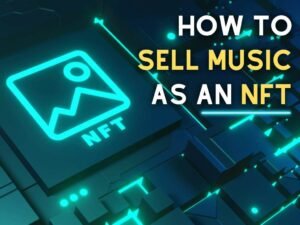 You Should Read This Next!
- Audio effects: Audacity has a variety of built-in effects that users can apply to their audio, including equalization, reverb, and noise reduction. Users can also use Audacity's "Amplify" effect to increase or decrease the volume of their audio, or use the "Change Tempo" effect to adjust the speed of the audio.
- Audio recording: In addition to editing audio files, Audacity can also be used to record audio from a variety of sources, including external devices such as microphones and musical instruments. Users can set the recording level and choose the input device for their recording.
Who is Audacity designed for?
Audacity is designed for a wide range of users, including artists, podcasters, audio engineers, and educators.
Musicians can use Audacity to record, edit, and mix their own music, while podcasters can use it to create and edit audio recordings for their podcasts.
Audio professionals use Audacity to edit and process audio for professional projects, and educators use it to create and edit audio recordings for courses or lectures.
Overall, Audacity is a robust and adaptable software tool with a wide range of functions that is simple to use. It is an excellent tool for anyone wishing to edit and alter audio files, regardless of skill level.
Audacity Price: Free
Specs:
- Supported file formats: Audacity supports a wide range of audio file formats, including WAV, AIFF, MP3, Ogg Vorbis, and FLAC, among others.

- Editing features: Audacity offers a variety of tools for editing audio, including cut, copy, and paste functions, as well as support for undo and redo actions. It also includes tools for applying effects to audio, such as EQ, compressor, and reverb.

- Recording capabilities: Audacity allows users to record audio from various sources, including microphones, line-in inputs, and other devices. It also supports the ability to record multiple tracks at once, allowing users to create multi-track recordings.

- Support for plug-ins: Audacity supports the use of plug-ins, which are additional software modules that can be used to extend the functionality of the program. This includes support for VST plug-ins, which are commonly used for audio processing.

- Cross-platform compatibility: Audacity is available for Windows, macOS, and Linux operating systems.

- User interface: Audacity has a user-friendly interface that allows users to easily navigate and use its various features. It includes a waveform display for visualizing audio, as well as a range of controls for adjusting audio levels and applying effects.

- Other features: Audacity also includes features such as support for labels and markers, which allow users to mark specific points in an audio file, and support for importing and exporting audio in a variety of formats.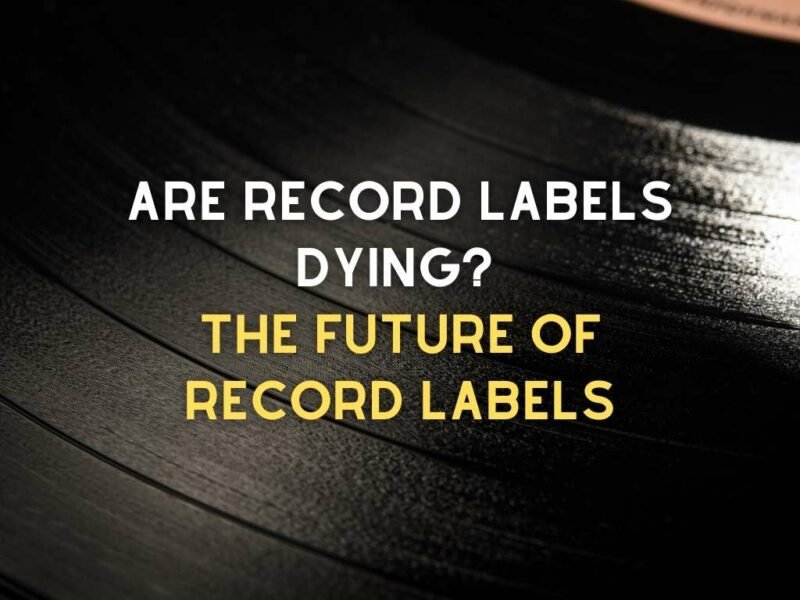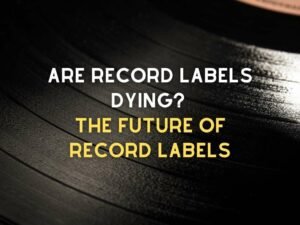 You Should Read This Next!
Audacity Official Site / Where To Download: Audacity Official Website
They have many useful tutorials over on the Audacity Official Youtube Channel
---
Logic Pro vs Audacity: What's The Difference?
When it comes to music production software, Logic Pro and Audacity are two of the most popular programs on the market. Both have their strengths and weaknesses, so understanding which program is right for you can be tricky.
Logic Pro is a professional-grade DAW that has been used by some of the biggest names in music production. It's packed with features such as MIDI sequencing, advanced mixing capabilities, and dynamic automation tools that make it perfect for creating complex musical productions.
Additionally, its comprehensive library of virtual instruments allows users to easily create unique sounds without ever having to leave the program. The downside is that Logic Pro can be expensive and requires a Mac operating system to run.
Audacity, on the other hand, is a free, open-source DAW that is available for Mac, Windows, and Linux.
It's a great option for beginners or those on a tight budget, and it has a simple user interface that makes it easy to learn.
Audacity has basic audio editing and recording capabilities, as well as support for third-party VST plugins, but it doesn't offer the same level of professional-grade features as Logic Pro.
If you're just starting out in music production or are looking for a simple program to do basic audio editing, Audacity may be the right choice for you.
However, if you're looking to create professional-quality tracks and are willing to invest in a more powerful DAW, Logic Pro is worth considering.
---
If you found this comparison useful, but are still undecided on what tool is best for you, you might want to check out my other Logic Pro comparison articles. A DAW isn't a small investment, so take your time and make sure you are getting the best bang for your buck!
You Should Read This Next!
Lyrics
Please save some lyrics first.