The Yamaha P45 is an 88-key weighted action digital piano. It is a budget-friendly digital piano that is suitable for beginners. However, features are limited and in comparison to others in it's price-range, the speakers are a little weak.
Cost-wise, it is a very affordable entry-level keyboard, but for a more advanced user, you can get more for your money.
For this reason, I would not recommend it for advanced users or those who desire more features than it offers.
That being said, for a beginner, the 88 weighted keys, built-in speaker, and internal sound engine are good enough to learn on, produce music and enjoy for years to come.
It is also easy to use and comes with a variety of music software that can be downloaded from the manufacturer's website.
Lastly, it is available in black or white color options, so you can choose one which suits your room or studio set-up.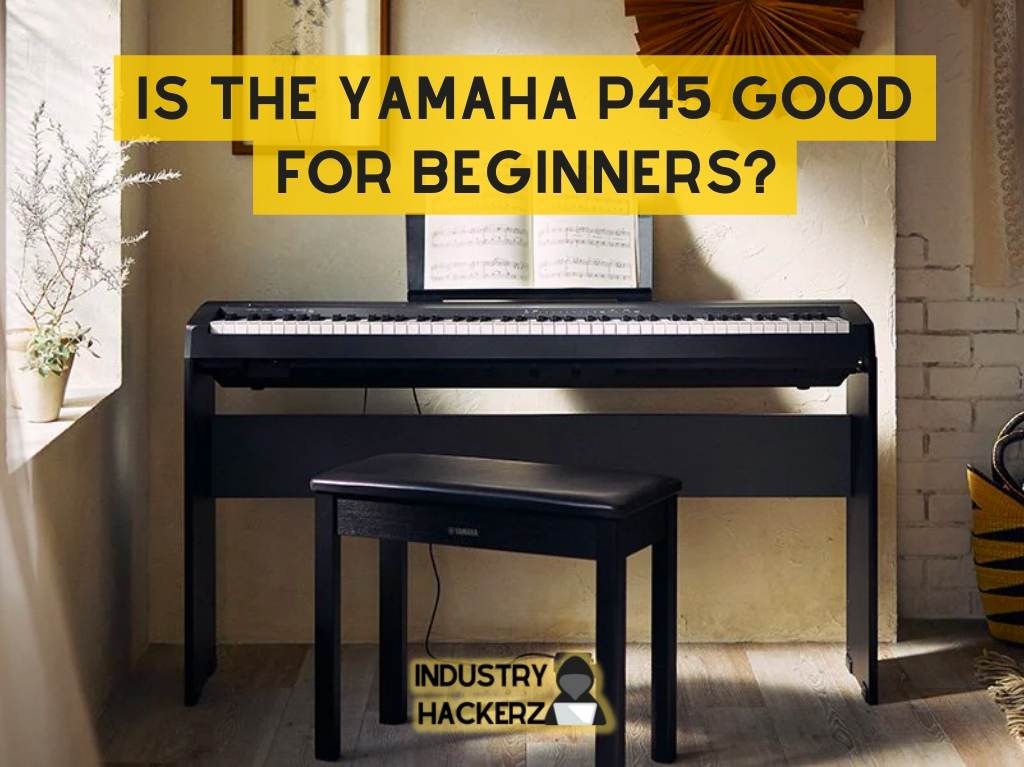 At A Glance
Yamaha P-45 With Wooden Stand
Yamaha P-45 Only
Key points to consider:
88-key weighted action digital piano.
built-in sustain pedal and power supply.
happy customers concur it is great for its sound quality, price, and weight.
a lot of impressive features and benefits for beginners.
newer model improved sound quality due to the new built-in speaker system.
durable and reliable, making it ideal for both personal and professional use.
easy to use, making it perfect for both home and classroom settings.
What Type Of Sound Does The Yamaha P45 Produce?
Yamaha's AWM dynamic sampling technology captures a true stereo sound from a full concert grand piano. It is then reproduced naturally, creating an authentic and powerful sound. The P45 produces a rich, dynamic sound that is perfect for both live and studio performances.
You Should Read This Next!
There are 10 instrument sounds available on the P45:
2 grand pianos (Concert, Bright),
2 electric pianos,
2 pipe organs,
2 harpsichords,
Strings,
Vibraphone
The Yamaha P45s Different Modes Available
Dual Mode: This allows for the layering of two instrument sounds.
Duo Mode: This splits the keyboard into two equal sections that have the same pitch ranges. This is perfect for when you want to play with a friend or family member.
Metronome: This metronome has a wide range of speeds that can be adjusted to suit your needs.
Transpose: This allows you to change the pitch of the keyboard up or down in semitone steps. This is perfect for when you want to play along with a song that is in a different key.
Piano Preset: There are 50 Piano presets available on the P45. These are a great way to get started with learning how to play the piano.
The Feel of The Keyboard & Sensitivity
Yamaha P45 digital piano has a Graded Hammer Standard keybed that provides light response in the upper register and progressively heavier action in the lower register, just like an acoustic piano.
The 88-notes fully-weighted keyboard has GHS action and can be found in most beginner-level pianos.
The keys of this instrument are similar to the keys of an acoustic piano, in feel and action. This is noticed in the different sound settings - "Hard" and "Soft". The Hard setting is louder than the Soft setting, but has a wider dynamic range.
A nice touch is the matte black keys on the P45; they are resistant to finger slipping.
How Many Layers Are Available on The Piano?
There are 88 keys on a piano, which are divided into 7 white keys and 5 black keys, It has 10 reverberation settings but it has a limited polyphony of only 64. There are two layers.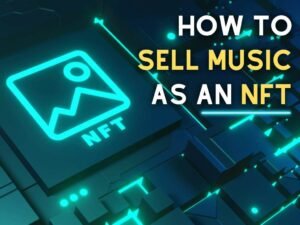 You Should Read This Next!
Yamaha P45 Pros: Best Features of the Yamaha P45
There are dual-mode and Duo mode options for two instrument sound playback.
The Yamaha P45 is a budget-friendly digital piano.
Advanced wave sampling technique
Weighted-keys
64 polyphony levels.
It also provides relevant connectivity options that will enable you to connect to other devices which will assist the player to learn better skills, and developing techniques as a beginner, or an intermediate pianist as the case may be.
Other Yamaha P45 pros include;
simplified control
good build quality
low cost
reputable brand
professional-grade sound with adjustable depth of effect (better with headphones)
10 instrument sounds available
perfect for creating powerful sounds for videos, presentations, and more.
Advanced Wave Memory technology which produces detailed sound across all its timbres.
The keyboard also has a pair of 4 1/2" full-range speakers and a stereo power amplifier with a six-watt output per side.
The Yamaha P45 keyboard is a great choice for home use.
The headphone output can connect the keyboard to an amplifier or mixer.
Keyboard layer mode lets you create more complex sounds.
Duo mode for partner practice/instructional use is included.
There are several options available at different prices when shopping for a digital piano, such as headphones, sustain pedal, case or a wooden stand - but you can get the piano on its own as standard. It also offers transpose, and fine-tuning abilities and metronome capabilities.
The Yamaha P45 feels like a real concert grand piano
Yamaha's Graded Hammer Standard keybed provides light response in the upper register and progressively heavier action the lower you play - just like the keys of an acoustic piano.
Yamaha's AWM sampling technology captures a full concert grand piano sound, recorded at different dynamic levels. The sound is then blended together to create a more natural piano-playing experience, much like an acoustic piano.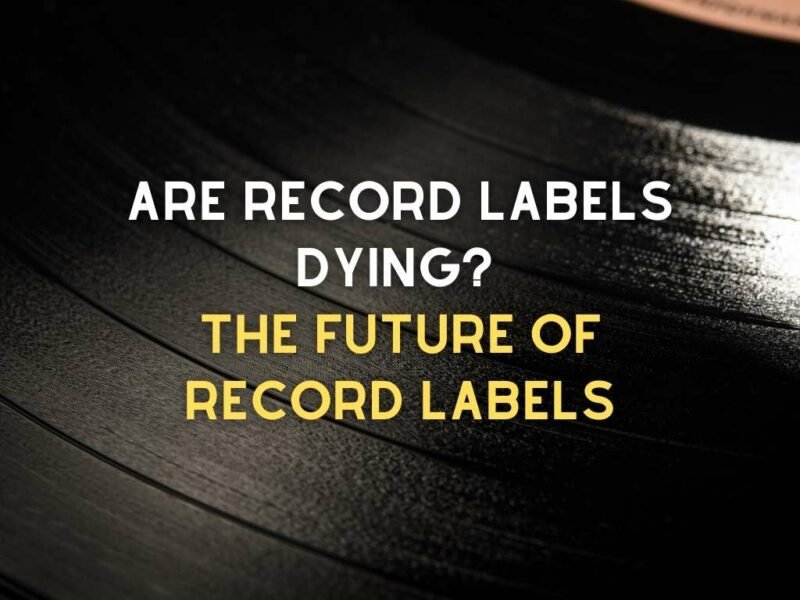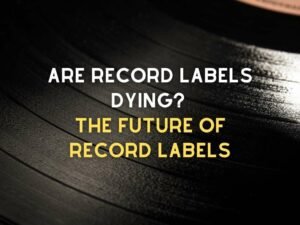 You Should Read This Next!
The result is an excellent, lifelike, and organic piano experience; almost like the sound of a real piano.
The Yamaha P45 gives you an amazing touch experience
It has 88 graded hammer standard keys that provide a realistic acoustic piano feel, and detailed full-stereo AWM sampling for deep rich grand piano sound.
The Yamaha P45 piano is also a good choice for someone who wants to practice harpsichords techniques.
Yamaha P45 Cons
There is no Bluetooth
no internal recording
no internal battery power capability
limited feature set for an advanced player
the sound system could be better - you will want to use headphones for the best sound experience.
It is not portable.
There are some sound effects and reverb effects that are lacking in other manufacturers' digital pianos.
The feel of the keys might be too light or plastic-like for some
Some people find the keyboard to be noisy.
Some people prefer a key combination function that is labelled for each individual key.
You might need to adjust the sensitivity depending on your preference
What Connectivity Options Are Available On The Yamaha P45?
The Yamaha P45 has both MIDI and USB connectivity
Is Yamaha P45 good for beginners?
Yes, the Yamaha P45 is a good choice for beginners who want an affordable, quality digital piano with weighted keys. If you are looking for more features or want to use the piano for recording, then I would recommend spending a little more money on a different model.
Alternatives To The Yamaha P45
The Donner DDP-100 is a better option if you can afford it, as it offers more value for the price.
You Should Read This Next!
Other Alternatives To The Yamaha P45
Lyrics
Please save some lyrics first.