Although there are now more ways than ever to get your music out into the world, many musicians still prefer the idea of being recognised by a major company like Sony and being picked up and signed by one of their labels, such as RCA Inspiration.
Understandably so...
RCA Inspiration is responsible for the success of artists such as:
Kelontae Gavin
DOE
Voices of Fire
Mali Music
Hezekiah Walker
Melvin Crispell
III
Kierra Sheard
Koryn Hawthorne
Kirk Franklin
William Murphy
Travis Greene
Le'Andria
Kurt Carr
Donnie McClurkin
Donald Lawrence
So, how to send a demo to RCA Inspiration? Read on, and I will break it down for you.
A Little Background Info On RCA Inspiration
• RCA Inspiration is a gospel music imprint that operates under Sony Music.
• The group was formed in 2005 and consists of Verity Records, GospoCentric Records, and four artist-owned imprints.
• In 2009, the group made history by becoming the first gospel label to hold the top four song positions on the R&R Gospel charts.
You Should Read This Next!
In case you didn't know before reading this post, RCA Inspiration is a subsidiary of Sony Music Group and their procedure for acquiring talent is very similar for all of their imprints.
How to Get a Demo to RCA Inspiration
The Sony Music Group website lays out the rules to getting a demo in the hands of any of its labels, RCA Inspiration included, pretty directly.
Under their FAQ about demos, it says "For one of Sony Music's labels or creative centers to review a demo, it must come recommended through an established music industry professional, such as a manager, lawyer, agent, producer, artist, programmer, or tastemaker."
- (Sony Music Group)
Long story short, getting your demo in with a Sony Company like RCA Inspiration takes a certain degree of networking.
You have to put in the effort to find and connect with individuals in the industry, and they are spread all across the industry, who are interested in you and want to help you grow. 
Unfortunately, this isn't going to be everyone you come across, but time and effort will always get you closer to the right place, and as time goes on, positions shift.
Before you know it, the intern you met at your local venue is a producer with RCA Inspiration artists and then you're in. It just takes time. 
What to Know When Distributing a Demo
The first thing to know is that major companies like RCA Inspiration receive hundreds of demos a day, many of which just show up at random. These are unsolicited submissions and usually won't even be looked at.
Make sure that when you're sending your demo in, whether it's to a local indie label or major distribution chain, that you follow the guidelines they set up.
Now the currently published guidelines for sending a demo to RCA Inspiration are pretty simple: give it to someone they can trust. There are usually some other, underlying recommendations though.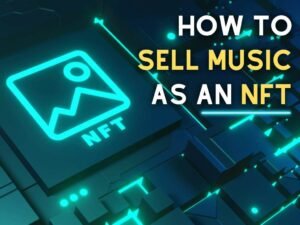 You Should Read This Next!
These are often just little things that make it easier to find, listen to and really focus on the artist and music that was submitted.
Things as simple as the format of the demo or the name of the file can make all the difference. Just make sure to listen to whatever information is given to you about the release. 
Another important thing to consider would be to include an EPK (electronic press kit) or other kind of biography. For those who do not know, an EPK is a press kit that provides images, a biography, information about the music you're looking to release and other career highlights. 
While these are not always requested, they can often provide the person looking at your demo with a more personable understanding of you as a musician. 
Finally, and most importantly, make sure that when you are sending in a demo, you are taking every precaution to ensure what you are sending doesn't come across as unsolicited media, and that it doesn't infringe on any form of copyright.
These are crucial details to streamlining your music straight into a record deal. 
How To Improve Your Demo
While getting a demo together to send it out to a label, there are several other things that you can look into. It takes time to get signed, especially when you're looking to work with industry moguls like RCA Inspiration.
While you're playing the waiting game, there are a hundred different things that you can do to improve your demo and yourself as an artist.
Get Criticism On It
Even while your demo is in review, you can always be looking to improve it and learn more about how to make your next one even better. Talk to people about it, make anyone and everyone that you can listen to it, and ask for their opinion.
While people who exist outside of the music industry might not have the most nuanced criticisms, the people who know you the most can have unique insights into how you personally create and present your music.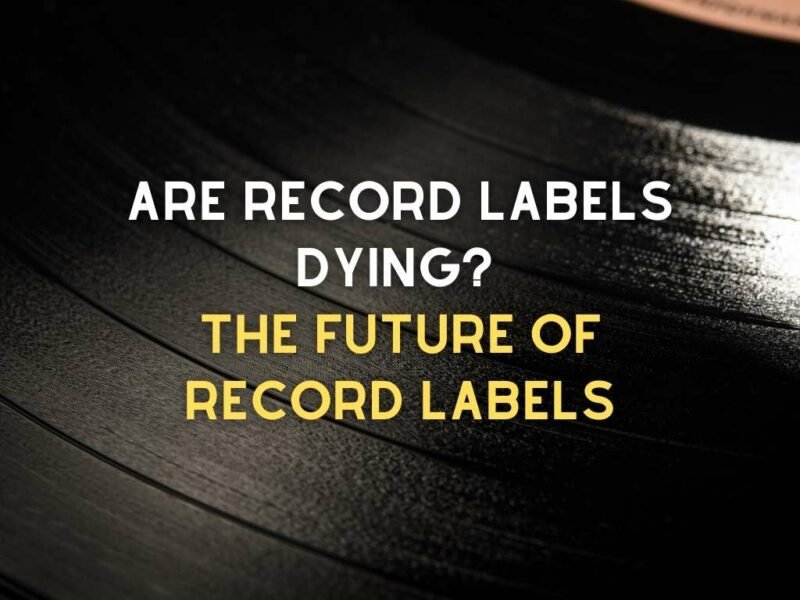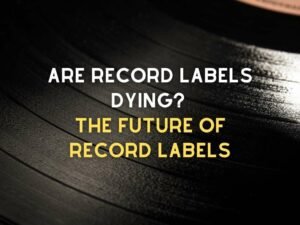 You Should Read This Next!
Listening to what they say, as well as what people with trained ears and an understanding of what sells, and taking it into consideration can help you to improve your demo immeasurably. 
Continue To Grow
Don't let the time between making your demo and getting signed to a record label be a break. It is actually the best time to really push on the rest of your career.
Continue to improve as a musician, focus on your media presence, book shows, and do anything you can to grow your career. 
This is the perfect time to do it because you are already gearing up for a release, so being on top of your game is incredibly important.
It's also a great time to focus on it because you aren't fully focused on writing or recording music, one of those rare periods where you are capable of putting your full focus into how you present yourself and connect to your fans. 
Follow Up On Your Submissions
While you're waiting for the A&R team to make their decisions on your music, make sure to follow up with them. Reach out, see if they have come to a conclusion, let them know that you're available for discussions and anything else they might need.
Just be careful when you do this. You don't need to reach out every couple of days, but one concise and sincere email can go a long way to put you back in their mind, and let them know that you're interested and committed to being in the partnership that a record deal comes with.
If getting your demo to RCA Inspiration still feels a little out of reach, take a deep breath. It takes time to get your music into the hands of a label of that caliber.
Simply put in your hours, take the time to network and make friends with people who are in a position to share your music with the right A&R teams. Take people's advice when they offer it, and understand that these things truly take time and commitment. 
You Should Read This Next!
If you keep working on your music and your industry connections, you will surely find your way into the right crowds. Before you know it, you'll be on your way to a record deal. Just keep working at it.
For reference, you can refer to the RCA Inspiration official website: http://www.rcainspiration.com/
Lyrics
Please save some lyrics first.