Epic Records, a giant in the recording industry, has a vast and rich history in the music industry that spans nearly half a century. It has made bestselling artists like Michael Jackson, Luther Vandross, AC/DC, Pearl Jam, and Shakira, just to name a few.
It is an honor worth having even to have your work listened to by record executives at Epic Records but it is not easy to make happen.
Submitting your demo can be an exciting, yet nerve-wracking step in the journey of your career path. No matter how confident you may be in your musical abilities there is no real way to predict what the record label may be looking for at any given period.
Add to not knowing just what the record label is looking for and how they might respond, there is no guarantee that they will respond.
Today we'll walk you through how to submit your demo to Epic Records for possible your big break.
Let's get to it...
How to Submit Your Demo to Epic Records
There are a few key things you will need to consider when submitting your demo to Epic Records. These include: determining if submitting to major record labels is for you, ensuring the quality of your demo is up to par, then ensuring that you follow all the best practices for getting your demo in the right hands (we'll explore what these best practices are below).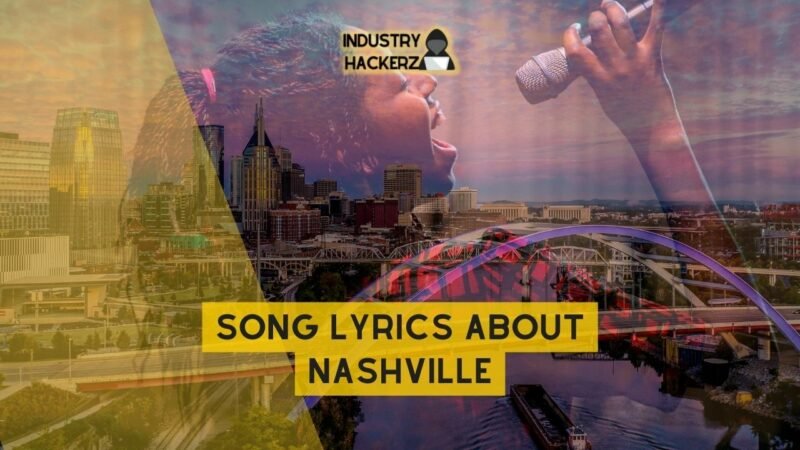 You Should Read This Next!
Should You Submit Demos To Record Labels?
This will depend entirely on your goals, personality, and vision for your music career. As with most record labels within the music industry, Epic Records does not take unsolicited Demos so if you want to have any chance of getting your demo in the hands of record label executives then you need to either go through an agent or have an inside connection to someone at the record label itself.
There is also the option of reaching out and contacting a particular artist that you think your music is similar to and that may resonate with them, and try to make a connection that way.
To get a list of artists who record with Epic Records you can contact the Epic Records Artists and Repertoire Department. This A&R branch is responsible for finding new talent, and onboarding new artists to the label.
Is Your Demo At The Best Quality It Can Be?
When submitting your demo you want to make sure that the quality of your music is on point. If you have bad-quality equipment then you need to hold off on sending out the demo until you can make sure that the sound quality of your music is going to be up to par with the record label's requirements.
You need to make sure that what you send them is 100% complete and exactly the way you want them to hear it when you send it to them. In addition to that, it needs to be original work and not contain any mixes or copyrighted music that does not belong to you. You also want to label your demo with the artist's Name and the Song Title in as professional a way as you can make it look.
Another thing you want to make sure of when sending your demo is to know to who you are sending it (more details regarding that in the following paragraphs). You don't want to address your demo to whom it may concern because that is highly impersonal and it doesn't let the executive know that you gave much thought to whose hands your demo might end up in.
What Are The Best Practices For Submitting Your Demo To Epic Records?
Understand The Background/History of Epic Records 
Founder of a small independent Minneapolis-based label called Forged Artifacts, Matt Linden, once shared some insider tips on how a budding musical artist who is just trying to get their foot in the door.
One thing at the top of his list that he suggests you do is to do your research on whatever label it is that you are interested in submitting a demo to, in this case, Epic Records.
Know just who within the label you need to reach out to and determine exactly what it is that they are looking for, or if they even take unsolicited material, to begin with.
Know the genre of music that the specific person you want to contact specializes in so that you can know whether you're even the right fit.
For example, if you are R&B artists you most likely would not be submitting to someone who specializes in Country music. Do a deep dive and learn their history, not just with that record label (in this case Epic Records) but their history with labels that they worked at beforehand.
Know as much about the executive you want to take notice you as you possibly can to show just how much this opportunity would mean to you. 
Ensure Your Passion/Drive For Music Is Evident In Your Demo Submission
Some other dos and don't that Mr. Linden made a point of mentioning in a prior publication is that you want to talk about your goals for your career and maybe even what made you fall in love with music, to begin with.
Display all of the passion that you have for your music and perhaps even why you want to work with this particular label. 
Be Honest About Where You Are Currently In Your Career
Also, you want to be honest about the stage of music that you are in. If you are in the beginning stages then don't be afraid to say that. You should not email every single label that you have laid out in a list. Record label executives can tell when you have sent out a mass email and this is likely to make them consider your email's spam box. 
Be Intentional With Email Submissions
If you are going to email, be very intentional with your email. This is where your research will come into play because you want to include information in the email that tells them that you were thoughtful in your selection of this record label.
That you didn't just pick a name off of a list. Let them know what you know about the record label but do so in a manner in which you do not overload them with all of what you have researched. 
Make Your Unique Brand Clear, Don't Mimic Other Artists
Something you never want to do is talk to them about who 'you' think you sound like as an artist. Whether you do or don't sound like them isn't the point. Having a unique brand is important.
You want the executive to make their determination about your sound and you don't want them having another artist in their head when they're listening to you, particularly on the off chance that you don't sound like the artist that you have now linked yourself to in comparison. 
Remain Resilient
The final best practice you'll need to follow is building resilience. You need to remain driven toward your goal of success. Record labels are very busy managing the likely large roster of artists that they already have.
While well-staffed, there are many levels of responsibility that each staff member has, and they don't always have the time that we, on the outside looking in, think that they have.
Also, when they do get to listen to your music it just may not be the right fit for what they are looking for. It doesn't necessarily mean that you are not talented, but just what they said, that you may not be the right fit.
About Author
Lyrics
Please save some lyrics first.