Depending on your needs, there are a few different ways you can speed up a Garageband track. For example, if you want to speed up the entire song, you can use the 'Tempo' tool.
On the other hand, if you only want to speed up a single track or snippet, you can use the 'Time Stretch' tool.
Whichever method you choose, increasing the tempo or stretching the timeframe of your track will consequently increase its speed. With a few simple clicks, you can easily edit your Garageband tracks to suit your needs.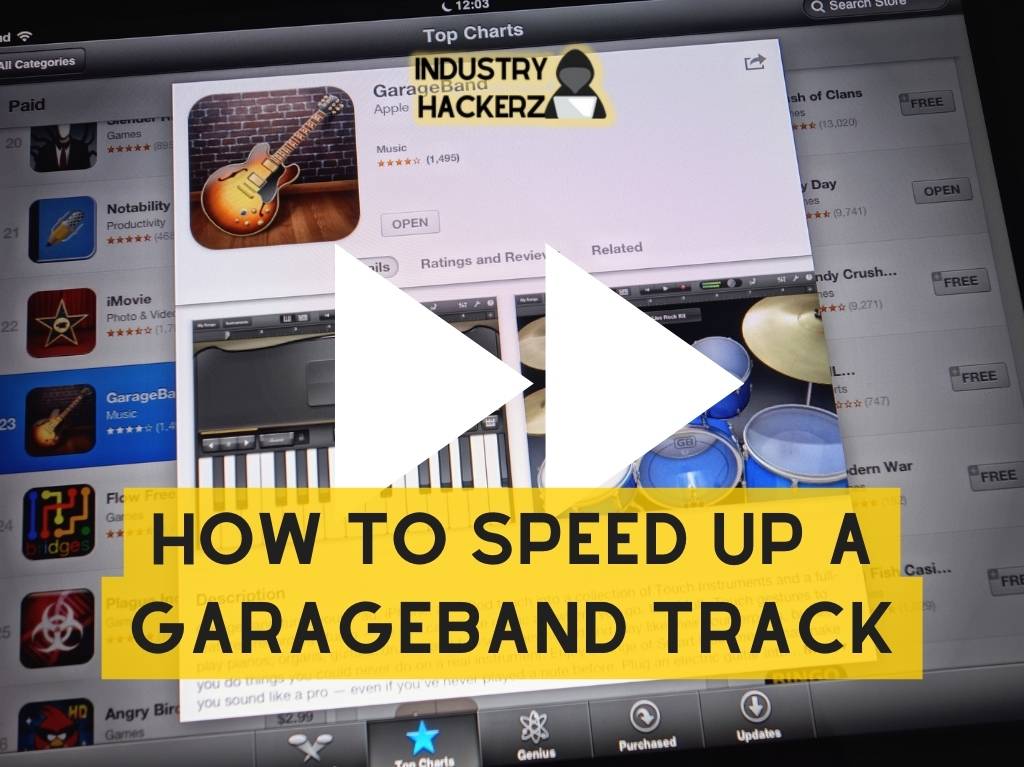 How Do I Speed Up A GarageBand Track (Explained Visually)
The tempo of a GarageBand song can be easily adjusted by clicking on the number in the top middle display area. This will open up a pop-up window where the tempo can be increased or decreased.
You Should Read This Next!
To change the tempo, simply click and drag the slider to the desired speed. The change will take effect immediately, and the new tempo will be reflected in the display area. Speed changes can also be made using the arrow keys on your keyboard. Simply press the up or down arrow key to increase or decrease the tempo by 1 BPM (beats per minute).
For more drastic changes, you can hold down the shift key while pressing the arrow keys. This will result in a 5 BPM change.
How Do I Speed Up A Section Of A Garageband Track?
While it is possible to change the tempo of an entire song, it is also possible to change the tempo of just a small section or particular part of the song.
This allows you to speed up, or slow down certain sections of the song, and you can also manipulate the timing of specific parts.
To do this:
First, identify the section of the song that you want to change.
Then, use your mouse to click and drag over that section to select it.
With the desired section selected, look for the 'Time Stretch' tool, which is located in the upper right-hand corner of the Garageband interface.
Click on the tool, and a pop-up window will appear with options for changing the tempo and timing of that particular section.
Select your desired settings and save your changes, and your Garageband track will be sped up as you specified.
Changing the tempo of just a small section of a song can create a sense of tension or release, and this can be an effective way to add interest to your music.
If you need to see tempo change done in action, check out the video below!