The music industry is changing every day, and despite people questioning, if record labels are dying, the fact remains that signing with reputable labels like Astralwerks, is still a goal and dream for many!
You've built up a buzz, you're getting insane views on your music videos, and now you want to get your music out there even more.
You've got your eye on Astralwerks Recording, a Universal Music Group imprint responsible for the release of some Electronic artists you may know of, such as: , Ayokay, Duke Dumont to name a few.
And, still highly relevant today, Astralwerks is home to current artists including Kavinsky, 220 Kid, and, Alesso So how do you do it? How do you reach such a company? Let's explore the two main methods of how to send a demo to Astralwerks and a couple of rules that you need to follow...
Astralwerks Info Card
---
Astralwerks was founded in 1993 by Brian Long in New York City.
The label was sold to Thorn EMI soon after its creation.
The first album released on Astralwerks was Tales of Ephidrina by Amorphous Androgynous.
In 1999, the label released Basement Jaxx's Remedy and Cassius' 1999.
Peter Wohelski left his position as general manager of the label in 1999 and was replaced by Errol Kolosine.
In 2007, Glenn Mendlinger took over for Errol Kolosine as the label's general manager.
In 2012, Swedish House Mafia's Until Now which featured the single "Don't You Worry Child" was released. The album reached number 14 on the Billboard 200 while the single made it to number 6 on the Billboard Hot 100.. that year, the Universal Music Group (UMG) purchased EMI, bringing Astralwerks under UMG control where it remains today. As part of corporate restructuring, Astralwerks became an imprint under Capitol Music Group.
You Should Read This Next!
Year Founded: 1993
Founder: Brian Long
Website: https://www.astralwerks.com/
Primary Genre(s): Electronic
Parent Label: Universal Music Group
Prominent Artists: Ayokay, Duke Dumont, Kavinsky, 220 Kid, Alesso, Alison Wonderland, Becky Hill
The Two Main Ways to Send Astralwerks a Demo
There are generally two main methods to getting your demo into the ears of the Astralwerks team, as well as any of the other Universal Music Group labels. These methods differentiate between how involved in the wider music industry you are and who you're already connected with.
Method 1
The most typical and arguably easiest way to get your demo into the hands of the Astralwerks A&R team would be to have it handed off to them.
This would be through someone like a manager, agent, producer, radio DJ, or some other kind of industry professional. (Universal Music Group)
The reason that this is one of the easiest ways to get your demo to this label is that Universal Music Group, and all of its record labels, refuse to take or listen to any unsolicited media.
They do this because of the sheer amount of music that they receive. If you send it through the proper channels, though, the odds of them checking it out are much higher.
Method 2
If you're an independent or otherwise unsigned musician, you do have other options. Universal Music has a platform called Spinnup that provides services like digital distribution and access to a whole network of talent scouts who have relationships with a variety of labels in the group, including Astralwerks. (Universal Music Group)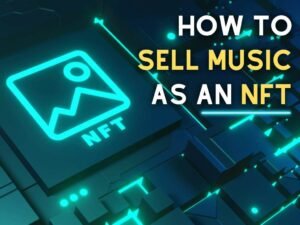 You Should Read This Next!
Spinnup is a great platform as it has been designed to do just this, discover artists! Sadly, Spinnup has announced the switch to invite-only. This changes this submission option in the same way that AWAL changed when Sony acquired it in a $430M deal in March 2022.
AWAL now filters out around 90% of submitted tracks! So why am I telling you this?
Spinnup ❌
AWAL ❌
Well, Spinnup is not completely off the table, UMG is just shifting to a more curated artist discovery and distribution platform.
As a result of this, most indie artists who had been using Spinnup have been asked to take down their releases. It is worth following along with the publications to keep up with what they are doing on the platform.
There are a few other kinds of platforms that you can find that provide similar services and help you in an attempt to get involved with Astralwerks.
What to Know BEFORE Submitting a Demo To Astralwerks: Demo Submission Rulebook!
Once you figure out how you plan to get your demo to the Astralwerks A&R department, you'll want to make sure you do these key things to increase your chances of getting in the doors:
What Next?
Of course, the last thing you want to do is make sure that you're not sending unsolicited material or anything that infringes on copyright. From there, if you do what is asked of you while sending out a demo, you should really be good to go.
At the end of the day, record labels like Astralwerks receive hundreds of demos. It takes a lot of both skill and luck to get chosen to sign with them. That doesn't mean you should ever give up on sending out your demos. It just takes time and determination to find a record label that fits best with you.
If you are not using the Spinnup service, it might be worth contacting Astralwerks directly to check if they have an additional process or contact you can deal with directly.
You also want to get clued up on the different types of record deals out there and be prepared to consult with an entertainment lawyer.