Do you ever find yourself wondering how to promote music on Twitter? If you are an upcoming singer, you will find Twitter easy to use and get the visibility you need to succeed. Want to know more? You've come to the right place, as we will share vital tips to get you trending in 2022.
Twitter has over 300 million active followers, over 500 million tweets a day and over 35 supported languages, with 80% of its users able to access the app through mobile gadgets. For everything interesting going around the world, best believe there is a topic discussed on Twitter, and out of those many active users, there is no reason why a few million of them cannot be your fans.
But before we dive into the features, let us briefly explain why you should consider Twitter an excellent way to promote your music.
Is Twitter a Good Way To Promote Your Music?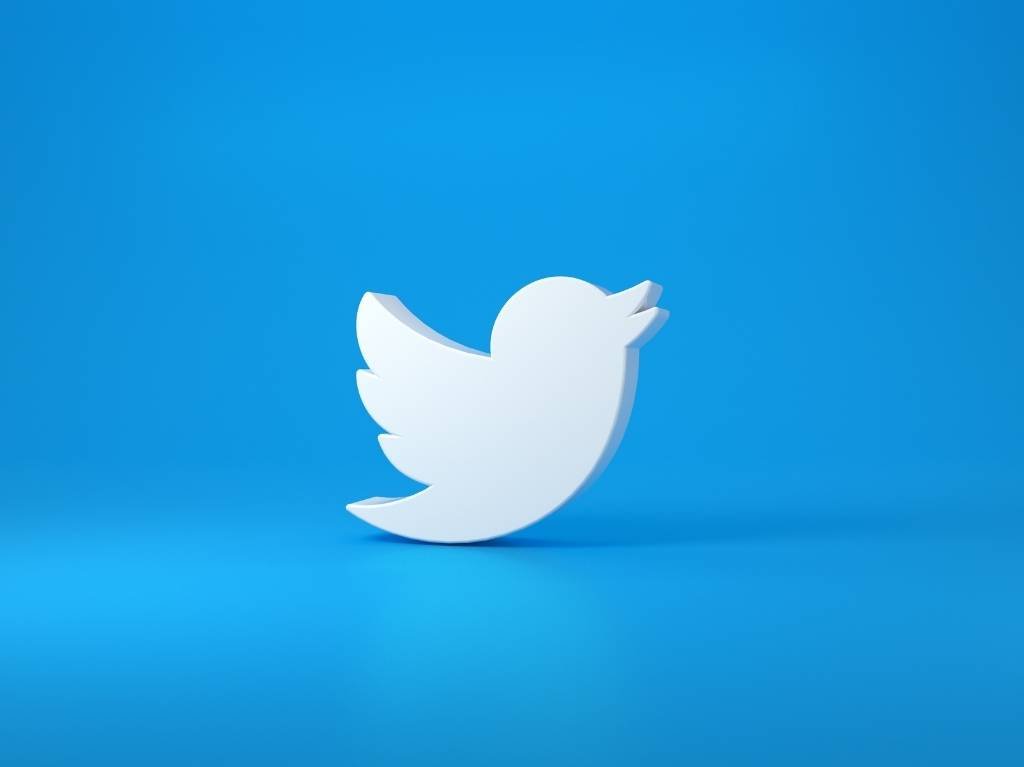 If you are keen on people talking about your music, consider Twitter your close ally. Twitter ranks high in Google's search results, meaning your profile will gain more attention online to give your brand good visibility.
You Should Read This Next!
Twitter is a platform that allows users to share their thoughts, feelings and ideas about different trending subjects in a community-like setting. Luckily, music is a favorite topic for many. Countless songs have risen to popularity by trending on Twitter, and numerous artists have built their careers after being discovered there.
Viral Tips on How to Promote Music On Twitter
Twitter allows you to create a professional account, post about your music, and keep your posts trending for as long as you need. Before we tell you how to promote your music on Twitter, here are a few terms you need to understand.
Tweets.
Twitter's interaction models revolve around short messages(SMS) called tweets that carry 140 characters. Tweets can be text, gifs, images, videos, or an external link. The process of posting on Twitter is called tweeting.

Retweets.
A retweet is a post that is shared by another user. For instance, when you post about your music, your fans can share your tweet on their profiles, meaning they have retweeted your post.

Hashtags.
When many people on Twitter discuss a topic, it is given the # symbol to make it a trending hashtag. When you log in to Twitter, you can find different hashtags on the trending topics, and you can use any on your posts to make them more visible.

Followers.
They are loyal fans who follow you to stay abreast with your upcoming events, projects, and songs.

Likes.
Likes are good reactions you can expect when more people see your tweet. If they like your content, they can click the heart icon to show you they like what you posted.

Comments.
When people like your tweet, they can also leave comments, a feature that allows you to interact with them.

Direct Message or DM.
It is a feature that allows you to talk privately with other Twitter users.
When you understand the basics, you are ready to promote your music on Twitter in 2022. Here are the tips you need to get going.
Create an Account
If you don't have one already, you need to set up a Twitter account. Visit the Twitter website and click the sign-up button. It only takes minutes when you have an email address.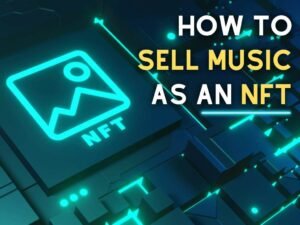 You Should Read This Next!
Set Up Your Twitter Profile and Bio
As a musician, you want an easily identifiable Twitter account. The best place to start is with a clear profile picture. If you are on other social media platforms such as Facebook and Instagram, you will need to use the same profile picture you have on the other accounts. Using the same profile picture allows easier branding, plus the flexibility to link all your accounts for easier management.
A good Twitter bio also helps you get better visibility to promote your music. Unfortunately, Twitter only gives you 160 characters to work with, meaning you need to be creative and straight to the point.
Your bio needs to showcase your artist name, occupations (e.g. singer, songwriter, actor), and achievements or projects. Then, you also need an HTTPS link to your official website where your fans can buy music and tickets.
Another vital feature to correct for your Twitter account is your username. You will want a username that bears your name without added characters like dashes or hyphens. If your name is already taken, you can add the word official to indicate it's a professional account.
Start Following People
After you have a professional bio, you need to follow people starting with your friends. Following people you already know, and who know you, guarantees your tweets will have the required engagement to increase your visibility and following.
Apart from friends, you will also need to follow other accomplished musicians in your genre. Like, comment on, and retweet their tweets to make your account visible to their followers. The thinking behind this is that your content will interest these fans, leading them to your account if you have very good content.
Additionally, when you follow someone on Twitter, the algorithm suggests more people you can follow based on your search criteria. The 'Who to Follow' feature is an excellent place to follow relevant people.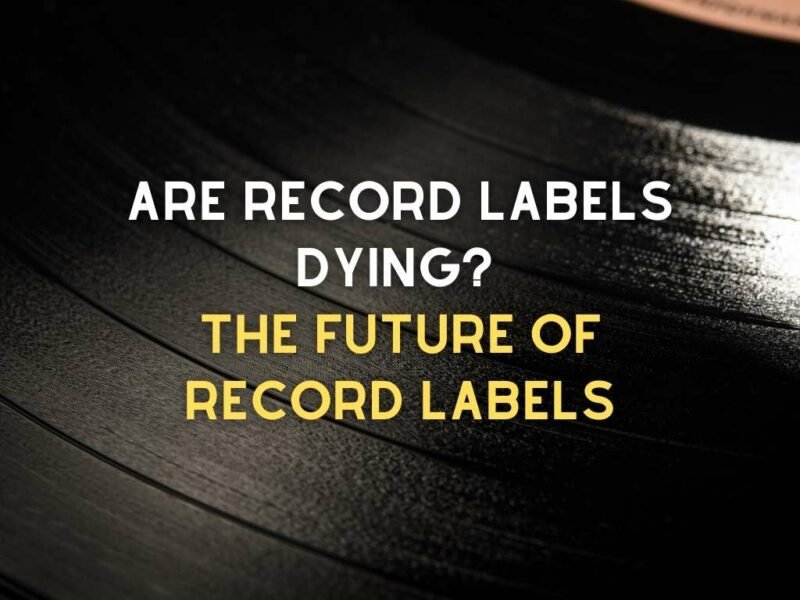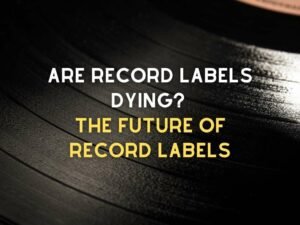 You Should Read This Next!
In addition to the manual following, you can also link your Twitter account to other social platforms like Facebook, LinkedIn, Instagram, MySpace, and more. Doing so allows your tweet to be displayed on different platforms to gain more followers and engagement on all your platforms.
Start tweeting
Each tweet can accommodate 140 characters, so your posts need to be direct and clever. But, if you have more to tell, you can create a thread that consists of a series of tweets talking about a single topic. As a musician, you can create standalone tweets or a thread when you have more to tell.
Standalone tweets are ideal when you want to give vital information to your fans, e.g. ticket availability, upcoming projects, performances, etc.
On the other hand, a thread is better when you want to give more insights into a song or album. You might decide to create a thread that details your journey from the song's inspiration to when you hit the studios to record.
Engage Your Followers
Once you start tweeting, you need to engage with your fans. Fans love it when their favorite artist shows appreciation for their comments. Your engagement motivates them to share your tweets and music.
So, start replying to and retweeting their comments for better engagement. Even when you are busy, you can scroll down liking their comments, so they know you have read what they said and that you approve.
Don't be shy to ask for a retweet ("pls RT")
As an upcoming musician, you need all the help you can get to grow your following. You can ask your fans to like and retweet your posts about your new song, album or music video. Luckily, when you know you have excellent content, they can even retweet and engage in more ways without you having to ask for support.
You Should Read This Next!
Offer exclusive giveaways to your Twitter followers
When you have some exciting new announcements, maybe a song release or album launch, make it first available to your Twitter followers. This gets the fan base talking and spreading the news.
If you are launching a new album, have a discount for the first few to book tickets, and after the launch, you can decide to give away presents such as merchandise. Doing this will make your Twitter followers feel unique and essential.
Promote Your Tweets for More Reach
Maybe you have an upcoming performance or project that you need more people to hear about? You can easily promote your tweets to appear on most topics trending on Twitter.
To promote a tweet;
Post the tweet.

Then, head over to your profile, find your tweet and tap the activity icon.

Click Promote, after which you will select country, time zone, and key in your contact information before agreeing to Twitter's terms for promotion.

Next, enter your billing details.

Next, you will fill in some information regarding your target audience. If you are promoting a tweet for your song to go viral, you can select Worldwide so anyone can see it and listen to your music. But, if you need to promote a tweet about a live performance, you can choose a location near where you will be performing so the people living there can find it and attend your event.

You will then select the budget, which determines how many people can see your tweet for how long. The rates will be anywhere between $10 and $2,500.

Click confirm spend, and your post will go live.
Conclusion
Twitter is a major social media platform for genuine interactions with people worldwide. If you are an upcoming musician, it is ideal to promote your music on Twitter for better visibility and sales success. If you didn't know where to start before, we have compiled the best tips to get your music trending without a big budget.
Be everywhere, as everybody isn't on a single medium! Some other promotion tips that might help you grow your social media presence and master the digital marketing game are:
Sign up for a free Canva account and start designing graphics for all of your social media pages with one click!