In this article, I am going to teach you all about how to promote music on Soundcloud, with tips that actually work!
If you have been practicing and working to refine your music or the sound of your band, and you have reached the point where you want your music to be heard, you are probably wondering how you get your songs out there into the hands of that elusive audience.
Soundcloud is a great, user-friendly platform for posting music. Maybe you have already posted some tunes there. Now the question is, how do you get noticed by the large but distinctly virtual crowd on the platform.
How Do You Promote Music on Soundcloud?
Promoting your music on Soundcloud requires a strategy that utilizes a variety of tools to create different avenues of promotion. There is no surefire way to promote your material, so there is no magic button here.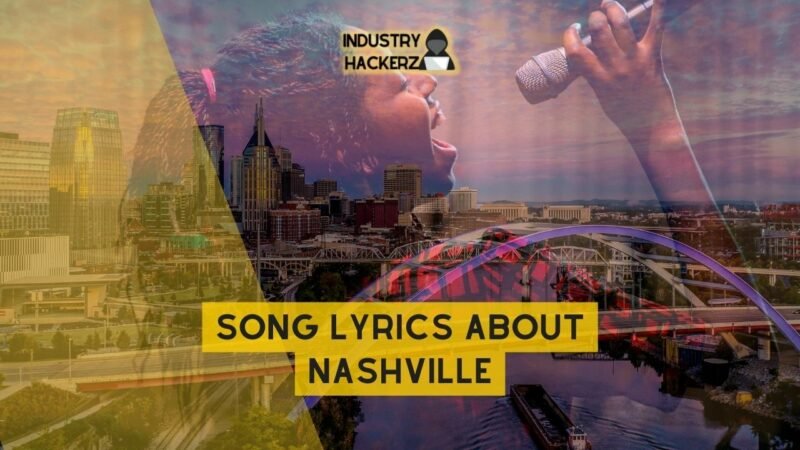 You Should Read This Next!
The good news is that Soundcloud is highly social. You can generate a lot of interaction between your audience and also your fellow artists or bands (more on that later).
Once you learn how to use these different approaches, you can create a strategy that works for you and use it to promote your music on Soundcloud. Ready to get to work? Read on and find out how you can move from posting your music to promoting it.
Step 1: Put Your Best Foot Forward
Promoting your song starts with the creation of the song. Obviously, everyone thinks their work is excellent, but you want to be sure you are looking at it with a critical eye.
This means everything from the artwork to the track or album itself should be as perfect as it can be. You also need to be sure that you have a way to improve your work after it is posted if you suddenly hear something that you missed (it happens to everyone).
Try employing these strategies for making your work the best it can be:
Work as hard on the album artwork as on the track itself
Post your track privately to get constructive criticism from trusted sources
Go Pro to be able to post edits to your track without losing likes or plays
Before potential listeners hear the music, they see it in the form of your album artwork. Make it as compelling as you can. Musician Adrian Barrin recommends Canva to create artwork and suggests using video elements to catch browsers' eyes.
Also, consider posting your track privately. You need the ears and opinions of others to catch what you missed. Finally, consider getting a Pro subscription from Soundcloud. When you go Pro you have the ability to revise your track without losing the number of likes and listens it has already garnered.
2: Get People Talking
Being a fan of music involves more than just listening. Fans want to know about their favorite artist, and they want to be able to interact with that artist.
To that end, consider the following strategies as not just ways to draw people to your track, but ways to draw people into a dialogue with you about your music:
Vlog your recording process
Tag your song precisely
Use Waveform to create a conversation about your song
While some of these suggestions might stretch your comfort zone a little, they are worth developing.
Vlog Your Process
I get it. You're a musician, not a TV personality. But fans want to be involved in what you're doing. Naturally, you will want to draw lines around what you do not want them to know, but the reality is that the musician who guards his or her process with mystique is a rare bird these days.
With simple video techniques and basic editing, you can create your own personal Behind the Music (long live VH1!). Shoot yourself practicing, doing multiple takes, or discussing technical difficulties.
Be Careful How You Tag
Tags are great, but they are not guaranteed to get people to your track. But if you put careful thought into how you tag, you have a good start.
Writing for LANDR, Rory Seydel recommends using tags like this:
Tag only one genre
Tag the most relevant emotions
In general, the messier your tags, the less effective they are going to be. Your song may be a mix of styles, but in the world of tags, only one matters. When you tag emotions, don't gush. Keep it concise and people will notice.
Dialogue Through Waveform
If you're not familiar with Soundcloud, Waveform shows the sound level of the track and gives you the ability to post comments during certain moments. As the artist, you can also make comments on your own, and this is a great way to get a conversation going.
For example, you could drop a tidbit about how a cool guitar part was recorded. Or you could solicit opinions with a statement like, "Kinda missed the pitch here but left it for authenticity. What do you think?"
This gives people a way to interact with the music that they like. And sometimes little tidbits of cool info can actually create affection for a piece by causing listeners to think about it in a way they hadn't considered.
3: Get Involved in the Community
One of the great things about Soundcloud is the community that it offers artists and listeners. Think about this not just in relation to your audience but to your fellow musicians as well.
Spend time on Soundcloud exploring other bands and artists in your genre. You're not the only one out there. Connect with other like-minded artists by doing three things:
Being a social media culture, we easily think of liking and commenting. They are great ways in this context to connect with other artists because everyone wants an encouraging word about their music.
But what can be more encouraging than when someone gives you the ultimate compliment by reposting your track on their profile. This is a great way to give props to other artists and also to generate goodwill.
Goodwill is reciprocal. So if you have a rapport with other artists, ask them to repost your new track. If you don't have goodwill, don't worry. Money also creates a connection, and you can pay people to repost your track.
Conclusion
Promoting can be scary, partly because the strategies can seem confusing or strange at first and partly because it involves putting yourself in front of others.
But with these simple promotional strategies, you can begin getting the word out on Soundcloud about your music.
As an independent artist or label, you need to make sure your brand is accessible to all of your potential fans, as everybody isn't on a single medium!
Some other promotion tips that might help you grow your social media presence and master the digital marketing game are:
Sign up for a free Canva account and start designing graphics for all of your social media pages with one click!
Resources:
https://blog.landr.com/8-ways-actually-get-heard-soundloud/
https://lebenn.com/soundcloud-marketing-tips-for-2022/
About Author
Lyrics
Please save some lyrics first.