As a musician, you need to join platforms that grow your brand. So, even if you have YouTube, Facebook, Twitter, Instagram, and TikTok, you can still join LinkedIn, a professional networking platform to grow your brand.
Not sure where to start? Not to worry, this article will give you tips on how to promote music on LinkedIn.
Is LinkedIn A Good Way to Promote Your Music?
LinkedIn is perfect for artists looking to connect with other artists in the industry or make new profitable connections.
Since 2003, LinkedIn has been a social network for professionals to connect and share their professional expertise and experience. So, it is a great platform to use if you're looking for new listeners, promoters, or freelancers.
You Should Read This Next!
Unlike other social media platforms like Facebook or Instagram, you will find it easier to connect with professionals you do not know and who will gladly accept your connection if they don't know you.
As a result, you can easily build a good network of followers and professionals who will help you grow as an artist. Here are some benefits of using LinkedIn to promote Music;
It is the one platform where you can interact with professionals only. As such, you can easily grow your contact list with serious industry professionals. Luckily, it is easier to connect as these users accept invitations even when they don't know you.

You can connect with fellow musicians, bands, or join LinkedIn music industry groups. If new to the platform, you can check out the Music Business Association, a non-profit group that can help you promote music.

As a professional site, you will find studio managers, bloggers, photographers, sound techs, music promoters, booking agents, and music journalists to connect with. At some point, they could be helpful in your career.

Did you know, the most famous musicians are also shrewd business people? LinkedIn is your best shot at creating a very professional profile if you are just starting in music and hoping to start a business later on.

So, when creating your profile and designing the bio, you will need to use niche-related keywords and list your professional experience on top of connecting with influencers.

You will retain your connections for the future. While many people can change their contact details, professionals will want to maintain their LinkedIn profiles for their work. As a result, you will not lose these contacts any time soon.
Additionally, when you connect with people, they can track your activities on LinkedIn, and if you impress them, they can even recommend you for professional skills.
It will be best to connect with as many people, ask for a recommendation once you create a good rapport.
Then, send thank you messages to people who accept your connections; it is a good place to start a formal introduction.
How to Promote Your Music on LinkedIn
Here are seven tips that will help you create a professional musician profile on LinkedIn to help sell your music.
Sign up And Create a Professional Bio
You can sign up to LinkedIn with your email address, create a password, and complete other sections of your profile like official names, country, location, profession, and others later.
Once you set up a personal account, you can create a separate musician page or a band page if you have a band.
With a dedicated page, you can invite your connections to follow the page and display the official phone numbers you use to plan tours and performances.
If you want to use the personal profile to promote music on LinkedIn, you can also try the free LinkedIn Premium trial that gives you more connection and marketing features.
After creating your account or page, here is how you create a good bio:
First, add a clear and carefully-cropped profile picture and a background photo.

Then, add a professional headline that markets your music. For example, you can say something like, "Singer-songwriter and musician" or "Indie artist seeking new opportunities" You can also mention what genre of music you play and what type of instruments you play.

Edit your LinkedIn URL. You might want to remove unnecessary characters and numbers so users can easily find you.

While other professionals will add resumes to their profiles, you will need to create a project. You can display your music album, tours, official videos, and more with a project. But, ensure you properly describe your project and leave a link your connections can follow. Also, invite your connections to have a look.
Start Connecting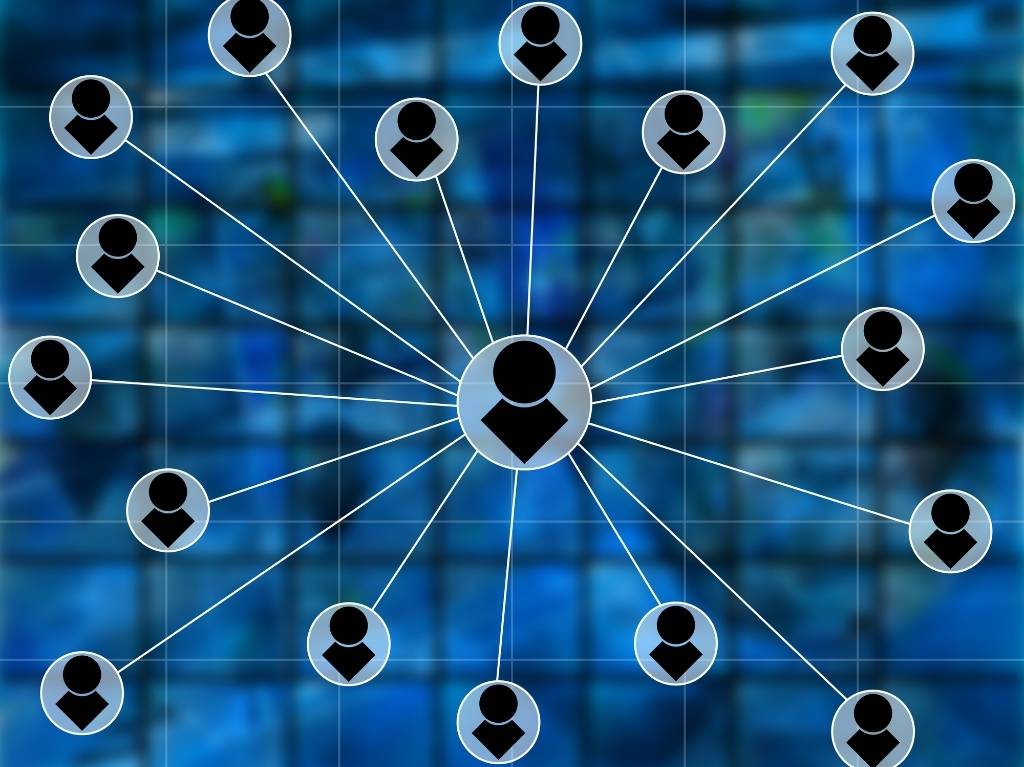 When your profile is set up, you need to connect with the right people. As a musician, you will need to first connect with other people in the music industry. If you can, research and find industry influencers so you can take advantage of their connections and content.
Use the Right Hashtags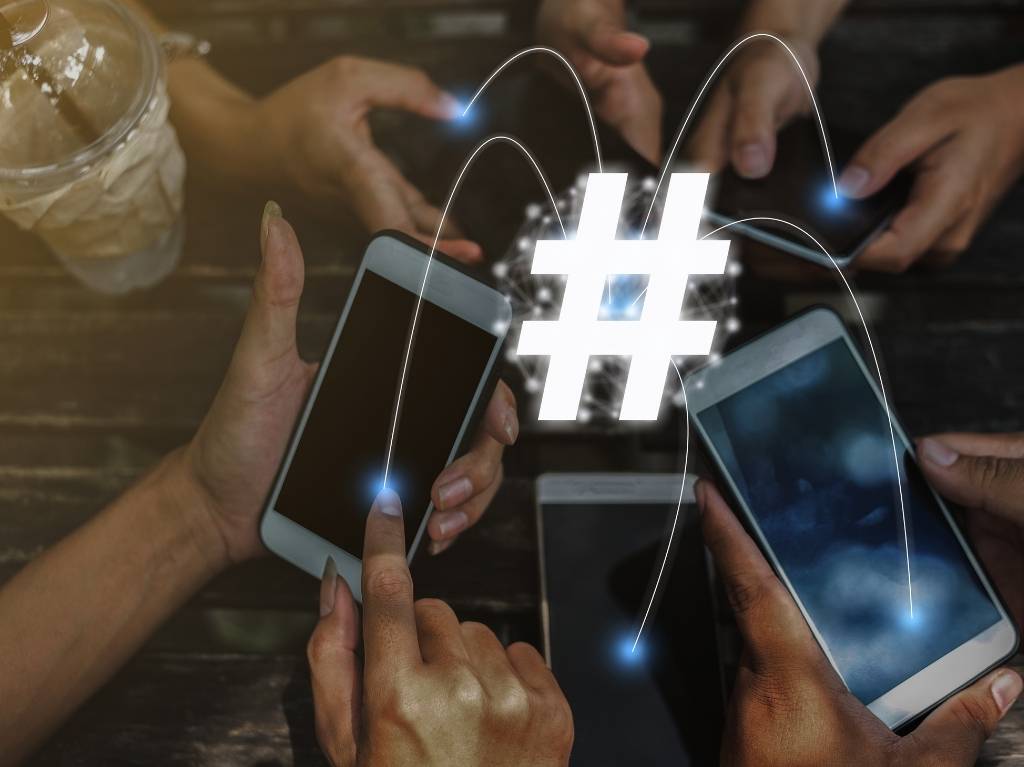 As you connect with other professionals and get ideas on what's trending in the industry, you will need to start posting for better engagement. When you post, take advantage of music-related hashtags so more professionals interested in the topics can find you.
It'd be best to use hashtags specific to your genre or niche. For example, if you're a reggae artist, you would use #reggaemusic and other related keywords.
Join Music Industry Groups
If you are trying to promote yourself as a musician, there is no better place to be than with a group of musicians. A music group helps you connect with fellow musicians or professionals with a key interest in the industry.
In addition, you can ask questions or help answer other musicians' questions in each group, which will help grow your profile's engagement and skill endorsements.
Use Analytics to Track Engagement
Looking to get more engagement so you can promote your music on LinkedIn? You can use analytics to track your engagement with your audience and see what content gets the most views, reads, or clicks. From there, you can improve your posts and comments to get better responses and success.
Maintain Relationships
When you promote yourself on LinkedIn, you'll need to maintain professional and personal relationships with your audience.
This means posting frequently and responding to people who ask questions and thanking people who comment on your posts. It will help create more engagement with your audience and make them feel like they're part of the community.
Share Your Music to Gain Followers
LinkedIn allows you to use sharable links in your new posts. As such, you can share a link to your song from YouTube, website, or streaming platform. But, the link needs to be accompanied by a creative post that also uses hashtags so most people can find it.
If your post is captivating and music good, it will be easy for people to share the post and link on their profile, thus giving you more exposure.
Are All Of Your Accounts Linked Together?
While promoting your music on LinkedIn, do not forget to connect all of your social media accounts. Be sure that your LinkedIn community can easily navigate to your Instagram, Facebook, TikTok, and Twitter accounts from your LinkedIn profile.
In addition, use the same name across all social media platforms to also target users who want to find you through search engines like Google and Bing.
Linked In Growth Hacks For Musicians
I also wanted to share some lesser-known growth hacks that can help skyrocket your music career.
Build a Robust Profile
Your LinkedIn profile is akin to an interactive resume. You'd want to make it as robust and comprehensive as possible. Start with a professional profile picture that reflects your persona as a musician.
Your headline shouldn't simply say 'Musician'. Instead, capitalize on those 120 characters to give more insight into your specialty - Are you an 'Accomplished Jazz Saxophonist'? A 'Versatile Indie Pop Singer & Songwriter'? A 'Creative Music Producer Specializing in Electronic Beats'?
Use Rich Media
LinkedIn allows you to add rich media (audio, video) right in the summary section of your profile or under individual jobs/experiences. Utilize this feature!
Share clips of performances, link to songs on Soundcloud or videos on YouTube.
Seek Recommendations
Recommendations lend credibility to your profile. Don't shy away from asking collaborators, bandmates or anyone who appreciates your work to leave recommendations on LinkedIn.
Join Relevant Groups
There are numerous music-related group
s on LinkedIn — genres-specific groups, groups for musicians looking for collaborations etc.. Participating in these active communities not only increases visibility but also helps build valuable relationships within the industry.
Publish Posts Consistently
One surefire way to keep yourself visible in others' feeds is through consistent posting— updates about gigs, sneak peeks of upcoming projects or even thought pieces about music trends & issues close to heart.
Connect with Industry Professionals Strategically
LinkedIn is packed with record label execs, festival organizers, booking agents etc.. Be strategic about connecting with these industry professionals—but don't just bombard them with requests for help!
Engage intelligently by commenting thoughtfully on their posts. Finally remember - authenticity wins over auto-pilot any day!
Avoid generic mass connections requests and aim for genuine engagement instead.
Sign up for a free Canva account and start designing graphics for all of your social media pages with one click!
About Author
Lyrics
Please save some lyrics first.