If you are a musician looking to get your music out there, this article will help guide you through how to get your music on Pandora.
There is no one way to do it, but if you follow these steps, you can be sure that you'll be able to get the most out of the process and have an enjoyable time doing so!
You might also want to check out our blog post about how musicians use different social media platforms in order to make a living.
What is Pandora?
Pandora is a music streaming service. It allows listeners to create their own radio stations based on artists and songs they like, as well as receive personalized recommendations. Pandora also has a lot of different stations that play music from all parts of the world.
You Should Read This Next!
The company went from covering the world to focusing solely on the US market where they have over 80 million active monthly users.
If you want your music to be played by Pandora, you need to get it through a distributor or directly through them.
Different Pandora services
Pandora offers three different services to its subscribers.
Pandora Radio
Pandora Plus
Pandora Premium
What's the difference between Pandora Radio, Plus, and Premium?
Pandora Plus is the premium version of Pandora Radio. This means that it offers a wider variety of content (from more genres) and access to features like offline listening, personalized stations, and more.
Premium is the paid version of Pandora Plus and offers a number of features that are not available on Plus like ad-free listening, offline listening without using mobile data, and personalized stations.
Pandora Radio is the free version of Pandora.
How Do I Get Paid for My Music on Pandora?
There are a few different ways that you can get paid for your music on Pandora. The first is through performance royalties. Whenever one of your songs is played on Pandora, you will earn a performance royalty based on the number of times it was played.
The second way to get paid is through mechanical royalties. If you own the copyright to a song that is being used on Pandora, you will receive a mechanical royalty each time that song is played.
Finally, there is also an advertising revenue share that you can earn. If one of your songs is used in an advertisement on Pandora, you will receive a portion of the advertising revenue.
The process for getting paid for your music on Pandora is relatively simple. You first need to register with a Performance Rights Organization (PRO) such as ASCAP, BMI, PRS, or SESAC.
Once you're registered, you'll need to create a Pandora account and link it to your PRO account. Once your accounts are linked, Pandora will track the plays of your music and pay you accordingly.
Finally, you can register with SoundExchange, which is the organization that pays royalties to artists and rights holders when their music is played on digital radio services like Pandora.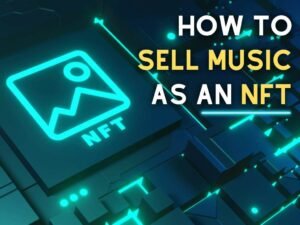 You Should Read This Next!
How to Get Your Music on Pandora: Using a Distributor
The process for getting your music on Pandora is similar to getting it on Spotify. While you do not need a record label, the first step is to sign up with a distributor, which will usually charge you a small fee in order to distribute your music to Pandora.
Once you sign up, they will also help you get it on other platforms such as iTunes and Spotify.
The distribution fee tends to vary depending on how many songs you want to be distributed.
TuneCore
The most popular distribution service is TuneCore. TuneCore offers a few different distribution methods at different price points.
You can opt for no upfront fees with them taking a 20% commission, pay a fee per single or album and keep 100% or purchase distribution credits.
DistroKid
One of the most popular and well-regarded music distribution companies is DistroKid.
It offers a subscription-based service, meaning you just pay one fee for $19 per year which allows access to all your submitted songs indefinitely as long as they're still under copyright protection.
With DistroKid, you keep 100% royalties from streaming services like Spotify or Apple Music.
CD Baby
CD Baby is the ultimate one-stop shop for all your music distribution needs. They can get your music up on Spotify, Apple Music, Amazon Music, and 150+ other streaming platforms worldwide, as well as into physical CD and vinyl distribution.
You'll also earn money from YouTube Content ID monetization, Facebook and Instagram Stories sync licensing, and global performance royalties from TV, films, and games.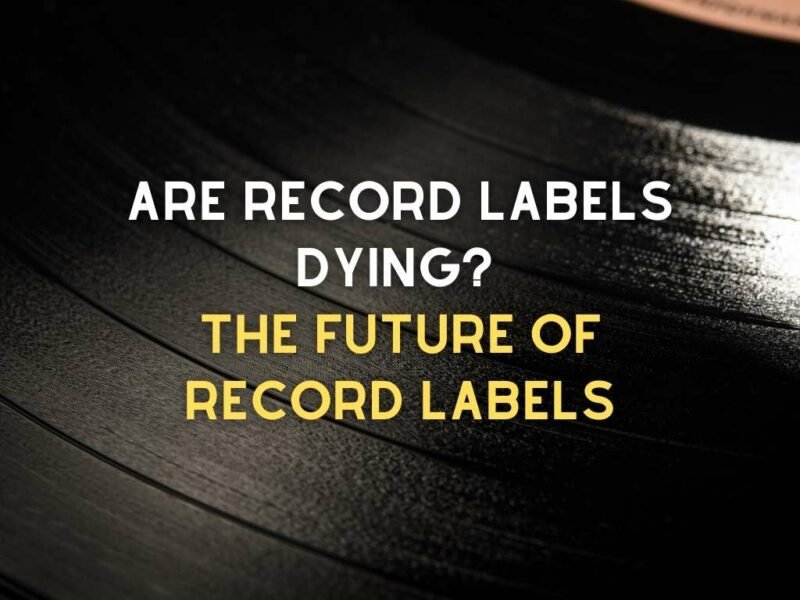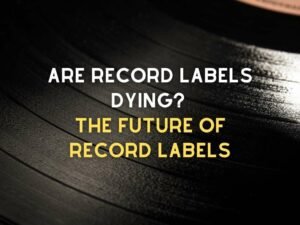 You Should Read This Next!
Plus, they offer FREE pre-saves and major label music marketing tools with Show.co, as well as performing rights organization affiliation in the USA & Canada (with ASCAP, BMI, SESAC, or SOCAN).
Instant verification with Spotify for Artists and Apple Music for Art makes it easy to get started.
ReverbNation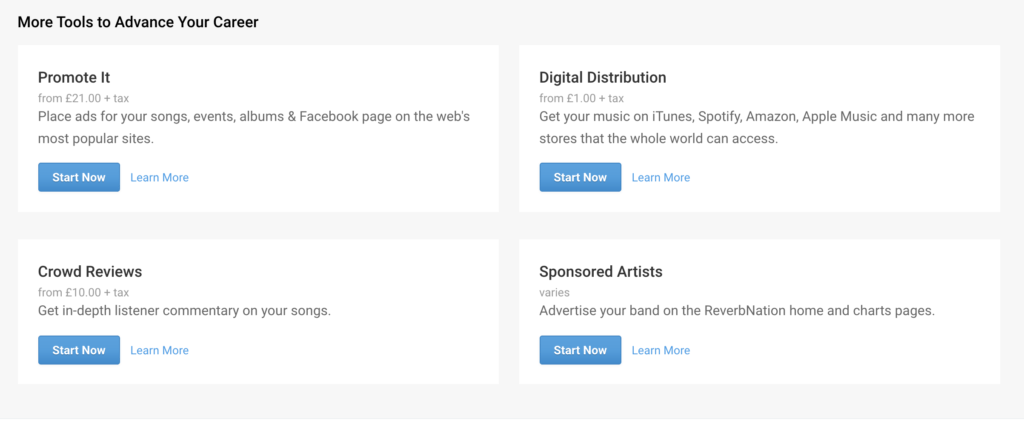 ReverbNation has been around for many years and has morphed with the times in order to stay relevant and alive! I imagine ReverbNation operates how MySpace would have if it managed to stay afloat.
They offer a suite of services that you can read about on their website, but in short, they will help get your music onto streaming platforms (including Pandora), help with marketing, and provide royalty collection services.
ReverbNation offers their distribution at the affordable rate of $9 per album, per year and just $1 per single, per year.
If you do not need your music on every single streaming platform and just want to be featured on the major ones, ReverbNation is an affordable and reputable service that will get the job done without breaking the bank.
7 Steps To Getting Your Music Heard
As you can see from the distributor's list above, you have many options, price points, and methods to get your music on Pandora.
Here are seven steps to getting your music heard on one of the world's most popular streaming services:
Step One: Sign Up With a Distributor
The first step is to sign up with a distributor. This will allow them to distribute your music to various streaming platforms, including Pandora. Choose the distribution service and package that is most suitable for you.
Step Two: Register With a Performance Rights Organization
In order to get paid for your music on Pandora, you first need to register with a performance rights organization (PRO). This is the organization that tracks how often your music is played and pays out royalties accordingly.
You Should Read This Next!
ASCAP, BMI, PRS, and SESAC are some of the most popular performance rights organizations.
Step Three: Link Your Accounts With Pandora
Now that you have your music distributed on various platforms including Pandora, it's time to link your accounts with them so they can track how many times songs from your repertoire are played. Once this has been done, you will be able to receive royalties.
Step Four: Keep an Eye on how Your Music is Performing
To know how your music is performing and how many times it's being played, simply check back periodically or sign up for email notifications that will update you every time one of your songs are played by Pandora users.
Step Five: Get Paid for Your Music
Once you've signed up with a distributor, registered your music with Pandora and other platforms, linked your account to them, and kept an eye on how it's performing.
All that is left to do now is wait until the royalties are added into your distribution company account so you can withdraw or spend money how you see fit.
Step Six: Keep Going! Rinse & Repeat
Don't stop now, keep creating new music and uploading it to various distribution services so more people can find your songs on Pandora or other similar streaming platforms.
Step Seven: Build Your Fanbase
Build your fanbase up through your social networks and let them know whenever there is a new release so they can give your streams a boost upfront.
This will help the algorithms of Pandora pick up your music faster and get you heard by more people.
FAQs
How to Get Your Music on Pandora: Not Using a Distributor
One way to get your music on Pandora is to upload your own music to the service and share it with others, but there are some drawbacks to this.
One drawback is that Pandora does not have a distributor, meaning you cannot get your music on the service without a distributor.
This means that if you upload your music, it will only be available to those who can find and access the link you provide on social media or elsewhere.
Should You Get Your Music to Pandora without A Music Distributor?
It makes little sense to try and get your music onto Pandora without a distributor if you're looking to make money from it.
The streaming service has a huge audience, but the payout for artists is significantly lower than other services like Spotify.
Additionally, distributors cover a wide-range of streaming and digital distribution channels within the package you opt for. For a musician who wants to get heard, this route is best.
How to Make Sure Your Music Is Being Reviewed by Pandora?
Keep in mind that the process for how to get your music on Pandora is different depending on whether you're using a distributor or not.
That said, if you're trying to make sure your songs are being reviewed by pandora, there's no way of knowing how long it will take. If they like what they hear and decide to add it to one of their stations, you'll likely see an increase in plays.
How Does Pandora Recommend Music?
Similar to Deezer and Spotify, the algorithms will match your sound with music that is similar to it.
Pandora uses the Music Genome Project, which was created by co-founder Tim Westergren in 2000. Using this music genome engine, roughly 500 attributes are assigned to every song and then compared with other songs for similarities.
As your song is listened to more on Pandora, these recommendations get better tailored towards your listeners.