In this article, we will answer the question 'how do rappers write their songs' and then, break down how you can write your own song!
While rappers can make a rap song seem so effortless to create, they actually take a lot of time and effort to write. You need lyrics that are catchy and real at the same time. Your rhyme and rhythm should also be at a top-notch level.
A lot of what it takes to write a rap song is the same amount of energy it would take to write poetry. If you are wondering how do rappers write their songs, then this is the article for you.
How Do Rappers Write Their Songs?
Rappers first write their songs by determining what they want their song to be about. This can be drawn from life experiences or using a creative mind. Once they have their inspiration, rappers develop their idea and write a working draft (lyrics).
You Should Read This Next!
Many people think that the original lyrics rappers write are the ones they hear on the songs but that cannot be further from the truth - rappers will go over them again and again, sculpting and perfecting each line they write.
There can always be a better way to convey a message, to deliver a line, or just a better rhyming word or metaphor.
Rappers will also fine-tune their flow and get better over time with delivery and cadence - you can learn all about that here!
Rap Lyrics And Language
Rappers use a natural dialect when writing rap lyrics. It should be noted that you do not have to talk "street" in order to be authentic. The most important thing is that it is true to you - you do not need to use slang by force...
Choosing A Beat
Sometimes a rapper will hear a beat and be compelled to write a song to that beat, other times they will write out an entire song and find a beat that matches it. If they have music producers at their disposal, often they will play a beat for them and write to that or make one on the spot.
Collaboration is a huge part of hip-hop. If you are working with a producer or another rapper, one of you will likely have an idea to start the song off. Sometimes if someone gets stuck they ask for help from other people in their circle or on there team.
7 Step Guide For Writing Rap Songs
Now that you know how rappers write their songs, here is a simple 7 step guide for writing rap songs.
1. Discover Your Inspiration Or Topic
It is always great if you already have something you want to write about! In this case, it is useful to write down everything that comes to your mind. After you have done this, you can choose a subject or topic that most appeals to you.
That way, when you are ready to write your lyrics, it will be easier because you know what to do.
You can find inspiration from the world around you and turn into a creative beast and write something on your own.
It isn't uncommon to take ideas from other people, but try to keep it original.
Once you have chosen your topic or inspiration, the next step is to write everything that comes to mind. You can jot down ideas in a journal or notebook if you wish to work on it later. This way, when inspiration strikes again, you will be able to continue where you left off.
2. Familiarize Yourself With The Structure Of Popular Rap Songs
Various beat patterns and structures can be found in rap songs, but if you're just starting out, stick with the basics.
Rap typically consists of a 4 bar intro, then a 16 bar verse, followed by an 8 bar chorus, another 16 bar verse, a repeat of your chorus, a bridge, then the chorus again to end the song.
In the verse, you are telling the story in detail. In most songs, the chorus is the most memorable part of the song after each verse. During the bridge, which is optional, you can change up the melody and reveal your song's message.
3. Determine Your Rhyme Scheme
Choosing your rhyme scheme can be difficult when you are writing rap songs. There are so many options to choose from, so you must pick the type of style that will fit your song well.
Some rappers prefer sticking to basic schemes while others like using more complex ones in their songs.
You can find inspiration from other rap songs as well as poems, books, and lyrics to write your own great verse or verses.
Over time, you will develop your own unique sound, style, and flow.
4. Take Time To Write Your Lyrics
You should be ready to write lyrics now that you know the topic and the general structure of your song. Set a timer while you write to help you to stay on track. This will help you focus on your writing flow.
If you feel stuck, it is best to get into the zone. Try listening to some of your favorite songs or some new artists whose work may inspire you.
There is no rush when writing rap songs. You should be able to write several drafts in order to get your best work out there! Think quality over quantity.
Try not to limit yourself in terms of what you can say when it comes to writing lyrics for rap songs. Follow your instincts, because that's the only way you will know if something is good enough until you actually put it into practice.
5. Revise and Refine
It's critical to go back and edit your lyrics once you've written them. Keep in mind that rap is full of rhymes and melody.
It's okay if your first draft wasn't catchy or filled with clever rhymes. Now is the time to add them in. You can use tools like a rhyming dictionary to do so.
Read your lyrics aloud as you edit it. While listening, make edits wherever you think it will help the rap keep its rhythm. Listen to it and consider what story it's telling, what mood it will put people in, and what rhymes it needs.
6. Practice To Build Confidence & Memorize Your Song
Have it in the back of your mind that your song will never feel perfect. Now is the time that imposter syndrome tends to creep in. But, stay the course and keep practicing your lyrics. The more you practice, the more confident you will become in what you wrote.
Beginners usually find practicing alone easier. Then practice in front of a mirror after practicing with no mirror first. You can record a video to see your progress over time. Practice with a person you trust who will support you while giving you constructive feedback if you feel comfortable.
7. Sharing is Caring
Most rappers associate with a collective and they often get together whether at the studio or at shows and spit bars back and forth. This is how they further refine and learn from each other.
Sharing your work is how you improve on your delivery and flow.
References
https://powerpoetry.org/actions/how-write-rap-song-7-steps-0
https://www.wikihow.com/Write-a-Rap-Song
https://colemizestudios.com/blueprint-for-writing-rap-songs/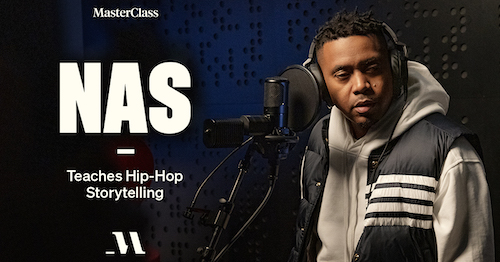 About Author
Lyrics
Please save some lyrics first.