Over the past years, there have been a lot of changes in the music industry as social media is continuously growing and technology is constantly developing. New artists launching their careers can now successfully market themselves and their art without being signed to major record labels or using artist management services.
However, if you are a talented musician at the start of your music career, the road to success can be challenging. So, where does this leave the new artist when it comes to getting paid? How do independent artists make money?
Let's find out more details about what it takes to be a successful music artist in the digital era.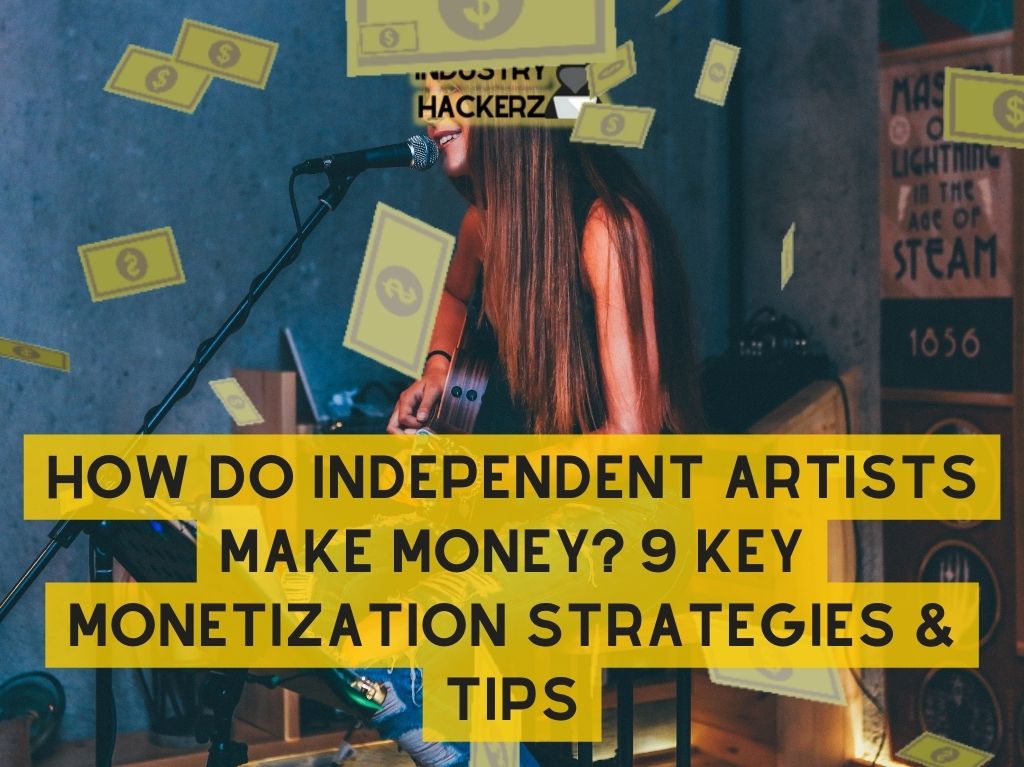 How Do Independent Artists Make Money?
Streaming revenues for independent artists
Live performances
Merchandise
Sync deals
Sponsorships and brand partnerships
Music libraries
Teaching
Fans support and funding
Physical album sales
Plenty of artists decide to take matters into their own hands when it comes to their musical career. So, how do independent artists make money? Let's have a look at the answers which can help you and guide you through your journey as an aspiring musician.
Ways to Make Money From Your Music as an Independent Artist
1. Streaming revenues 
The plethora of digital platforms has created many opportunities for new musicians to share their music with others, gain more fans and earn some income. With the Internet reaching global accessibility, the streaming services such as Spotify, Apple Music, YouTube, and others can help independent musicians get into the music business and take advantage of the wide reach they have around the world.
You Should Read This Next!
With this in mind, one way to start making money with music is to release it online to major music platforms or use sync services and partner with a library music company to host the tracks. It is important to know that streaming services won't make you a large amount of money right away, but the income can definitely add up over time as the number of your followers and monthly listeners starts growing. 
How does this work?
Streaming, syncs, and airplay enable the artists to earn revenue in the form of royalties. The streaming royalties represent the money that is owed to you when your track is streamed or downloaded on a specific music digital platform.
When it comes to a 'pro-rata' model, all of the revenue from the royalties is collected in one profit pool and then distributed to the artist based on their share. The profit pool depends on the location where the music is streamed, the number of streams of the artist, and the total amount of royalty revenue gathered.
Streaming can help you monetize your music in the long run and give you an opportunity for the listeners to discover your sound. If the listeners like your music, they can then buy a ticket to hear you perform live or purchase merchandise and something else from your website. Regarding the income from streaming services, it is crucial to stay consistent and release quality music, successfully promote your art as well as allow the algorithms to push your music as an indie artist. 
Publishing royalties
As an independent musician, an important source of income is the money that you will make via music publishing royalties. What this means is that the music recordings come with a set of rights, so whenever a music organization or radio station wants to use your music, they need to pay an annual license.
The license includes mechanical royalties, which is the money owed to you when your song is streamed, downloaded, or reproduced in the form of a CD or vinyl. The performance royalties represent the money you earn when your song is played live on stage, on the radio, on TV, and in other places.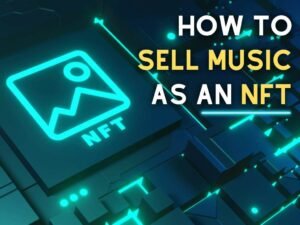 You Should Read This Next!
2. Live Performances
Live performances are another way for artists to make money. However, unfortunately, many gigs don't pay much, especially if you are performing original music. Still, there are some ways of making money by performing live for the audience. One thing to do is ask for a residency in a local bar or restaurant to have a solid income stream.
That said, there is no standard rate, so the amount the artist will receive varies. If needed, you can contact an agent to get you into weddings and corporate events, which typically pay more.
It is also important to note that live performances come with a cost, such as sound equipment and a professional website, so it is essential to determine the whole cost before you start advertising your services as an independent artist. 
Live Virtual Events
With the rise of technology, you can now participate in live events, which can also be virtual. Such events include streaming live concerts on a regular basis which your fans would definitely appreciate and reward. This is an excellent way to generate income, especially if you are an indie artist at the beginning of your music career.
Once you establish yourself as an artist and start performing on a regular basis, there are a couple of different revenue sources that you can make money from. The artists get money from ticket sales, door fees and payments from the promoter or the owner of the venue.
If there is a supporting act or a band, it is also necessary to make an agreement on how revenue will be equally split before your performance. However, it is important to take into account all the expenses you will have as a live performer and find the best venue to get a great deal.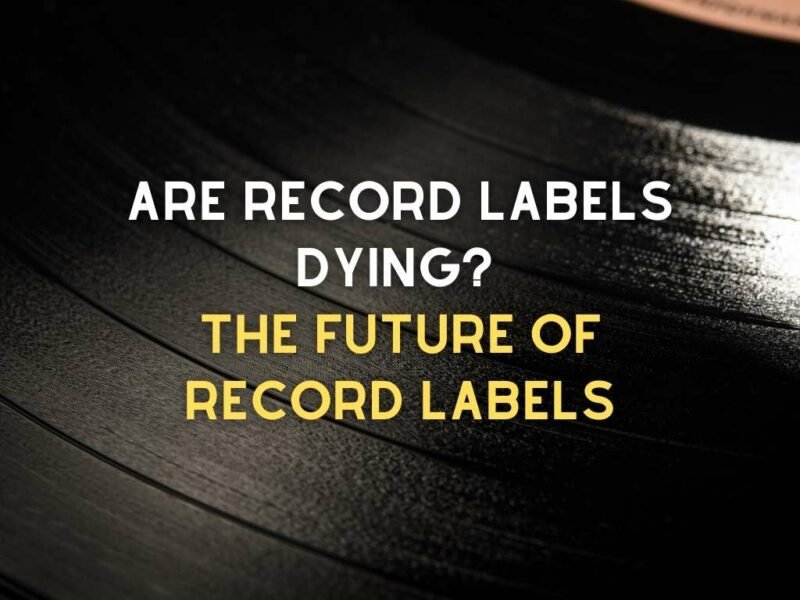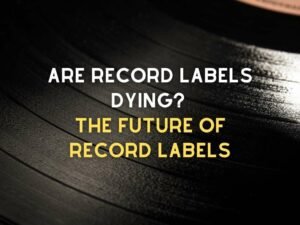 You Should Read This Next!
3. Merchandise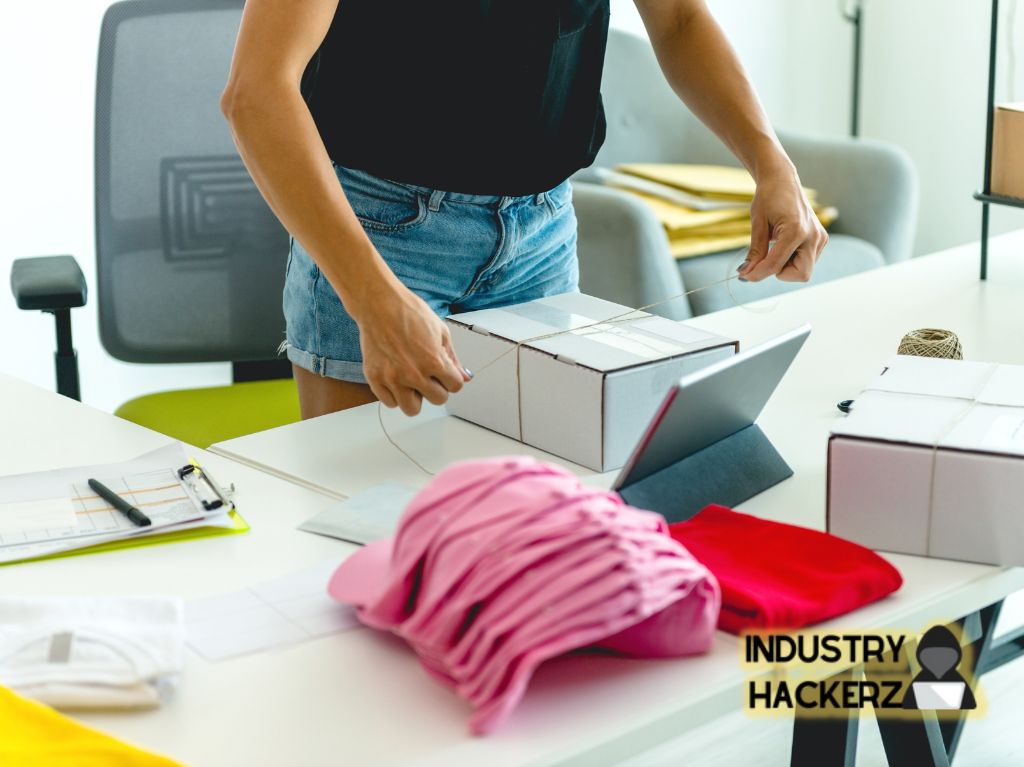 As an upcoming artist, selling your own merchandise can be another way of generating income. Having merch that you have come up with on your own is a way for your fans to connect with you on another level. In terms of merchandise, it doesn't have to be clothes, but a wide range of products such as phone cases, posters, mugs, stickers, hats, and more.
If you also provide merch at your concert, the money that you will get can be used to cover other expenses such as travel expenses or purchasing top-quality equipment. Merchandise is a fantastic option for new artists to showcase their artistry and creativity, allowing the fans to connect through their product line. The start-up cost for merchandise can be very low as there are many companies that allow artists to design and sell without having to make a purchase upfront.
When to invest in merchandise?
Indie artists should invest in the merchandise once they start gaining a large following and playing sets regularly. That being said, there is also a possibility to sell your merchandise through your online website, which is very convenient for fans from all over the world.
A key thing to keep in mind is the price range of your products. This means taking into consideration that fans have different budgets, so they should be able to afford to purchase a product from their favorite artist.
Another thing important to note is that merch sales are a business, so as an artist, you will need to track the sales and ensure to restock the products so the fans can use them or wear them at your next performance.
4. Sync Deals
Sync deals are another incredible way of earning money as an independent artist in recent years. The reason for this is that many people watch movies and TV shows and play video games on a daily basis. Hence, music sync is an opportunity for the artist to earn money by having their work featured in any form of visual media.
You Should Read This Next!
The way this works is that the media needs to pay the artist for a license to use their music which is also known as a flat fee. Sync deals are not only an excellent way to earn money as a musician but also get more followers and fans who may hear your music somewhere for the first time.
5. Sponsorships and Brand Partnerships
Social media influence is becoming increasingly popular, and you have probably seen your favorite artist collaborate with brands they believe in. Therefore, as an indie artist launching a music career, it will make sense to partner with a brand and, by doing so, promote your music. The way artists make money through partnerships is that they mention the brand they work with and advertise their products on their social media.
As a music artist, you can collaborate with music instrument brands, app developers, a clothing line, make-up and skincare brands, and more. That said, if you are an upcoming musician, it is less likely to be approached by a big and popular brand as they tend to work with artists who already have a strong social media presence and a large fan following.
However, that should not be discouraging. Starting slowly with smaller brands can be an excellent way to work your way into the business. The important thing is to work with brands that align with your vision and your own brand, depending on the genre of your music. The brands you work with should also make sense based on the type of artist you are.
6. Music Libraries
Another way how talented independent artists make money is by writing and producing music for music libraries. This is a collection of music materials that are available only for licensed use. Such music materials can then be used by YouTubers, filmmakers, as well as videographers, and other businesses.
However, for such a purpose, you might need to challenge yourself as an author and musician and write art that is outside of your genre. Payments musicians make through music libraries are also in the form of royalties.
7. Teaching 
If you are wondering how independent artists make money, the thought of teaching probably doesn't come to mind. Still, as a talented and hard-working singer, rapper, or producer, you can teach other young artists about your metier and make money.
That can be implemented in the form of online tutorials or even workshops. Having mentioned that, you will need to have proper training in teaching, and you may need to invest in a professional website. This way, you will not only be able to make money but share your knowledge and expertise with other upcoming musicians.
8. Fans Support and Funding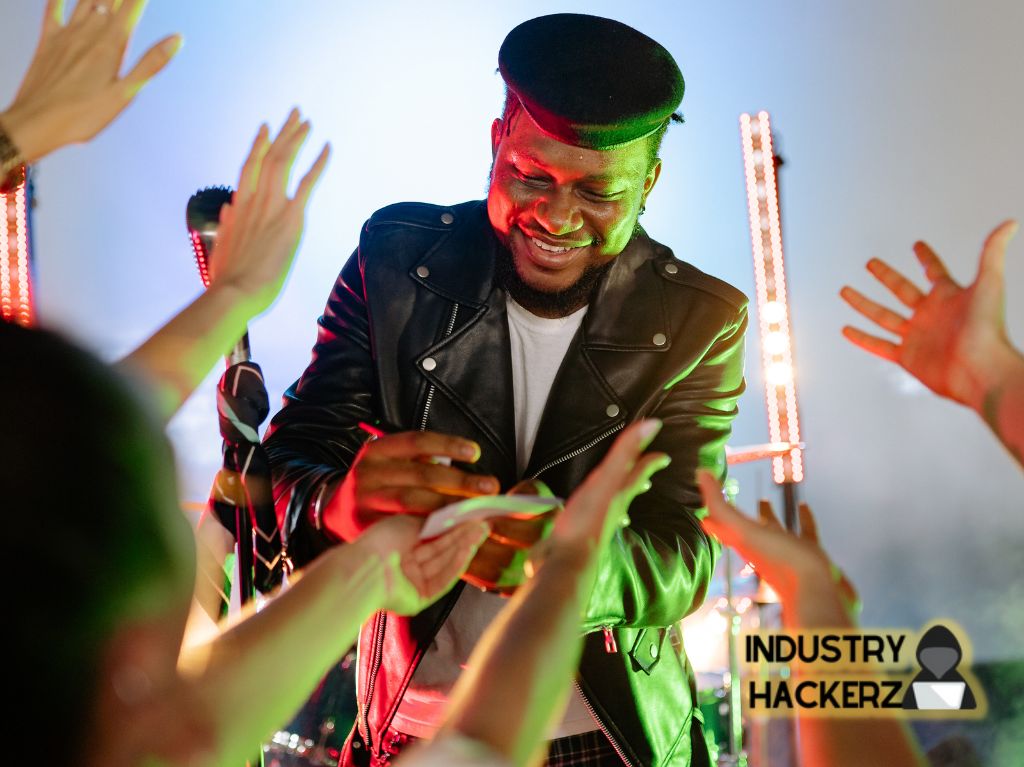 In the digital era, there are online services and apps that allow fans to directly pay the musicians. This is another amazing way to connect with the fans and offer them something they will be interested in. The super fans can also decide if they would like to financially support you, which is a great alternative to signing to a record label. Some of the crowdfunding platforms include:
GoFundMe,
Patreon,
ArtistShare,
Kickstarter,
and more.
What many indie artists do is start a membership with a subscription service. This way, the subscribers who are musician's fans will be able to get exclusive content in the form of videos, photos, artwork, etc., from their favorite artists, but they will have to pay a subscription fee. Then, they invest the money they earn from such subscription services into the next project.
9. Physical Album Sales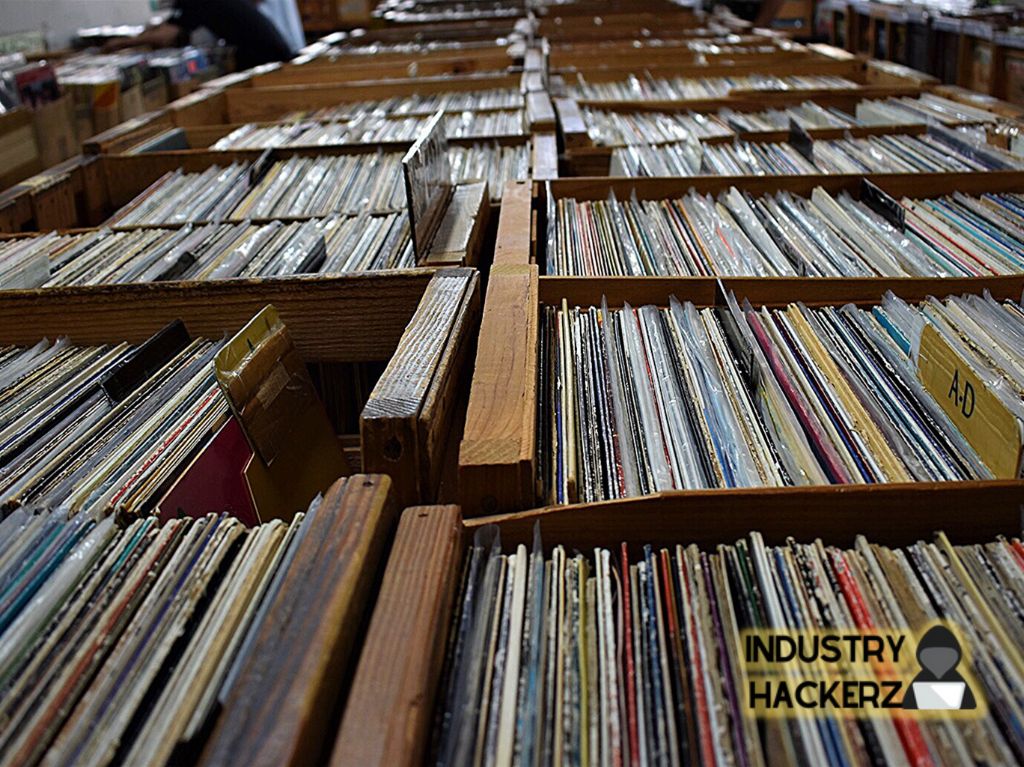 Physical sales in this day and age are less prominent but can still be another way of getting money as an indie artist. Therefore, putting your music on CDs can be an excellent start as they are not expensive to make and are easy to produce. The fans can also purchase CDs along with your merchandise and listen to them whenever they want to.
Another option that makes a great comeback is vinyl which is among the top choices for merchandise. Even though cassette tapes are no longer used, their purchases have been on the rise in recent years, so they can also be an excellent option for you if they align with your brand as a musician.
Tips on Being a Successful Music Creator
Don't Leave It To Chance
Now that you have your question of how independent artists make money answered, let's dive into more details on how to become a successful music creator and make it in the music industry.
As an aspiring musician, there is a lot of competition in the music industry, so it is necessary to find your sound as an artist and stand out from the crowd
The artist needs to have a great image and be motivated to work hard and stay consistent
As an upcoming artist, it is vital to be professional, learn from other people in the industry and ask for their feedback regarding your music
It is necessary to promote your music offline as well as make live acts for the fans
Working with other musicians can also inspire you to become the next star in the music industry and grow your audience significantly
Once you gather more followers, staying humble and in contact with your fans is of utmost importance
As we have mentioned, the music industry is changing, so it is necessary to stay informed about the latest trends and apps and services many people use
Additional details
Consistency is crucial when it comes to becoming a successful musician and being able to make a living from your art. This especially applies to indie artists who are looking for ways and opportunities to help in the process. As an independent musician, you can write music, produce tracks, play guitars, and more in order to showcase your talent to the world.
It is also significant to stay patient during your journey, as making a successful career takes a lot of time and effort. Another thing is to be able to diversify and use your musical talent in a variety of ways which can not only bring you more money but also get you more fans who love what you do and follow your music career.
Success Tips for Indie Artists
As an indie artist, it is necessary to keep making new music. However, this shouldn't be a rushed process, but you should take your time to find yourself as an artist and prepare demo material that shows you as an artist in the right way.
To make a successful career, practicing is a must in such an industry. By rehearsing your songs on a regular basis, you will be able to improve your skills and experiment with your voice and sound.
Moreover, if you are a part of a band, a group dynamic and bond will take your band a long way. As a new artist, making connections and networking is also important, especially when you are not signed to a record label. You will also need to manage your career and make the most out of every opportunity that comes your way.
Final Thoughts
Due to the changes in social media and the music world, artists are now taking their careers into their own hands. Even so, many streaming services and opportunities allow aspiring artists to make a solid living out of their music.
As mentioned, the path to becoming a successful artist can be very challenging. Still, once you have a large fanbase, the opportunities will grow even more, and you will be able to make even more money by doing what you love.
Whatever approach you decide to go for, it is vital to be optimistic and make use of all of the opportunities that come your way in order to reach your musician goals and make it in the music industry successfully.
Lyrics
Please save some lyrics first.