Do you make music? Are you looking for a way to sell your beats and get paid for your hard work? Look no further than Airbit. Airbit is the global music technology platform that is empowering musicians all over the world.
With their innovative tools and community-driven approach, they are changing the way musicians make money and share their music. In this article, we will discuss everything you need to know about Airbit: what it is, how it works, and how to join.
What Is AirBit?
AirBit is currently one of the largest and most reliable marketplaces for music makers and independent producers. Beatmakers can sell and buy beats while expanding their network and gaining exposure from the community.
You Should Read This Next!
Producers and self-made artists can sell recording licenses for their beats and instruments for their preferred price. Customers would then have permission to use the beats on music videos and their new songs.
AirBit has attracted over 600,000 users across 108 countries since it started way back in 2009. Numerous artists like Kanye West, Jay-Z, Beyonce, Eminem, and Wiz Khalifa have partnered with beatmakers through this platform.
Who Owns AirBit?
Airbit was founded by Wasim Khamlichim, who had been a music producer and audio engineer himself for almost a decade. He graduated from SAE London, which focuses on audio, film, music business, and games. The company was founded in 2009 and was incorporated in 2011.
Besides Wasim, the AirBIt team consists of people with music experience, such as CEO Judah Wiedre, also known for his work at Fender and Mashable. The current advisors are Larry Darnell Griffin Jr., Adam Taylor, Dan Kurtz, and Kwesi Albert Lutz-Paap; all have been working in the industry for more than a decade.
Where Is AirBit Located?
AirBit is currently operating in Los Angeles, California, but the company is incorporated in England and Wales. Their services and customer transactions are done online via the AirBit.com platform.
Registered Address: 21 Aylmer Parade, Aylmer Road, London, N2 0AT
AirBit Arbitration Correspondence: Airbit, Inc, 1605 Pacific Ave, Venice, California, 90291.
How To Contact AirBit Online?
You can check AirBit's Instagram, Twitter, Facebook, and YouTube accounts. They offer some helpful tips to build your music career or how to navigate the platform. Or you can also contact them with their website contact form or email.
Email address: [email protected]
Company number: 07824438
Official contact: Fill out the form here.
Is AirBit Legit?
As one of the most widely known beat-selling platforms, AirBit is considered a very trustworthy platform in the music industry. Some people consider it the fastest way to start licensing and selling your beats due to its competitive free plan.
They also have a legal team and integrated procedure which involves electronic contracts. Purchasers get the license officially while the beatmakers can streamline managing their sales. Overall, AirBit has built an excellent reputation and rapport within the beats-making community.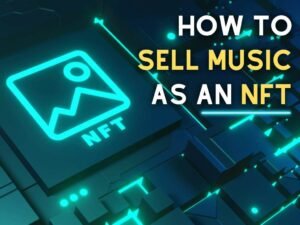 You Should Read This Next!
There is also an option for those who collab with other people, such as the Co-Producer Splits, which allows automatic revenue sharing. You have to set up your split percentage, and the platform will do the rest via PayPal Mass payments.
Is AirBit Free?
Selling your beats on AirBit is entirely doable without spending a dime. The company doesn't get commissions even for free plans but is still offering PayPal and Credit Cards Support. You can also still set up electronic contracts and customer licenses.
However, you can only upload up to 10 beats. It is a good starting platform to make your career take off, but you will need to build your influence from the ground up without marketing help.
Most people use the AirBit embed feature on their websites to make their beat store setup easier. It allows people just using WordPress to get an online payment system and legal licensing arrangement by embedding a code (all for free).
Bestsellers can choose between 3 plans: Basic, Gold, and Platinum. These plans are payable monthly or annually, but annual discounts are available for those want like to opt for them. You will have access to the basic features. We will discuss all the available plans below.
Is Airbit Good For Selling Beats?
Like Amazon and eBay, AirBit is just a marketplace that lets you sell your beats online. You can put your beats out there, but it might not have any sales for a long time if you don't put any effort into marketing yourself.
AirBit is undoubtedly a good place for selling beats as a marketplace. It already has a great community, which means real people will likely see your work. And since the platform offers convenience, many artists get their samplings from the site.
AirBit is often compared with BeatStars because these platforms are very similar in offerings. However, most people find AirBit easier to use because the players and seller utilities load faster and are more integrable with custom websites. Some artists maximize their coverage by selling on both platforms.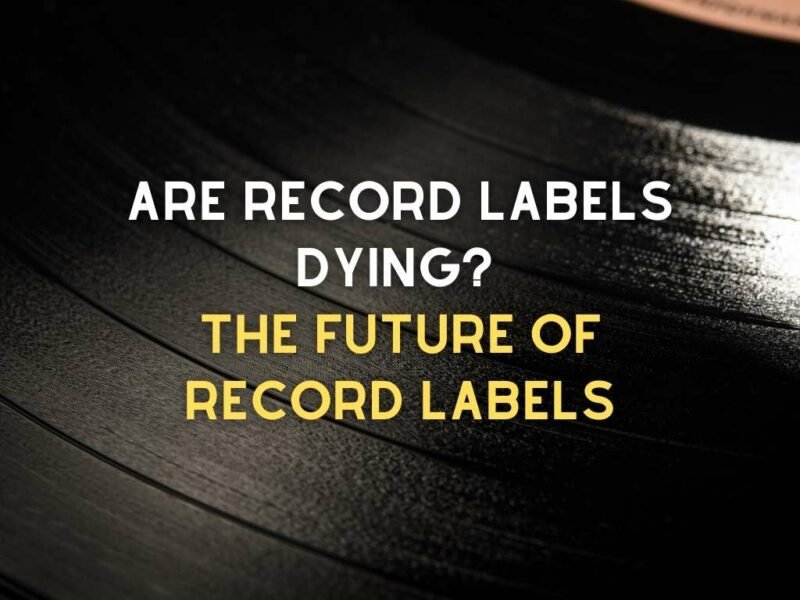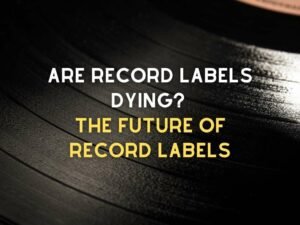 You Should Read This Next!
TLDR: AirBit has been a competitive marketplace for those just starting and those who already have an established brand. The biggest challenge is beating competitors in marketing while maintaining consistency in your output quality.
How Much Can I Make On Airbit?
Your sales figure can depend on many factors, such as your licensing price and the number of uploads you have under your name. The best thing about AirBit's pricing is that you can change your pricing. So if a track in your catalog is racking some momentum, you can increase the price a bit to maximize your profit.
Snagging up a partnership with an already established artist is the best way to make a consistent income on AirBit. A one-time hitmaker can pick up for the slack of other content if the popularity stays long.
According to Forbes, an average producer in AirBit makes at least $66 or a bit more. Widely-known producers such as Purps Beats, who already partnered with Juice Wrld, Lupe Fiasco, and Wiz Khalifa, have some mind-boggling earnings such as $12,000 in a single beat.
Another example is Tommaso and Alessandro Pinto, producers from Germany also known for being the DopeBoysMusic group. One of their most successful track is called "Purple Clouds," which racked up 1,000 leases equivalent to $15,000 when Forbes published their article.
Does AirBit Take A Percentage?
What sets AirBit apart from BeatStar is that they don't get any commission (even for the free plan), unlike BeatStars, which gets 30%. You will get the total price on your sales even if you don't opt for their paid plans.
The caveat on this is that you have to be really good at marketing yourself. Only those who can succeed in selling beats get the frontpage treatment, so the competition is tough. This method is unlike Traktrain, which uses a random algorithm to feature beats to give everyone a fair chance.
How To Sell Music On AirBit
You need to activate your creator account to get started on selling your beats. Select a plan that suits your preference and budget. Higher tiers will offer more features such as YouTube monetization and Google Analytics integration.
You Should Read This Next!
Basic (Free)
AirBit's basic plan has every essential feature that a beatmaker needs to get started, including the PayPal and Credit card support and the e-Signed contracts. This plan is good for the price but can be very restricting if you have more than ten songs that you want to feature in your store.
Gold ($8.33/month)
The middle-tier plan allows beatmakers to accept offers and add co-producer splits options to their payment system. They can also utilize promotional tools like discounts and coupons, scheduled releases, and YouTube monetization.
Platinum (16.66/month)
Platinum takes all of Gold's offerings and adds the infinity store and platinum rewards, which are great if you want to give a better buying experience to your fans. You can also create playlists, beat tapes, and albums to customize your catalog and bring focus to your most popular songs.
You can pay for the plans monthly or annually. The annual payment plan is recommended if you're planning to stay in beats selling or if you want to add more songs later on. All paid plans have a discount for a 1-year subscription.

How To Upload To AirBit
Once you set up your seller account, you can now access your Seller Dashboard by clicking on your profile logo. The link will take you to a place where you can get an insight into your sales and engagement across 30 days, 6-months, 12-months, and your all-time timeline.
Click the "Upload Media" button and upload your file on the prompt box below. You can drag your files or click on the box and select the files from your browser. AirBit supports mp3 and WAV format, and the higher quality your file is, the better the output would be for streaming.
Once the upload is done, you can add your song name, tempo, genre, and album cover art. These are the required information to add because it serves as the file's metadata. Select tags that will help the algorithm find your song. To attract potential buyers, some beatmakers add their artist inspiration or mood (Kanye-Style, Angry, etc.). Don't forget to set your prices.
Unscheduled beats will be available in the market immediately. So if you want to publish your work within a specific date, you should triple-check the scheduling option. This is what the Seller Dashboard would look like if it had a track for licensing. Don't forget to connect your PayPal account to receive payments.
Are There Resources Available For The Community?
Building your music career is not an easy feat, especially if you're a solo beatmaker who is just getting started and has no significant followings yet. Fortunately, there are helpful beginner's stuff in AirBit's "Creator Hub" section and their official YouTube account.
Premium resources are available via the Platinum Rewards (for Platinum Plan users only). Beatmakers under this plan can get a discount on sound packs and other resources.
FAQs
Where can I use the beats?
Licenses offered at AirBIt are primarily recording licenses, which means you can use the beats for your new songs and or videos.
How can I remove the voice tags?
You can remove the AirBit or artist voice tag by purchasing a client (unless a free download is available).
How much does a beat cost?
It can take up to $1 to unlimited potential since you can use your beats to get passive income from YouTube monetization and royalties.
What would I get after purchase?
The bare minimum product after purchasing a license is an MP3 file. Beatmakers can include a WAV file or Stem if they want (and increase the price for it as well).
Is AirBit free?
AirBit is a free service with a competent paid version. You can earn money without getting the paid plans, but you will miss out on premium features.