Making music, for most artists, is quite easy. What's hard is getting discovered by distributors. Before the rise of digital distribution, artists must first be signed by a distributor and wait for them to put their work on CDs so that they can be sold. With the advent of digital distribution, this process has drastically changed. And it is changing even more thanks to Spinnup.
Spinnup is a digital distribution service provider that allows unsigned artists to get their music out there. Using it makes it so much easier to reach their fans. Aside from serving as a distribution network, Spinnup also works as a discovery platform where artists can promote their work so that more people can hear and enjoy their music.
All you have to do is sign up with Spinnup, pay a small fee to upload your music and wait for music lovers to discover your work on stores such as Spotify and Apple Music. You retain all the rights to your content so all of its earnings will go to you.
What is Spinnup?
As mentioned, Spinnup is a unique digital distribution service. It is owned and operated by Universal Music Group which launched it back in 2013 in Sweden. It has since been launched in other countries such as Norway, Germany, Denmark, France, and the United Kingdom. Here are the key features of this service:
You Should Read This Next!
Distribution
If you don't know how to get your tracks on any digital retailer then Spinnup will be such a great help for you. You don't need to waste time uploading your work on different platforms because this engine will take care of all of that for you. You can even pre-schedule your releases in advance so you just need to upload once.  You can also withdraw releases as needed.
Promotion
When artists sign up with Spinnup, they are tasked to create profiles. Not only do the profiles contain the artist's details they can also help the creators highlight their uniqueness. Each of these profiles is showcased as a mini website for the artist, allowing people to get to know them better.
That is why it is important to spend some time creating the profile to make it truly represent what you are as an artist. You can put there what your music stands for and why people should listen to your tracks. It is a cool and unique way to promote the artists 
Tracking Data
Spinnup provides its artists with a tracking tool on the dashboard. What this tool does is it helps the artist get to know their fanbase. It gives them an idea of who is listening to their work and what things they enjoy. Plus, it integrates well with various social media platforms so an artist can easily see their content's engagement.
Besides social media stats, the Spinnup dashboard also shows sales, streaming, and download data. You can easily see if your tracks are doing well and plan your marketing strategies accordingly. For example, if you see that a certain track is doing well, then you can choose to play it during a show or promote it on your social media accounts.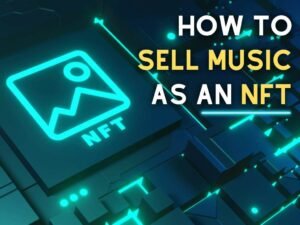 You Should Read This Next!
The information that you can get from the reports can even help you determine the direction of your projects. Should you produce more upbeat music or are your slow songs performing better than the rest of your tracks in the album? The data from Spinnup can help you choose the projects that will be a hit.
Music Industry Know-How
Spinnup's website offers videos, articles, and FAQs that can help budding artists as they grow in the industry. It contains everything you need to know to improve and succeed as an artist. If you want to know how to find a personal manager or what the latest trends are in music, just drop by the website's blog section.
Spinnup offers an aggregator service to unsigned artists and musicians so that they can distribute their content through online retailers like iTunes, Spotify, Apple Music, Rhapsody, Deezer, Napster, Tidal, Google Play, and Amazon Music. Unlike on other platforms, artists subscribed to Spinnup get to control their royalties and retain their rights to their outputs.
What makes Spinnup stand out is that it mainly caters to musicians that are not currently signed by any record labels. The great news is that the valuable opportunity provided by Spinnup has helped more than 60 artists get signed for record deals since its launch. Most of those artists were snapped by the Universal Music Group UMG.
In 2022, Spinnup launched a shift in the way artists release their works on the platform. Instead of the old do-it-yourself service where any musician can upload and sell their work, Spinup has changed into a curated discovery and distribution platform. This means artists must first pass its standards and get invited to be able to upload their work.
What does this mean for artists and music creators? The downside is that you must be recognized by a member of the Spinnup team or a UMG affiliate. The upside is that you get less competition and your works are highlighted better on the platform, enabling more people to hear your music.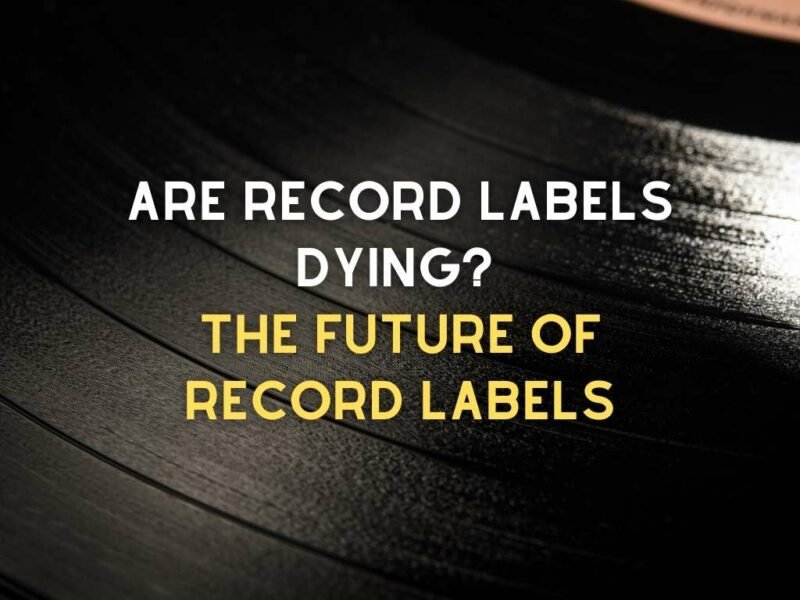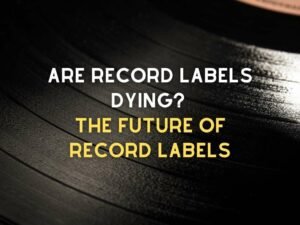 You Should Read This Next!
Who is Spinnup for?
Spinnup is for any unsigned artist who wants to release their music on multiple platforms but does not want to be bothered by the hassles of peddling their work to individual retailers. It is especially for music creators who wish to be noticed by UMG and hopefully get a record deal. This distribution service is for artists who want to reach fans effectively and conveniently.
What Are the Pros of Using Spinnup?
Thousands of musicians release their works every month and you are all vying for the attention of music lovers all over the world. As an artist, you want to make great music and continuously supply your fans with good things to listen to. You need to do this quickly and continuously so that you can build your momentum.
Spinnup can help you do that by allowing you to release your work quickly and hassle-free. With its various services, you get to build and promote yourself as an artist, market your music, and establish a solid fan base. And when people download and stream your music, you earn. Another advantage is that you can conveniently withdraw your earnings to your Paypal account.
The platform is quite easy to use so you don't have to study anything to be able to upload your tracks. Plus, managing your music is easier. Once your content gets uploaded, Spinnup distributes it to over forty major digital stores like iTunes, Spotify, Deezer, and Apple Music. So you can reach millions of music lovers.
Another advantage to using Spinnup is that you retain all rights to your tracks. You don't have to give it up to any entity just to get your music released. Besides the recognition, this means that you receive 100% of the royalties from your hard work.
Spinnup also provides statistics so you can understand your audience and make music based on that. The more people you entice to listen to and buy your work, the higher your earnings. Plus, the insight will help you plan for your future as an artist. All the benefits that come with a Spinnup subscription are geared to building up any musician's career.
You Should Read This Next!
What Are the Cons of Using Spinnup?
There are only a couple of drawbacks to using Spinnup. First, would be the lack of guarantee of being signed. Even if your work is hosted on various platforms, there is no guarantee that record labels and fans will notice you. To get a shot at getting signed, you must be selected and recommended by the Spinnup scouts.
Of course, this is the risk of being an artist. Unless you impress the agents, record labels may not give you the time of day. There is no foolproof way to get signed. The same is true for your work being streamed or bought. If you do not impress the listeners, even if your works are available everywhere, they will still go unnoticed.
Speaking of scouts, Spinnup artists get access to only three scouts a month. If you impress any of these scouts then you're one step close to getting the record deal of your dream. However, with that limited number of ears to impress, your chances are quite low. That's why you really need to make your output as impressive as possible.
How Much Does Spinnup Cost?
The fee for signing up and subscribing to Spinnup services is zero. You read that right. For all the artists, old and new, that have been invited to stay or sign up, all distribution services are free. So you don't have to pay to get your music uploaded onto the different retailers. What's more, the platform does not take a cut from your royalties. All rights and profit go to you.
Does Spinnup Copyright Your Music?
No, Spinnup doesn't copyright your music even if you distribute your work through it. All artists keep all the rights to their music.