One of the first big struggles any up-and-coming artist must face is the question of how to get their music out into the world. Do you stand on the corner with homemade CDs? Sell it to a big record label? Maybe you want to get it onto streaming services, but where do you even start with that?
These are all big questions. And for the most part, the answer is actually to find yourself a distributor.
What Is A Distributor?
That would of course lead us to the next question; what is a distributor? Well, that's easy. A distributor is an entity that handles the "the sharing or releasing of music to a collection of physical and online platforms and marketplaces." (Ditto Music)
Distributors both act as the bridge between artist and outlet and as the financial midpoint when dealing with things like royalties, something we will get into more in a little bit.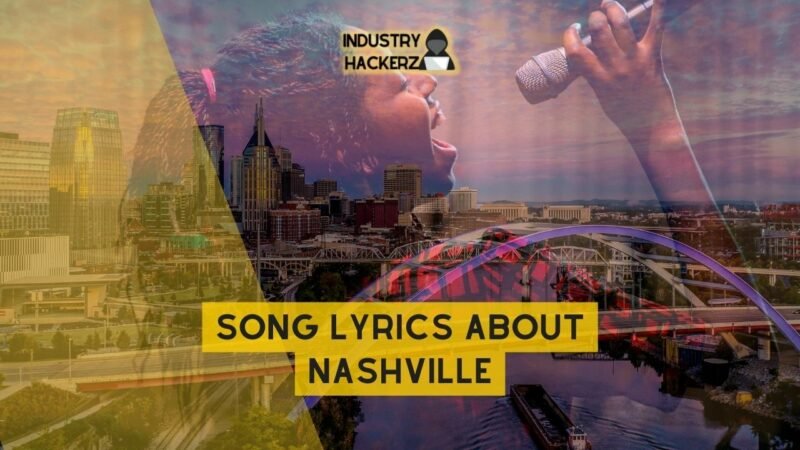 You Should Read This Next!
These companies can do this for both physical places, like record stores, and on the virtual landscape with platforms like Spotify and Apple Music. Most will pick one focus or the other. Ditto, today's highlighted entity, is one of the latter, focusing on digital media distribution. 
What Is Ditto Music Exactly?
To put it simply, Ditto Music is a digital music distribution company. Based in Liverpool in the United Kingdom (CB Insights), Ditto operates globally, providing artists of all shapes, sizes, styles and walks of life with the ability to easily share their music with the rest of the world via a massive collection of streaming platforms.
The list of platforms that Ditto distributes their artists' music to includes more than 140 different companies. This includes all of the major platforms such as Spotify, Apple Music, Deezer, Amazon Music, Tidal, Tik Tok, Instagram and so many more. (Ditto Music)
Along with simply sharing your music with these platforms Ditto provides several other services. They compile and pay out your royalties, without taking a cut of the profits, and they provide support to all new music releases.
Support from Ditto Music can look like any of the following things: promotional campaigns, playlisting, chart registrations, building pre-save links, offering advice and more. (Ditto Music) All of these forms of support are meant to help you grow as an artist and accumulate a greater number of streams, which in turn gets you even more in royalties. 
Who Is Ditto For And How Much Does It Cost?
Depending on what you are looking for, working with Ditto Music can cost anywhere from £19 to £300 per year (about $22-$350 in USD). Ditto offers different options for individual musicians all the way to massive record labels, allowing you to choose what works best for you. 
Artist Package
As a singular artist looking to distribute music, you would be looking at the Artist Package, a £19/$22 per year package that allows you to release an unlimited amount of music. The best part about this package is that Ditto allows you to try their program out for 30 days, free of charge. (Ditto Music)
Professional Package
If you are perhaps a manager with up to two artists on your roster, you might want to look into the Professional Package. At £29/$34 per year, this allows you to release an unlimited amount of music for two separate artists. While it does not come with the trial, it does save you £9/$10 and allows for compilation releases, or singular projects worked on by the two artists. (Ditto Music)
Label Package
The third option you have is the Label Package. This package allows you to group anywhere from 5 to 40 artists together under the same subscription. Depending on the number of artists you are looking to distribute, this package can cost anywhere from £69/$80 to £300/$350. (Ditto Music)
Like the Professional Package, this one allows you to release an unlimited amount of music for all of your artists and allows them to release compilation projects.
Additional Packages
If you are also looking to work with Ditto Music's Publishing Team, they provide a single publishing package for £39/$45 per year. With this package, Ditto will register your music to receive publishing royalties worldwide, allowing you to gain greater exposure, more money and get pitched for TV and film placements. (Ditto Music)
The company does take a 10% commission on publishing royalties, but your other royalties stay entirely your own. 
Pros And Cons Of Ditto Music 
Pros
Support
Royalties and Copyright
Cost
East to Use Platform
Cons
Poor Customer Service
Slow Releasing Process
So we have a lot of facts about Ditto Music, but what does that mean in the context of the rest of the music industry? There are a lot of different moving parts when you consider which company to work with when distributing and knowing the good and bad parts of each is incredibly important. 
Pros Of Ditto
All of the reading you just did might have gotten you really excited to start working with Ditto, or maybe you're still a little skeptical. Either way, let's lay out all of the things that make Ditto Music stand out from other digital distributors. 
The Support
Something that Ditto Music Provides to its clients is a wealth of support and aid while releasing new music. As has been said before, this can include helping you to promote your music through playlisting and pre-saving as well as a variety of other things.
Ditto also has a blog filled with advice, tips and tons of other information regarding a collection of topics. These topics range from promotion to songwriting to production and even live news about the music industry. They provide something for almost everyone in the music industry. (Ditto Music)
Finally, if you choose to utilize their publishing package then you get a full range of help with expanding to gain royalties on the worldwide utilization of your music. This includes getting your work into the conversation for TV, movies, video games and other forms of publicized media.
The Royalties And Copyrights
Ditto allows you to keep 100% of the royalties you make from your music. Most distributors take a cut of the profits, which is already a fraction of the purchase value. Being able to take the entirety of the royalties you earn can be an incredible benefit, especially as a small artist.
Another thing that Ditto lets you do is keep the rights of your music in its entirety. There is no need to worry about copyright issues or ownership concerns, because it will all be in your name. 
The Cost
Compared to other distributors, Ditto Music is one of the most affordable around. Companies with similar offerings, like LANDR can cost upwards of $150 a year, making the £19/$22 seem like a total breeze. (LANDR)
While Ditto doesn't offer the widest variety of additional tools, their system is straightforward and provides the direct information and support for artists, especially those who are just getting started, to begin collecting royalties on their music. 
An Easy To Use Platform
Along with being pleasantly straightforward, Ditto also has an incredibly easy to use interface. Their platform is set up to allow for artists to be able to simply add their music, fill in the blanks and be off on their way.
Because of this simple set up, they work great as a distributor for independent musicians and people who are just generally new to the distribution scene. 
Cons Of Ditto
There are a lot of really great things that can be associated with Ditto as a distribution company, but they certainly aren't perfect. Several unhappy reviews of the company show that there are issues that lie underneath it all. 
Poor Customer Service
One of the biggest concerns of Ditto users is the response time of their customer service team. While they do their best to provide a transparent and easy to use program, there is always the chance that something goes wrong.
Whether artists are looking to get answers to questions or fix issues that they have with the Ditto system, being able to contact the company is incredibly important.
As a paid service people expect that the customer service is able to respond in a reasonable amount of time. Reviews have shown that their responses can take upwards of a week, something people consider to be unacceptable when dealing with time sensitive matters such as music distribution. (Trust Pilot)
Slow Release Processing
Another issue brought up by Ditto users was one concerning the processing time of releases, as artists prepare to share their music with the world.
The issue with longer processing time is that it allows for less time to deal with possible issues that may arise, as well as less time for things like pre-save of the release. While not the end of the world, this can be a very stressful and upsetting part of the process with Ditto Music.
Lyrics
Please save some lyrics first.