You're probably thinking about getting your music out there as a musician. You've put in the talent and work, and now it's time to showcase it to the world. But where do you even begin?
Distrokid is an excellent choice for musicians looking to have their music in major stores and streaming services on a budget. You can use DistroKid to upload your music and metadata in any format to the major platforms, including Spotify.
This article intends to:
Briefly explain DistroKid's background
Explain what DistroKid does
Discuss the services it offers
Guide you on how to get your music on DistroKid
What is DistroKid?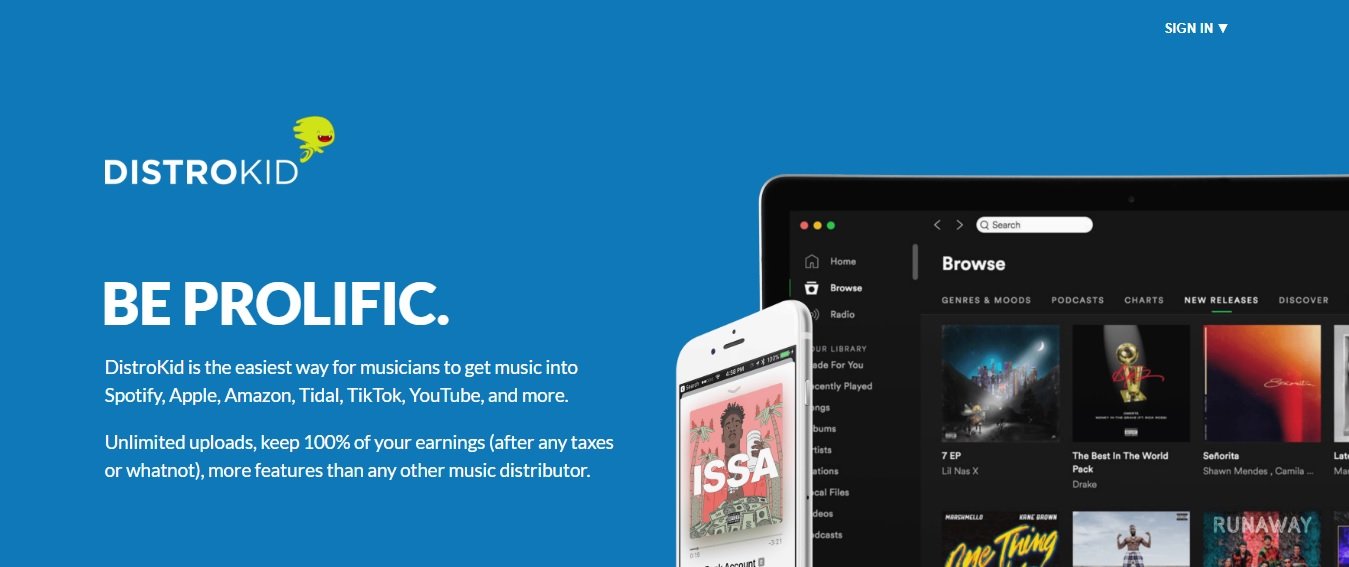 DistroKid is an online platform that offers music distribution services to musicians and others who own music rights. It provides an opportunity for independent artists and record labels to release unlimited music at an affordable price.
You Should Read This Next!
DistroKid was launched in 2013 by entrepreneur Philip Kaplan. Initially, the company was an extension of the musicians' social media network, Fandalism. Eventually, in 2015, DistroKid branched into an independent entity.
The company's idea was to create a platform that would allow artists to distribute their music digitally without setting up their servers.
Over the years, DistroKid has earned respect from many musicians and competitors alike for being one of the most affordable and efficient music distribution services in the market.
How DistroKid Works
DistroKid is one of the most popular platforms for musicians, and it's easy to see why it has been around for a long time and continues to provide great value for musicians.
For a fee, you can use the various services the platform offers.
Upload services
Uploading your music to all the major streaming platforms can be complicated. The different processes and procedures can be overwhelming.
Luckily, DistroKid makes this first step in releasing your music simple.
The platform allows musicians to upload their tracks easily. Once you're ready to get your music out into the world, you set up an account, send a digital file, and that's all.
Once you upload your music to the platform, it will undergo a review, and on approval, it will be ready for streaming services. The process can take a week or two.
Overview of approval Schedule:
| | |
| --- | --- |
| Streaming Service | Days |
| Spotify | 2-5 |
| Amazon | 1-2 |
| YouTube Music | 1-2 |
| Apple Music | 1-7 |
| Deezer | 1-2 |
| Tidal | 1-2 |
| Facebook/Instagram | 7-14 |
| Tik Tok | 7-21 |
---
Digital Music Distribution
To better understand the term distribution in the music industry, let's get its definition.
Distribution is getting your music onto streaming services or online stores like Spotify or Apple music.
Once you're a Distrokid member, your music will be available in online stores and streaming services.
---
Royalty Payments
In the music industry, there are a lot of companies that charge you a fee or commission on the money you make off your music.DistroKid is different. They don't take any percentage of your royalties when you earn money from your music.
All earnings sent directly to DistroKid are credited to your DistroKid account in full except for YouTube. DistroKid Charges 20% of YouTube money.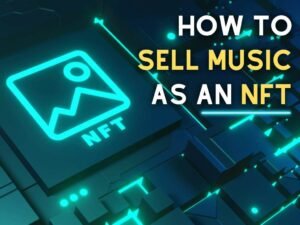 You Should Read This Next!
---
Other Services
In addition, DistroKid subscribers have access to the following services:
HyperFollow
Mini Videos
Promo Cards
DistroVid
Special Access features

Spotify for Artists Instant Access
Apple Music for Artists Instant Access
YouTube Official Artists Channel
Audiomack Connect
---
Who Uses DistroKid
DistroKid helps artists get their music into online stores worldwide. The platform caters to anyone who makes original music and wants to sell it, whether you're a solo artist, a band, DJ, a music producer, or a recording label.
The service is top-rated among young people and independent artists just getting started in the music business. It enables them to get their work into stores without worrying about the technicalities.
---
Platforms Where DistroKid Distributes To
Distrokid is constantly expanding and diversifying its distribution network to reach as many people as possible.
It will distribute your music to the world's biggest digital music stores and over 150 smaller platforms.
As a DistroKid member, your music will be streamed on several platforms, including:
Spotify
Apple Music
Amazon.com
Pandora
TikTok
Deezer
Boomplay
YouTube Music
Saavn
Anghami
Instagram and Facebook
Audiomack
iHeartRadio
NetEase
And much more!
---
Does DistroKid Copyright Your Music?
DistroKid only distributes your music to stores and streaming services. It does not copyright your music or register your song. You will still retain 100% ownership of all your projects. You can cease to be a member of Distrokid anytime you like. They also allow you to remove your songs on the platform when you want to.
How Much Does DistroKid Cost?
With the advent of streaming services, it has never been a better time to be a musician. But with so many different services and platforms, it can be overwhelming to figure out where to start and how much it will cost.
Read on to understand DistroKid's plans so you can find one that best fits your needs.
DistroKid offers three pricing packages based on the kind of services you need. These are:
Musician
Musician Plus
labels
1. Musician
This package goes for $19.99 a year but $18.59 for the first year. It allows only one band or artist to upload unlimitedly. It is a good plan if you are on a budget and can't afford the musician plus package. Also, this plan is for you if you are a laid-back musician and just want to release casually with no intention of making it a career. You'll, however, not be able to customize release dates, label name, pre-order date, or iTunes pricing.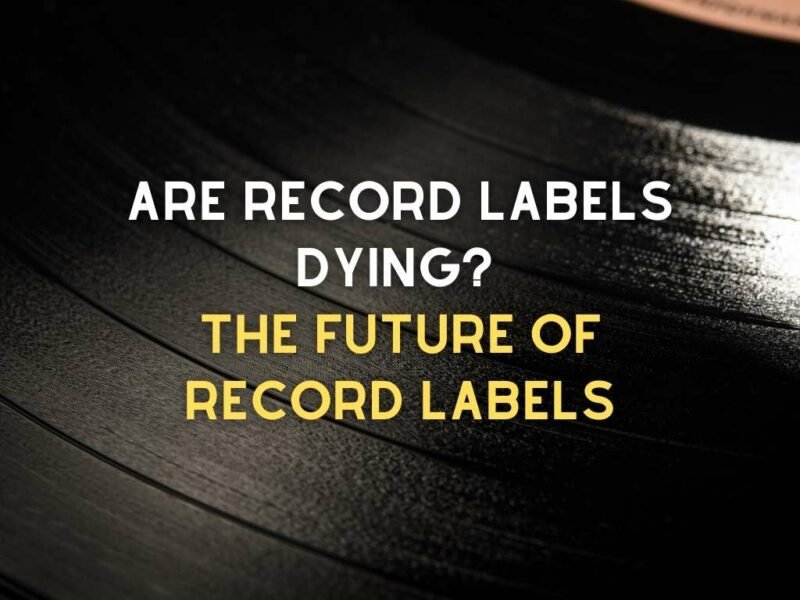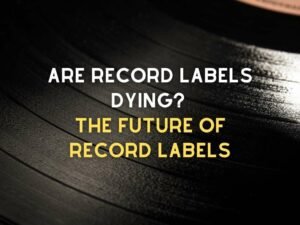 You Should Read This Next!
---
2. Musician Plus
Two artists or bands can subscribe to this tier. It only costs $39.98 a year. You'll,however, enjoy a 10% discount for the first year. With this plan, you can;
Access daily sales statistics
Customize the name of your label or even list your own artist/band name as the label name.
Personalize the release date so you can determine when your music is released.
Customize pre-order dates.
Customize iTunes pricing to sell your music at a price different from the one set by the store.
---
3. Label
This package is for recording labels and costs between $79.99 and $1199.99. The fee depends on the number of artists or bands releasing under the label. You can subscribe to this plan if you are a label or simply want to help others out by releasing songs for them. This plan offers similar extra benefits as the Music Plus plan.
Here's a breakdown of the tiers in the Label plan
| | | |
| --- | --- | --- |
| Tier | Annual Fee | No. of Artists/Bands |
| Label 5 | $79.99 | 5 |
| Label 10 | $139.99 | 10 |
| Label 20 | $239.99 | 20 |
| Label 50 | $599.99 | 50 |
| Label 100 | $1199.99 | 100 |
Besides the annual fees, DistroKid will not charge you extra unless you choose to apply any of their paid additional features.
Distrokid's Payment
One excellent thing about DistroKid is that it sends100% of the revenues received from the streaming platforms to your account. They compile the earning reports each month as soon as they acquire them, and make them accessible to you.
You'll receive your payout every month via any of these methods.
Direct deposit
eCheck
Paypal
Wire transfer
Keep in mind that you'll incur extra fees for withdrawing your earnings. These charges include taxes, transfer fees, bank fees, etc.
How to Use DistroKid
As mentioned before, DistroKid allows unlimited uploads with just an annual subscription.. But how do you upload a release with DistroKid to Spotify, iTunes, YouTube Music and more? It's actually pretty easy.
Step 1: Signing Up
You'll begin the process by signing up for an account. You'll then be prompted to choose among the three pricing plans.
Once you've made your choice, you'll then add a payment method and start uploading on your favorite platforms.
You Should Read This Next!
---
Step 2: Uploading Your Work
Upon adding a payment method, you'll hit "Join" and start the uploading process. DistroKid offers a variety of platforms for uploads which are already ticked by default. It is upon you to choose that which you prefer and untick the ones you don't.
You'll then select the number of songs you want to upload and indicate whether they have previously been distributed. If you hit yes, you'll enter the date when the song was originally released. After that, you'll enter the artist(s) or band name.
---
3. Uploading Your Album Cover Photo
You'll then select an image for your album cover from your computer files. You should have the image ready prior to uploading. Stick with the approved format of.jpg. DistroKid generally recommends 3000 by 3000 pixels but can accept an even better resolution. This article explains the requirements of suitable artwork.
Once you've uploaded your cover image, you'll then select the language used on the release, the primary genre and another genre that matches the release.
---
Step 4: Uploading the Track(#)
You'll indicate the song's details, that is, the title, featured artist(s), primary version information of the song, etc. you'll also state whether you're the song's writer, and if it has explicit lyrics. Afterwhich, you'll mark your preferred file format.
---
5. Adding the Optional Features
As mentioned earlier, this platform offers several extra features with your upload. These features are optional and paid. This is the stage where you'll select your preferred feature(s).
---
Step 6: Hit "Done"
Finally you'll check each of the statement boxes to indicate agreement and that It! After you've agreed to the terms of distribution, hit "Done".
Pros and Cons of DistroKid
Lastly, lets have a look at what's great and not so great about DistroKid.
Pros
You enjoy unlimited music uploads with just an annual subscription. This is unlike other distribution platforms that charge per song.
It distributes to multiple large streaming channels and over 150 other small retailers.
You earn 100% of the revenues.
Cloud backup.
Easy uploading process.
It has various modes of payment.
Their website is clean and easy to navigate, which is what you'll always look for in any service. And it's not just the website—the mobile app is just as easy to use.
Cons
Hidden fees through the Add-ons feature
It doesn't have a publishing admin
Unreliable help desk
They charge a Youtube Monetization annual subscription besides a commission.