As an independent musician, you're probably wondering where to start: How to go about publishing, marketing, and distributing your music content and getting paid in the process.
Does the music marketing and distribution process seem daunting to you?
For an unsigned artist, you are not only required to produce your best works of art but also have a strong marketing and distribution network to "make it" in the music industry.
As a digital marketing and distribution company, CD Baby tackles even the most intricate sections in music distribution to ensure independent artists receive great outreach and earn in the process.
This article intends to explore the ins and outs of CD Baby. Come along with me as I walk you through the different aspects of this company, including how it works, its costs, and how you can get on board.
But first, you'll need to understand what CD Baby is.
What is CD Baby?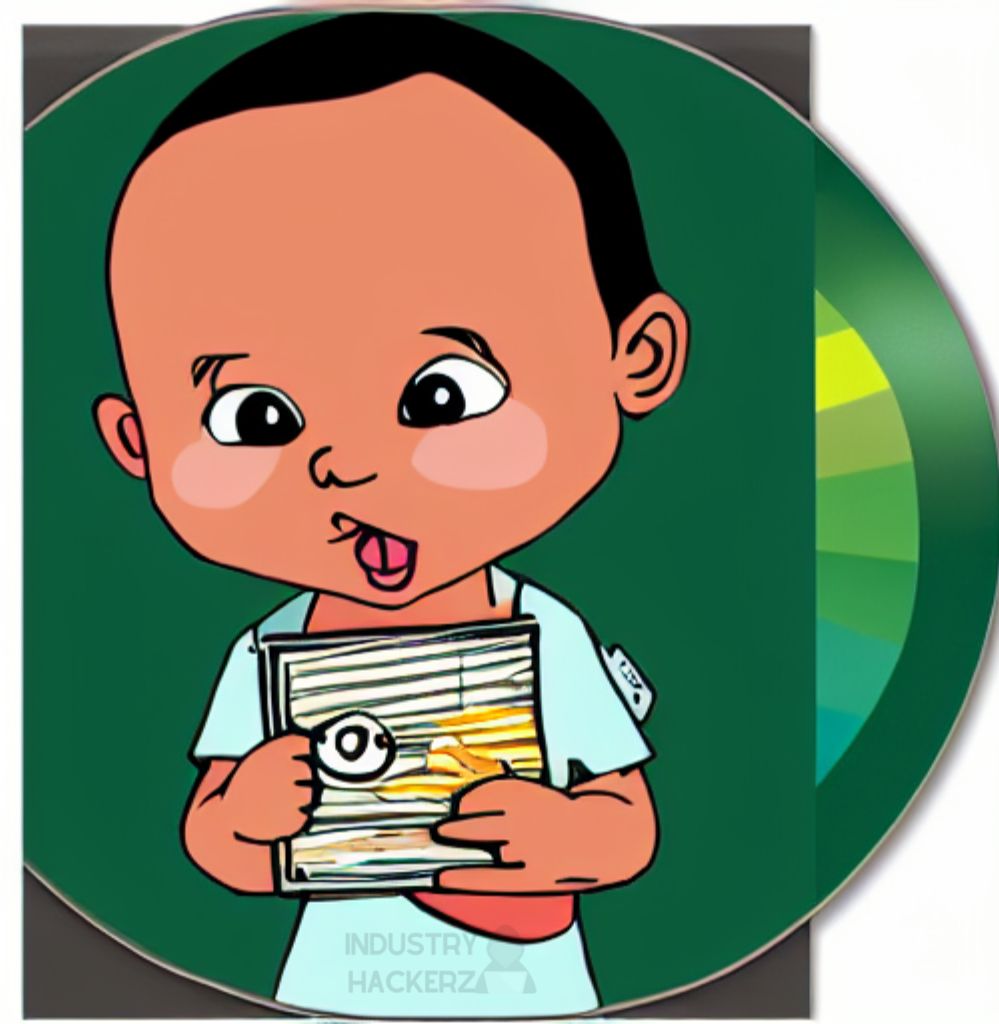 Established in March 1998, CD Baby is an online music franchise that offers digital and physical music distribution services, publishing administration, etc., to independent musicians either at a beginner or professional level. The company refers to itself as an ant-label since it only specializes in indie musicians.
You Should Read This Next!
The founder of CD Baby, Derek Sivers, initially created the website to sell his music. He then began selling his friends' CDs to the local market as a pastime through his website. The business has since grown to what it is today.
Traditionally artists required the help of record labels to publish and distribute music, which saw them earn more money but pocket less. Siver's model of dealing with music distribution from the artist to the market revolutionized this idea by abolishing the middle person (record labels).
Throughout the years, CD Baby has partnered with more than 150+ leading social and digital services providing a wider music distribution network.It also serves over half a million artists worldwide across various genres.
According to Google analytics, CD Baby has forged its brand name to become one of the leading music aggregators worldwide.
CD Baby Services
CD Baby offers a wide range of services to its artists. These services are:
Music Distribution
The company makes your songs available to prominent online stores and streaming platforms like Spotify, iTunes, Amazon Music, YouTube Music, Google Play, and 150 more. You can find the full list of these platforms here.
CD distribution is another service that puts Cd Baby on top. You can distribute your CDs to 15000 record stores globally via them. They also do disc manufacturing, making CD printing easier for the artists. They can even customize the packaging for you, among other options.
Besides CDs, they also do vinyl distribution courtesy of Alliance Entertainment and Super D. CD Baby partnered with Disc Makers, a company that presses pieces of vinyl.
---
Publishing Administration
CD Baby will collect, on your behalf, all royalties generated from publishing your songs. Publishing revenue collection is usually one element in the music industry that indie musicians find daunting.
You'll enjoy this service for free when you subscribe to their CD Baby Pro plan. But if you want this service with a standard plan, you'll have to pay an extra $20.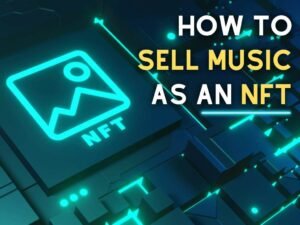 You Should Read This Next!
CD Baby takes a 15% cut of all the publishing royalties they collect for you.
---
Sync Licensing
This service is offered for free in both pricing packages. CD Baby will pitch your music to be featured in commercials, films, video games, TV shows, etc. It can be hard to promote your own music for placement, especially if you are new to the industry. CD Baby will, nevertheless, take that load off you.
One bad issue, though: They'll take a whopping 40% of your royalties as soon as you start earning. That's one huge sum of money!
---
YouTube Video Monetization

YouTube Monetization refers to revenue generation from ads put on the YouTube videos that use your music. CD Baby will use YouTube's Content ID System to place ads on any YouTube content that uses your music, earning you some cash.
This service is free on both plans, but CD Baby will take 30% of your total revenue.
Besides YouTube, they'll also ensure your work is monetized on Facebook and Instagram. CD Baby is one step ahead of its competitors as they work on YouTube Monetization only.
Other services offered include:
CD Baby Music Store: The company runs a digital music store where fans can purchase music directly from you. Here you'll get to earn 91% of the sales commissions.
Cover Song License: CD baby can also get you a license if you're looking to release a cover song. You'll only pay $14.99 for every song. CD Baby will then be responsible for the song owner's royalty payment.
Host Baby: This is a website hosting service provided by the company. You'll need a website to be an established musician, and CD Baby can host it for you.
Audio Mastering: CD Baby partnered with Sound Lab to assist those artists that need help in mastering their music.
DIY Musician Blog and Podcast: The company also has a blog and podcast that provides free learning resources to independent artists.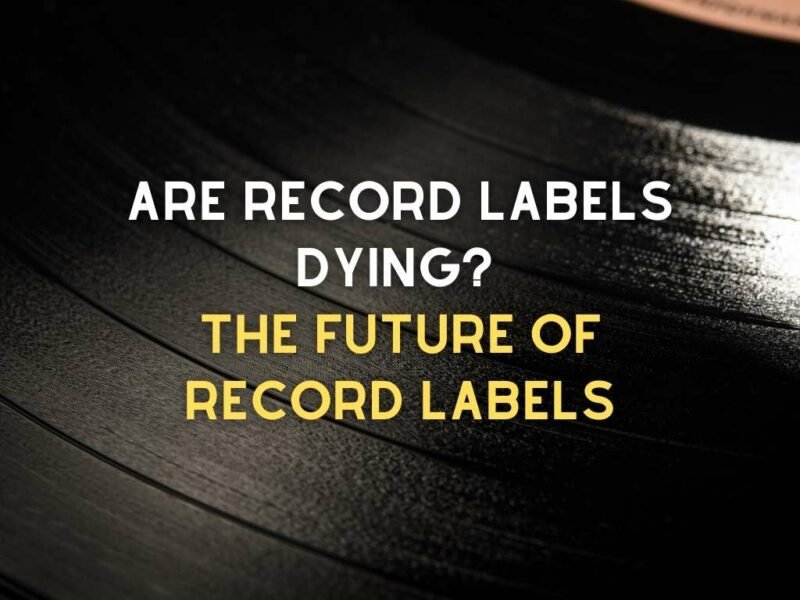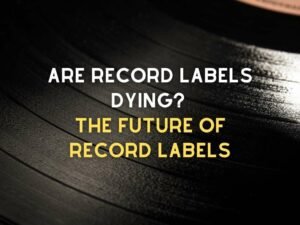 You Should Read This Next!
How Much Does CD Baby Cost?
Compared to traditional methods where artists had to part with huge amounts to produce and distribute their songs, CD Baby gives its artists the power to select the package they best feel suited for.
To begin, setting up a CD Baby account is totally free.
Secondly, CD Baby offers two packages; the CD Baby Standard and CD Baby Pro.
For a Standard package, you will pay $9.95 for a single song release and $29 for an album. On the other hand, the Pro package will see you part with $29.95 for a single and $69.95 for an album.
You'll pay a one-time fee for each release, unlike other distribution services that require you to pay a subscription. Also, CD Baby has no hidden fees whatsoever!
The standard plan will cater to digital distributions to the various platforms partnering with CD Baby. You'll also be able to undertake physical distribution using this plan, even though CD Baby will take a $4 commission.
The Pro Package pricing is quite higher since it contains more benefits than the latter. For instance, you'll have your music registered in more than 100 countries with a Pro package but not with a Standard.
| | Standard Package | Pro Package |
| --- | --- | --- |
| Single | $9.95 | $29.95 |
| Album | $29 | $69.95 |
You can get the full breakdown of each package and its benefits here.
You should also note that CD Baby defines an album as any release with more than one song. The album price, therefore, applies to double-sided singles and EPs.
How Does CD Baby Pay?
CD Baby compiles all revenue reports as soon as they are received from the streaming platforms and adds them to your account. When setting the account, you'll be required to set a threshold.
They'll then pay you when the money owed exceeds the set threshold.
Payment is done every Monday of the week. This frequency is another perk enjoyed by CD Baby artists, not found in any other distribution company. You will receive your commission in accordance with the service—for example, 91% of the distribution and 60% of sync licensing revenues.
All reports are made available for viewing.
You Should Read This Next!
How to Upload Music on CD Baby
Step 1: Account Creation
In order to get started with CD baby, you'll first need to create an account with them.
Here is how to do it:
Go to cdbaby.com and sign up for free.

Fill in your contact information.
Create your username and password.

Read the user agreement and accept it by checking the box.

Click save and continue.

You'll then be prompted to verify the email you've signed up with.
Once you've verified your email, you'll click the "Take me to my CD Baby account" tab to log in.
Proceed to the dashboard to finish your account setting. You'll provide your tax forms and choose your payment method.
You'll then proceed to the dashboard and click the albums and singles tab. You'll be redirected to the next interface.
Here you'll choose to either upload a single track or an album.
---
Step 2: Uploading Your First Track:
Now that you have already set up your CD Baby account, let's dive into your first music upload. If you want to release a single;
You'll click on the release single tab and add a new title and click on the single song tab again.
You'll then be given the default standard rate of $9.95 for a song release, select it and proceed to the next form. This next stage will require you to enter your basic information.
You'll provide a barcode (UPC). This is a unique identifier for your track for its digital and physical distribution, sound scan reporting and CD Baby's system. If you don't have one for your song, CD Baby will provide for a $5 fee for a single song and $20 for an album.
You'll proceed to fill in the song writer's details. Additionally, you'll select your song's genre, sub category, and style.
Since it's a digital distribution platform, the next thing you'll be required to provide is an ISRC code. This will be your unique digital distribution code different from the barcode (UPC). CD Baby provides it for free if you don't have one.
Select your digital options, these are:
-Download + Streaming services
-Downloads only
-Selecting a Do it all even Unpaid
You'll then select your partner artist IDS and enter the territory restrictions you'll want to impose on your song.
You'll then upload the artwork for your song in line with the stipulated guidelines.
Finally, upload your audio and continue to review your progress.
At this point you have the option to upgrade to a Pro Single rate of $29.95 and submit your upload for review.
Pros and Cons of CD Baby
pros
CD Baby has decades of experience; hence, the best option for independent artists.

Their website user interface is user-friendly, making music uploads easier and faster.

When you enroll in the CD Baby pro publishing, you get affiliated as a songwriter with performing rights organizations in the US and Canada.

It has partnered with 150+ digital platforms giving artists a wider audience. And with services like Show.co, artists tend to gain YouTube subscribers, Spotify followers, and even premiere YouTube videos.

CD Baby offers physical music distribution services besides digital. You can create CDs and Vinyl records with them, unlike other distribution services that are strictly digital.

It has no hidden charges.
---
Cons
It is quite expensive for artists that want to release music frequently since it charges per song release.

Releasing any more than one song will have you incur similar costs to that of an album.

It charges outrageously high commissions for sync licensing and Youtube monetization compared to its competitors. TuneCore, for instance, takes 20% only for each of these services. STEM, on the other hand, takes a 5% cut of YouTube monetization revenues.

The CD Baby system overrides the artists' liking of song titling. It automatically capitalizes the titles even when the owner doesn't want to.
Lyrics
Please save some lyrics first.