Does M Audio Work With Pro Tools?
The simple answer is yes. M-Audio interfaces can be used with Pro Tools M-Powered software to tap into powerful recording, editing, and mixing features.
By the way, this post will cover everything you need to know about compatibility between these two industry giants.
M-Audio Interfaces Compatible with Pro Tools M-Powered Software
M-Audio makes a wide range of interfaces compatible with Pro Tools M-Powered software. These include Audiophile, FireWire, Delta Series, Ozonic and various other interfaces. All things considered; this means that there's likely an M-Audio interface to suit your specific music production requirements.
Let's break down some of these series further for more detailed information.
Audiophile Series: Compatibility and Integration with Pro Tools
The Audiophile Series offers high-quality audio performance at affordable prices. These audio interfaces are compatible with Pro Tools software and include products like the Audiophile 192, Audiophile 2496, and Audiophile USB.
These devices offer easy integration into your existing studio setup through various connectivity options such as PCI cards, USB interfaces, or even analog connections depending on the model.
FireWire Series: Seamless Functionality with Pro Tools Systems
FireWire is another popular option for those looking for a high-speed data transfer connection in their studio equipment setup. In any case; the FireWire 1814 from M-Audio is an example of a compatible interface designed for seamless functionality with Pro Tools systems.
This high-performance device features a variety of I/O options, MIDI connectivity, and a built-in DSP mixer. The FireWire connection ensures low-latency performance, allowing you to focus on your music without worrying about the technical side of things.
You Should Read This Next!
Delta Series: High-Performance Audio Recording and Editing
The Delta Series from M-Audio is an excellent choice for producers and engineers looking for high-performance audio recording and editing capabilities. These interfaces are compatible with Pro Tools software and include devices like the Delta 1010, Delta 1010LT, Delta 44, and Delta 66.
These devices offer a range of professional features such as multiple inputs/outputs, digital I/O (ADAT or S/PDIF), word clock connectivity, and more — making them ideal for serious music production work.
Ozonic and Other Interfaces: Expanding Your Pro Tools Experience
M-Audio offers other interfaces designed to expand your Pro Tools experience. The Ozonic is one such example - this unique device combines an audio interface with MIDI control surface functionality to provide you with all the tools you need in a compact package.
Additionally, there are several other M-Audio interfaces available that offer compatibility with Pro Tools systems. It's worth exploring their full range if you're looking for specific features or capabilities to suit your workflow.
Popular M-Audio Audio Interfaces Supported by Pro Tools 10.0 Software
Audiophile 192
Audiophile 2496
Audiophile USB
Fast Track
Fast Track C400
Fast Track C600
Fast Track Pro
Fast Track Ultra
Fast Track Ultra 8R
Fast Track USB
FireWire 1814
Delta 1010
Delta 1010LT
Delta 44
Delta 66
These popular M-Audio interfaces are supported by Pro Tools systems running Pro Tools 10.0 software. This means you can rest assured that your chosen interface will work seamlessly with one of the most widely used DAWs in the industry.
The Discontinuation of Pro Tools|First M-Audio Edition and Alternatives
It's important to note that Avid has discontinued Pro Tools|First M-Audio Edition, along with its associated 20 Avid Effects and Virtual Instruments. However, don't fret; there's an alternative available for those looking for a free solution.
Pro Tools Intro: A Free Solution for All Users with M-Audio Support
Pro Tools Intro is now available as a free download for all users and expands the features initially provided in Pro Tools|First. This includes compatibility with M-Audio interfaces, allowing you to access powerful recording, editing, and mixing tools without breaking the bank.
Tips for Ensuring Smooth Integration of M-Audio Devices with Pro Tools
To ensure a smooth integration between your chosen M-Audio device and Pro Tools software, follow these tips: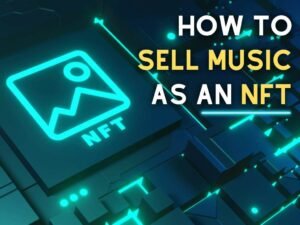 You Should Read This Next!
1. Be sure to check both online documentation and hardware compatibility lists provided by both Avid (Pro Tools) and M-Audio.
2. Update your drivers regularly to avoid any potential compatibility issues.
3. Carefully plan your studio setup to ensure efficient data transfer rates between devices.
4. Test each component individually before integrating it into your larger system to catch any issues early on.
Troubleshooting Common Issues Between M-Audio Hardware and Pro Tools Software
If you encounter any issues while using an M-Audio interface with Pro Tools, try the following troubleshooting steps:
1. Check that your hardware is connected correctly and securely.
2. Make sure your drivers are up to date, as outdated drivers can cause compatibility issues.
3. Disable any third-party plugins that may be causing conflicts or crashes within Pro Tools.
4. Reset your audio interface by unplugging it, waiting a few seconds, then plugging it back in.
In conclusion, M-Audio interfaces offer excellent compatibility with Pro Tools software and can help take your music production game to new heights. By selecting the right device for your needs and ensuring smooth integration, you'll be well on your way to creating professional-quality recordings and mixes in no time at all. Happy producing!
Lyrics
Please save some lyrics first.