Function: Designed to reduce vibrations and shaking that may affect sound quality.
Placement: Under each monitor speaker to isolate them from their surroundings.
Consensus: General agreement among audio professionals that monitor pads can improve sound quality.
Vibration reduction: Prevents unwanted resonances and distortions caused by environmental vibrations.
Effectiveness varies: Depends on specific usage and environment; may not make a significant difference if monitors are already on a stable surface.
Potential drawbacks: Can raise the height of monitors, which may not be desirable for ergonomic reasons.
IH Recommended Studio Monitor Isolation Pads
To be honest, the world of music production can be a confusing maze of gear, techniques, and ever-evolving technologies.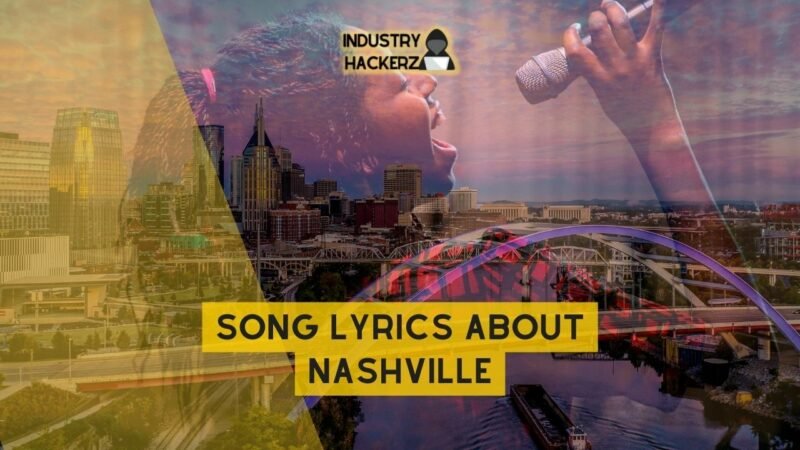 You Should Read This Next!
One piece of equipment that often stirs up debate among audio professionals is monitor isolation pads.
Do they work? Are they worth investing in?
In this detailed blog post, we'll examine the core purpose of these unique accessories, their various features and aspects, as well as their overall effectiveness when it comes to enhancing sound quality.
But first things first: what exactly are monitor isolation pads?
The Science Behind Vibration Reduction
Monitor isolation pads (or monitor pads) are nifty little tools designed to reduce vibrations and shaking that may negatively impact the sound quality emanating from your monitor speaker system.
These small yet essential devices are placed under each monitor to isolate them from their surroundings.
At their core, monitor pads work by isolating the monitors from any vibrations or movements originating from your desk or surrounding environment.
This isolation helps to minimize unwanted resonances and distortions that may hinder an accurate listening experience.
Materials and Construction of Monitor Pads
In general, most monitor isolation pads are made from high-density foam or rubber materials specifically engineered for vibration absorption.
These materials help reduce energy transfer between your studio monitors and their resting surface (such as a desk or speaker stand).
Some brands even offer adjustable pads that allow users to alter the angle at which their monitors sit for an optimized listening position.
Placement and Positioning of Monitors for Optimal Sound Quality
To achieve optimal sound quality in your studio setup, it's crucial to pay attention not only to the type of monitor pads you use but also how you position your monitors overall.
The placement should ensure minimal reflections off walls or other surfaces while maintaining an accurate stereo image.
Always remember to position your monitors at ear-level, with the tweeters facing toward your listening position. This practice ensures that you're hearing the most accurate representation of the audio you're working with.
Comparing Different Brands and Types of Monitor Isolation Pads
Just as there are various monitor models available on the market, so too are there different brands and types of monitor isolation pads.
Some well-known brands include Auralex, IsoAcoustics, and Primacoustic. Each company offers a unique approach to monitor isolation, ranging from high-density foam solutions to complex decoupling systems.
When selecting the right set of pads for your studio, it's essential to consider factors such as weight capacity, height increase (if any), versatility in terms of adjustability options, overall durability and quality of materials used.
Are Foam Monitor Isolation Pads Enough?
Foam-based monitor isolation pads remain a popular choice among audio professionals due to their affordability and ease-of-use.
However, some critics argue that foam may not be sufficient in providing optimal isolation from vibrations.
Alternatives like rubberized or metal decoupling systems may offer more effective vibration reduction since they address both high- and low-frequency vibrations simultaneously.
In any case, it's essential to evaluate your studio's specific needs when determining which pad type is best for you.
Investing in High-Quality Stands and Mounts for Monitors
While monitor isolation pads can play a vital role in reducing unwanted vibrations within your studio setup, they shouldn't serve as a standalone solution.
Pairing your pads with high-quality stands or mounts that provide further stability and decoupling will go a long way toward ensuring accurate sound reproduction.
Creating the Ideal Studio Environment for Monitoring Accuracy
It's no secret that achieving an accurate monitoring environment involves more than just using quality gear like monitor isolation pads.
Your studio's overall acoustics plays a crucial role in the sound quality you perceive. Carefully consider factors such as room dimensions, wall treatments, and speaker placement to create a space that promotes accurate monitoring and listening.
Acoustic Treatment: A Complementary Solution to Monitor Isolation Pads
As we mentioned earlier, treating your studio space with proper acoustic treatment is vital for achieving optimal sound quality.
Bass traps, acoustic panels, and diffusers can help reduce standing waves, echoes, and other problematic room characteristics that negatively impact your perception of audio.
When used in conjunction with monitor isolation pads, acoustic treatment will further enhance the overall effectiveness of your studio setup.
The Importance of Proper Speaker Calibration in Conjunction with Monitor Pads
All the monitor isolation pads in the world won't make a significant difference if your speakers aren't calibrated correctly.
Proper calibration involves matching the output levels between speakers to ensure a balanced stereo image and accurate frequency response within your listening position.
So make sure to calibrate your speakers alongside using high-quality monitor pads so you'll be well on your way to achieving a truly accurate monitoring environment.
Subwoofer Settings and How They Impact the Need for Isolation
Using a subwoofer can affect how much isolation is necessary for your monitoring setup. Typically, subwoofers generate low-frequency vibration energy that may cause unwanted resonances within the room or surrounding structures.
In such cases, isolation solutions such as decoupling platforms can be incredibly useful in managing these vibrations effectively.
Common Misconceptions About Monitor Isolation Pads
One common misconception about monitor isolation pads is that they're merely glorified foam wedges used to angle monitors upward toward listeners' ears.
While it's true that some foam-based pad designs serve this purpose solely; others focus primarily on vibration reduction and decoupling. So, it's essential to be mindful of the type of pad you choose for your setup.
Alternative DIY Solutions to Reduce Unwanted Vibrations
If you're on a tight budget or prefer a more hands-on approach, there are several DIY solutions you can consider to reduce unwanted vibrations.
Using items like dense rubber pucks, cork sheets, or even tennis balls cut in half can serve as cost-effective alternatives to commercial monitor isolation pads.
Addressing Height Increase Concerns When Using Monitor Pads
Some users may worry that using monitor isolation pads will raise their speakers too high, potentially impacting the overall ergonomics of their setup.
To circumvent this issue, it's crucial to select pads that are slim enough not to cause significant height increases or adjustable models that allow for precise angling and positioning.
Adjusting Listening Position and Angle After Installing Monitor Pads

Introducing monitor isolation pads into your setup may require slight adjustments in terms of listening position and speaker angle.
Always ensure that your monitors remain at ear-level, facing towards your listening position so that you experience the most accurate representation of your audio content.
How to Choose the Right Set of Monitor Isolation Pads for Your Studio
In summary, monitor isolation pads can undoubtedly make an impact on sound quality within a music studio by reducing vibrations and shaking.
The effectiveness may vary depending on factors such as specific usage environment and personal preferences.
When selecting the right type of pad for your space, consider factors such as:
material construction
weight capacity
height increase concerns (if any)
adjustability options (if needed)
price-point limitations (if applicable)
compatibility with other studio gear such as stands or mounts
Remember that proper speaker calibration alongside acoustic treatment is equally essential in achieving optimal sound quality within a studio environment.
So, do monitor isolation pads work?
They can!
But it's up to you to make an informed decision about which type suits your needs best and how to implement them effectively within your unique studio space.
One last thing... If you are looking to upgrade you studio monitors, you might want to try out either the HS5 or HS8

Yamaha HS5 Studio Monitor
The Yamaha HS5 is a 5-inch powered studio monitor that delivers accurate and clear sound, making it a popular choice for recording studios worldwide.
Yamaha HS8 Studio Monitor
The Yamaha HS8 Studio Monitor is a popular choice for music producers and audio engineers. It is an 8-inch powered studio monitor speaker available in black or white.
About Author
Lyrics
Please save some lyrics first.