TL;DR: Isolation Pads for Studio Monitors
Purpose: Separate studio monitors from surface, reduce vibrations affecting audio quality.
Recommendation: Many professionals suggest using them for improved accuracy and reduced resonance.
Benefits: More accurate listening environment, reduced unwanted vibrations and reverberations, decreased bass buildup, enhanced clarity and sound detail.
Materials: Foam, rubber, cork - vary in price and quality.
Necessity: Not absolutely required but can greatly improve audio accuracy and quality.
Suggestion: Invest in high-quality isolation pads for best results.
IH Recommended Studio Monitor Isolation Pads
Understanding the Purpose of Isolation Pads
If you're a music producer, you know that details make all the difference when crafting the perfect mix.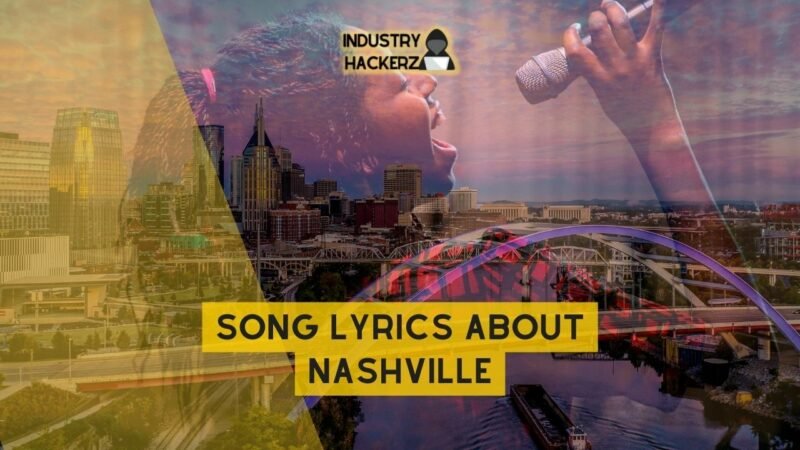 You Should Read This Next!
To be honest, one seemingly small aspect that can truly impact your audio quality is the use of isolation pads for studio monitors. But do I need isolation pads for studio monitors?
Let's delve deeper into this intriguing question.
Isolation pads are designed to separate studio monitors from the surface they're placed on, reducing vibrations that may affect audio quality. They might not be absolutely necessary, but many professionals recommend using them to improve accuracy and reduce resonance.
Now that we've established their purpose, let's explore different types of studio monitors and their compatibility with isolation pads.
Types of Studio Monitors and Their Compatibility with Isolation Pads
In any case, there are several types of studio monitors available on the market: near-field, mid-field, and far-field. Each has its own set of characteristics and suitability for specific situations.
Near-field monitors are typically placed close to the listener (about 3-5 feet away) and are ideal for small or untreated rooms.
Mid-field monitors have a larger sweet spot and need more space between them and the listener (about 5-10 feet).
Far-field monitors are used in large studios where they need to be placed farther away from listeners (10 feet+).
Regardless of what type you choose, it's important to understand that each monitor can benefit from using isolation pads.
The reason is simple: isolating your speakers from their supporting surfaces reduces vibrations and reverberation – leading to a cleaner sound overall.
Different Materials Used in Isolation Pads: Foam, Rubber, and Cork
Isolation pads come in various materials like foam, rubber, or cork – each offering unique advantages:
Foam: The most common material for isolation pads, foam is lightweight and easy to work with. It does an excellent job of reducing vibrations but may compress over time.
Rubber: Rubber pads are denser than foam and provide excellent isolation while being highly durable. They're perfect for heavier speakers that need strong support.
Cork: Cork is an eco-friendly option offering good vibration reduction properties. However, it might not be the best choice for very heavy monitors, as the material can compress under extreme weight.
When selecting isolation pad materials, consider factors such as monitor weight, durability needs, and budget constraints.
How to Choose the Right Isolation Pads for Your Studio Monitors
Personally, when choosing isolation pads, I consider three main factors:
Monitor size and weight: Pick a pad that matches your monitors' dimensions and can support their weight without compressing or losing effectiveness over time.
Material composition: As mentioned earlier, various materials have different advantages. Choose the one that suits your studio setup and preferences best.
Budget: Isolation pads can vary in price from affordable foam options to high-quality rubber ones. Determine your spending limit before making a purchase decision.
Setting Up Your Studio Monitors with Isolation Pads: Tips and Best Practices
When setting up studio monitors with isolation pads:
Create a solid foundation: Place the pads in a stable position on your desk or speaker stands to ensure they won't shift during use.
Orient the monitor correctly: Some isolation pads are designed to angle your monitor slightly upward or downward. Set them up so that the monitor's tweeters are at ear level or angled directly toward your ears.
Space the speakers evenly: Balance is crucial in a studio environment. Make sure your speakers are evenly spaced apart and equidistant from your listening position to create a balanced stereo image.
The Impact of Isolation Pads on Bass Buildup and Sound Clarity
Isolation pads have a significant impact on bass buildup and sound clarity. By reducing vibrations, these handy tools can reduce bass buildup that results from sound waves reflecting off surfaces like walls, floors, and ceilings – leading to a cleaner low-frequency response.
In addition, decreased vibrations mean increased clarity and detail in the sound overall, giving you an accurate listening environment for better mix decisions.
Investing in High-Quality Isolation Pads: Recommended Brands and Models
When it comes to investing in isolation pads, some recommended brands and models include:
Auralex MoPADs: Widely popular foam-based pads that can support various monitor sizes at an affordable price point.
ISOAcoustics ISO Series: Known for their patented "floating" design, which isolates monitors more effectively than traditional foam or rubber pads.
Zaor Miza D-Stand: A combination of foam and rubber materials with adjustable height options for optimal monitor placement.
Remember that investing in quality isolation pads ensures better results. So choose wisely!
The Benefits of Using Isolation Pads for Different Types of Audio Production
Isolation pads are useful across various audio production scenarios:
Music production: An accurate listening environment is crucial when creating or mixing music. Isolation pads provide increased audio detail and clarity for better mix decisions.
Podcasting: For podcasters, reduced vibrations and resonances can lead to clearer voice recordings and a more professional sound.
Video editing: Video editors need to pay close attention to audio details, such as dialogue clarity and sound effect accuracy. Isolation pads help provide a clean and precise listening environment for these tasks.
Reducing Unwanted Vibrations and Reverberations with Isolation Pad Technology
Isolation pad technology works by dampening unwanted vibrations and resonances that occur between your studio monitors and their supporting surfaces.
This results in a cleaner, more accurate listening environment – allowing you to focus on the finer details of your audio production work.
Do-It-Yourself Alternatives to Purchasing Commercially Available Isolation Pads
Maybe you're on a budget or like tackling DIY projects. In that case, some potential homemade alternatives to commercial isolation pads include:
Cutting pieces of thick foam or rubber mats: This option could provide similar damping properties as commercial pads but might not have the same level of effectiveness or durability.
Using yoga blocks or other dense foam products: These can be repurposed as makeshift monitor pads but might not offer the same level of isolation as specifically designed products.
Making your own sand-filled platform: Filling small containers with sand can help isolate monitors by dampening vibrations.
Remember that while DIY solutions might save you money upfront, they may not deliver the same performance benefits as commercially designed products.
Comparing the Cost and Value of Various Studio Monitor Setup Options
Ultimately, investing in isolation pads comes down to cost versus value.
While you may save some money by skipping them or opting for a DIY solution, remember that spending a little extra on high-quality isolation pads can provide better audio quality and increased accuracy in your studio – ultimately leading to better-sounding productions.
So, do I need isolation pads for studio monitors? The answer is not an absolute "yes," but considering the numerous benefits they provide, you might find it's worth the investment.
One last thing... If you are looking to upgrade you studio monitors, you might want to try out either the HS5 or HS8

Yamaha HS5 Studio Monitor
The Yamaha HS5 is a 5-inch powered studio monitor that delivers accurate and clear sound, making it a popular choice for recording studios worldwide.
Yamaha HS8 Studio Monitor
The Yamaha HS8 Studio Monitor is a popular choice for music producers and audio engineers. It is an 8-inch powered studio monitor speaker available in black or white.
About Author
Lyrics
Please save some lyrics first.