Are you an upcoming DJ looking to make a bold entry in this industry? Or maybe you have been in the market for some time and want to reinvent your DJ business to serve the big clients in your area. Your experience level aside, you will need to employ various advertising and marketing strategies to excel in this industry.
Djing has become a popular business given today's increasing need for event entertainment. DJ services are no longer limited to nightclubs and weddings like in the previous decades but are now a common feature in the corporate sector.
According to Forbes, DJs have become the gatekeepers of the current experience economy and are unignorable as they provide entertainment and greatly impact consumer sales in the corporate sector.
With this in mind, it goes without saying that as a seasoned DJ or newbie, you must work on your brand to get the big clients calling for your services.
Not sure where to start? We have created this DJ advertising & marketing- 10 best ways to promote your services guide to lead you on.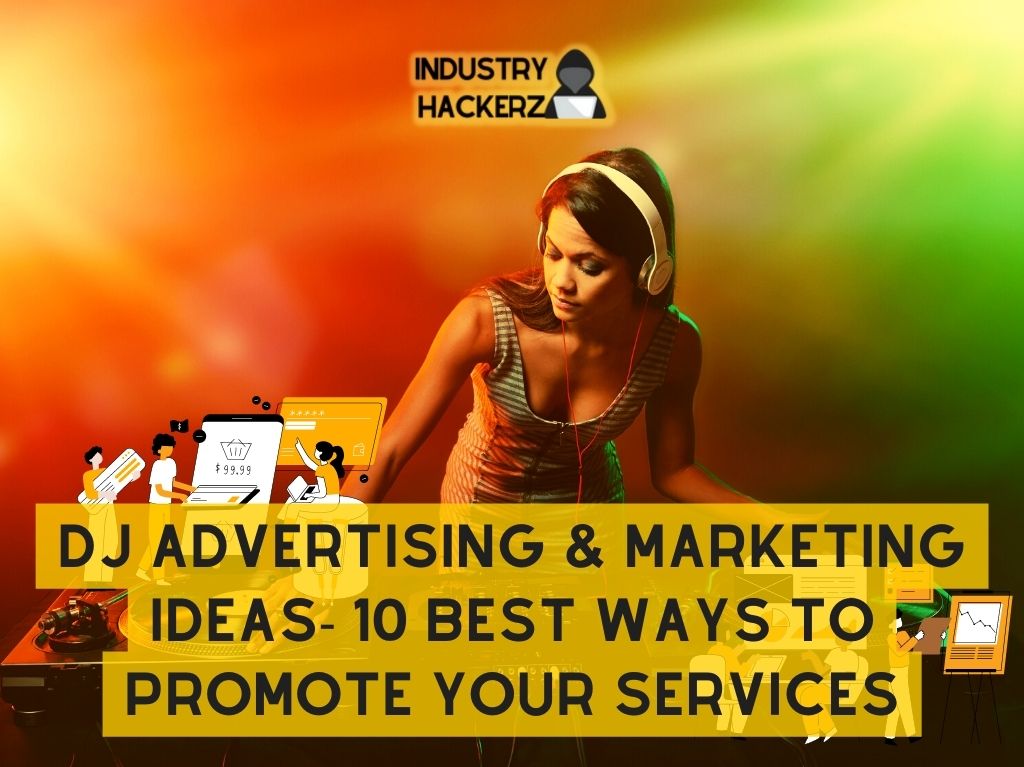 We will cover how to:
Establish your brand
Get a relatable stage name and logo
Go digital
Share interactive content
Create and share unique playlists 
Incorporate traditional marketing strategies
Collaborate with other DJs or influencers
Network within your target market
Offer free introductory gigs
Request your existing clients for referrals 
Why Are Advertising and Marketing Important for DJs?
You can use your DJ skills as a hobby for self-enjoyment or business. DJing as a business means you avail your skills as a service to others for a fee. Here are some reasons why you need to advertise and market your DJ business:
You Should Read This Next!
1. Helps To Bring In More Clients 
You can invest in advertising and marketing to help launch your business ideas from imagination to reality. When you set up a DJ business and advertise it to others, you increase your chances of getting new clients.
Advertising and marketing your DJ business lets prospective clients know you are confident about your craft. Advertising your business also makes it easy for clients to reach you when you avail your contact details.
2. Helps Bring Revenue To Your Business
The more bookings you get, the more income you generate for your business. Advertising and marketing your DJ business helps to expose you to paying opportunities like weddings, corporate events, and nightclubs.
You can get regular bookings on your calendar depending on how you market and advertise your brand. Important to note is that the money you make in a booking depends on the type of event.
You can consider diversifying your offering to include services for different audiences to leverage the revenue for your DJ business.
3. It Helps You Get Referral Business
When you advertise and market your business, you get people to think and speak about your services. While not everyone in your audience will be your client, they may know others in their circles needing your DJ service and refer them to you. You may also get clients who refer you to other events or companies simply because they liked your performance in their functions.
4. It Helps You Network
Advertising and marketing help pull like-minded people to your corner, opening you up to knowledge and skill-sharing opportunities that benefit your business in the long run.
You get to interact with other DJs, musicians, music promoters, event organizers, and other stakeholders in the entertainment industry whose connections and input can benefit your DJ business.
5. It Helps You Build A Bigger Social Following
Social media following has become a currency in the modern world as it can open many doors of opportunity for new and seasoned DJs. Advertising and marketing your brand and skills can help you increase your social media following, which you can leverage for business in and outside DJ services.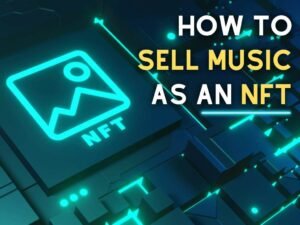 You Should Read This Next!
What Are The Common Mistakes Djs Make When Promoting Their Services?
Some of the common mistakes that DJs, new or seasoned, make when promoting their services include:
1. Going Into Business Without A Plan or Strategy
Most DJs underestimate the importance of making an advertising and marketing plan for their business. A business marketing plan articulates what your DJ business requires in finance and human resources to get off the ground.
Without a strategic plan on how to finance and conduct your business, you risk losing your clients and opportunities and, eventually, your business.
You can create a marketing plan detailing your DJ business's requirements and how you can achieve them. This plan can include your target market needs, how you intend to deliver, and your business's equipment, time, and staffing allocations.
2. Not Defining Their Target Market.
Like in any other business, you need to know your target market and understand their specific needs. When you know your target market well, you can tailor your services to meet your audience's needs.
3. Not Diversifying Their Services
It would be best if you kept an eye open for new opportunities in the entertainment industry for your business to thrive. Sometimes you will need to review and expand your service offering to remain relevant in the DJ industry.
Diversifying your services could mean rebranding yourself or upgrading your service offering to include emceeing crowd-hyping or other roles relevant to the entertainment industry. You could also consider hiring your DJ equipment or tutoring upcoming DJs to diversify your services.
4. Over-Dependence on One Promotion Method
While most advertising and marketing methods offer good returns, you need to broaden your strategies to market your DJ business effectively. One method limits your marketing to only one or a few demographics, reducing your chances of growing your client base, thus, stagnating your business.
5. Not Following up With Leads
Your leads are your customers in waiting. When you follow up with them after your first contact, you stand a chance to convince them to hire your DJ services. Always note down their contact information and reach out to them through a phone call, email, or any other convenient channel.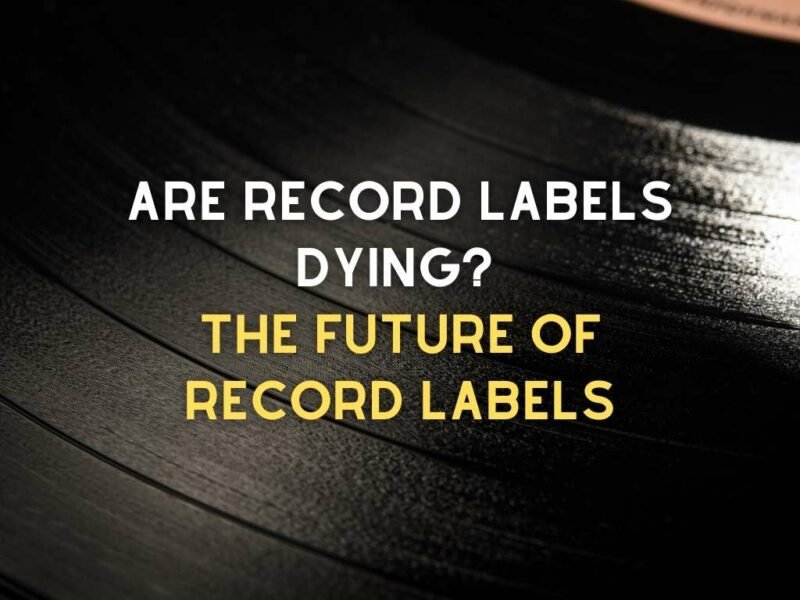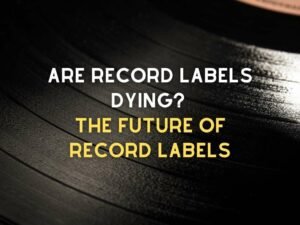 You Should Read This Next!
Remember not to confuse following up with your leads with spamming, conniving, or forcing them to give you business, as this could lead to a bad reputation for your brand and eventual loss of business.
DJ Marketing Strategies to Promote Your DJ Services
Now that you know the importance of DJ advertising and marketing and how not to do it, here are the best ways to promote your services.
1. Establish Your Brand
Establishing your brand is the first and most important DJ marketing strategy. Your brand sets the tone for your DJ career and describes your offering to prospective clients. For your brand to stand out from your competition, you will need to make the following considerations from the get-go:
Your music preferences/strengths: Most DJs are known for playing music relatable to certain aspects of their personal lives. For example, you may find DJs who specialize in reggae or rock music mixes because they were born in that culture or aspire to be part of it.

Others find specific rhythms easier to work with than others. So, consider what music niche works best for you and build your brand around it.


Your target market: Different audiences work for different DJ personalities. You can choose a specific audience type or structure your services to work for any audience as an entertainer.

Your target audience/s informs your marketing strategies and your DJ business as a whole. You can build your brand around the entertainment needs of your target market.

Your competition: Consider what other DJs in your area have to offer when creating your brand. What are their successes or failures? What unique skills or price packages can you bring into the market?
2. Get A Relatable Stage Name, Logo, And Licenses For Your DJ Business
Your stage name is your identification badge in the DJ industry; as such, it should reflect who you are as a professional. Some DJs identify themselves by their birth names, while others may coin their stage names to make them relatable to their brand and target audiences. Whatever name you choose, ensure it's unique only to you and your service.
You Should Read This Next!
Create the best logo ideas for your DJ business. A logo helps to identify you as a professional in the corporate market. You will use this logo on your website, business cards, invoices, promotional posters, and other documentation. Get a professional to create a unique and interactive logo that is unique to your brand.
Ensure to get the requisite licenses for DJs in your state. These licenses allow you to use other people's music as your tool of the trade. Some clients may also require you to produce a license to show your credibility and professionalism as a DJ.
3. Go Digital
Like all businesses, you will also need to keep your brand visible online. The best way to do so is to have a website or blog and use social media.
Start A DJ Blog
Your DJ business will benefit from having a website where prospective clients can learn more about you and your services. A website allows you to exhibit every aspect of your business online.
Create an interactive and user-friendly website to improve your clients' browsing experience, so they can stick around to get your contacts.
Leverage Social Media Marketing
Social media is the new marketplace for every business today and applies to DJ businesses. Your potential clients and fan base are on social media, making it easy and almost free for you to reach them with information about your services.
You can open accounts on social platforms like Facebook, TikTok, Instagram, and YouTube, where you can share your music mixes and advertise your services to prospective audiences.
Social media posts let you interact with your audiences at a personable level. Here, prospective clients can communicate with you freely while analyzing your services through your posted content.
Social media is also a good hunting ground for information on trending topics, upcoming events, and other information that might be useful in your marketing and advertising goals. You can use social media to showcase your DJ skills through images, videos, or playlists.
Feel free to take pictures and videos of yourself spinning on your decks and share them to let your audience in on your DJing prowess.
You can also use social media to get client referrals from your existing audiences. You can reach out to your followers and request them to refer you to their friends, families, or colleagues in a bid to secure a booking at events they post about on their accounts.
You may also use social media to network with other DJs and service providers in the entertainment industry as you build your brand and reputation.
4. Share Interactive Content
Entertainment is about keeping your audience interested in buying your product or service. As a DJ, you must develop creative ways of building and keeping an audience buying your DJ services.
You can create interactive stories, DJ tutorials, or performance videos relevant to your music niche and share them on your website, blog, or YouTube channel to attract fans. These posts could be about different aspects of your DJ career, e.g., preparation and in-action stories, photos and videos, and behind-the-scenes stories with which your audiences can interact.
You can also repurpose these stories in usable formats on different social media platforms to leverage your market reach. 
5. Create And Share Unique Playlists
DJing is all about mixing different music to create a unique listening experience. Research shows that most music lovers prefer playlists as their way of consuming music on major music platforms like Deezer or Spotify. As a DJ, you can leverage your talent and skills to create playlists and mixtapes that you can share on these channels and with music tastemakers online.
Creating a playlist or a mixtape may sound easy for the layperson, but it takes a lot of creativity from a DJ. You can take time to select and align music that communicates a particular message or songs that have a similar tone or vibe to them and share them with tastemakers.
When the tastemakers like your mixes, they can recommend you to other industry players and help to grow your brand and business.
6. Incorporate Traditional Marketing Strategies
Although digital ways of marketing are the buzz currently, some traditional practices like word of mouth and printed business cards, flyers, radio stations, and billboard advertising still work to get the word out about your DJ services.
You can ask your friends and fans to share information or flyers about your services with their friends or at music conventions they attend. You can carry business cards to share out in events where you perform.
A business card is your business in the wallet and serves as a quick way to remind your contact of your service and how they can reach you.
Consider incorporating email marketing to communicate with your fans and clients. Email marketing allows you to communicate your services to a large audience at a time at no cost. You can use email marketing to send weekly or monthly newsletters to your fans to keep them up to date with your service offerings.
7. Collaborate with other DJs or Influencers
Image source: splice.com
Influencer marketing or collaboration with other DJs introduces your style and service to their audiences. The same goes for influencers in the entertainment industry. You can look for DJs whose style inspires you and request to collaborate with them at an event or for a live performance on social media.
You can also opt to create mixes together, or DJ challenge shows live or on social media channels like YouTube.
Whether you collaborate to compete or complement each other's DJ skills, it is mutually beneficial as you gain access to each others' fan base, where you could get prospective clients.
8. Network Within Your Target Market
Whether new or old in the DJ business, it helps to keep networking to open the door for new clients for your business. You dont have to wait for when you have a gig to talk to people about your DJ services. You can look for events where your target audiences are and attend one.
These events could be professional forums for marketing managers, DJs, wedding planners, corporate event planners, gear shows, expos, or charity events where service providers can interact.
Always remember to go for quality and not quantity when networking. Align yourself with like-minded DJs or service providers. Network with people with different skills, equipment, or bookings you aspire to have. While this is a great opportunity to meet prospective clients, you also get to learn different skills and tactics which you can apply to your performance and business for growth.
9. Offer Free Introductory Gigs
Free gigs are a great way for new DJs to introduce their service and build an organic audience. You can consider giving a few free gigs at events your target audience frequents. You could look for charitable events where you know marketing managers or company CEOs may be present and offer to play for free.
If weddings or nightclubs are your target market, consider offering a free introductory gig so event planners and prospective couples can sample your services.
You can leverage your first free gigs to create a content portfolio for use in marketing your service. Take enough photos and videos of your performance and use these to market your brand on social media and flyers and posters.
10. Request For Referrals
A referral program is commonplace in the DJ industry as most clients like to buy the services of people they know or can relate with. One way to get referrals is to keep in touch with your clients and politely ask them for referrals. If they are impressed by your services and professionalism after your business with them, they will not hesitate to refer more business to you.
You can also consider networking with other DJs in your area and ask them to refer you whenever an opportunity arises. Top-ranking DJs with only one DJ system in their company are a good target for referrals as they will likely get more bookings in a day than they can service. You can ask them to push business your way whenever they are swamped with bookings.
Also, remember to refer other DJs to events whenever you are overbooked. Giving referrals helps to create an opportunity-sharing culture amongst service providers in the industry.
You can also consider networking venues and event planners. These important industry players always come across clients in need of DJ services and without a provider and can gladly recommend your business.
In addition, ask for quick referrals from your audiences during or after a performance. When advertising your business, you use catchy phrases in your performances or on social media. Ensure to talk to people attending the events you perform at, and ask for referrals as you share your business cards.
Finally, create rapport with other service providers in events like the waitstaff, photographers, bartenders, florists, etc. These support staff may also know other upcoming events and refer your services.
Conclusion
Your DJ career's success heavily depends on how you advertise and market your services. You may have the best DJ skills and equipment, and like any other business, you must get the word about them to establish yourself and earn a living from them.
You can use the promotion strategies mentioned above and tweak them to suit your brand offering. Consider reviewing your strategies to keep up with current market trends and have your DJ services on demand at all times.