Many singers wonder if it is possible to get that autotune sound without using any software. Hence, their search begins for the best autotune microphone within their budget. Only, is that even a thing?
The short answer is no. There is no such thing as an autotune microphone, at least not a professional one that will do all the work for you... unless you are on the hunt for one of these (that is the first thing that comes up when you search "best microphone for autotune"), which I highly doubt!
However, there are a few autotune hardware options out there with built-in autotune features that can help you get closer to that perfect, polished sound. And that is what I am going to talk about today.
If you are looking for tips and tricks to improve your singing, autotune is definitely high up in the tricks department, let's explore why!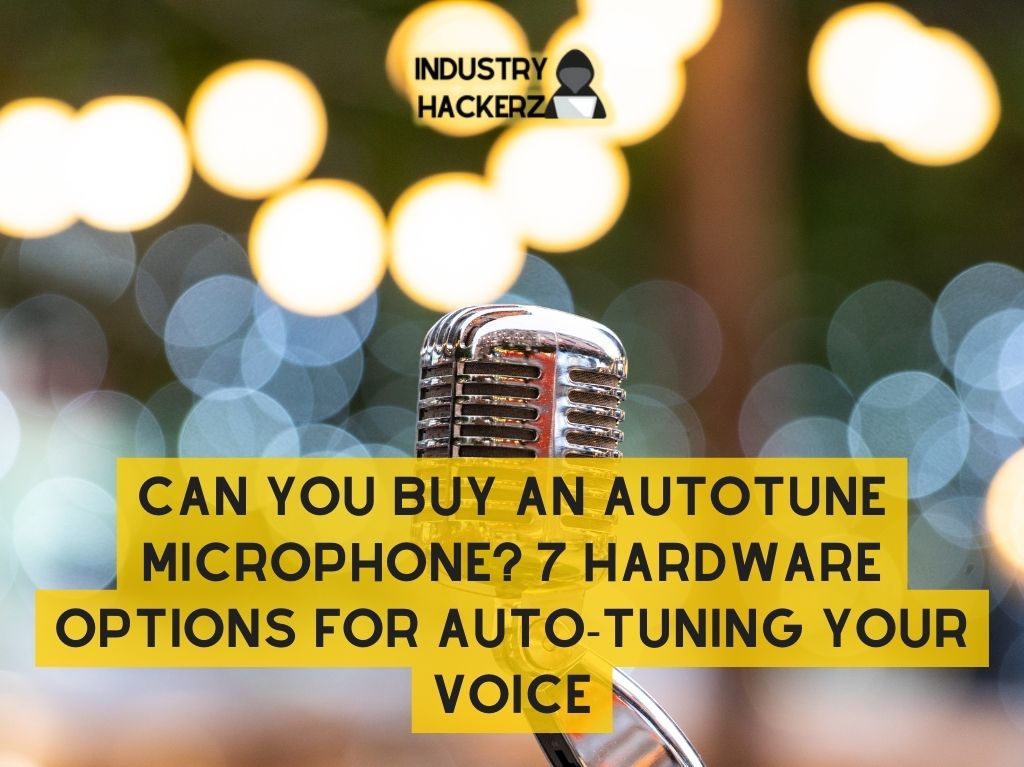 At A Glance: Your Autotune Hardware Options
Option 1: SDL2093 Studio Karaoke Machine
You Should Read This Next!
This is the first karaoke machine featuring official Auto-Tune software. When it came out, it was a game-changer for aspiring singers everywhere. No longer do you have to be a professional singer to sound good singing.
I like this singing machine because it allows you to experiment with professionally engineered vocal effects or create your own effects. The sound quality is great with the 8" Full-range woofer and 3" tweeter; it can certainly fill a room without cracking.
This autotune microphone and karaoke machine is built for those who love to sing. With a 25+ hour rechargeable battery, carrying handle, and accessory storage net, this machine can go wherever you do.
Plus, the 10 bonus HD karaoke videos, 8GB Mic USB, wired mic that also functions as a remote control, and power adapter are included.
See more details below:
However, while it is an autotune microphone and solution, essentially, it is only a karaoke machine - if you are looking for something more serious, this may not be the right product for you.
Option 2: Autotune Vocal Pedals
I think this is what you are after and I understand why you originally might have thought that an autotune microphone was what you were looking for. I am going to explain why a vocal pedal may be a better autotune solution for you.
These vocal pedals are designed to help you sound your best and make it easy for you to create perfectly tuned harmonies on the fly. They are simple and easy to use, even if you are new to autotuning.
An autotune vocal pedal is a great option if you are looking to tune your voice without any software. These little gadget will do all the work for you so that you can focus on your performance.
You do have a few options, so I am going to break them down for you:
TC-Helicon Harmony Singer 2
TC-Helicon Duplicator Vocal Effects Stompbox
TC-Helicon VoiceLive Play
TC-Helicon Harmony Singer 2
The first auto-tune pedal is the TC Helicon Harmony Singer 2. This vocal pedal is designed to help you create perfectly tuned harmonies on the fly, without any prior training or knowledge of music theory.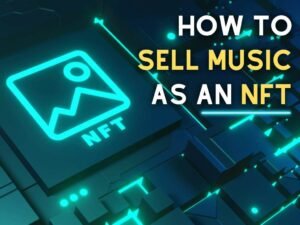 You Should Read This Next!
The pedal has three different modes: Single Note, which auto-tunes your voice to a single note; Chord, which auto-tunes your voice to a specified chord; and Scale, which auto-tunes your voice to a specific scale. The Harmony Singer also has a built-in looper, so you can record your own harmonies and play them back.
---
TC-Helicon Duplicator Vocal Effects Stompbox
If you're looking for a more affordable auto-tune pedal, the TC Helicon Duplicator is a good option. This stompbox has two different modes: Vocal Effects, which tunes your voice and applies effects like reverb and delay; and Auto-Tune, which auto-tunes your voice without any effects.
The Duplicator also has a built-in looper, so you can record your own harmonies and play them back.
---
TC-Helicon VoiceLive Play
The TC-Helicon VoiceLive Play is an easy-to-use and fun vocal effect and harmony processor. It allows you to sound just like your favorite celebrity artist if that is what you want. The software delivers hit sounds as well as provides instant creative results, going beyond most other processors in its capabilities.
It is the equivalent of having a collective of the best producers in the world added to having ground-breaking vocal technology. The TC-Helicon VoiceLive Play is capable of providing automatic backing harmonies, vocal double tracking, pristine EQ and compression, hard-tuned-robo-voice, and lush reverbs.
With VoiceLive Play, it makes it possible for the average singer to have the studio sound with layered vocal tracks that producers spend countless hours trying to perfect.
The Roland VT-4 Vocal Transformer, also known as the Roland AIRA, is a perfect choice if you are an electronic musician who wants heavily processed vocals.
With this, there are several options such as the vocoder, reverb, harmonizing, and of course, auto-tune. It allows you to make yourself sound like someone with bass in their voice, or if you want to be playful, a classic robot voice feature is also available.
This software is also a great asset when creating your own home recording studio as it also comes equipped with an audio interface.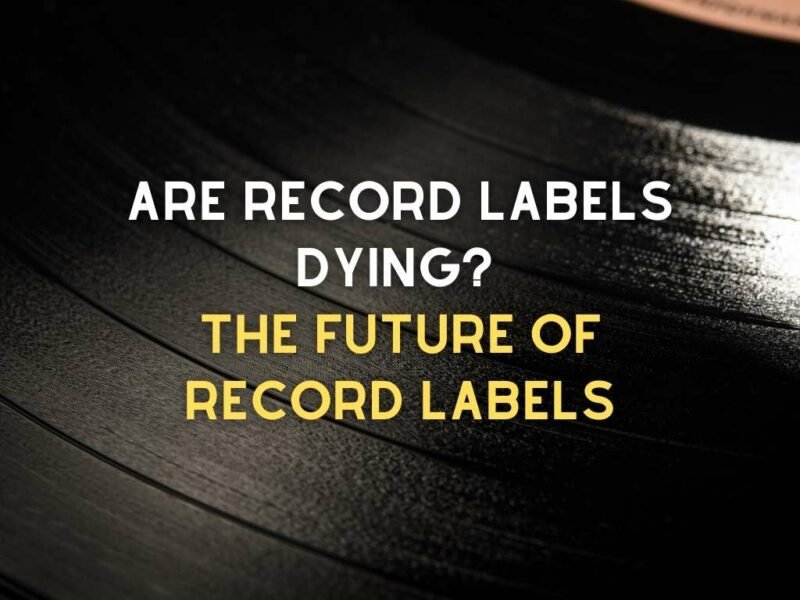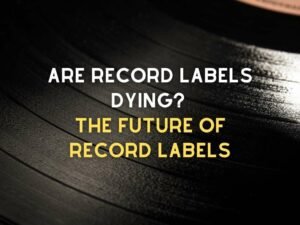 You Should Read This Next!
With this, there are a lot of fun ways that someone can change their voice to sound like what they are looking for with a reasonable quality of sound.
However, one of the cons to this is that if you are looking for something that sounds more natural, this may not be the right piece of equipment for you.
The TC Helicon VoiceTone Single C1 is a vocal processor that gives you the ability to move around on the stage as you sing and entertain a crowd. It allows you to integrate MP-75 or MP-76 microphones to give you the mobility you need to perform well, with ease.
For someone with vast experience as a performer, you may want to explore the additional capabilities like the plug-in and play feature, the futuristic sounds that it can provide, and the ability to give a subtle pitch correction and gender manipulation in its HardTune effect.
This product is easy to use for those who are less experienced, but a more experienced performer may want to explore all of its capabilities.
The Tascam TA 1VP is a professional, advanced product for singers who may not be tech-savvy and would like to get the best results. This software is not only good for the studio but also for use on stage as well. Some of the features are an EQ, a compressor, a de-esser, built-in doubling effects, and tube modeling.
It comes with a microphone modeling function that can simulate various high-quality microphones. With this, you can get a polished, modern vocal sound whether you're in the studio or performing live.
Regardless of whether you want a transparent pitch correction or the full-strength effect required for pop vocals, the Tascam TA 1VP can deliver this sound directly to your stage. It is perfect for live performances, places of worship, or the studio.
Even though this was not released until 2008, you should not let that deceive you into thinking that it lacks user experience because it was built with the latest technology as well as state-of-the-art software; whatever it lacks in age, it more than makes up for its quality.
You Should Read This Next!
The Boss VE 500 Vocal Performer will give you versatility, doubling up as a vocal and guitar processor without compromising on the quality of either one. It comes with 99 presets that just require you to set it up. The software comes with a sound for essentially every user.
Even if you happen not to be able to find the right sound you are looking for, you can easily edit your own using the effects library and parameters.
This sturdy unit contains traditional effects like chorus, flanger, and tremolo, in addition to having the options of a slicer, distortion, and radio voice.
The Boss VE 500 Vocal Performer is a processor that features delay, reverb, looper, vocal harmony, pitch correction, and filtering capabilities.
There won't be any compromises in quality spanning across multiple functionalities. This makes the VE 500 incomparable to most other hardware systems but can be on the more expensive side.
The Zoom V3 Vocal Processor will leave your voice sounding amazing regardless of whether you're going live, in the recording studio, or collaborating with other artists online. There are many options for harmonizing, pitch correction, effects, and more.
You can enhance your performance with 16 voice-changing effects, such as Unison and Vocoder. Plus with the V3's parameter knob you can fine-tune your sound in minutes.
Making it a breeze to transform your voice for YouTube videos, video game streaming, or even podcasts.
Plus the Zoom V3 gives you the opportunity of becoming a musical genius allowing you to back yourself up by arranging your backup vocals using your own voice. With the possibility of creating 3 part harmonies in both major and minor keys.
With this powerful tool, perfection is simple!
How To Use AutoTune Hardware In The Real World
If the hardware above is a bit intimidating, I understand! And, depending on your needs, you will want to learn which set-up and software will be right for you.
If you plan on using autotune to record vocals in the studio, you may not need autotune hardware at all. However, if you intend to perform live, or at a church, the video below will be very useful for you as it outlines both the software and the set-up with a real-life example and use case!
This is the closest you will get to an autotune microphone for your live performances.
Lyrics
Please save some lyrics first.