If you are looking for the best VST instruments of the year, I've got you! Music production is evolving, and you need to stay ahead of the crowd, keeping your sound fresh and unique– as you already know, VST instruments are game changers for this! Their powerful functionalities open up a world of possibilities regardless of the DAW you're using.
The demand for new music in the United States has created a 9.8 billion dollar industry, making it a competitive field where only those with the best art thrive.
Music enthusiasts often don't consider how much of the song they love is actually due to the music producer's creative genius, but more and more music producers are getting recognized for their unique sounds.
In this article, we will discuss the most popular VST instruments you can use to help you make your mark in the music industry and start creating some epic beats!
Each category has a description and reputable VST instruments you can use.
Read on to find out!
Best Free VST instruments
When your budget is stretched, taking advantage of the best free VST instruments is imperative. The freeware world has plenty of VST instruments that deliver surprisingly acceptable, professional results. Here are a few of these:
You Should Read This Next!
Synister
Synister is an open-source synthesizer whose intuitive user interface will inspire you to create new sounds. Designed by the Technical University of Berlin students as a project on Github, it is a fun synthesizer that is worth checking out.
If you want to create new sounds quickly, Synister has three oscillators, all of which can be set to saw (with Triangle option), Square (with Pulsewidth), and Noise. It also has 3 LFOs, three envelopes, two filters with four selectable types, FX, and an eight-step sequencer.
This is an easy-to-use virtual synthesizer VST/AU plugin that is also compatible with 32-bit and 64-bit PC and Mac operating systems. Its only dealbreaker is the rather cumbersome user interface that comes in a tabbed control layout. The design makes the synth difficult to program, but it gets easier the more you use it.
You can download Synister for free here.
Pros
It is a free virtual synthesizer
Packed with great features for easy modulation
Optimized for stable CPU usage
Compatible 32-bit and 64-bit with Mac and PC machines
Easy to download and install
Cons
Could use a single panel layout instead of tabs
OB-Xd
Manufactured by DiscoDSP, this free VST instrument is available for Windows, Linux, and macOS. It is easy to use and comes with the patches you need to get started, including classic and contemporary sounds, which are available under the 'Menu' tab.
It has two oscillators, which have 8-voice polyphony with saw, triangle, and rectangle waveforms. It also has a mixer you can use to mix the oscillators with the noise generator, and the sound is sent into the multimode filter with resonance (HP-Notch(BP) in 12dB 4-1 pole in and 24dB modes).
In addition, the synthesizer has 2ASDR envelopes, a voice variation option for manipulating your parameters in a more analog style, and a simple modulation matrix. The rectangle waveform is especially amazing. It has two extra classic sounds that the classic hardware doesn't have. The OB-Xd is reliable if you need a classic synthesizer with a strong Oberheim sound.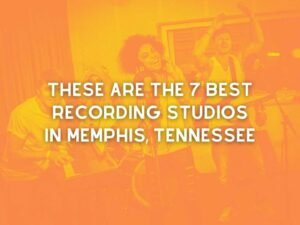 You Should Read This Next!
While it does not offer all the premium features from the famous OB-X, the OB-Xd is a great virtual plugin synth that is free to download here.
Pros
It is a powerful synth with organic, hardware-like sounds
Compatible with 32-bit and 64-bit Windows and Mac versions
It has an easy-to-navigate user interface
Easy to download and install
Powerful features based on the original Oberheim OB-X
Free to download
Cons
You will need the paid version for additional processing like transposition, layering, and arpeggiation
Zebralette
Zebralette is another excellent free virtual synthesizer plugin by German developer U-he. U-he is popular for commercial projects like Repro and Brazille, as well as a few free ones like Tyrell, Podolsky, and Beatzille.
Zebralette is based on its Zebra2 Spectral Oscillator synth: it has editable waveforms, and users can draw their own shapes. These self-designed shapes can then be brought together or crossfaded.
Zebralette also has two 'OSC FX' you can use to modulate the waveforms with spectral effects such as Formant, Combfilter, Filter, and 23 others. These effects can add subtle harmonics to the sound or warp it completely.
In addition, it has one oscillator, but it can produce unique and dynamic sounds, including soft, lush pads, aggressive bases, and typical 80s wavetable sounds associated mostly with PPG wave synthesizers. Its one-window approach also makes its UX super friendly.
While the free plugin requires host software, it is compatible with most DAWs and works on macOS, Windows, and Linux.
You can get it here now.
Pros
It is a powerful and easy-to-use free synth
Free to download and installs without an unblocking serial number
Compatible with the latest macOS, Windows, and Linux versions
Stable CPU usage
It has a simple user interface
You can download a free user guide
Reaper VST instruments
Reaper is a MIDI sequencer and DAW developed by Cockos, an American digital audio firm. It hosts several plugin formats, including VSR and AU.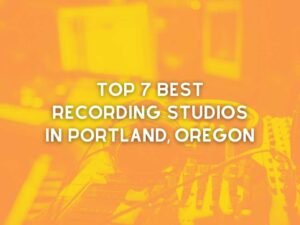 You Should Read This Next!
Reaper is fast, light on computer memory, super customizable, and allows multi-channel audio mixing, mastering, and recording. It is also relatively cheaper compared to other platforms. However, it does not come with comprehensive built-in instruments, and users need to install plugins with more functionality.
ReaSynth, (the synthesizer that comes with the platform), and ReaSamplOmatic5000, its sampler, do not offer as much functionality and control for advanced music production. Its interface is also not as intuitive. Still, Reaper works well with many commercial and industry-standard VST instruments.
Want to understand how Reaper works first? You can download the software here for 60 days of free exploration. If you love the features, you can buy the REAPER version 7.99 license here.
Below are some virtual instruments that you can install in Reaper.
TAL-NoiseMaker
TAL-NoiseMaker is an improved version of the TAL-Elek7ro with more reliable features and sound quality. Its amplitude is excellent for both slow pads and faster envelopes. Its new synthesizer also offers music producers more control. Its setting has 120 in-built presets. Its additional features include:
Built-in reverb and delay
Adjustable volume and pitch wheel control
Three oscillators with advanced functions
Adjustable transpose and master tune
Tal-Noisemaker is compatible with the latest Windows, Linux, and macOS versions. You can download the 3-OSC analog synth plugin for free here.
Argotlunar
Argotlunar is an excellent tool for anyone looking for a VST instrument that can transform audio streams. It is a real-time delay-line granulator that disintegrates the audio stream into grains with its own amplitude, pitch, delay, etc.
The tool then gathers output from all the grains, mixes it, then passes it to the main production. Additional functionalities include:
It can sync up time-related parameters to the host tempo
Quantization of all pitch-related parameters
Argotlunar is also easy to use and has a friendly UX. It is free software that is also compatible with Linux VST, OS X 10.7 and OS X 10.8, and Windows 64-bit / 32-bit.
You Should Read This Next!
Download Argotlunar's free GNU General Public License here.
Pros
Easy to download and install
Loads pretty fast
Easily customizable, and you can also add your best VSTs
Affordable, and you also get a 60-day trial with no feature limitations
Light CPU usage
Compatible with Windows, macOS, and Linux
Packed with functional post-production features
Cons
It has a cramped up interface
Cubase VST instruments
Cubase is a digital audio workstation by Steinberg. Its best features include a responsive audio engine, solid mixer, excellent and fully functional built-in plugins, and comprehensive editing and automation tools.
It may be expensive and slightly more difficult to install, but Cubase is an excellent platform for MIDI and music production. Unlike Reaper, Cubase has a reliable range of inbuilt VST instruments. These include synthesizers and other sound sources that are played internally via MIDI.
The DAW is compatible with 64-bit Windows 10 versions or higher and macOS Big Sur/ macOS Monterey.
Designed for students and professional artists, Cubase versions come in prices ranging from €59.99 to €347.40.
Ready to create and produce new music like a pro? You can try Cubase for 30 days with a full-feature trial here. Then, if you love what you see, you can buy any Cubase Pro 12, Artist 12, AI 12, LE 12, and Elements 12 versions here.
Cubase 12 Pro and Artist 12 versions have 4 VST instruments, while the Elements 12, AI 12, and LE 12 versions offer 2 VST instruments, respectively.
Here are some of the best Cubase VST instruments you can use today.
Absolute 5
This series consists of Steinberg's finest range of VST instruments. With over 6800 presets and 100GB of powerful, reliable sounds, the Absolute VST instrument collection is a solid place to start if you are working with the Cubase platform. Its range includes sampler and workstations, choir, bass, piano, synthesizer, organ, and guitar.
HALion 6 is the sampling and sound design VST tool and is the main plugin for many other instruments in Absolute 5. Retrologue 2 is a synthesizer instrument loaded with vintage sounds and unusual sonic sounds that enable you to create powerful bass.
Padshop 2 is another great synthesizer with a granular and spectral engine for editing even the smallest sound grains. You can then morph the output to make completely new sounds. Padshop 2 also boasts over 500 presets and the provision to import your own samples.
You can purchase the Absolute 5 full version here. 
Mguitar
If you are looking for a guitar VST to help with songwriting in the country or folk genre, try Mguitar. This instrument's sounds are from a Martin HD28 played with both a pick and fingers. Its lower frequencies make it especially suitable for singer-songwriters. Its additional features include:
Over 180 chord patterns for blues, rock, folk, and more
Recorded with both fingers and pic in three mic positions
Precise playing algorithm and chord recognition
It can be played in both solo and chord mode
The full Mguitar version sells for around €130 here. 
RAST-A
RAST-A for HALion is a synthesizer reminiscent of the voltage-controlled synthesizers of the 80s. It models the functionality of individual hardware components on sound while simulating the temperature drift of VCOs. RAST-A's classic modeled filter is a great tool for producers looking to bring back the vibrant, well-loved 80s sound. Its features include:
Over 100 presets
Warm, analog synth filter
6-voice polyphonic synthesizer
You can get the synth for a free 30-day trial or purchase the affordable full version here.
Pros
Professional DAW with excellent in-built VST plugins and sound modification tools
Compatible with Windows, macOS, and Linux
Friendly user interface
Offers a 30-day free full-feature trial
Stable CPU usage
Cons
Pricey
At least 8.0 GB minimum RAM required
Audacity VST instruments
Audacity is probably one of the most preferred digital audio workstations for beginners and musicians doing production for fun. It is free for Windows, macOS, and Linux recorders, making it perfect for recording music and podcasting. In addition, it has many editing options for sound effects, trimming tracks, and dialog.
However, it has a few drawbacks: it only allows for destructing editing, and its multitrack audio support is barely reliable.
If you have an older Audacity version, you want to start by installing the Audacity VST Enabler plugin. In newer versions, the plugin is inbuilt.
Click here to download the latest Audacity 3.2.2 version for free.
Many solid VST instruments are available for Audacity users, and their functionality makes this DAW more likely to deliver your desired results. These include:
VK-1 Viking Synthesizer
VK-1 Viking Synthesizer is an excellent and powerful instrument that is easy to use. It emulates the classic monophonic analog synthesizer working with three oscillators, three ladder filters, a multi-wave LFO, and two modulation busses.
It allows you to create electronic music using your voice. Moreover, its user-friendly interface makes developing melodies and synth sounds easy for beginners. What's more, it is free and compatible with Audacity.
It also has 228 presets for different genres and uses DSP technology to produce the best sound quality. Vk-1 is compatible with 64-bit macOS and Windows versions and is available for free download here.
Piano One
Piano One is a fantastic acoustic piano VST instrument that integrates with Audacity. It has all the components you need to create professional-sounding music and write songs. Its sounds were recorded from a Yamaha C7 Grand piano that goes for $75,000. It is easy to use, and the sounds it produces will add a touch of elegance to your music.
This VST has an updated Reverb sound engine and a friendly user interface that supports 4K resolution. It also loads fast and does not overwork your CPU. Piano One works on 32Bit and 64Bit Windows and macOS versions.
You can download it for free here.
Djindrumm VST
Drums are essential when producing EDM, jazz, and other music genres. This VST instrument is a virtual version of the classic Linn LM-1 drum machine used by legends like Prince and Michael Jackson. The sounds it produces are synthetic, which makes them variable and versatile.
Download the Djindrumm VST for Windows and Mac here.
Pros
Free to download
Easy to install
Compatible with Apple, Windows, and Linux devices
Works with a host of easy-to-use VST instruments
Cons
No built-in VST instruments
Poor multi-track audio recording feature
FL Studio Instruments
Image-Line's FL Studio is another popular digital audio workstation for music producers. It is ideal for multi-track audio recording and sequencing, and mixing. When using it as a DAW, FL Studio is ideal for pitch correction and shifting, audio warping, beat-detection and slicing, harmonization, and more functions.
In addition, FL studio also comes with VST hosting, thus allowing you to send audio output to the host FL Studio to synchronize playback. The VST has a smooth workflow and visible automation clips that are easy to manipulate through the audio settings.
However, it can be stressful on a computer without a strong graphics card. In addition, its interface is not as intuitive for multitrack recording and does not have a notation editor.
FL Studio is compatible with Windows and macOS and requires at least 4GB of free disc space ad RAM to run smoothly. You can download a free trial or buy your most compatible FL Studion Edition here.
Some other VST instruments you can use with compatible FL Studio include:
Signal by Output
Output is an excellent synthesizer for anyone using the FL Studio DAW. It has tons of high-quality samples, multiple expansion options available via download, and reliable customer support. Its downside would be its high cost and massive CPU space required.
However, it is compatible with Windows 7 or later and macOS 10.11 or higher versions. Ensure your device has at least 4 GB of RAM and 22GB of free disk space available before purchasing the VST here. 
Vital
Vital is a powerful wavetable synthesizer that has quickly become one of the best options in the market. It has three wave oscillators and several modulation sources, which gives it the functionality of a paid synth (yes, Vital is free). However, its presets and wavetables are paid for.
Its user-friendly interface makes it a good tool for beginners in synthesis. You can carry out tasks like FM synthesis, complex wavetable synthesis, and sample playback. Its other features include three wavetable OSCs and 1 sample OSC, six envelopes, four macro controls, two filters, and unique spectral warping modes for oscillators.
Choose your best Vital subscription here. However, ensure you have 64-bit only and OpenGL 3 or higher versions of Windows 10, macOS 10.12, and Linux 18.04 or higher operating systems.
Neutron 3 Elements
Neutron 3 Elements is a paid VST instrument that is often on sale. Since it has four professional-grade mixing plugins, you are assured of value for your money. Its interface and controls are also intuitive, allowing for quick and easy mixing on one screen.
It uses machine learning technology to listen to your tracks and generate presets based on your preferences, which makes it great for beginners in track processing. Its mixing tools include a compressor, EQ, transient shaper, and exciter. Its EQ can detect frequencies that require additional attention.
This VST works with many Windows and macOS versions, including 64-bit AU, AAX, VST2, and VST3 plug-in formats.
You can buy the Neutron Elements Edition here.
Omnisphere 2.8
Omnisphere 2.8 is an award-winning VST instrument with vast functionalities and an intuitive design. It has over 14,000 sounds and 58 FX units, making it a powerful tool to add to any DAW.
This standalone app is versatile and has a huge array of patches better likely to spark inspiration and ideas. Its design also allows you to return to your favorite presets in your next session.
Omnisphere has eight LFOs, 12 ENVs, full FX modulation, and over 500 DSP wavetables. This synthesizer can handle any music production task you throw at it.
You can get the Omnisphere 2.8 USB installation drive here.
Pros
Professional DAW 
It also works as a VST plugin
Compatible with Windows and macOS
Ideal for multi-track audio recording, sequencing, and mixing
Free 30-day trial available
Cons
High CPU usage
Complicated user interface
Conclusion
VST instruments bring recording studio functionalities such as oscillators, synthesizers, or classic instruments and samples to your desktop or laptop.
The best VST instruments offer features such as tons of presets, excellent sound quality, efficiency on CPU space, and cost-effectiveness.
The ones I've listed above have these and much more, and hopefully, you will get what you need to build your music career.