TL;DR: After jamming on my uke for hours , I've discovered the ultimate ukulele playlist: "Somewhere Over the Rainbow," "Can't Help Falling in Love," "I'm Yours," "Riptide," and "Hallelujah."
Grab your uke, strum along, and let's spread some happy vibes!
Exploring the Best Ukulele Songs
Whether you're a beginner or an experienced ukulele player looking for new tunes to learn, there's no shortage of popular songs that were practically made for this delightful instrument.
Let's see some famous ukulele songs from various genres:
You Should Read This Next!
"Hey, Soul Sister" by Train (pop)
"Here Comes The Sun" by The Beatles (rock)
"Can't Help Falling In Love" by Elvis Presley (pop)
"Hallelujah" by Leonard Cohen (folk)
"Dream a Little Dream of Me" by The Mamas & The Papas (jazz)
"Somewhere Over the Rainbow" by Israel Kamakawiwo'ole (Hawaiian)
"I'm Yours" by Jason Mraz (pop)
"Sunday Morning" by Maroon 5 (pop)
"Lost Boy" by Ruth B (pop)
"Fly Me to the Moon" by Frank Sinatra (jazz)
All things considered, these ten songs are just the tip of the iceberg when it comes to great tunes that can be played on a ukulele.
Sites like ukutabs.com offer extensive lists of top songs with ukulele chords and tabs, covering artists like The Beatles, Billie Eilish, Rebecca Sugar, and many more.
Mastering Easy Ukulele Songs and Chords
To up your songwriting game, you'll need to become familiar with common ukulele chords and progressions.
Many popular ukulele songs have simple chord structures that are perfect for beginners looking to learn easy tunes.
Once you've mastered the basics, experiment with various strumming patterns and chord progressions to create your own unique arrangements.
Creating Your Own Ukulele Covers: Tips for Success
Arranging and performing your own acoustic ukulele covers can be a fantastic way to showcase your skills as a singer-songwriter or musician.
Here are some tips for taking your covers from good-to-great:
Pick a song you love. Choose tracks that resonate with you personally, as this will make it easier to create an emotionally engaging performance.
Analyze the original song. Listen closely to identify key elements such as melody, chords, and rhythm so you can recreate them on your instrument.
Add your personal touch. Use vocal harmonies or instrumental solos to put your stamp on the piece while still staying true to its essence.
Practice makes perfect. Rehearse your arrangement until you feel comfortable performing it, then share it with others through social media or YouTube.
Invest in quality equipment. A top-notch ukulele and microphone will greatly enhance the sound quality of your recordings and performances.
Inspire and be inspired. Watch other ukulele covers online to incorporate new techniques and styles into your own work. There's always something new to learn from fellow musicians!
The Beauty of Instrumental Ukulele Music
You see, you don't necessarily need to be a singer or rapper to make a big impression with your ukulele.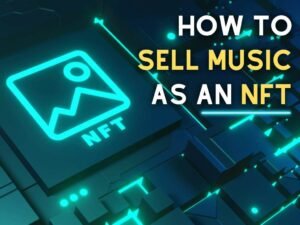 You Should Read This Next!
Creating instrumental renditions of popular songs, as well as original compositions, can leave listeners captivated by the melodic soundscape you paint.
So don't be shy: pick up that ukulele and experiment with different styles, genres, and techniques to create beautiful music that transcends language barriers.
Conclusion: Unleash Your Inner Ukulele Superstar
There's no limit to what you can achieve with a ukulele in hand.
With a wealth of popular songs across various genres just waiting to be explored, this enchanting instrument offers endless opportunities for creative expression.
Whether you're crafting heartfelt covers or whimsical instrumental masterpieces, the key is practice—along with some well-timed humor and wit!
Now go forth, have fun, and share your unique musical gifts with the world!
Lyrics
Please save some lyrics first.