TL;DR: After jamming out, scanning the web, and reminiscing about my own drumming glory days, I've gotta say the best songs to play on drums are:
"Tom Sawyer" by Rush,
"When the Levee Breaks" by Led Zeppelin, and
"Seven Nation Army" by The White Stripes.
Trust me, you'll feel like a rock star hitting those beats – even if it's just in your garage!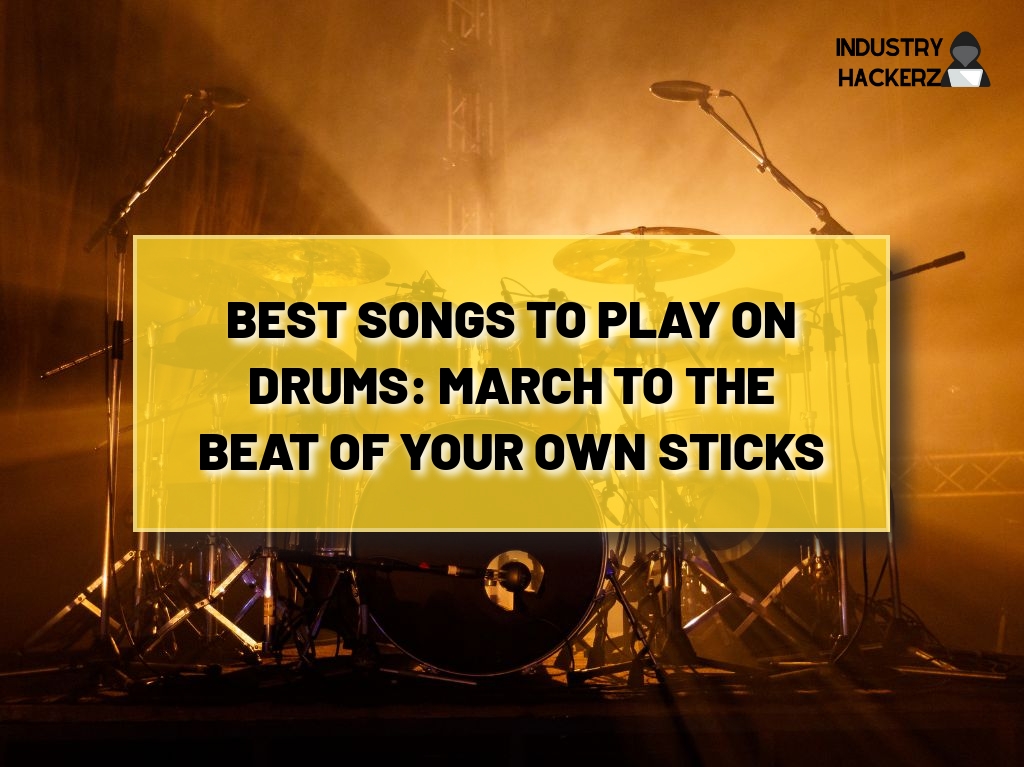 The Ultimate Rundown: Best Songs to Play on Drums
Hey fellow drummers, let's talk about something we all love: playing along to killer tracks that challenge our skills, groove, and creativity.
You Should Read This Next!
From rock anthems to hip hop beats and everything in between, there's no shortage of great songs to play on drums.
In this blog post, we'll dive deep into some of the best drum songs across various genres - beginner drum songs, classic rock drum songs, metal drum songs, jazz drum songs and modern rock drum tracks.
Now let's get into it!
Starting Off: Beginner Drum Songs
If you're new to the world of drumming or just looking for some fun tunes to jam along with at your current skill level, these are some beginner-friendly tracks that'll have you grooving in no time.
1. "In the Air Tonight" by Phil Collins: The iconic drum fill alone makes this one a must-play.
2. "We Will Rock You" by Queen: Stomp your feet and clap your hands to this stadium classic.
3. "Wipe Out" by The Surfaris: Surf's up! Catch a wave with this upbeat instrumental tune.
By the way, don't forget that even simple beats can provide valuable practice opportunities for perfecting your stick techniques for drums.
Classic Rock Drum Songs: Timeless Grooves
There's nothing quite like rocking out to some classic tunes from legends like Led Zeppelin and AC/DC.
Here are a few popular drum songs that'll make you feel like you're on stage at Woodstock:
1. "Back in Black" by AC/DC: Get ready to headbang with this hard-hitting rock anthem.
2. "Billie Jean" by Michael Jackson: With its infectious beat, this track will have you moonwalking behind your kit.
3. "Highway to Hell" by AC/DC: This song's driving rhythm is perfect for refining your double-time swing.
And hey, let's not forget about the iconic "When the Levee Breaks" by Led Zeppelin – a must-play for any drummer worth their salt.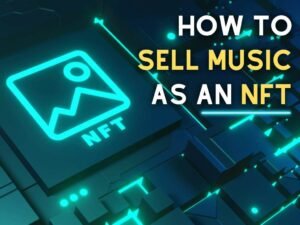 You Should Read This Next!
Metal Drum Songs: Unleash Your Inner Beast
Looking to shred some double bass and blast beats? Here are a few metal drum songs that will challenge your speed, stamina, and technique:
1. "Enter Sandman" by Metallica: A quintessential metal tune that showcases the power of solid groove and dynamics.
2. "Iron Man" by Black Sabbath: Heavy and slow, this classic track demands precision and power.
3. "Killing in the Name" by Rage Against the Machine: Get ready to unleash your aggression with this politically charged beat.
Remember, practice makes perfect – so keep working on those intense drum covers until you're ready to conquer these metal giants!
Jazz Drum Songs: Put Some Swing in Your Step
If you're looking to explore different rhythms and textures outside of rock or metal, jazz drum songs offer a world of syncopated grooves and intricate patterns:
1. "Cosmic Girl" by Jamiroquai: Get funky with this infectious dance hit that's perfect for practicing syncopation.
2. "Every Breath You Take" by The Police (Sting's jazz background shines through): With its reggae-infused beat, Stuart Copeland's clever drumming makes this one an all-time classic.
3. "Hey Joe" by Jimi Hendrix: This legendary track provides an excellent opportunity to work on your jazz shuffle and improvisation skills.
In any case, don't shy away from exploring more jazz classics and modern tunes – you never know which one might become your new favorite go-to jam!
Modern Rock Drum Songs: Keeping Things Fresh
Lastly, let's not forget about the plethora of amazing modern rock drum songs out there. Here's a taste of some fresh tracks that'll inspire you to keep pushing your drumming boundaries: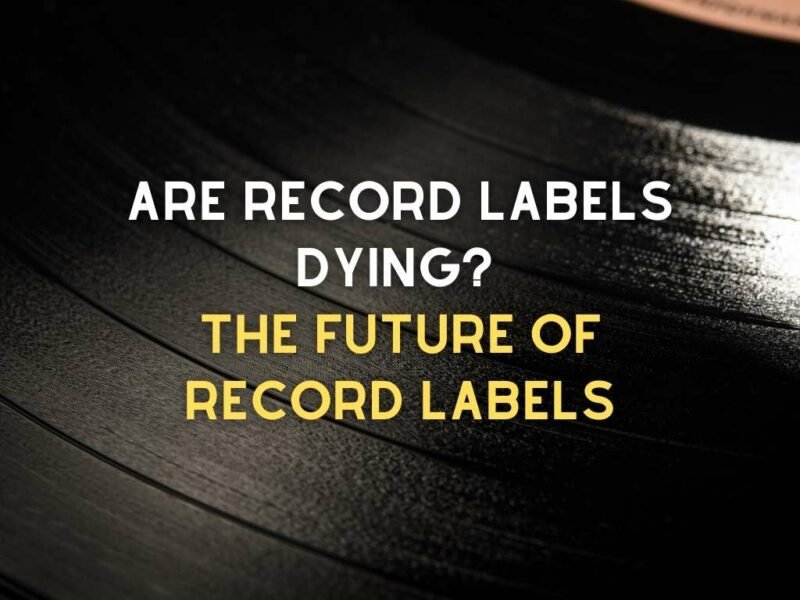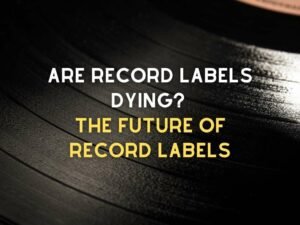 You Should Read This Next!
1. "All My Life" by Foo Fighters: A high-energy track with intricate fills and changing dynamics.
2. "Dani California" by Red Hot Chili Peppers: A versatile tune with a mix of funk, rock, and even a taste of hip hop drum beats.
3. "Kings and Queens" by Thirty Seconds to Mars: With its anthemic chorus and driving beat, this song will make you feel unstoppable behind the kit.
And speaking of Foo Fighters, we can't leave out their smash hit "Everlong." It's challenging, fun, and an excellent track for practicing those odd-time signatures.
All Things Considered: Find Your Groove!
We've covered a wide range of great songs to play on drums in this post – from beginner to advanced levels. These popular drum songs should not only challenge your skills but also keep things fresh and exciting every time you sit down at your kit.
Remember that practice makes perfect - so take these tunes as inspiration and work on developing various techniques such as stick control, dynamics, speed or groove sense! In the end, it's all about finding what resonates with you as a musician – explore different genres like classic rock drum songs or even venture into hip hop drum beats territory; just keep drumming and have fun!
Happy drumming, and may the beat be ever in your favor!
Lyrics
Please save some lyrics first.