When you're looking for the best recording studios in North Port, FL it can be hard to decide where your sound will stand out. Studios come with different qualities and services that may or may not suit what you need; but we've compiled this list of great sounding ones just so musicians know their options!
Before you book any studio, though, make sure you read this guide first! It will help you choose the right studio for your needs and give you some tips on how to get the most out of your recording session!
Next Up Studios LLC
Everything You Need To Know About The Next Up Studios LLC: The Highlights! Next Up Studios offers musicians in the greater San Francisco region high-quality recording equipment and facilities at reasonable prices. The creator, Jon Doe, sought to provide a venue for artists with recording ambitions to express their ideas and abilities. They collaborate with the finest in the busines...
Website:
Email:
Phone Number:
+1 941-876-3284
Location:
Black Sparrow Studios
Everything You Need To Know About Black Sparrow Studios: The Highlights! Black Sparrow Studios is a significantly sized home recording studio owned and maintained by musicians in North Port, Florida. EJ McCloud, a drummer and producer, runs the recording studio, which features three separate rooms: a control room, a drum tracking room, and a voice/guitar tracking booth. Black Sparr...
Website:
http://blacksparrowstudios.com/
Email:
Phone Number:
+1 941-408-3560
Location:
Circuit Rider Studios
Everything You Need To Know About Circuit Rider Studios: The Highlights! Circuit Rider Studios is a recording studio in North Port, Florida. Guy Capuano, their leading producer and engineer, has spent the last decade performing, producing, and teaching music in the Sarasota County region. Circuit Rider Studios is passionate about music and wants to assist you in establishing your s...
Website:
https://circuitriderstudio.com/
Email:
Phone Number:
+1 941-961-8344
Location:
Is This Your First Studio Session? Here Is What To Expect
If you're new to recording in a studio, it can be a bit overwhelming at first. There are a lot of different people and pieces of equipment involved, and it can be tough to know what to expect. However, with a little knowledge of the process, you'll be able to approach your first studio session with confidence.
The first thing you'll need to do is meet with the producer or engineer to discuss the project. They'll want to know what kind of sound you're going for and what type of equipment you'll need. Once you've made these decisions, the rest of the process will fall into place.
Next, you'll head into the studio to set up your equipment. This is where things can start to feel a bit overwhelming, but just take your time and focus on one thing at a time. The engineer will help you get everything set up and make sure it sounds good.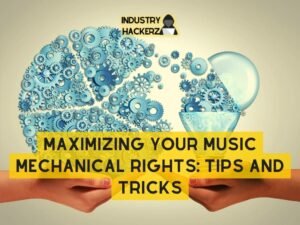 You Should Read This Next!
Finally, it's time to start recording! The engineer will be there to help you every step of the way, so don't hesitate to ask questions if you're unsure about something. At the end of the session, you'll have a great foundation for your project that you can build on
You've Recorded Your Hit: What Next?
Once you have recorded your masterpiece, you may be wondering what to do with it. Whether you already have a social media presence and are looking to promote your music, or you're starting from scratch, aiming to get a record deal, here are a few ideas:
1. Start social media accounts for your music personality. This is a great way to connect with fans and promote your music.
2. Make a website for your music. Use this to showcase your work and attract new fans.
3. Get involved in the music community. Go to open mics, perform at local venues, and make connections with other musicians.
4. Shop your recordings around to record labels and distributors. If you're lucky, you may just get a bite!
5. Use streaming services like Spotify and Pandora to get your music out there.
6. Make sure to keep creating new music! The more you have, the better your chances of success.
With a little hard work and dedication, you can make your dream of being a successful musician a reality. Good luck!
Is your business featured on our Top-Rated List? Awesome! Promote this page on your site or blog! Just copy and paste the HTML below to embed this badge!
<a href="https://industryhackerz.com/best-recording-studios-in-north-port-fl/" ><img src="https://industryhackerz.com/wp-content/uploads/2022/05/badge-4.png" alt="Industry Hackerz Top-Rated Business"></a>