Recording studios come in all shapes and sizes, but finding the right one for your project can make all the difference in the world. 
If you're recording in North Hollywood, there are a few things to keep in mind. 
First, what is your budget? 
Second, what is the style of music you're recording? 
Third, what is the recording format you prefer? 
Fourth, digital or analog? All these factors will help determine which studio is best for you.
Once you've considered your recording needs, it's time to start searching for studios. 
Our list below is a great place to start. And what's more – if these options are not suitable, we have an entire directory of reputable recording studios in the area!
When you visit a studio, be sure to ask about their rates and what types of recording they specialize in. Also inquire about amenities such as parking, air conditioning, and security. 
You should also take a look at the studio's equipment to make sure it's up to your standards. 
Once you've found a few studios that meet your needs, it's time to book your session and get ready to
These Are The Best Music Studios In North Hollywood:
NRG Recording Studios
Website:
Email:
Phone Number:
+18187607841
Location:
Fever Recording Studios
Fever Recording Studios is located in North Hollywood, California. The studio provides services including production, recording, mixing, post-production, voice-over, and more. After consultation, they match clients with the ideal engineer from their broad staff of friendly, skilled experts based on project requirements. An extension of the Famous Clear Lake Recording, Fever Recording features f...
Website:
http://www.feverrecording.com/
Email:
Phone Number:
+18187620707
Location:
Clear Lake Recording Studios
  Clear Lake Recording Studios Info: Clear Lake Recording Studios is the sister studio to Fever Recording Studios. For Clear Lake, the goal is to provide a uniquely creative environment, top-of-the-line equipment, and skilled professional staff.    Clear...
Website:
http://www.clearlakerecording.com/
Email:
Phone Number:
+18187620707
Location:
3 Tips For Choosing The Best Recording Studio
When you're ready to make the leap and record your music, it's important to choose the right studio. Here are a few tips to help you find the best recording studio for your project:
1. Decide what type of studio you need. Are you looking for a simple demo studio or a full-fledged professional recording facility? The type of studio you choose will vary based on your budget and needs.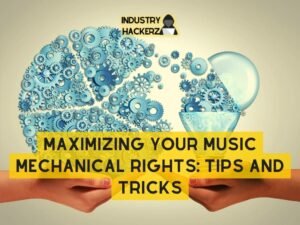 You Should Read This Next!
2. Research each studio. Once you know what type of studio you need, it's time to start researching your options. Check out each studio's website and read online reviews to get a feel for the quality of their services.
3. Request a tour. Once you've narrowed down your options, it's a good idea to schedule a tour of the studios you're interested in. This will give you a chance to see the facilities and meet the staff before making a decision.