If you are looking for a mic stand that is suitable for your AT2020, chances are you've either had a bad experience with a cheapie, or you want to make sure you invest in a stand that will support your beloved mic and not crumble on you like a cheapie!
Either way, you are in the right place.
The best microphone stand for the Audio Technica AT2020 is this one by On-Stage. But, I appreciate that not everybody wants a boom arm, so this would be another solid choice.
But before I get into the details of this incredible stand, let me break down how I determined this is the best option out of the plethora of stands available…
How To Determine What Is The Best Mic Stand For Audio Technica AT2020
Consider the Weight of The Mic Stand
The AT2020 microphone weighs 12.1 oz, so it is important to choose a mic stand that can support its weight without tipping over or causing strain on the stand itself.
You Should Read This Next!
Consider The Height and Adjustability of The Mic Stand
Depending on your recording setup, you may need a taller or shorter mic stand. It is also helpful to have a stand that is easily adjustable for flexibility in positioning the microphone.
Consider The Base and Stability of The Mic Stand
A sturdy, stable base is important to ensure that your mic stand stays in place during recording sessions. Look for bases with a wide footprint or additional weight for added stability.
Pick out A Style that You Like
You aren't just limited to boom stands or straight stands - there are also desktop stands, goose-neck stands, and more. Choose a style that suits your recording needs and aesthetic preferences, as well as the area in which you will be setting up your recording station.
Make Sure It's Made from Durable Materials
You also want to ensure that the materials used in your mic stand are durable and long-lasting. Avoid cheaply made stands that may break easily or not provide enough support for your microphone.
The Best Microphone Stand For The Audio Technica AT2020 Is...
Taking all of these factors into consideration, I recommend the On-Stage MS7701B Tripod Microphone Boom Stand as a top choice for Audio Technica AT2020users.
This stand is sturdy and reliable, with a solid steel base and adjustable height. Its boom arm can also be adjusted to get just the right positioning for your mic. Plus, it has a convenient locking mechanism to keep everything in place during use.
No need to worry about this stand collapsing or not being able to support the weight of your AT2020 - it can hold up to 5lbs and has a 5-year warranty for added peace of mind.
So go ahead and invest in this mic stand - it's a durable, reliable choice that will support your Audio Technica AT2020 for many recording sessions to come.
More About The On-Stage MS7701B Tripod Microphone Boom Stand
You can't go wrong with the On-Stage MS7701B. It's durable, portable, versatile, and compatible with all industry-standard microphones. The steel construction is designed for reliability and support, while the nonslip rubber feet keep the stand safely in place on any floor or stage.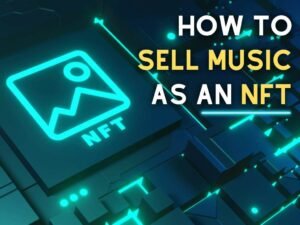 You Should Read This Next!
The lightweight stand quickly folds down flat for easy load-in, setup, teardown, and load-out, and can be stored in a compact space for efficient transportation. The height adjustable from 32"–61.5", so you can find the perfect placement for your microphone in any application or setting.
The boom provides 30" of reach for convenient mic placement and can be removed to convert the stand into a traditional straight tripod mic stand.
Whether you're using it for concerts, shows, karaoke, churches, school music programs, or public speeches, the On-Stage MS7701B is a great choice.
So if you're looking for a microphone stand that will offer lasting performance while using your Audio Technica AT2020, this is your best bet, hands down!
Your Other Option: The Rode PSA1
Both the On-Stage MS7701B and the Rode PSA 1 offer a sturdy build and a versatile range of motion so that you can find the perfect position for your mic.
The On-Stage MS7701B also features internal dampening, which helps to reduce vibrations and noise.
If you need a boom arm that can be mounted to a desk, the Rode PSA 1 is a great option. It comes with a weighted base that ensures stability, even when moving the arm around.
Beyond how you plan to use your mic and mic stand, another factor that will determine your choice, is the cost. The On-Stage stand is far cheaper than the Rode one, but of course, with Rode, you are getting the guaranteed prestige and quality.
Do You Need A Shockmount?
While a shockmount is not necessary for every recording situation, it can be immensely helpful for reducing noise and vibrations that may affect the sound quality of your recordings.
If you are recording in a space with a lot of movement or potential for jarring noises (such as footsteps or slamming doors), using a shockmount can greatly improve the audio quality of your recordings.
Additionally, if you plan on using the AT2020 for recording vocals, a shockmount can also reduce any noise from handling the microphone.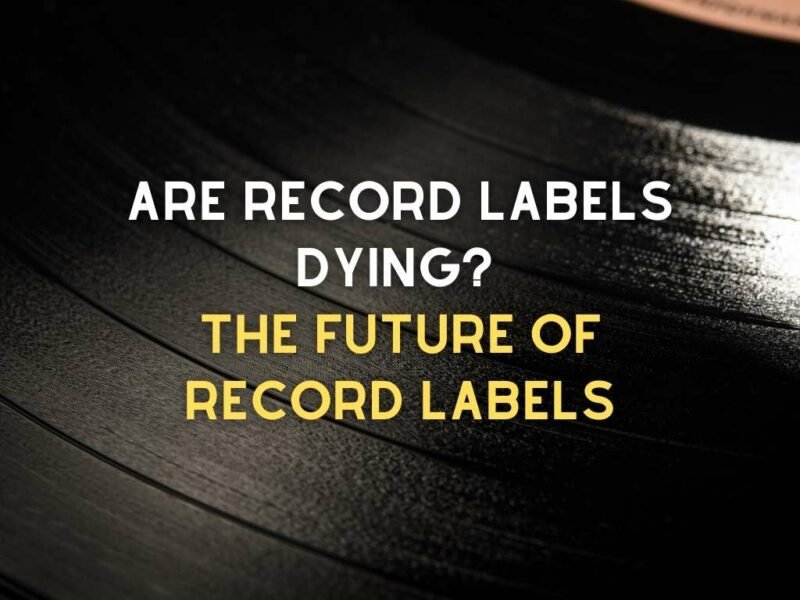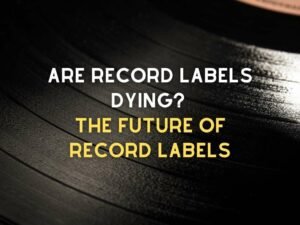 You Should Read This Next!
One option to consider for use with the AT2020 is the Audio-Technica AT8458 Shock Mount. This shockmount is specifically designed for use with the AT2020 and other microphones in Audio-Technica's BP400 series.
It features a sleek, low-profile design and offers effective reduction of noise and vibrations for improved sound quality.
So if you're looking for a reliable shockmount option to use with your Audio Technica AT2020, the AT8458 is definitely worth considering.
Note: This post contains affiliate links, and I may receive a small commission for purchases made through my links. However, I only recommend products that I personally use and trust. Thank you for your support!