There's no need to break the bank when searching for high-quality reverb plugins.
Many free reverb VSTs can be as effective as their paid counterparts in enhancing your music production game.
In this post, I'll discuss some of the best free reverb plugins available today.
Valhalla Super Massive: Lush Echoes and Immersive Soundscapes
Valhalla Super Massive by Valhalla DSP is a popular free reverb VST that provides a luscious cloud of echoes and feedback. The plugin offers countless options for creating rich soundscapes with its long decay times and large modulated spaces.
You Should Read This Next!
The intuitive interface allows you to tweak various parameters such as:
delay time
feedback amount
mix level
modulation rate
low-cut filters
diffusion settings to create an otherworldly atmosphere that suits your project's vibe.
In any case, this top-rated free reverb plugin is perfect for creating immersive soundscapes in genres like ambient music or adding depth to vocals without drowning them out.
Oril River: Versatile Stereo Reverb for a Professional Sound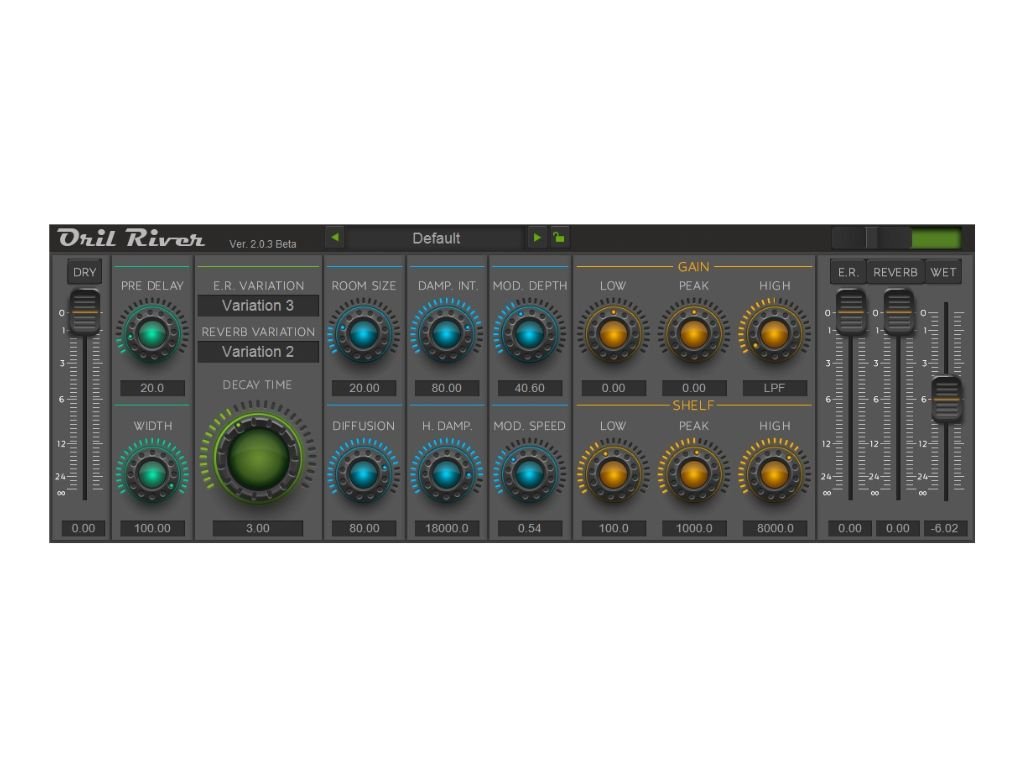 Oril River by Denis Tihanov is another versatile and feature-packed stereo reverb effect that rivals some of the best commercial reverbs on the market.
This gem among free convolution reverb VSTs offers multiple algorithms designed to emulate realistic spaces such as rooms, halls, plates or complex modulated echoes with ease.
The flexible parametric EQ, pre-delay, and damping options allow you to fine-tune the reverb characteristics to achieve a professional sound.
If you're looking for a free reverb software that sounds great on various instruments and vocals, Oril River is worth checking out.
Protoverb: Unique Reverb Algorithms for Experimental Creations
Protoverb by U-He is all about experimentation. This free reverb VST utilizes random algorithms to create unique reverb sounds that can add a creative twist to your production.
The plugin generates new settings each time you hit the 'Randomize' button, enabling you to explore countless possibilities.
While the interface is relatively simple, Protoverb can produce everything from realistic room reverbs to weird resonances and metallic echoes. This plugin is perfect for adventurous producers who want to dive into uncharted reverberation territories.
Ambience by Smartelectronix: A Go-to Reverb VST for Vocals and Instruments
Ambience by Smartelectronix has been praised as one of the best free hall reverb plugins out there.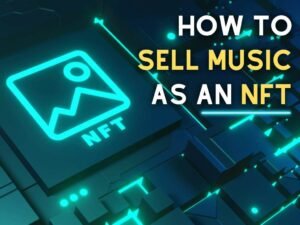 You Should Read This Next!
Its smooth tails and pristine sound make it an excellent choice for vocals or instruments in need of a spacious effect without muddying the mix.
The plugin includes several useful features such as damping controls, stereo width adjustments, pre-delay settings, and an integrated gate function that allows greater control over the reverb decay.
Ambience's versatility makes it a must-have in any producer's arsenal of free reverberation plugins.
OldSkoolVerb by Voxengo: Classic Reverb Sounds with Modern Flexibility
OldSkoolVerb by Voxengo provides classic algorithmic reverb effects designed to blend well with various audio material. The easy-to-use interface allows you to dial in custom spaces ranging from small rooms up to large halls.
This top-rated free reverb plugin features adjustable low-cut and high-cut filters, reverb time control, and stereo processing options that let you create a tailored sound.
For a touch of vintage warmth and character in your productions, OldSkoolVerb truly stands out.
MCharmVerb by MeldaProduction: Powerful Features and Intuitive Interface
MCharmVerb by MeldaProduction brings the quality and flexibility of commercial reverb plugins to your fingertips without costing a dime. This free reverb software features six selectable algorithms, including Room, Hall, Plate, Cathedral, Tunnels and Spaces.
With its powerful parametric EQ section and built-in randomization feature for generating new settings instantly, MCharmVerb is perfect for producers who want an intuitive yet feature-packed plugin at their disposal.
The resizable interface also ensures that you can have as much or as little control over the process as you desire.
Epicverb by Variety of Sound: Warm and Rich Reverb for a Full-Sounding Mix
Epicverb by Variety of Sound is another excellent free reverb VST that offers warm and rich reverb effects ideal for creating full-sounding mixes.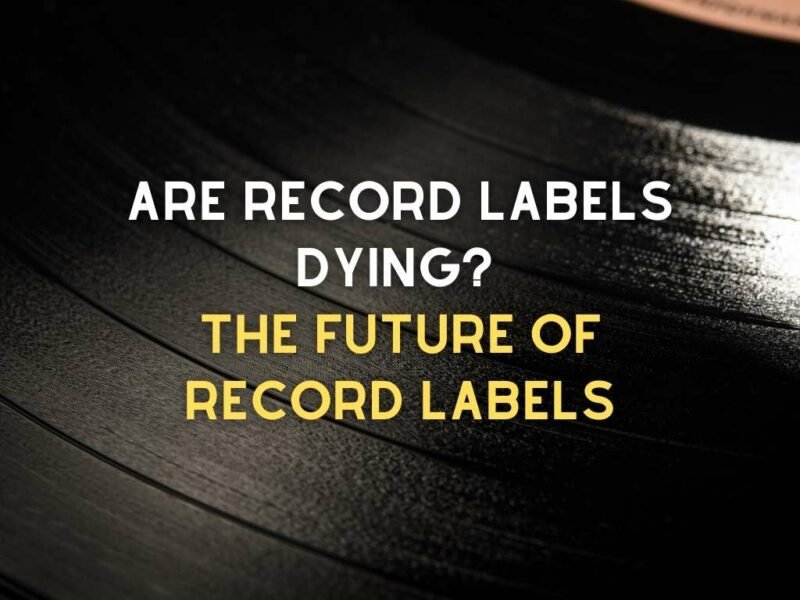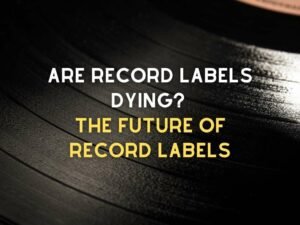 You Should Read This Next!
With its extensive parameter controls ranging from room size to diffusion settings and damping options, Epicverb can effectively emulate various spaces from intimate rooms to vast halls.
The integrated modulation section lets you add subtle movement to the sound or create dramatic shimmers reminiscent of vintage hardware reverbs.
Altogether, Epicverb is a versatile plugin that deserves space in your music production toolkit.
TAL-Reverb-4: Simple Interface with Impressive Audio Capabilities
TAL-Reverb-4 is a no-frills stereo plate reverb plugin designed to provide lush reverberation effects without overwhelming the user with complex parameters or needlessly consuming CPU resources.
The simple interface comprises just four knobs for decay time, pre-delay time, wet/dry mix level control and high-frequency damping.
Despite its straightforward design, TAL-Reverb-4 delivers impressive audio results perfect for vocals, drums, and other instruments. Its ease of use and broad compatibility make it an excellent choice for producers starting their journey in reverb processing.
Choosing the Best Free Reverb VST for Your Specific Needs
All things considered, the best free reverb plugin is highly subjective and will depend on personal preferences and specific requirements of your project.
Factors such as desired reverb type (e.g., room, hall, plate), interface complexity, CPU usage, and available features should all be weighed when deciding which plugin to employ.
Comparing Free vs. Paid Commercial Plugins in Quality and Features
While it's true that paid commercial plugins often come with additional features or a more polished sound quality than their free counterparts, many of the free reverb VSTs discussed above have proven to be on par with paid plugins in terms of sonic results.
Ultimately, whether you choose to invest in commercial reverb software or explore free options largely depends on your budget constraints and personal workflow preferences.
However, always remember that creativity knows no price tag – some of the most memorable music productions have been crafted using only free or affordable tools.
So go ahead—take these free reverberation plugins for a spin and elevate your music production game!
You Should Read This Next!
Lyrics
Please save some lyrics first.