Are you looking for the best budget turntable? Then you're on the right track. Buying a turntable like the Sony LX310BT will transform the way you enjoy music with its clean solid sound, easy setup, and connectivity features.
Best of all? It's budget-friendly so you can appreciate the rich sound of your records without breaking the bank.
Many budget turntables out there lack quality construction. Even worse, some have poor-quality platters and drive systems. The problem is that some reviews highlight the other features but not these important details.
It can sway you into buying a turntable with Bluetooth connectivity or a swappable stylus, but if the main components are not up to standards, you won't be able to get a decent tone out of it.
To help you make the most out of your budget, we've read numerous audiophile reviews and manuals to find the best affordable turntables.
This article will focus on the most important aspect of the record players, the sound quality it produces, before mentioning other features. This way, you can focus on finding the best-sounding unit which is the main reason to buy a turntable.
Once you have decided on a turntable, head over to The Best Budget Turntable Speakers, and complete your set!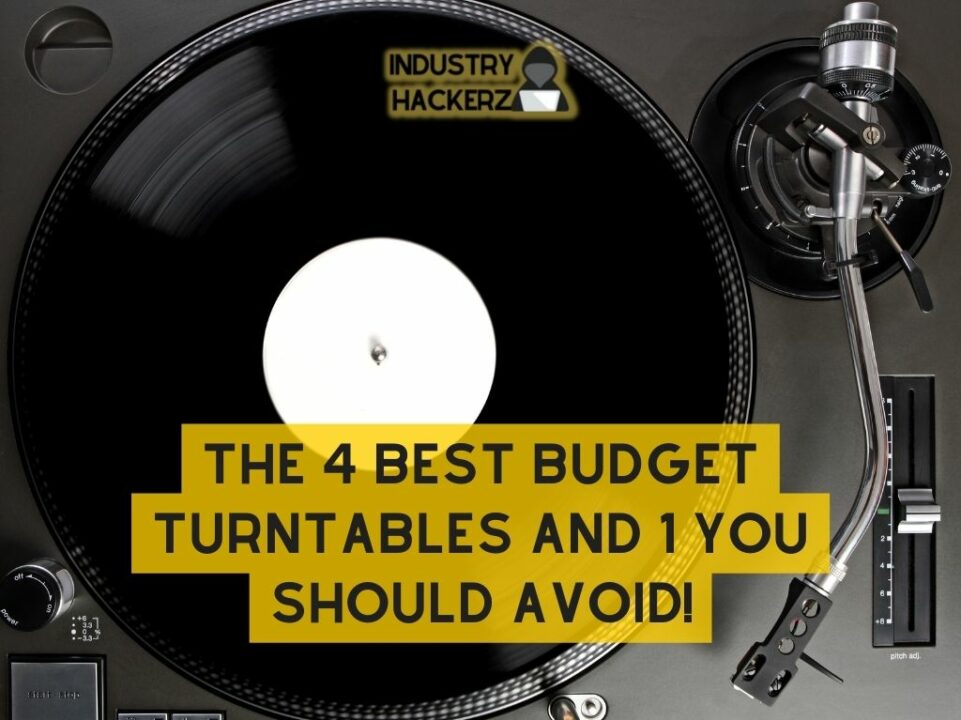 Top 4 Rated Budget Turntables and 1 to Stay Away From
Sony PS-LX310BT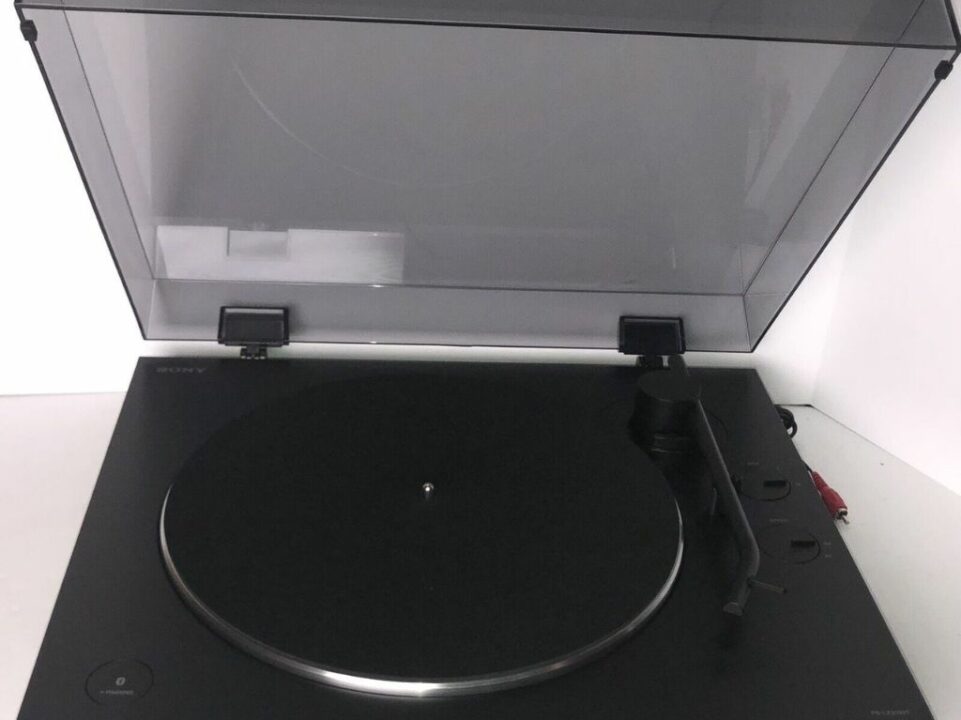 The Sony LX310BT redefined the term easy listening. It produces great sound without requiring too much fuss. This belt-driven, fully automatic model is not just easy to use; it is also low-priced, and allows you to enjoy music wirelessly. It may be the best budget turntable that is out there presently.
You Should Read This Next!
Impeccable Sound Quality
Sony is an established name when it comes to sounds, but this unit still surprised a lot of enthusiasts. The LX310BT was able to deliver an authentic record-listening experience.
Some users mentioned that details get blurred and that the dynamic punch is somewhat underwhelming, but the sound quality the unit produces is significantly better than those from other turntables in the same price range.
Feature-packed
This model offers Bluetooth connectivity. It can pair with up to 8 devices at one time so you can play your vinyl on your speakers, soundbars, and speakers.
The range is quite high at 10 to 15 meters so you can enjoy your music even if you're in another room.
It has a pre-installed pre-amp but you can also use your own by attaching it to the line output at the back. You can also calibrate the gain. You can easily switch from low, medium, to high to minimize distortion.
Easy To Use
This model is another nearly plug-and-play set. All you need to do to start listening is to place the platter on the spindle and then position the belt.
That's it. There is no need to calibrate anything. Plus the pre-installed Audio Technica (Sony-branded) AT3600 cartridge means you can play from the box within ten minutes.
Fully Automatic
Unlike the other turntables in the list, the PS-LX310BT is fully automatic. Just place the record on the platter and press the start button.
The tonearm will find the starting place on its own. And it also has an auto-stop so your platter doesn't keep on spinning once the album or single has finished playing. Some users say that this feature makes the stylus last longer.
Minimalist and High-Quality Design
The Sony PS-LX310BT features a minimalist design. It's basically just a plastic plinth with a tonearm and aluminum die-cast platter. It does have a removable dust cover.
It has few controls including a Bluetooth button, and some dials for choosing the play speed and size of the record. You can quickly change the speed from 45 rpm to 33 ⅓ with a turn of a dial. At the front are the controls for starting and stopping the turntable and for lifting the tonearm.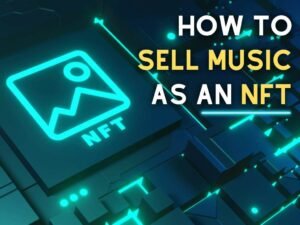 You Should Read This Next!
The turntable feels sturdy despite being lightweight at 3.5 kg. The aluminum tonearm makes it durable and delivers a powerful base, rich sound, and stable playback.
Audio Technica LP120XBT-USB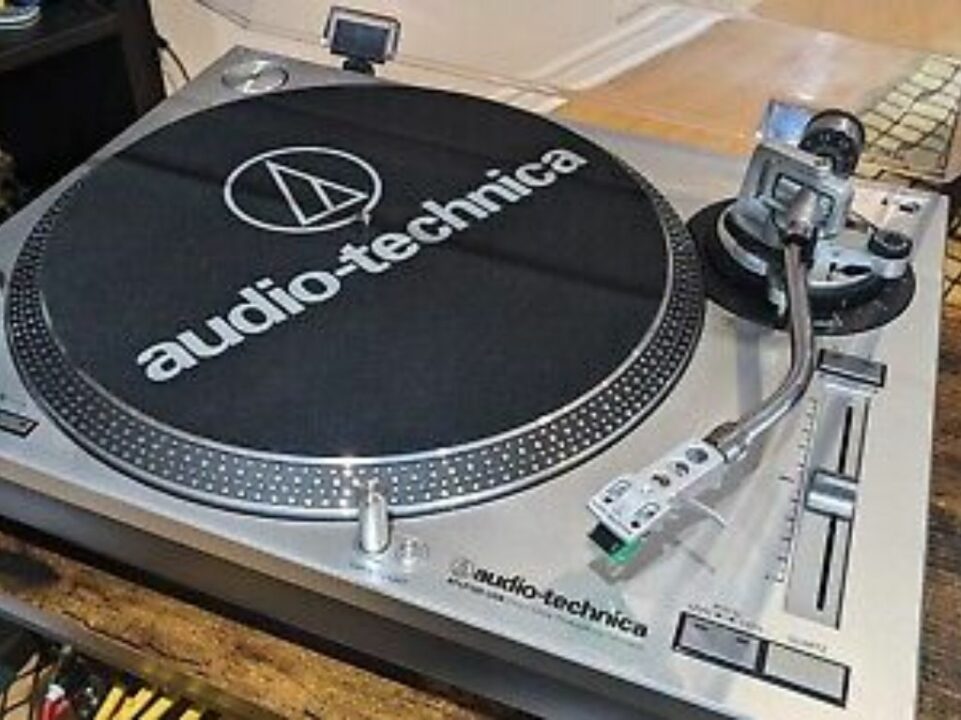 The AT-LP120XBT-USB is deemed by some reviewers as the jack-of-all-trades when it comes to turntables. The sound that it is able to produce is up to standard, extracting plenty of details for the record.
The unit does well with rhythms and puts a good emphasis on midrange tones. It does particularly well in showcasing vocalists. While it may not be the most assertive-sounding turntable out there, it is still a good one for its price.
Feature-packed
This Audio Technica model is a 3-speed turntable. This means it can play 33 ⅓ LPs, 45s, and 78s. So if you have all sorts of records hidden away, you'll be able to play those on this unit.
Instead of being belt-driven, this model is direct-driven, meaning the aluminum platter is connected to its motor.
People who have bought this same unit claim that the belt-driven type models spin the records at a more consistent pace. However, there is still an ongoing debate among music enthusiasts regarding this claim.
Easy to set-up and use
The LP120XBT-USB features a built-in preamp that you can hook up hassle-free to any computer via the USB.
It comes with the Audacity software that lets users convert vinyl tracks to CDs or other digital formats which you can load onto other music-playing devices. This means you can play your records anywhere and anytime as long as you have a music player.
Fully Manual
While other Audio Technica turntables are automatic, this particular model is fully manual. That means you need to lift the tonearm and situate the stylus on the groove to start playing the record.
While some find this feature a downer since you have to be on hand to start playing music, other vinyl fans enjoy the experience.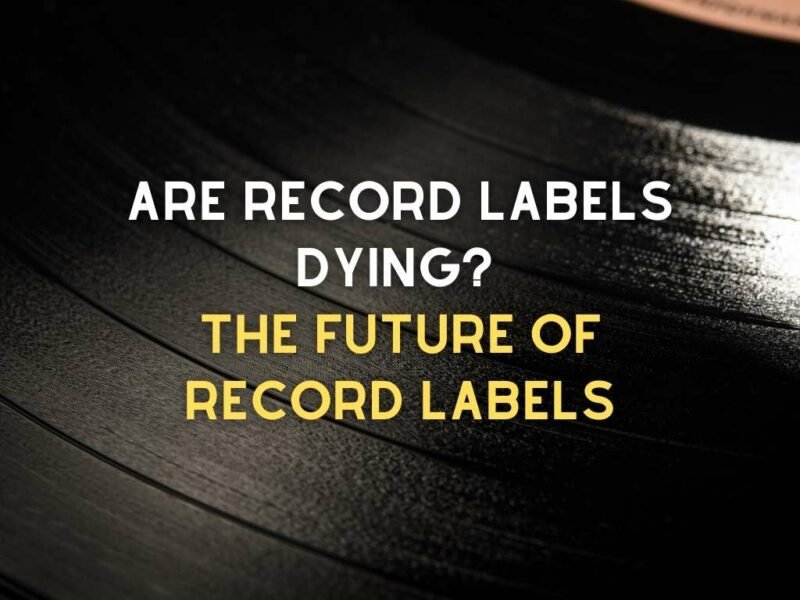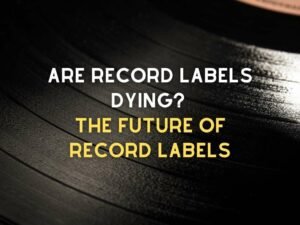 You Should Read This Next!
Sturdy Build
Most affordable turntables are made of cheap plastic. The LP120XBT-USB's plinth or base and controls are metal. This gives the unit a heftiness that some buyers really like. The plastic components are sturdy as well.
Pro-Ject T1 Phono BT
Pro-Ject is a well-established name when it comes to turntables. And while the T1 Phono BT is considered an entry-level model, it still offers an easy listening experience that is well-suited for all types of music.
It produces minimal surface noise. The bass can be a little overwhelming, but the sound is generally clear. As a bonus, the Pro-Ject T1 Phono BT offers seamless wireless connectivity, and it is easy on the eyes as well.
Fully Manual
The T1 Phono BT is a manual turntable that also has a manual speed change, so you can customize your listening experience. This lack of an automatic speed change feature may be a deal breaker for music listeners who constantly switch between 33 and 45 revolutions per minute. Worse, every time you need to change speeds, you have to remove the unit's glass platter, unhook the belt drive and attach it to a different part of the motor pulley, then reinstall the platter. However, this can be a good thing if you like the hands-on experience.
Easy To Set-up And Use
Aside from hooking up the belt drive and installing the glass platter and felt mat, this turntable comes ready to use. It is a plug-and-play model that is great for turntable newbies. This means you won't need to calibrate the cartridge or tonearm.
The T1 Phono BT comes with a built-in phono stage. You can plug it into a speaker with RCA inputs. Do you prefer a wireless listening experience? Just toggle the Bluetooth switch on the side and connect your wireless headphones or speaker.
Aesthetic But Sturdy Build
One of the biggest selling points of this turntable is its appearance. This model comes in satin walnut foil, satin white, and classic gloss black. Its chassis is made of medium-density fiberboard, making the unit quite thin. The ample space overhead gives the user lots of space to place and remove records even if the turntable is placed on an enclosed shelf.
You Should Read This Next!
The T1 Phono BT comes with removable perspex. This doesn't add to the authentic feel, the cover also keeps the glass platter and plinth free of dust.
This model also has an aluminum tonearm that is not only more elegant and more stable, but it also allows for the precision placing of the stylus. The same is true for the factory-installed Ortofon cartridge. These features make placing the needle at the right starting point so much easier.
Denon DP-300F
If you are looking for a budget turntable that sounds good and looks great, then the Denon DP-300F may be the model for you. It is easy to use, fully automatic, well-built with good materials, and even has features to digitize your records.
This two-speed (33 ⅓ and 45 rpm) turntable is belt-driven, allowing it to produce a cleaner sound. It is truly a must-have for music purists who love the sound that only a vinyl record can deliver.
Fully Automatic
With the Denon DP-300F, you don't have to stand by your turntable when the record ends. You also don't need to manually queue your albums. The auto start and stop feature prolongs the life of the needle because the arm falls back into position when the album is done playing.
Because you can use this model without needing to deal with anti-skate setup or tracking weight, the DP-300F is one of the best options for those who are new to this listening experience.
Upgradable
It is important to note that the automatic features come with a price. Sound quality is somewhat sacrificed in the name of convenience.
However, you can easily upgrade this model by swapping out the DSN-85 cartridge for something more accurate and replacing the headshell. Nevertheless, its existing components do produce reasonably detailed sounds.
Good Sound Quality
Its built-in phono equalizer helps the Denon deliver an open sound stage. It manages to give the vinyl some life without marring the integrity of the record's original recording.
The turntable produces good sound with a degree of warmth. It has a rolled-off treble with full mid-range. The bass is slightly uninspiring though, according to some users.
Satisfactory Build Quality
Many users are satisfied with the build quality. The Denon DP-300F features a die-cast aluminum plinth which gives it some stability and reduces external noise.
The build also ensures that the record spins uniformly and flutter-free. Some did mention that the plastic controls lack the tactility that other models had.
The unit comes in a metallic black finish, making it aesthetically pleasing to fit any listening space style.
Crosley Cruiser
The Crosley Cruiser is a suitcase-style turntable that is designed to be portable. It is very lightweight, small, and comes in a variety of colors (22, in fact). It is pretty versatile and can play records at 33 ⅓, 45, and 78 revolutions per minute.
You can also use it as a speaker when you play your MP3 files by connecting your device to it through its auxiliary input spot or via Bluetooth.
While this budget turntable seems to have a lot of great features, it is one model that you may want to skip if as a lot of comments say, it doesn't spin at a consistent speed, plus its stylus can scratch your records.
Easy To Use
One of the Cruiser's selling points is that it is easy to use. You just pop the lid open and lay the record on the platter. It is a manual turntable so you need to physically position the tonearm at the starting point. But besides that, there is nothing else you need to do.
Slightly Underwhelming Sound Quality
Portability and appearance are the main features of this particular model. That may be why the manufacturer sacrificed sound quality to keep it lightweight and easy to carry. The sound produced by the Crowley Cruiser, according to some users, is tinny.
Sturdy Build
The turntable is made from wood and leatherette. Users find this very appealing. Its two speakers are built into its case. While this makes the system compact, the speakers do cause vibrations that affect the sound that the turntable makes.
The lock to the case is quite sturdy and the tonearm, cartridge, and mat all snap into place quite neatly. Unfortunately, while the tonearm is attached firmly in place, the arm bearing is a little shaky. Again, this produces shakes that reduce the quality of the sound. Some users even mention instances of skipping when they play their records.
High Tracking Weight
One thing that you need to watch out for if you care about your vinyl records is tracking weight. The downforce is commonly 2.5g. The cruiser has an unusually high weight on its built-in cartridge (slightly above 7g). And since there is no way for you to adjust this, the turntable will cause wear on your records quite fast.
Conclusion
Owning a turntable, especially if you have just started exploring the world of vinyl records, is going to change your listening experience for the better. You get to hear the authentic sound of the music. And you don't need to blow your budget on a record player if you're not sure about this hobby yet. There are a number of amazing and affordable turntable options that you can get.
Try to find a belt-drive type turntable so you can play your music with minimal vibration. Remember that vibration means distortion. Additionally, find one that is easy to use if you are not yet adept at calibrating a turntable's settings. The Sony PS-LX310BT, for example, is as close to a plug-and-play unit as you can get. Not only can this model have you playing music in no time, but it is also fully automatic and produces great sounds.
Lyrics
Please save some lyrics first.