Unless you've been living under a rock these past couple years, you would know that AI is taking the digital world by storm!
Music is definitely not exempt. In fact, as I type, there are probably more AI music tools being released this second 😮
Granted, many of them are trash... but some will blow your mind. And, luckily, as most are web apps, they won't blow your processor.
I've whittled it down to the top 19 picks worthy of your time, and why you may or may not want to check them out.
It took me a minute to do this, so as a favor, tell a friend about this post (or don't, and keep all the gems to yourself!)
Without further ado, here they are, the best AI music generators & tools: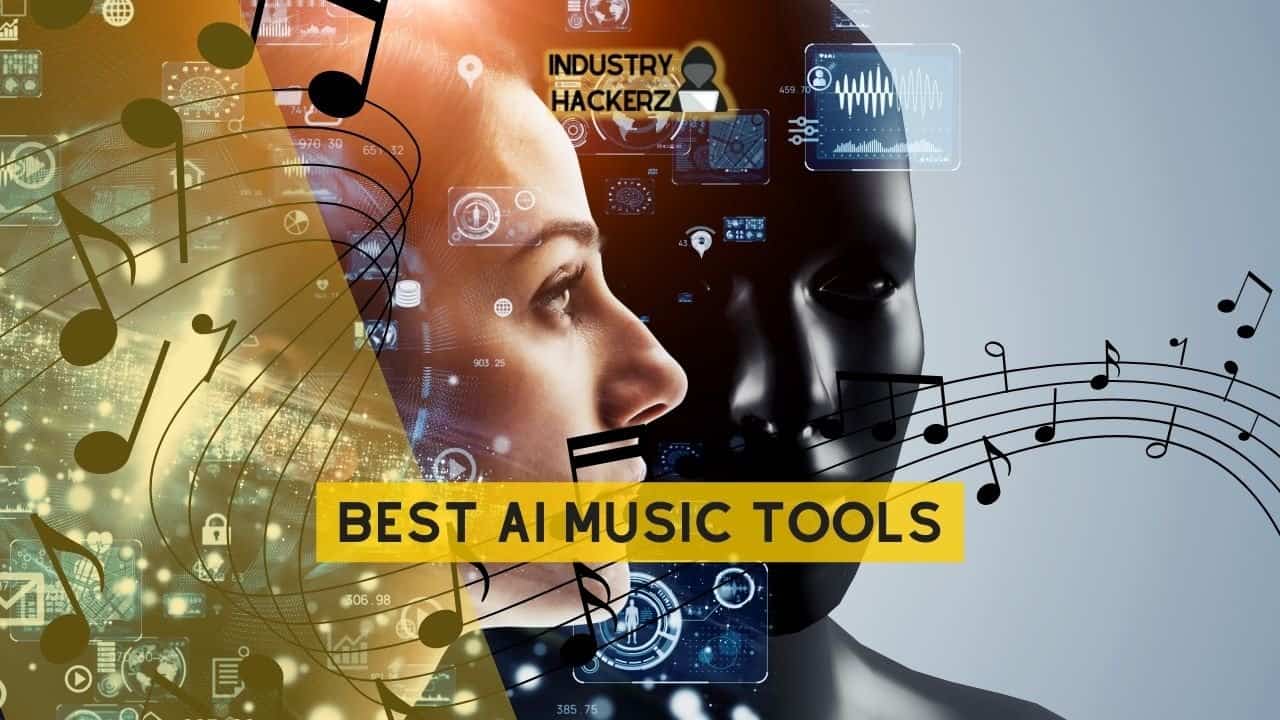 1. AI Lyrics Generator
AI song writing app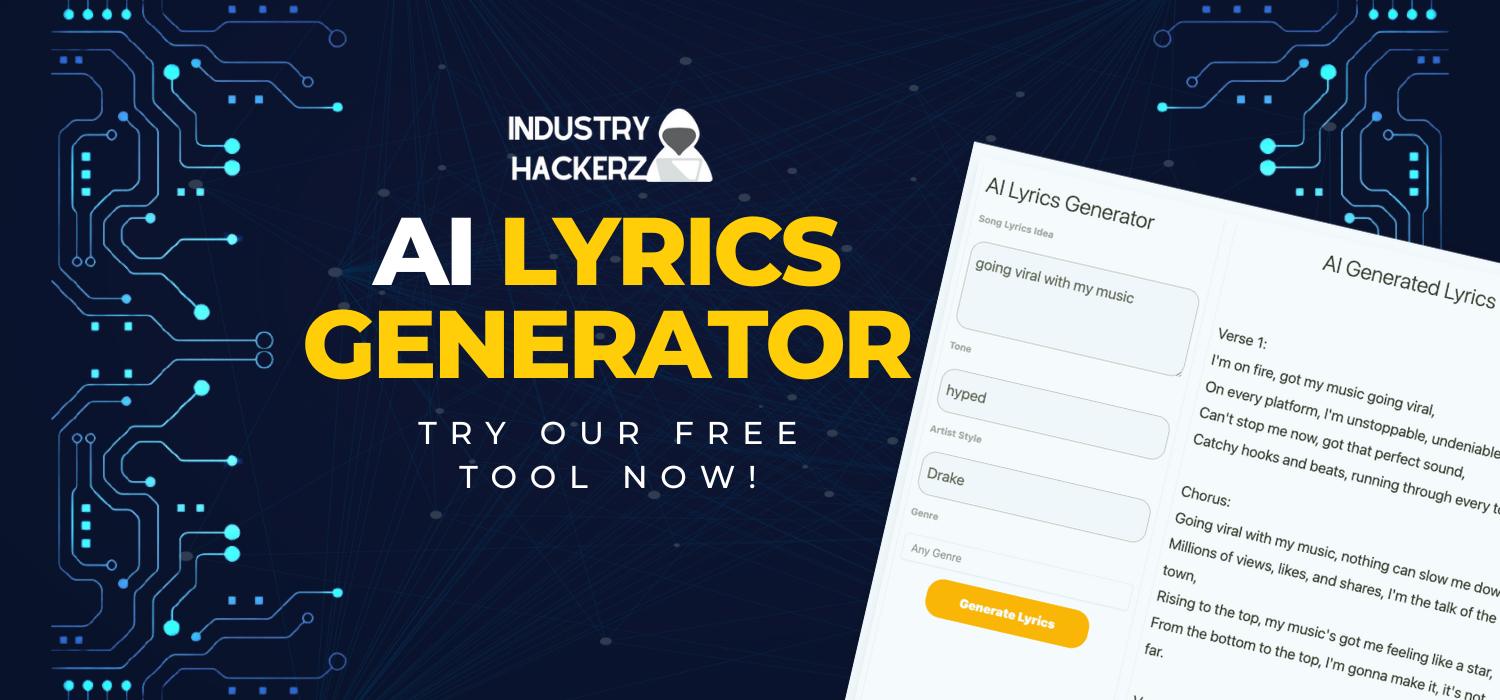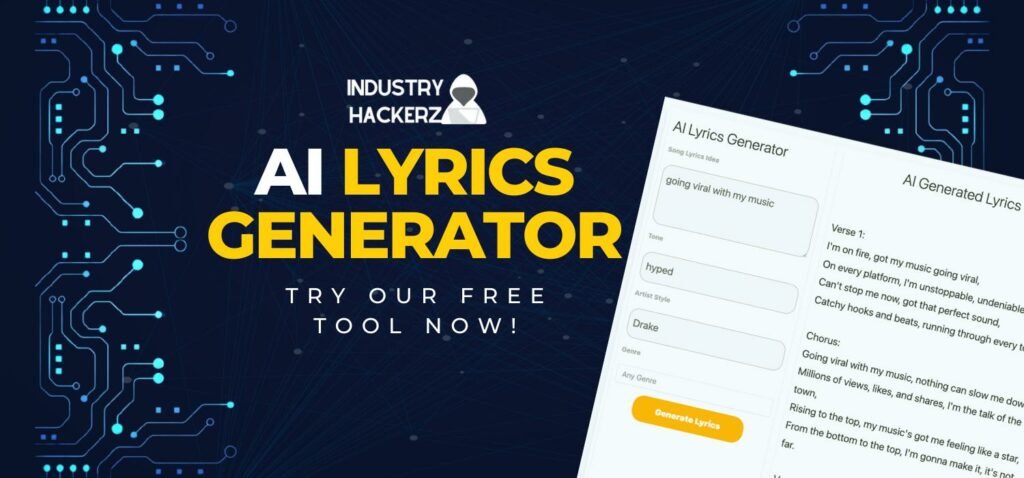 We couldn't kick this list off without the best AI lyric maker on the scene.
You Should Read This Next!
Our very own! Our AI Lyrics Generator lets you generate complete, royalty-free song lyrics that you can use however you want.
You can generate 3 free lyrics a day or pay for credits. What's more, the credits never expire!
2. Magenta Studio
For music production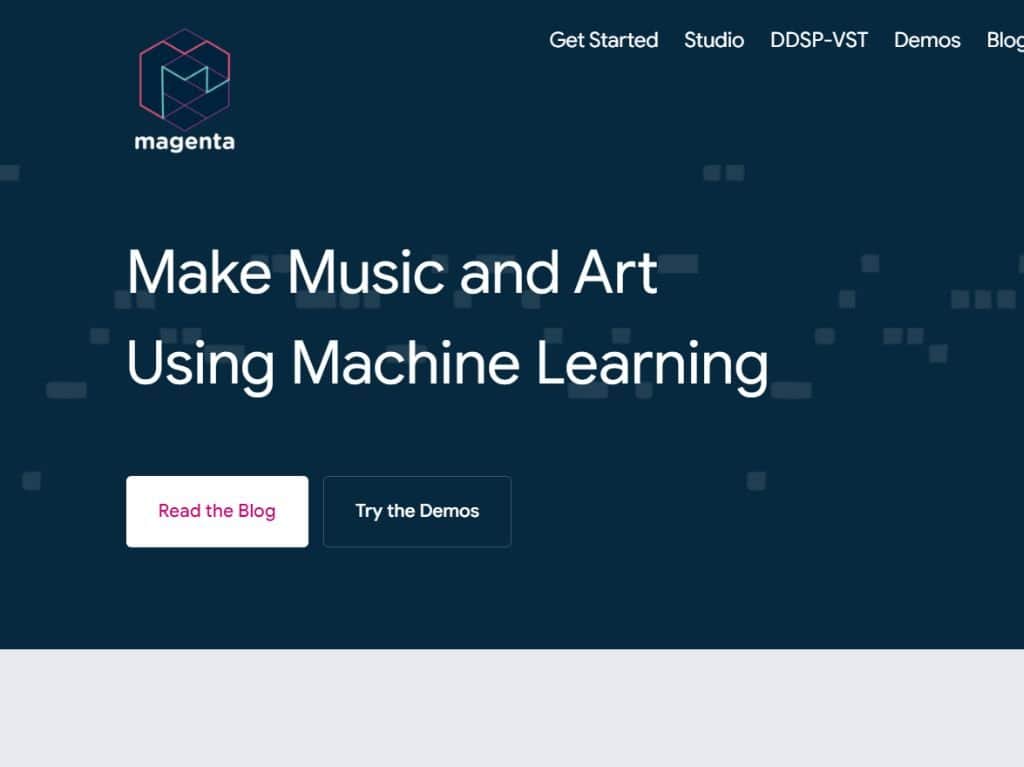 Magenta Studio is a free AI music generator by Google that contains a selection of music creativity tools and plugins.
Magenta Studio is a MIDI plugin for Ableton Live that includes five tools: Continue, Groove, Generate, Drumify, and Interpolate. These tools let you apply Magenta models to your music production process.
Here's a brief overview of each tool:
Continue extends an existing melody or drum pattern by adding bars to it.
Groove adds microtiming and velocity to quantized drum patterns, giving them a more human feel.
Generate creates new melodies and drum patterns from scratch, allowing you to explore new musical ideas.
Drumify converts non-drumming clips into drumming patterns, enabling you to experiment with different rhythmic structures.
Interpolate blends melodies and drum patterns, morphing between them over time to create smooth transitions.
Magenta Studio uses cutting-edge machine learning techniques for music generation and is available both as standalone applications and as plugins for Ableton Live.
These tools can help you create unique music compositions, generate new melodies and harmonies, and experiment with AI-assisted music creation.
3. Ecrett Music
AI Composing Software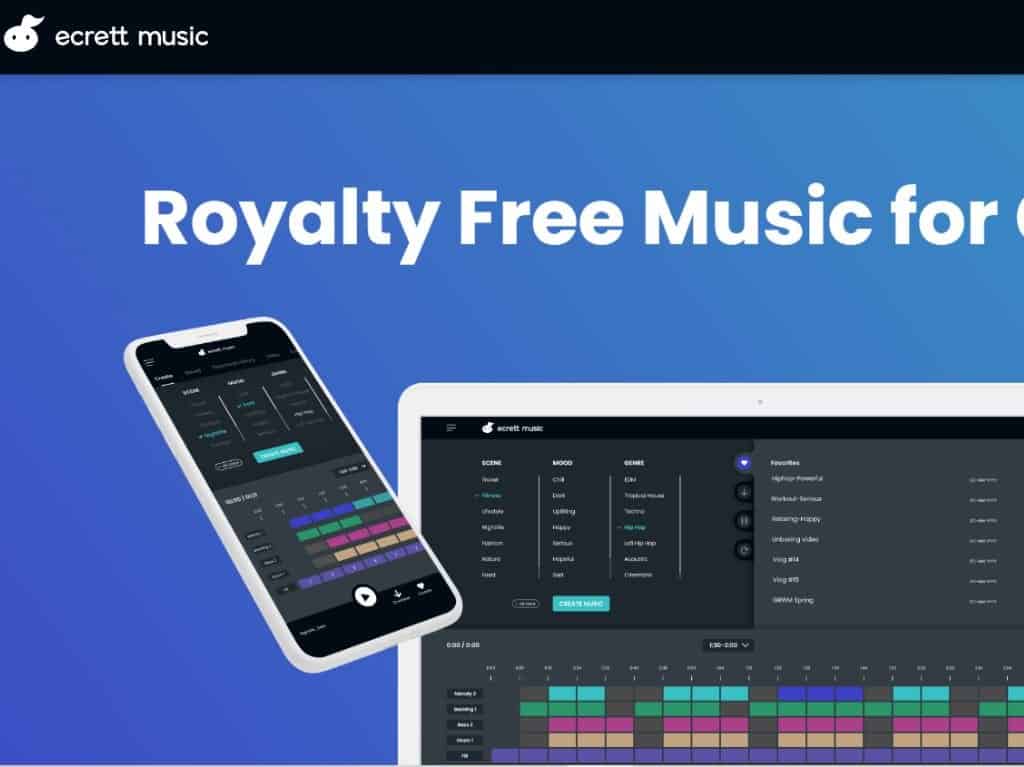 Ecrett Music is an AI-driven music composing software that lets you to create custom music across various genres and styles.
It has an easy-to-use interface; even for those who know little about music composing.
Ecrett Music generates over 500,000 patterned music tracks every month and provides a large pattern library for users to choose from.
It also allows for customization of music, such as adjusting instrument and structure, and users can upload videos to check if the music matches. Pretty cool!
Ecrett Music is royalty-free, and you can download your music as is or customize it.
You can also share or post the stuff you create on various platforms, such as social media or website, and monetize through YouTube.
There are some restrictions you should be aware of, however, such as prohibiting the sharing, sending, or distributing music created with Ecrett as a music format (even for free) and/or through a downloadable link. Which can be very confusing- so read ther site disclaimers!
4. Solaris Virtual Vocalist
AI Vocal Software
Solaris Virtual Vocalist is an AI-powered music production tool that allows users to create realistic vocal synthesis in various languages and tones.
It is the first native English library powered by Synthesizer V, and it provides unrivaled flexibility and freedom for creators.
The Solaris Virtual Vocalist follows a similar format to other vocal synthesizers, allowing creators to draft vocals that can later be used as a reference by the real singer.
A songwriter can purchase vocals in a variety of languages, tones, and vocal ranges, and the platform has an intuitive and easy-to-use interface, making it unique among competitors.
The Solaris Virtual Vocalist gives users access to a singer for any lyrics and melody they can imagine, anytime, anywhere.
Solaris Virtual Vocalist is hands down, one of the AI tools that are at the cutting edge of music production! For music producers and vocalists who want to experiment with AI-assisted music creation and enhance their creativity - you gotta try this one!
5. AIVA
Virtual AI Artist
AIVA, which stands for "Artificial Intelligence Virtual Artist," is another dope platform that composes original music tracks using machine learning algorithms.
It is also recognized by the French music licensing organization SACEM.
AIVA provides an easy-to-use interface for artists, and AI music enthusiasts to create unique compositions, even without prior music writing experience.
The tool offers various preset styles like modern cinematic, pop, rock, and more to choose from.
AIVA can generate music in different moods and for diverse purposes, such as background tracks for videos, podcasts, and games. This makes it appealing for media projects.
The free version gives artists access to AIVA's AI composition capabilities, while the paid version includes advanced features, customization, and commercial use rights. Pricing is affordable, opening up AI music creation to a wide range of users.
With its accessible web and desktop apps, AIVA allows artists to tap into AI for composing original music. It's an intriguing new avenue for experimenting with fresh musical ideas and expanding creativity.
6. Soundraw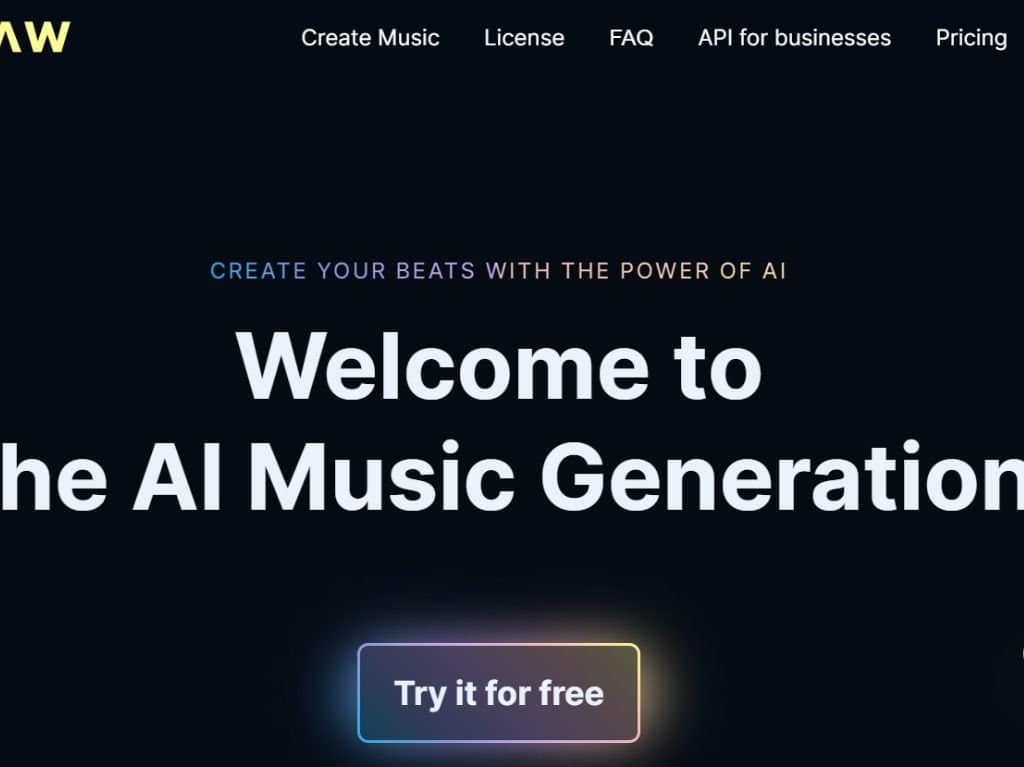 Soundraw is an AI music generator that allows users to create original, royalty-free music for their projects. Here are some key features of Soundraw:
Soundraw offers an easy-to-use interface that allows users to customize the length, tempo, composition, instruments, and genre of music.
Soundraw generates music based on user preferences, such as genre, instruments, and mood, and it can create multiple pieces of music in a matter of seconds.
Soundraw provides lossless files in WAV format that can be used for videos, presentations, and other projects.
Soundraw offers a range of pricing plans, including an annual plan and a monthly plan, and users can generate unlimited songs and download up to 50 songs per day.
Soundraw can be used for various purposes, such as YouTube and social media, corporate videos, web ads, TV and radio commercials, broadcast programs and movies, and games and apps.
7. Amper Music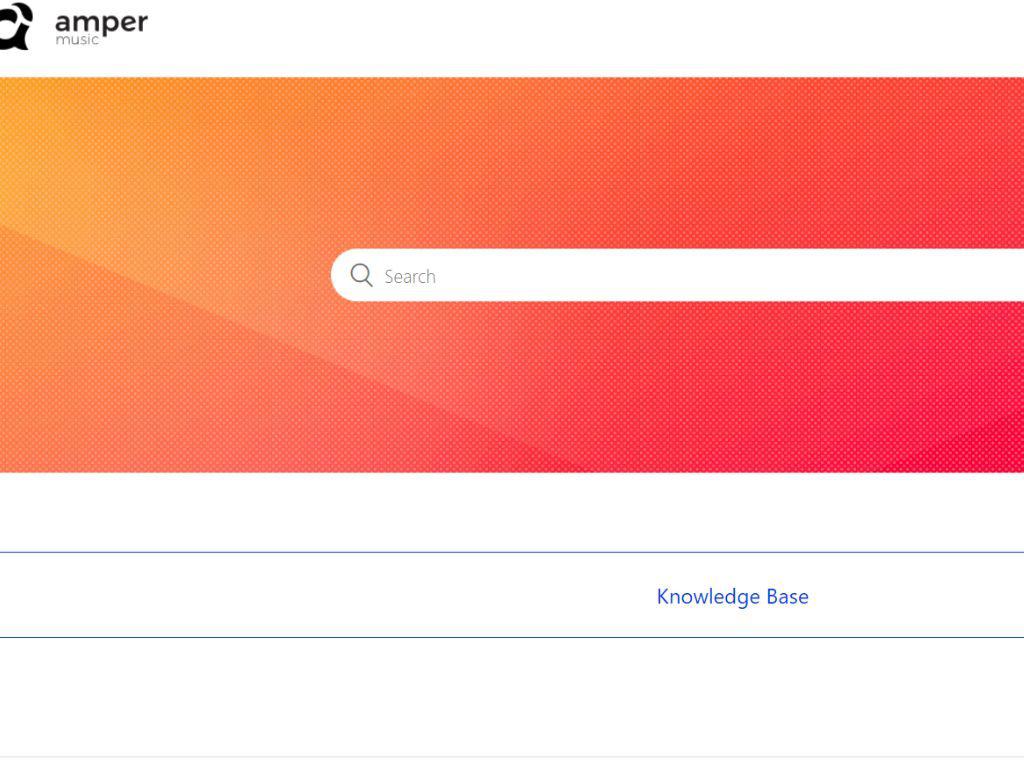 Amper Music is an AI music composition platform that allows users to create and customize original music tracks using a proprietary library of over a million samples.
The AI is designed to describe every facet of music, including genre, mood, and instrumentation, and generate fully editable, bespoke music that users can tweak virtually instantaneously.
Amper Music is recognized as one of the easiest AI music generators to use, making it a perfect choice for those looking to get started with AI-generated music.
There isn't a steep learning curve, either; it doesn't require deep knowledge of music theory or composition to use.
It creates tracks from pre-recorded samples that are then transformed into modifiable audio using keys, tempo, individual instruments, and more.
The cloud-based platform is a great choice for content creators or individuals looking to develop soundtracks and sound for games, movies, or podcasts.
They offer a range of pricing plans, including an annual plan and a monthly plan, and users can generate unlimited songs and download up to 50 songs per day.
8. Soundful
Soundful is an AI music generator for producing royalty-free background music for video-based content. It is designed for producers, creators and brands:
Producers can generate unique tracks to avoid creative blocks and download high resolution files.
Creators can discover unique, royalty-free tracks fitting for their content without copyright issues.
Brands can acquire affordable, tailored music for their brand needs.
9. Orb Producer 3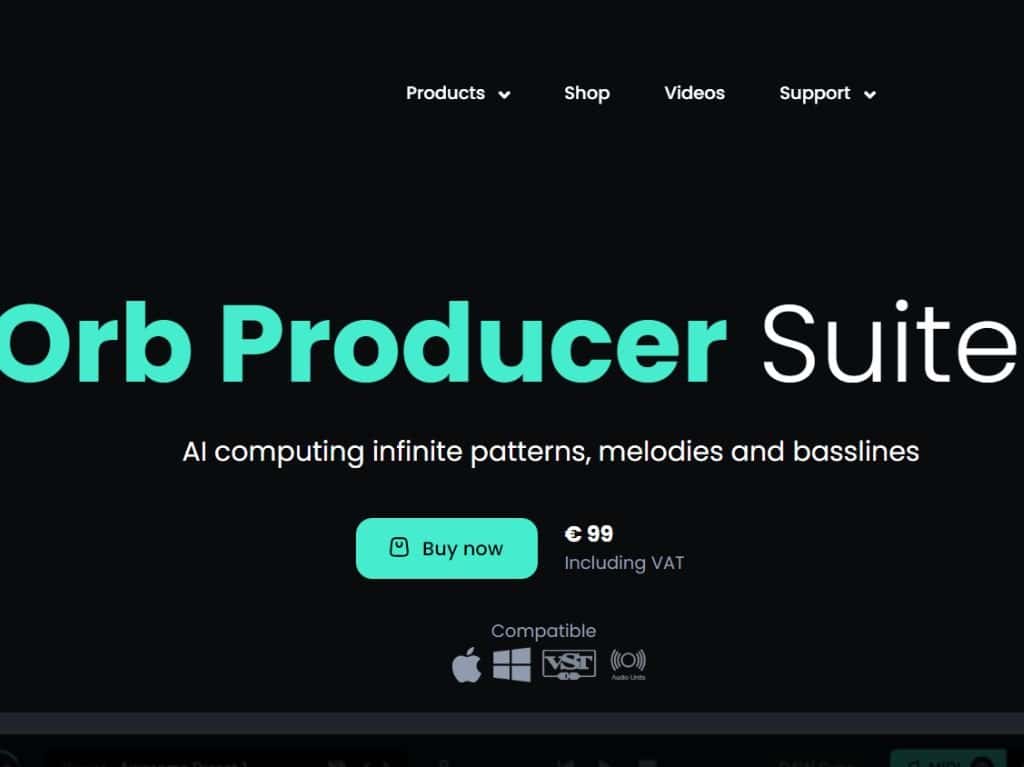 Orb Producer 3 is an AI-powered plugin suite designed to help music producers create professional-quality musical patterns and loops. It includes four plugins - chord, melody, bass, and arpeggio.
Here are some key features of Orb Producer 3:
It uses AI to generate musical patterns and loops based on a mood or tempo.
It allows users to start with a chord progression and generate melodies, and customize the music.
Orb Producer 3 offers advanced technology to create loops, chords, melodies to help create unique compositions.
It is easy to use and assists music producers in creating professional-grade ideas.
Orb Producer 3 is available as a plugin for major DAWs like Ableton Live, Logic Pro X, and FL Studio.
It is part of the Orb Plugins suite, which includes other AI tools like Orb Tempus, Orb Orchestra, and Arpeggio.
10. Loudly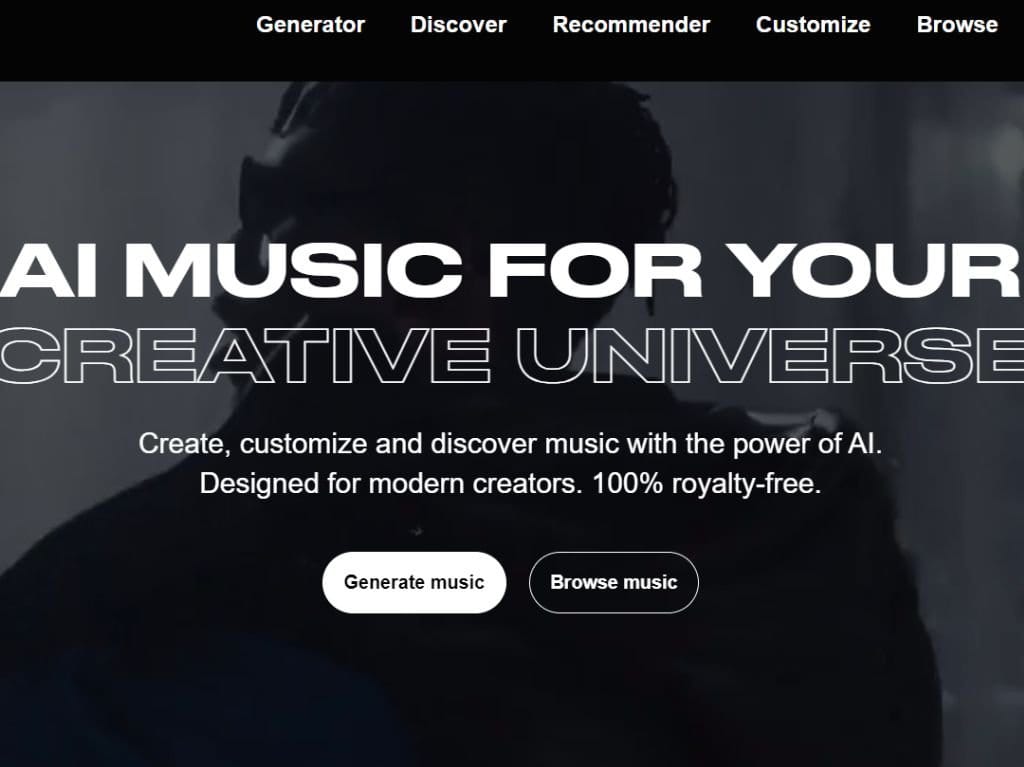 Loudly is an AI music generator that allows users to create, customize, and discover music with AI capabilities. Here are some key features:
Loudly offers an interface to customize length, tempo, composition, instruments, and genre.
It generates music based on preferences like genre, mood, and energy.
Loudly provides WAV files that can be used for videos, presentations, and projects.
It offers pricing plans with unlimited song generation and daily downloads.
Loudly can create music for YouTube, social media, videos, commercials, movies, games, and more.
Loudly's AI Music Generator is designed to collaborate on music creation. Input commands and Loudly delivers unique AI music results across popular genres, perfect for video creators, filmmakers, producers, advertisers, and more.
11. WavTool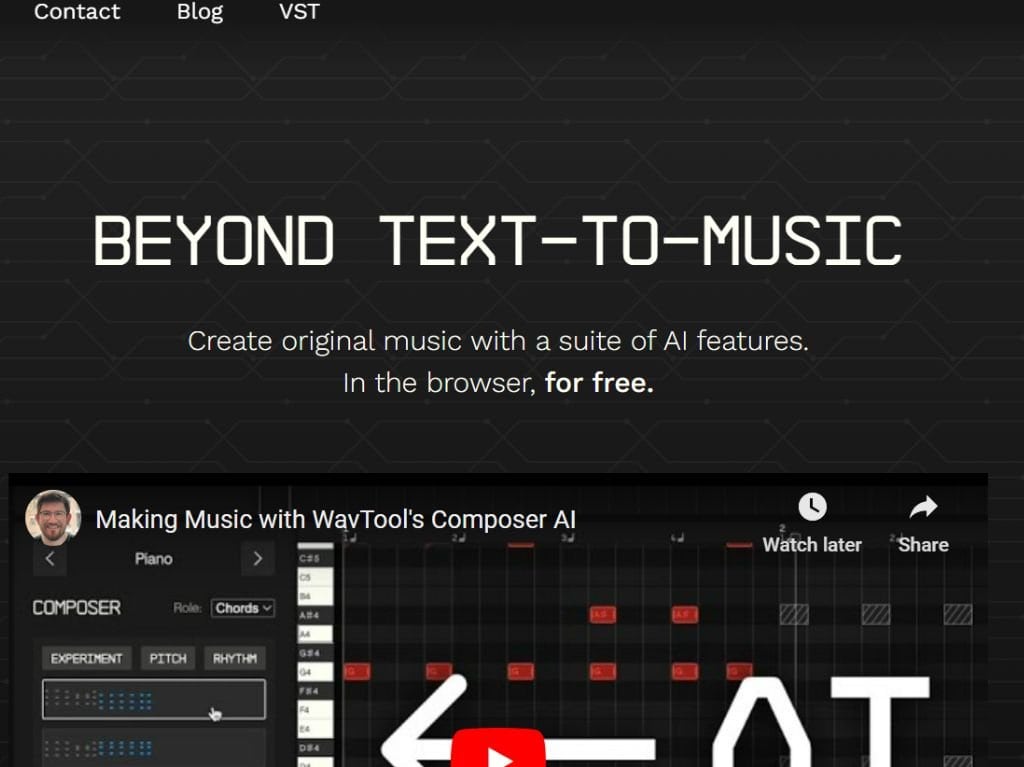 WavTool is an AI helper that aims to make music production easier and more creative. The idea is that it collaborates with you, the artist, using plain English to guide you through the process.
For beginners, WavTool can hold your hand through recording, writing, mixing - basically anything you need to get a song completed and exported.
More experienced producers can use it to quickly bring musical ideas to life by having the AI generate beats, chord progressions, and melodies to build upon.
The key is that this AI companion takes your input and directions to shape the suggestions it makes. So the music it helps you create depends on the words, concepts, and goals you communicate to it.
Overall, WavTool taps into the latest AI to give musicians an automated buddy to make producing music more seamless and inspired.
It's meant to enhance, not replace human creativity. But it potentially allows us to focus more on the fun, expressive parts of making music.
12. Boomy
Boomy utilizes artificial intelligence to generate complete instrumental tracks in just minutes after you select a genre. You can then refine the AI-created music manually.
Boomy's AI composes original songs rapidly using automation. This capability could significantly evolve traditional music industry models like record labels and licensing.
Using Boomy prompts conversations around humans collaborating with AI tools to write songs. It allows artists to engage fans by delivering fresh, personalized content through AI music creation.
Boomy's AI could potentially continue an artist's musical legacy as their voice changes over time. Many artists already use Boomy's AI capabilities for composing songs and expanding their creativity.
The key takeaway is that Boomy's AI can accelerate music production for artists as a promising tool to thoughtfully incorporate into the human creative process. It provides exciting new possibilities for artists to expand their creativity using AI.
13. MuseNet
MuseNet creates original 4-minute musical pieces with up to 10 instruments. It generates each note by calculating probability across all possible notes and instruments. The instruments you specify act as suggestions, not requirements, so there's a chance it may use something else.
MuseNet can fluidly combine multiple genres and instruments in one composition. By analyzing elements like style, rhythm, and harmony, it produces unique musical works.
The AI was trained on a large collection of MIDI files spanning Classical, pop, and other genres. So it builds off a diverse range of human-created music.
OpenAI is continuously upgrading MuseNet and welcomes user feedback to improve it. Those interested can apply to join their team or share suggestions.
.
14. Jukebox
Jukebox AI is a tool from Open AI that can generate music. You don't need to be a coder to use this - it's user-friendly and can get you generating music in about five to ten minutes.
You just need to upload a sample file to train the AI, and from there, you can adjust settings like the model, mode, and sample length.
You can also generate lyrics and choose a specific artist or genre. The tool connects to Google Drive, so you can easily save and access your music.
It doesn't use your own hardware, so you don't have to worry about overloading your computer. You can run multiple generations at once, as every time you load into the notebook, you're assigned a different GPU.
Once the generation is done, your file will go into Google Drive. You can then download it or choose to play it.
You can sample the first few seconds and let the rest be generative, giving Jukebox some creative freedom. It's a fun way to experiment with AI-generated music.
15. Melodrive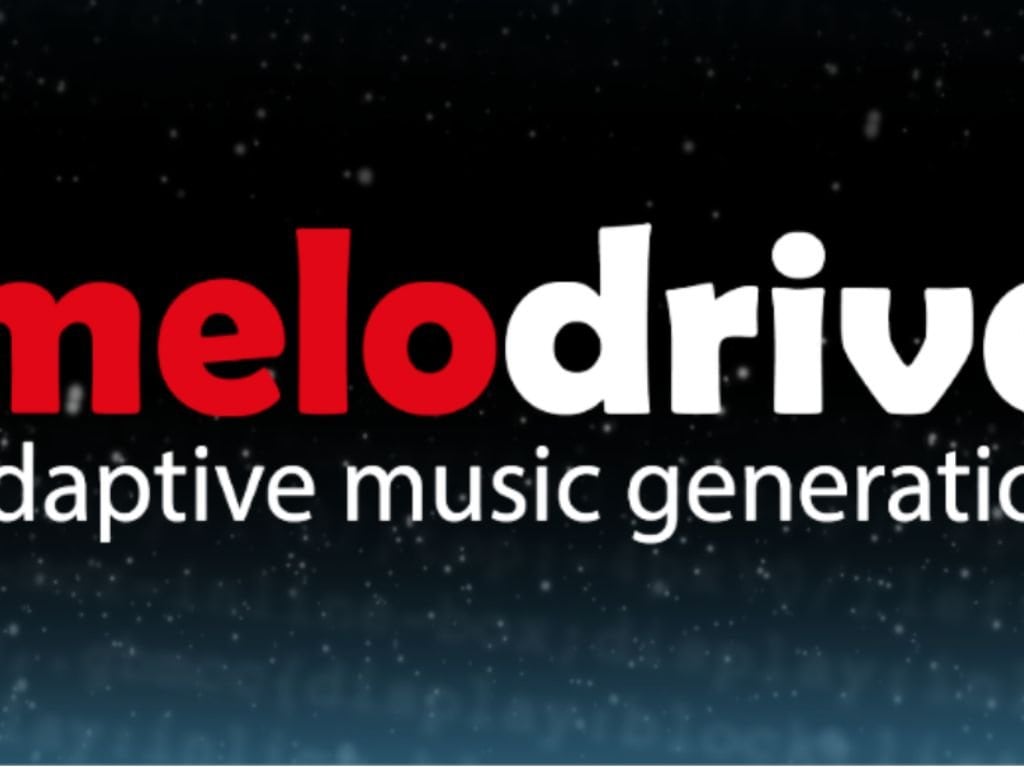 Melodrive is an AI music generator that helps users create adaptive music for various applications.
16. Brain.fm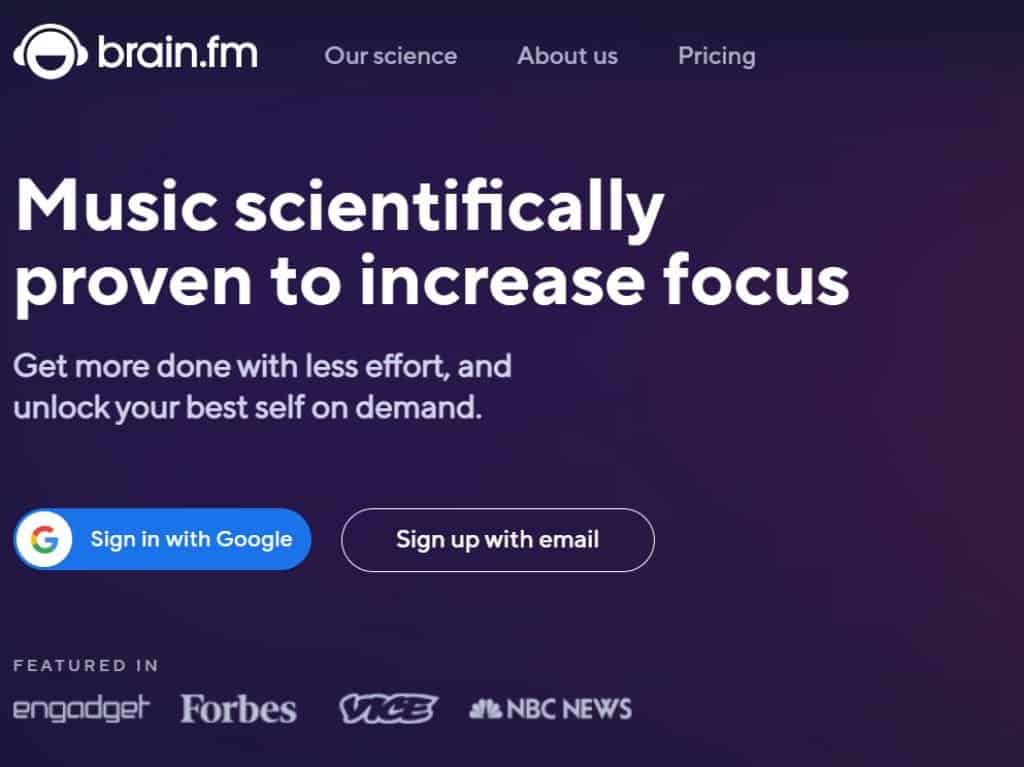 Brain.fm is an AI music generator that creates music designed to help users focus, relax, or sleep.
17. Playbeat by Audiomodern
Playbeat is an AI music generator that creates unique beats and melodies.
18. Mubert
Mubert is a generative music streaming app that creates original music based on user preferences using natural language processing.
19. Lalal AI
Lalal AI allows you to use their cutting-edge AI techonology to extract vocal, accompaniment and various instruments from any audio and video and save the stems.
What is the AI tool to create song?
To create a song using AI tools, you are going to want to combine a few different tools for a professional output.
For lyrics: the Industry Hackerz AI Lyrics Generator, For vocals: Solaris Virtual Vocalist, and finally for the backing track and editing/engineering: Ecrett Music.
This combination will keep you miles ahead of the competition and ensure a unique output and sound by not relying on one creative platformm.
Is there an AI that can make music?
Yes, these 19 tools are AI that can make music of any genre and for various use-cases.
What is the AI tool for music editing?
Orb Producer and Amper Music are hands down the best when it comes to AI music editing and general productionn without the steep learning curve.
About Author
Lyrics
Please save some lyrics first.