🎶🙏 Réhaussez votre musique avec le générateur de paroles de chansons françaises de Industry Hackerz! 🎤🎵
🎶🙏 Elevate Your Songwriting with The Industry Hackerz AI French Lyrics Generator! 🎤🎵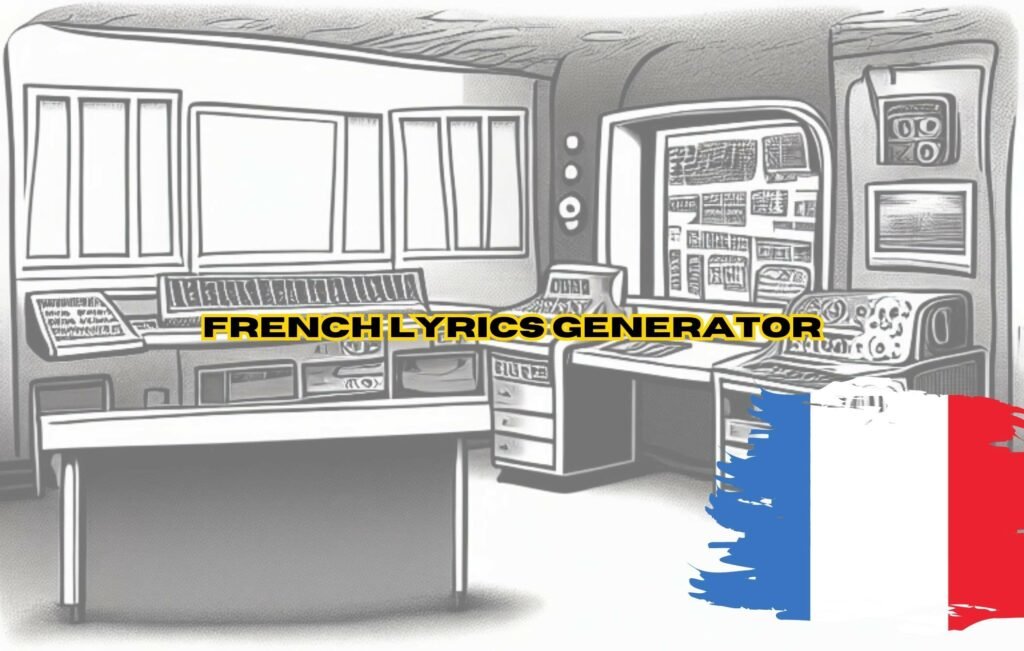 Are you searching for an innovative way to take your songwriting skills to new heights? Your quest ends here with The Industry Hackerz AI French Lyrics Generator.
🚀 Explore the Future of French Songwriting
Our state-of-the-art AI technology can morph your ideas and visions into profound and captivating lyrics that will resonate with your audience. Bid adieu to writer's block and bonjour to a universe of boundless creativity.
🙏 Embrace the Artistry: Craft Inspiring Lyrics with Our Generator
Our AI-Powered French Lyrics Generator caters to all forms and styles of French music, from chanson française to rap français, from pop music to traditional folk tunes, and beyond.
Whether you're a seasoned artist or a budding songwriter, our French lyrics generator will help you tap into your artistic flair and produce lyrics that will captivate your listeners.
🔥 AI-Powered:
Our sophisticated AI algorithms are crafted to understand the nuances and themes of French music, generating lyrics that will touch the hearts of your listeners.
🎵 Customizable prompts:
Tailor the output to your specific needs, from the number of verses to the level of romance or poetic imagery you desire.
🕰️ Instant:
Receive your unique, compelling lyrics in seconds, not hours or days.
And the best part is, it's 100% free and 100% yours to use however you want. Just remember to share the love and let your fellow songwriters know about The Industry Hackerz AI French Lyrics Generator.
🎶 Inspiration from French Music Legends
Our French Lyrics Generator draws inspiration from some of the most iconic French musicians of all time. From Edith Piaf to Stromae, our generator's AI technology imbibes the essence of French music to create truly inspired lyrics.
🎤 How It Works:
Submit your ideas, themes, or topics.
Let our AI work its magic and generate your French song lyrics.
Edit, tweak, or refine the generated lyrics to make them your own.
Elevate your songwriting with your newfound lyrical prowess.
So, qu'est-ce que tu attends?
Unleash your creativity and start crafting the most captivating lyrics today with The Industry Hackerz AI French Lyrics Generator.
french AI Lyrics Generator
AI Generated french Lyrics
Please click on Generate Lyrics then lyrics will show up here.
Lyrics
Please save some lyrics first.