You're ready to make a big purchase, but you're having trouble deciding between these two powerhouses, the Adam Audio A7V and the Neumann KH120.
Trust me, I know how difficult that decision is... especially if you have no plans on whipping out that dreaded return postage label!
You know how the saying goes, buy right, buy once! Or something like that...
Either way, I've got you covered!
I've broken down the good, the bad and the ugly of these babies, so providing you have a clear idea of exactly what you plan on doing with it, you will have a clear idea on which one is best for you, by the end of this article.
Let get into it...
At A Glance:
Adam Audio A7V
Adam Audio A7V Pros & Cons
Pros:

Perfect for users of Sonarworks as it doesn't require the program to be open.
Excellent sound quality once everything is set up correctly.
High build quality.
Significant upgrade in terms of image and detail compared to previous models.
Powerful speakers with a lot of volume and power.
Works well for mixing, especially for fast transient genres.
High frequencies are very solid and crisp.

Cons:

Complicated connection process requiring additional purchases.
A Control software was not ready upon shipping and the beta version is full of bugs.
There are discrepancies between the tutorial video and the actual process of setting up the monitors with Sonarworks.
The speakers may have been released prematurely.
High frequencies can overshadow the mids, making them feel less emphasized.
May not be the most accurate or natural-sounding studio monitors.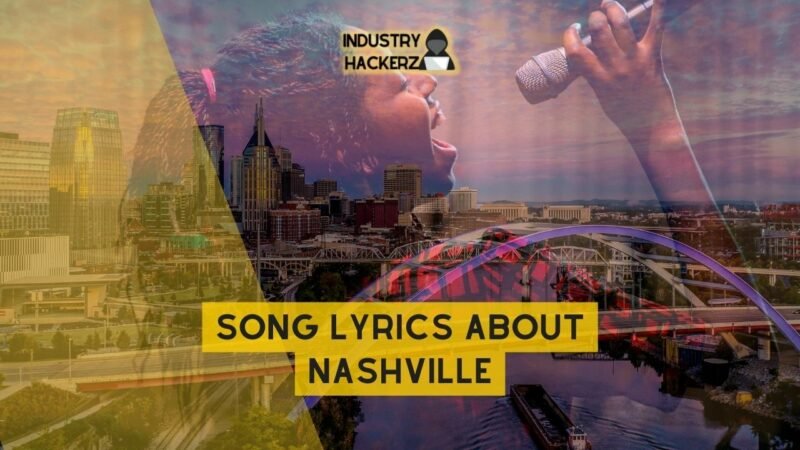 You Should Read This Next!
Neumann KH120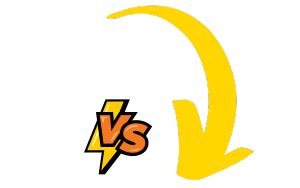 Neumann KH120 Pros & Cons
Pros:
- Impressive sound quality for acoustic music
- Excellent presentation of plucked strings and small groups of players
- Renders orchestral music superbly with spatial realism
- Exceptional detail without harshness
- Marvelous voice reproduction
- Rich lows surpassing other monitors of similar size
- Clean-lined metal design with fine craftsmanship
- Tonally accurate speakers from top to bottom of frequency spectrum
- Excellent monitoring tool
- Great for well-recorded acoustic music
- Impressive bass extension for their size
- Excellent detail resolution and imaging
- Achieves a high level of accuracy for the price
Cons:
- Very high cost of mounting adaptors and accessories
Key Differences Between The Adam Audio A7V And The Neumann KH120
The main differences between Adam Audio A7V and Neumann KH120 are their sound performance, size, suitability for different spaces and bass extension.
Starting off with sound performance, Adam Audio A7V is praised for its 'truthful' sound. This means that it closely reproduces the original sounds without adding any extra coloration or distortion. On the other hand, the Neumann KH120 is recognized by users for exact signal reproduction with a flat response.
Next, there is a noticeable difference in their sizes. The Neumann KH120, being somewhat smaller than the Adam Audio A7V could potentially be more suitable if your desk space is limited or if you're positioning them quite close to your mixing position.
The bass extension of both these monitors receives good marks considering their size. However, their maximum SPL (Sound Pressure Level) might be limited indicating they may not be most suitable choice for larger rooms.
If you work on dance heavy bass projects or operate in larger studios, the compact size of Neumann may turn out to be a disadvantage.
The influence of room acoustics can vary greatly (+-15db), therefore it plays an important role once you have decent quality speakers like these.
User preference also seems to play a role in choosing between these two models. Some users have expressed preference over the Adam's due to certain qualities of its sound reproduction whilst others have leaned towards Neumanns.
It's crucial to remember that each speaker's performance could depend on your individual use case and personal preferences as well.
Both models, ADAM Audio A7V and Neumann KH120 are listed among the best studio monitors available in 2023 indicating their high-quality performance.
Ultimately, between these two highly reputable brands it might boil down to personal preference regarding certain tones or dimensions of audio playback one speaker may provide over another within your specific setup or room environment.
| Specifications | Adam Audio A7V | Neumann KH120 |
| --- | --- | --- |
| Speaker Type | Two-way A7V | Biamplified 2 way monitoring speaker system |
| Woofer | New 7-inch woofer built from Multi-Layer Mineral (MLM) fibers | 5.25 inch long throw woofer |
| Tweeter | ADAM Audios handmade precision X-ART tweeter | 1inch titanium fabric dome tweeter |
| Frequency Range | 41 Hz to 42 kHz | 52 Hertz -21 kiloHertz, ± 3 dB |
| Electronics | DSP Based Electronics | Biamplified (50Watt + 50Watt) |
| Vocings | Two different selections, UNR and Pure | Not specified |
| Room Adaptation | Four bands of room adaptation equalization: Bass, Desk, Presence, and Treble | Not specified |
| Enclosure Material | Not specified | Non resonant Aluminum |
| Tolerance | Not specified | ± .5db |
What You Need To Know About Adam Audio A7V
The Adam Audio A7V is the upgraded version of their popular A7X speaker. It features a two-way design with a new, 7-inch woofer made from Multi-Layer Mineral (MLM) fibers. This special material offers lightness and stability, contributing to a high-quality sound reproduction.
The A7V also uses the ADAM Audio's precision X-ART tweeter for clear and sharp high-frequency sounds, capable of covering a frequency range between 41 Hz and 42 kHz.
Nifty features for sound customization are also available on this speaker model. On its back panel, you'll find two voicing selections labeled UNR and Pure - these are distinct sound profiles that let you adjust how your audio comes out based on your preference or the environment's acoustics.
You can further enhance your listening experience with the four bands of room adaptation equalization: Bass, Desk, Presence, and Treble found on the speaker's back panel. These settings allow you to customize how your audio sounds depending on various factors like room size or shape.
The A7V also takes advantage of Digital Signal Processing (DSP) based electronics for superior tuning precision compared to traditional analog-only speakers. This feature ensures that you get consistent audio performance regardless of volume levels or other variable conditions.
For more flexibility in managing the speaker's functions or settings, there's an Ext option dedicated to extended functionality available through A Control via an Ethernet connection.
For more details about this product, feel free to check out ADAM Audio's official webpage for the A Series A7V Speaker.
My 1 Month Review Of The Adam Audio A7V
Initial Impressions
From the moment I unboxed the Adam Audio A7V, I could tell this was a premium product. The sleek design, substantial weight and top-notch materials screamed quality to me. After setting it up and playing my first few tracks, it was clear that this wasn't just another set of studio monitors; it was something truly special.
The Sound Quality
The sound quality is where the Adam Audio A7V really shines. Even after a month of use, I am still continuously impressed by its performance. The detail in the high-end frequencies is simply exceptional - crisp, clear and with an uncanny ability to bring out subtle details in recordings that I'd never noticed before.
When it comes to bass frequencies, these speakers aren't shy either. They deliver a solid punch without ever sounding boomy or muddy. And perhaps most impressively, they manage to maintain this fantastic sound across all volume levels - a feat not all monitors can boast.
- High-end frequencies are exceptional
- Solid bass performance
- Maintain sound quality at all volumes
User Experience
In terms of user experience, these speakers are straightforward and easy to use right out of the box. There's no need for any complex setup process - just plug them in and start listening.
The build quality is impressive too; these feel like speakers built to last for years to come – sturdy and strong yet sophisticated in appearance.
Something worth mentioning is that these monitors have great off-axis response as well which means you don't necessarily have to be positioned directly in front of them for optimal listening experience.
Conclusion
In summary, my experience with Adam Audio A7V over the past month has been absolutely outstanding. It offers an unmatched listening experience with superior high-end frequency clarity, powerful bass performance and consistent sound across all volumes.
Surely they are not cheap but if you're serious about your audio production work or just want some top-tier gear for your music listening pleasure, then trust me when I say these might be worth every penny spent on them!
What You Need To Know About Neumann KH120
Looking for top-notch sound quality? Check out the
Neumann KH120
. This speaker system packs a punch with its biamplified setup. Two 50Watt amps power a 5.25 inch long throw woofer and 1inch titanium fabric dome tweeter, delivering crisp, clear sound across all frequencies.
One of the key features of the Neumann KH120 is its precision manufacturing. Every speaker is built to ± .5db tolerance which means you get perfectly matched pairs. What's that mean for you? Exceptional sound staging and imaging!
Despite its compact size, this speaker system is built tough with a non-resonant aluminum enclosure. No need to worry about unwanted coloration in your audio due to cabinet-induced resonances! It's got a sturdy build that'll withstand your most intense jam sessions.
When it comes to frequency response, the Neumann KH120 offers an impressive range from 52 Hertz all the way up to 21 kiloHertz within ±3 dB. So whether you're listening to deep bass beats or high-pitched vocals, this speaker system has got you covered!
My 1 Month Review Of The Neumann KH120
After a month of testing the Neumann KH120, here are my thoughts:
Sound Quality
The sound quality is absolutely amazing. Despite being a compact monitor, the clarity in its output left me stunned. I'll admit, I was skeptical at first, but it quickly proved me wrong. The midrange is particularly nice. It's clean and rich without any noticeable coloration.
The low end is also extraordinarily clear. One of my favorite tests was throwing on some bass-heavy tracks to see how it handled them; suffice to say, I wasn't disappointed.
The high end is crisp without being overly bright or harsh. It's an impressive balance that few monitors can achieve as well as this one does.
Build and Design
Moving on to build and design, the Neumann KH120 not only sounds great but looks the part too. The sleek, no-frills design suits my studio perfectly and it feels robust enough to last for years to come.
How often do you find function meeting aesthetics? Not often enough in my book! The front panel also features an LED indicator which has been useful when checking power status from across the room.
One thing worth noting though, it's heavier than it looks – something I didn't anticipate but doesn't affect its performance at all.
User Experience
As for my hands-on experience, I found these monitors really easy to use; plug-and-play with no complicated setup was a breeze. The back panel offers various controls like input level switch and acoustic control options which have been handy for tweaking sound according to the room acoustics.
They're not overly large like some studio monitors which makes them perfect for smaller rooms or mobile setups.
In Conclusion: Would I Recommend?
All things considered, would I recommend these? Absolutely big 'Yes' from me!
While they might be on the pricier side of things compared to other brands in the market - there's no denying their value once you experience their sound quality firsthand.
- Superb Sound Quality
- Professional Build & Design
- User-friendly Controls
It's clear that Neumann has put in serious effort into providing both beginners and experienced producers with top-notch audio monitoring solutions – definitely worth every penny!
Who The Adam Audio A7V Is For & Why You Might Choose It Over The Neumann KH120
The Adam Audio A7V is an ideal product for you if you are a professional sound engineer or music producer looking for high-quality studio monitors. The specific customer group may be those who are already familiar with or using Sonarworks software.
Here's why you might choose this product:
- The Adam Audio A7V has been praised as "the monitor to get" for users of Sonarworks.
- Its strong suit includes solid and crispy highs, making it grand for genres with fast transients.
- If used in conjunction with headphones that balance out the lows and mids, its sound performance is expected to improve exponentially.
However, keep in mind some potential challenges:
- You may find the connection process complex, requiring two ethernet cables and a USB switch for computer connectivity.
- Slight discrepancies between factory pure mode and stored file output might be noted. Yet, it can be resolved by ensuring the match between Limit Controls in Sonarworks and during the file export process.
Build Quality & Sound Output:
- Despite these hurdles, reviewers have lauded the build quality of these monitors. They are rated as a solid 5/5 in terms of construction design.
- Additionally, once they're up and running, their sound quality has been described as perfect.
Versatility & Power:
- The Adam Audio A7V monitors offer excellent versatility. They provide a stark contrast to other brands like Yamaha HS5's in terms of imaging and detailing capabilities.
- These speakers pack quite a punch power-wise - they've been termed 'crazy powerful' by users and can deliver huge sound when needed.
In summary:
If you're after unflawed construction quality, versatile functionality with attention to sound details, coupled with impressive power capabilities – Adam Audio A7V could just be your pick. Notwithstanding minor hiccups regarding software integration or complex connectivity setup might occur initially; they seem worth overcoming given their performance feedback from various professional audio engineering quarters.
Who The Neumann KH120 Is For & Why You Might Choose It Over The Adam Audio A7V
Who is Neumann KH120 for?
Neumann KH120 is for audio enthusiasts and professionals who crave \'rightness\' in their sound experience. If you're over 60 years of age (or even younger), have owned plenty of audio equipment, and you're looking for a product that really impresses, then this could be for you.
Also, if you've owned beautifully engineered SME tone arms or Stax electrostatic headphones and loved them, or if you've experienced the superior performance of fine amplifiers and appreciate the sense of owning something special like these, then the Neumann KH120 might just satisfy your audio desires.
Why choose Neumann KH120?
• Staggering sound quality: Buyers note that the acoustic music they listen to through these very small speakers is staggering. Plucked strings sound fantastic and small groups of players are presented magnificently within the soundstage.
• Presentation: These speakers aren't just great for professional studio work; they're also perfect for pure listening pleasure in their near-field setting.
• Tonally accurate: Whether it's early music instruments like harp, lute, theorbo, viol, and harpsichord or jazz and orchestral music - everything sounds amazing with terrific spatial realism. The level of detail resolution is impressive but never harsh. Voices are marvelous to listen to.
• Durable design: The clean-lined metal design oozes quality typical of fine German industrial craftsmanship.
Note on auditioning monitors:
A major point raised by users about buying such products is never to buy monitors without a well-arranged audition – taste can be very subjective hence personal experience is key.
However, considering all factors – size vs performance ratio especially – buyers suggest that Neumann KH120 easily surpasses other monitors they've experienced before in terms of quality. Some even consider this model as top-notch among available options at this price category on the market today.
One thing potential buyers should take into account before purchasing though are that while the monitor itself might not prove too expensive – mounting adaptors and accessories from Neumann can carry a hefty price tag.
I strongly recommend adding Neumann KH120 to your audition list if you're looking for small monitors with superb performance.
If you found the comparison between the Adam Audio A7V and Neumann KH120 interesting but not quite what you were looking for, don't worry! I've got several other posts where I've dissected the pros and cons of similar products.
For instance, there's a great comparison of the Adam Audio A7V vs Yamaha HS5. Alternatively, maybe you'd be interested in my post comparing the Adam Audio A7V vs Kali Audio LP-6 V2.
Or perhaps your fancy will be tickled with a showdown between the Adam Audio A7V vs Genelec 8010A, or even the Adam Audio A7V vs JBL One Series 104. Be sure to check them out; you might just discover your next dream product!
FAQs
What factors should I consider when choosing between the Adam Audio A7V and the Neumann KH120 studio monitors for my workspace?
You need to consider your workspace size, project type, and personal preference on sound reproduction quality. The Neumann KH120 might work better in a smaller space due to its compact size while the Adam Audio A7V, being larger, could be more suitable for larger studios especially if you're working on bass-heavy projects. However, some users have expressed a preference for Adam's sound reproduction qualities.
If I am often mixing heavy bass tracks, which one of these monitors would be better suited?
Although both speakers have good bass extension given their size, if you primarily work with heavy bass tracks or in larger studios, you may find that the Adam Audio A7V's larger size provides an advantage over Neumann's smaller model. Keep in mind that room acoustics also play a crucial role once you've invested in high-quality speakers.
I'm planning to set up my studio at home with limited space. Which one of these models would suit me best?
The Neumann KH120, being smaller than the Adam monitor might be more suitable for your home studio setup if desk space is limited or if your mix position is close to the speakers.
I prioritize accurate signal reproduction while editing sounds. Which speaker should I choose?
Both speakers are known for their accurate sound reproduction but according to online reviews and forums, some users believe that the Neumann KH120 performs slightly better than ADAM Audio A7V when it comes down to exact signal reproduction.
In terms of durability and construction quality, how do these two models fare against each other?
Both ADAM Audio A7V and Neuman KH120 are highly reputable brands known for their solid build quality. However, specific comments from users about these aspects were not discussed in this analysis; it's recommended to check individual product reviews or reach out directly to manufacturers or sellers who can provide further details on this.
Buyer's Guide: Important Things To Consider & Look Out For When Buying Speakers
1. Understand the Difference Between Studio Monitors and Regular Speakers
The foundational step when buying monitor speakers online is understanding the differentiation between studio monitors and regular speakers.
While traditional audio speakers are designed to embellish sound for a more sonically pleasing result, studio monitors, like the Adam Audio A7V or Neumann KH120, provide accurate, unbiased sound reproduction. The pure tone produced by these active monitors allows producers and musicians to hear their mix as it truly is.
2. Choose Between Active Monitors and Passive Monitors
When navigating through your online purchase options, it's important to decide whether you want active monitors or passive ones.
Active monitors such as the Neumann KH120 have built-in amplifiers that streamline setup and ensure all components work harmoniously together for optimal sound reproduction. Passive models require a separate amplifier but offer more flexibility in customizing your pro audio equipment setup.
3. What Size Suits Your Studio Space?
Another fundamental consideration before clicking 'buy now' is the physical size of your chosen studio monitor pair. Larger units can often produce deeper bass frequencies but might not suit smaller spaces due to potential overpowering reflections that could skew your perception of sound balance.
Consider space-saving nearfield monitors such as Adam Audio A7V if you're working within confined conditions - they're designed specifically for close listening environments.
4.Work Out Your Budget
While aspiration can sometimes eclipse reality when choosing pro audio equipment online, it's crucial not to stretch beyond your financial means. A pair of monitor speakers like the Adam Audio A7V or Neumann KH120 might be more expensive than other brands on the market, but they're renowned for their exceptional precision in sound reproduction which justifies their price tag.
5.Consider Frequency Response
Obviously well-rounded frequency response is an essential characteristic of quality monitor speakers. As a buyer you should be looking out for models with a frequency response ranging from at least 50Hz to 20kHz - anything less could sabotage your mixing or mastering process since some critical frequencies may go unnoticed.
6.Check Customer Reviews
Lastly, a smart move before finalizing any online purchase is checking customer reviews on several platforms about selected models – like user experience with Neumann KH120 or Adam Audio A7V monitor speakers - this will give you real-time insights into their performance while shedding light on potential pros and cons that aren't typically mentioned in product descriptions.
7.Visual Appeal Matters Too!
While functionality should always reign supreme in purchasing decisions related to pro audio equipment––especially something as crucial as studio monitors––you shouldn't totally neglect aesthetics! After all, if you're going to spend hours staring at these devices while working on intricate mixes or productions every day shouldn't they also please your eyes? Undeniably style-conscious options include Adam Audio's sleek matte black finish and Neumann's distinctive metallic exterior.
About Author
Lyrics
Please save some lyrics first.