Let's face it, if you're an aspiring music producer, you know the importance of having a great DAW to bring your production ideas to life.
But with so many options out there, it can be hard to decide which one is right for you.
In this article we'll compare two popular DAWs: Ableton Live and Reason, breaking down their advantages and disadvantages so that you can make an informed decision on which one best suits your needs.
So dive in and let's get started!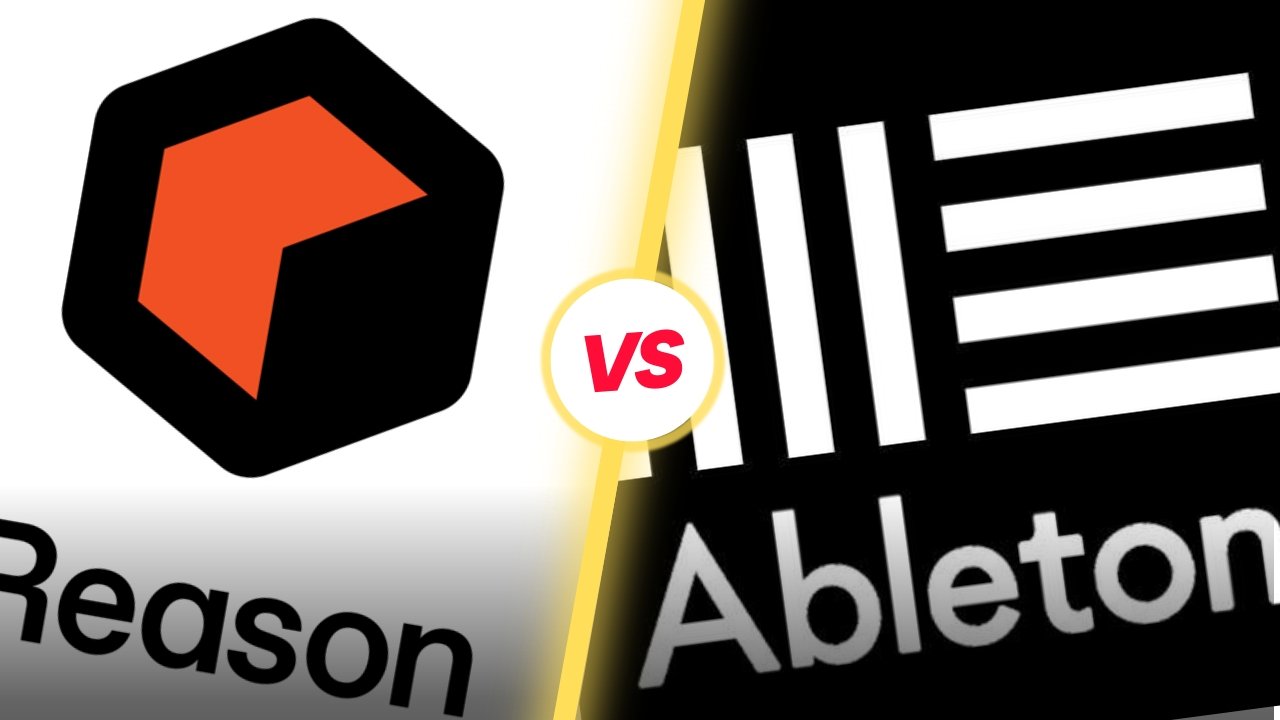 ---
What We Know About Ableton Live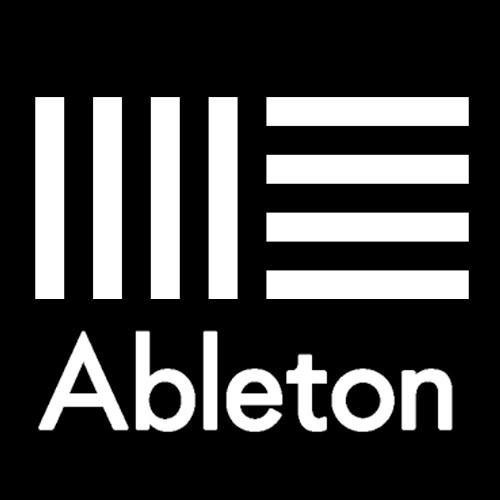 Many musicians and sound engineers use Ableton Live, a DAW.
A lot of people use it to create electronic music, perform live, and record audio because of its user-friendly interface and robust features.

Ableton Live's non-linear arrangement view is a powerful tool for creating and editing arrangements out of audio and MIDI clips.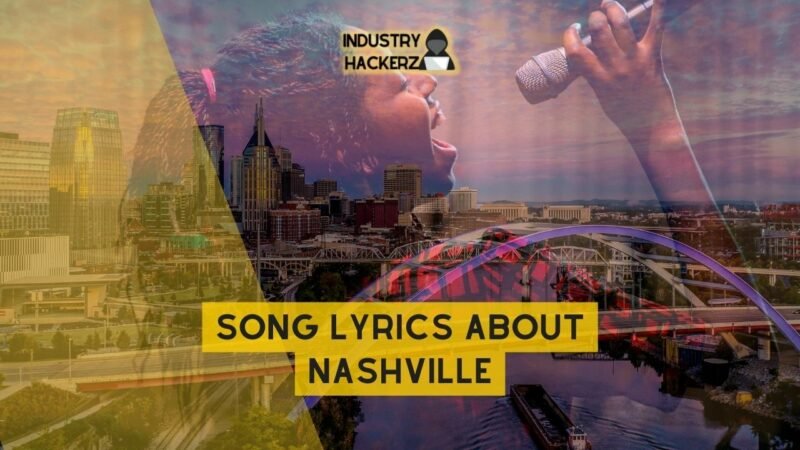 You Should Read This Next!
This facilitates the testing of various configurations and the exploration of various concepts.

Ableton Live also includes numerous virtual instruments and effects that can be used to modify and enhance your existing audio.
Instruments and effects such as equalisation, compression, reverb, and delay are included in this category, as are drum machines, samplers, and synthesisers.

Furthermore, Ableton Live has a number of features that make it ideal for use in a live setting. Such features include real-time clip and loop triggering and MIDI control of external hardware.

In sum, Ableton Live is an effective and flexible digital audio workstation that can be used for many different kinds of music production.
If you're an audio engineer or producer in search of a DAW, Ableton Live is among the best options out there.
Ableton Live Price: $99-$749
Ableton Live Specs:
Supported operating systems: Windows (7 or later) and macOS (10.13 or later)
Processor: Intel® or AMD multicore processor
RAM: 4 GB (8 GB or more recommended)
Display: 1024x768 or higher
Storage: 3 GB free disk space
Internet connection: Required for activation, account setup, and updates
Ableton Live comes in three different editions: Intro, Standard, and Suite. The main differences between the editions are the number of audio and MIDI tracks, effects, and virtual instruments included.
Here is a summary of the main features and differences between the editions:
Ableton Live Intro: This edition is the most basic and affordable option, and is suitable for beginners or those on a budget. It includes 16 audio and MIDI tracks, 8 effects, and 6 virtual instruments.
Ableton Live Standard: This edition is suitable for more advanced users who need more tracks and effects. It includes an unlimited number of audio and MIDI tracks, 45 effects, and 15 virtual instruments.
Ableton Live Suite: This is the most feature-rich edition, and is suitable for professional users who need the most powerful tools. It includes everything in the Standard edition, as well as an additional suite of virtual instruments, effects, and sounds.
Ableton Live Official Site / Where To Download: Ableton Live Official Website
They have many useful tutorials over on the  Ableton Live Official Youtube Channel
---
What We Know About Reason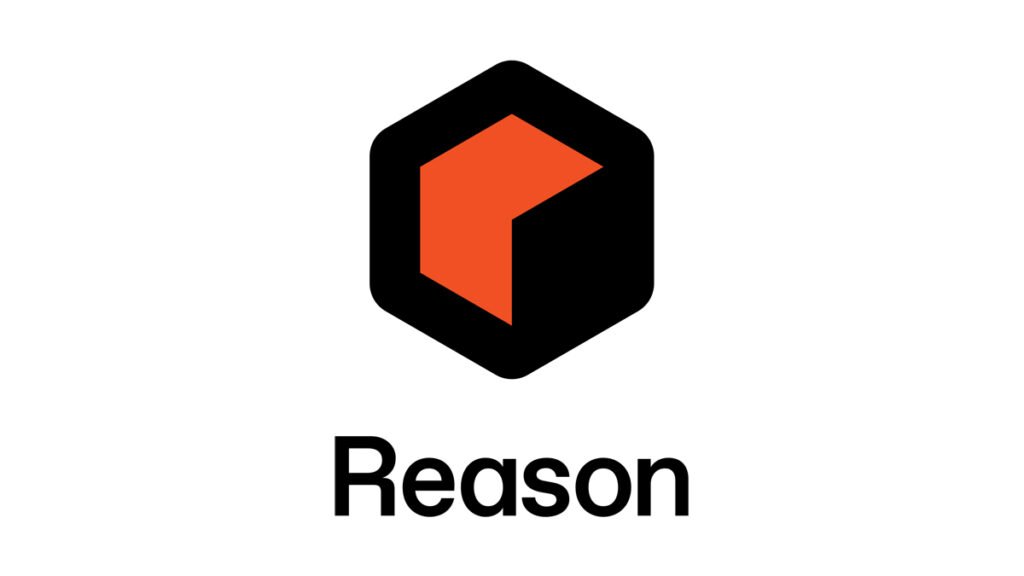 Reason is a music producing software created by Sweden's Reason Studios (formerly known as Propellerhead Software).
Because of its strong and versatile sequencer, outstanding audio recording and time-stretching capabilities, and extensive range of virtual instruments, effects, and other tools.
It is a favourite choice among music producers, particularly for electronic music production.
Reason's virtual rack is a key feature that allows users to create their own modular synthesisers and effect processors using a range of virtual modules including as synthesisers, drum machines, samplers, and more.
Rack Extensions, which are third-party modules produced by other developers that may be added to the rack and utilised alongside the built-in modules, can be used to expand the rack.
Reason includes a variety of editing and arranging capabilities, in addition to virtual instruments and effects, such as a quick and flexible sequencer, audio and MIDI editing tools, and support for automation and plug-ins.
It also has a variety of built-in effects such as reverb, delay, and compression, as well as five new Reason 11 effects such as the Quartet Chorus Ensemble.
Reason also includes a number of usability improvements, such as the ability to use the software as a plugin within another DAW, support for Ableton Link, which allows users to synchronise Reason with other music software and hardware, and support for a wide range of audio and MIDI hardware controllers.
Overall, Reason is a strong and adaptable DAW well-suited to electronic music composition, with a variety of features that make it a great choice for music producers.
Reason Price: $399
Specs: 
- Operating system compatibility: Reason is compatible with Windows and macOS operating systems.

- Processor and memory requirements: Reason requires a computer with a 2.0 GHz processor and at least 4 GB of RAM.

- Supported file formats: Reason supports a wide range of audio file formats, including WAV, AIFF, MP3, and Ogg Vorbis, as well as its own proprietary file format, known as the Reason Song File (.rns).

- Editing features: Reason includes a range of tools for editing audio, including the ability to cut, copy, and paste audio, as well as support for undo and redo actions. It also includes a range of audio effects, such as EQ, compression, and reverb.

- Recording capabilities: Reason allows users to record audio from various sources, including microphones and line-in inputs. It also supports the ability to record multiple tracks at once, allowing users to create multi-track recordings.

- Support for plug-ins: Reason supports the use of plug-ins, which are additional software modules that can be used to extend the functionality of the program. This includes support for VST and AU plug-ins.

- User interface: Reason has a user-friendly interface that allows users to easily navigate and use its various features. It includes a sequencer for arranging audio, as well as a range of controls for adjusting audio levels and applying effects.

- Other features: Reason also includes features such as support for MIDI and virtual instruments, as well as the ability to import and export audio in a variety of formats.
Reason Official Site / Where To Download: Reason Official Website
They have many useful tutorials over on the  Reason Official Youtube Channel
---
Ableton Live vs Reason: What's The Difference?
In terms of price, Ableton Live is much more expensive than Reason. Ableton Live Suite costs 749 USD, while Reason is available for 19.99 USD per month.
However, Ableton Live offers unique creative possibilities with its powerful audio effects and MIDI/ASIO sequencer.

On the other hand, Reason stands out for its ability to function as both a DAW and a sampler.
This means that with Reason, you can create and produce music all in one software, without needing to use a separate sampler.
Both software programs have their own strengths and it ultimately comes down to personal preference and the specific needs of the user.
The interface is the primary distinction between the two software systems. Ableton Live's interface is more simple, with a focus on the arrangement and session views.
The arrangement view enables users to arrange and edit their music in a linear fashion, whilst the session view enables users to improvise and experiment with various ideas.
Reason, on the other hand, features a more traditional user interface focused on a rack of virtual instruments and effects.

Both software packages provide a variety of virtual instruments and effects, as well as the ability to record and edit audio.
However, Ableton Live includes a larger selection of audio and MIDI effects, allowing for more sound inventiveness and manipulation.
Reason, on the other hand, provides a "scalability" feature that allows users to scale the interface to meet their needs and tastes.

Ableton Live also emphasises live performance, with features such as the ability to trigger clips and loops and control external devices.
Reason doesn't place as much emphasis on live performance, but it does support the creation and editing of REX files, which are loops that may be edited and changed.

Ableton Live is compatible with both Windows and Mac operating systems, but Reason is only compatible with Mac.
Furthermore, Ableton Live supports a wider range of hardware controllers than Reason.

Overall, Ableton Live and Reason are both excellent software tools with distinct advantages and disadvantages.
The greatest option for a single user is determined by their needs and preferences.
---
If you found this comparison useful, but are still undecided on what tool is best for you, you might want to check out my other Ableton Live comparison articles. A DAW isn't a small investment, so take your time and make sure you are getting the best bang for your buck!
About Author
Lyrics
Please save some lyrics first.