Do you want to learn how to make a lyric video for your own music? It's easier than you think! In this blog post, we will list 7 ways that you can create your own lyric video.
You can use software like Adobe Premiere or Final Cut Pro to create a professional-looking video, or you can use free online tools like Animoto or WeVideo. No matter how you choose to make your lyric video, it's sure to help promote your music and increase your exposure!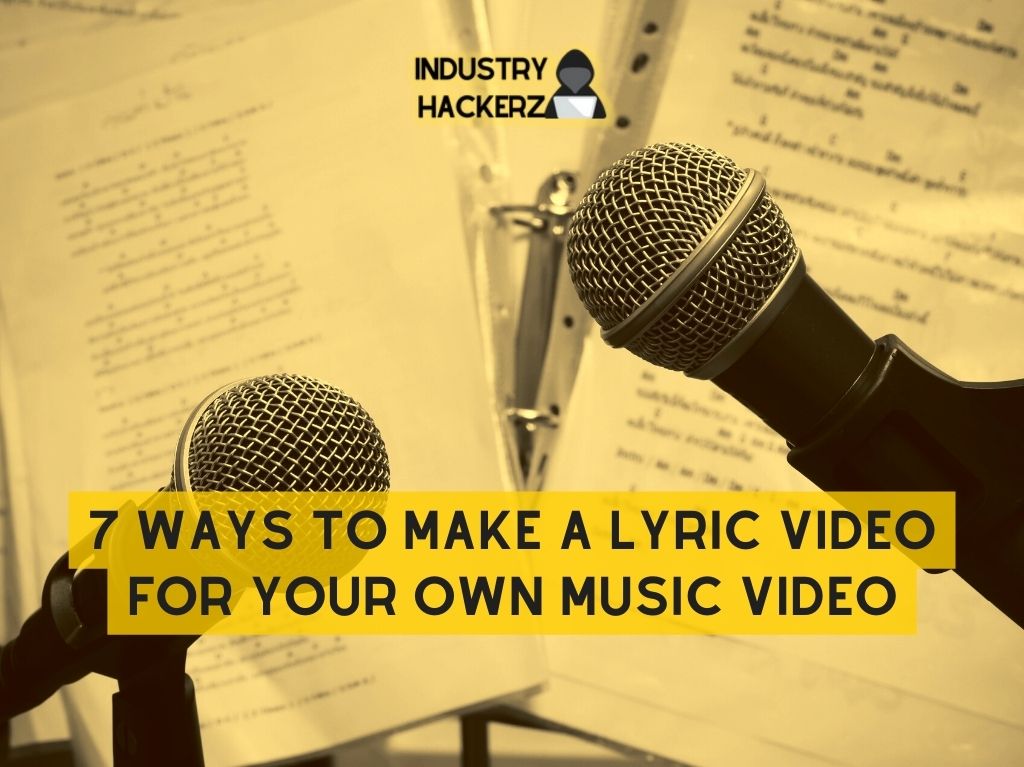 1. Hire A Freelancer On Fiverr or Upwork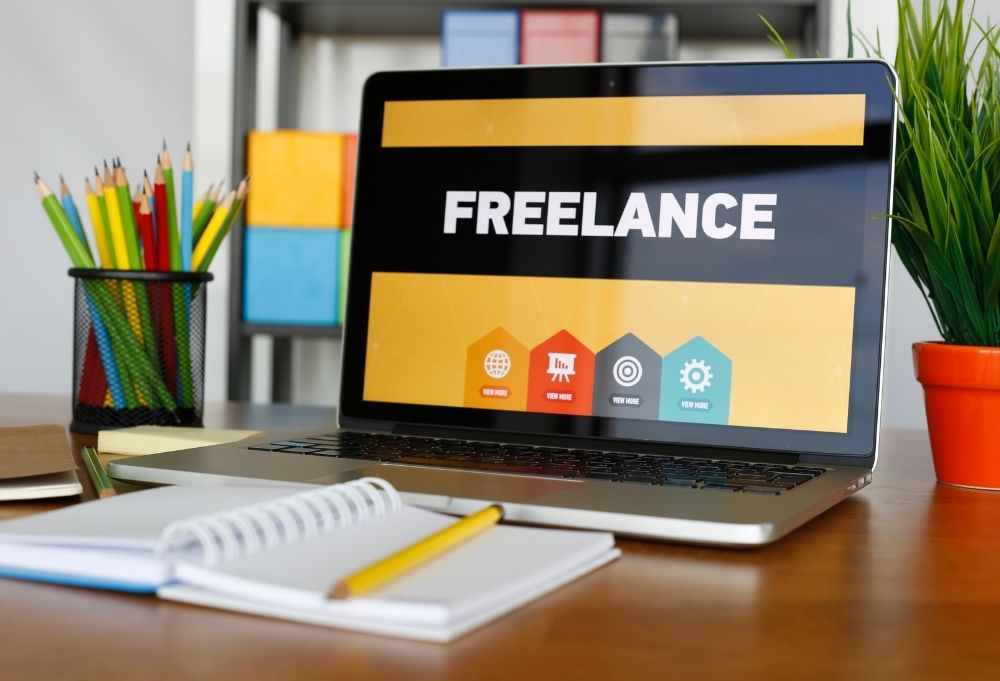 There are a few different ways that you can create a lyric video for your song, but if you want to ensure that the final product is of professional quality, then hiring a freelancer on Fiverr or Upwork is by far the easiest and quickest way to go about it.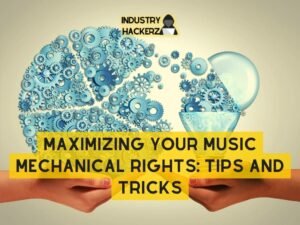 You Should Read This Next!
Simply provide the freelancer with a copy of your song, along with any specific instructions or requirements that you may have, such as:
color scheme
theme
fonts
layout, etc.
And they will take care of the rest.
In most cases, you can expect to receive the completed video within a week. And since lyric videos are relatively inexpensive to produce, you shouldn't have any trouble finding a freelancer who is willing to work within your budget.
I have handpicked some of my favorite lyric video makers on Fiverr for you to check out. You cannot go wrong with these guys, but don't just take my word for it – have a look for yourself!
But, if you want help deciding on one specific lyric video maker 👇
Again, if you're looking for an easy and affordable way to make a professional quality lyric video for your song, hire a freelancer on Fiverr or Upwork.
2. Use Software Like Adobe Premiere or Final Cut Pro to Create a Professional-Looking Video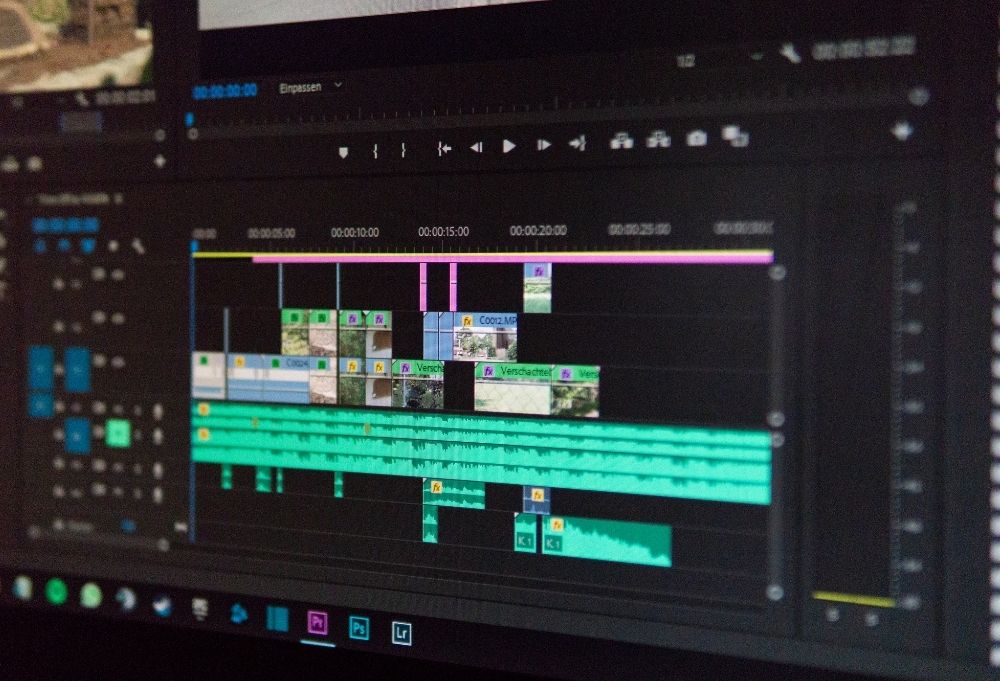 This will not be for everyone, because it does take some learning, but if you're familiar with video editing software like Adobe Premiere or Final Cut Pro, then you can definitely use these programs to create a high-quality lyric video for your song.
The process is actually quite simple:
Find a suitable background image or video that you want to use for your lyric video.
Add the song to the timeline and start syncing up the lyrics with the audio.
Add any additional visual effects, like text or images, that you want to include.
Render the video and export it in a suitable format for sharing online.
And that's all there is to it! Granted, it does take some time and effort to learn how to use these programs, but once you've got the hang of it, you'll be able to create amazing videos for all of your songs. This is extremely important if you are hoping to build a brand and make your social media really work for you!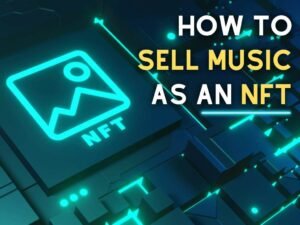 You Should Read This Next!
If you're not familiar with video editing software, or if you don't have the time to learn how to use it, then there's no need to worry – there are other ways to make your lyric video, keep reading…
3. Use online tools like Animoto, Pictory or Vyond
AI video production is crushing it at the moment so you are spoilt for choice when it comes to online tools that you can use to make a lyric video.
Animoto, Pictory, and Vyond are all great choices, and they're very easy to use – even if you've never made a video before.
These platforms work by allowing you to select a template, upload your song and then add the lyrics. Once you're happy with how everything looks, you can then share your video with the world.
The only downside to using online tools is that you are limited in terms of customization and control. But if you're not too fussed about that, then they're definitely worth considering.
4. Record a Live Performance of Your Song and Use that As the Background for Your Lyric Video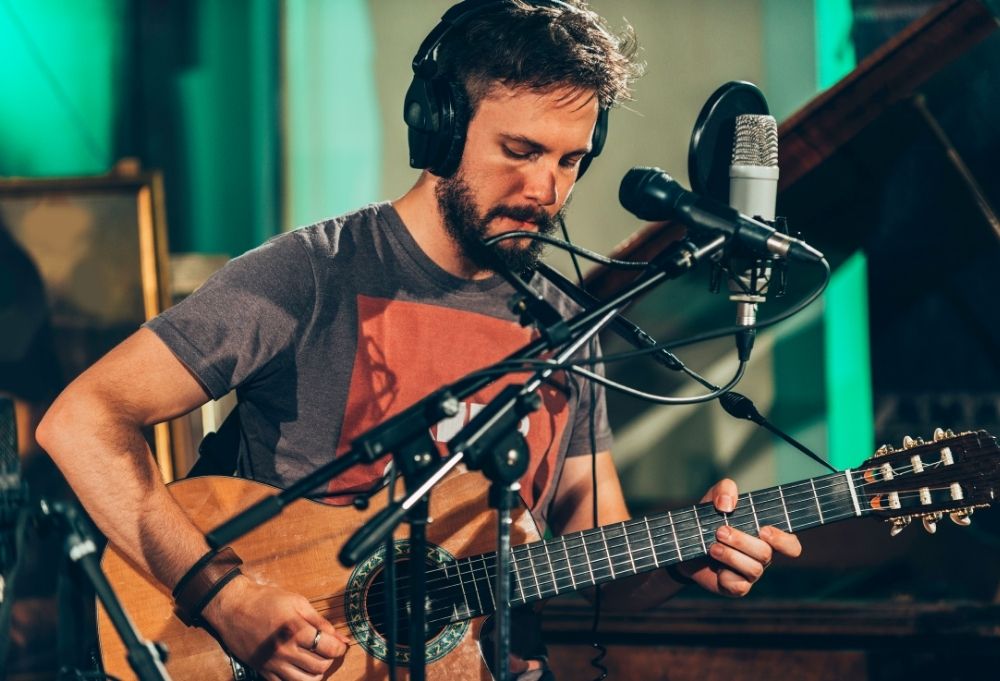 This is a great option if you're a musician or band who performs live. All you need to do is record a live performance of your song and use that footage as the background for your lyric video.
This gives your video a really cool and unique vibe, and it's also a great way to promote your live shows. You don't have to worry about the transitions of the lyrics or anything like that as the backing video will be the entertaining factor.
The only thing you need to focus on is ensuring the words are synchronized with the audio, which is actually quite easy to do.
Once you've recorded your live performance, simply open up your favorite video editing software and add the video to the timeline.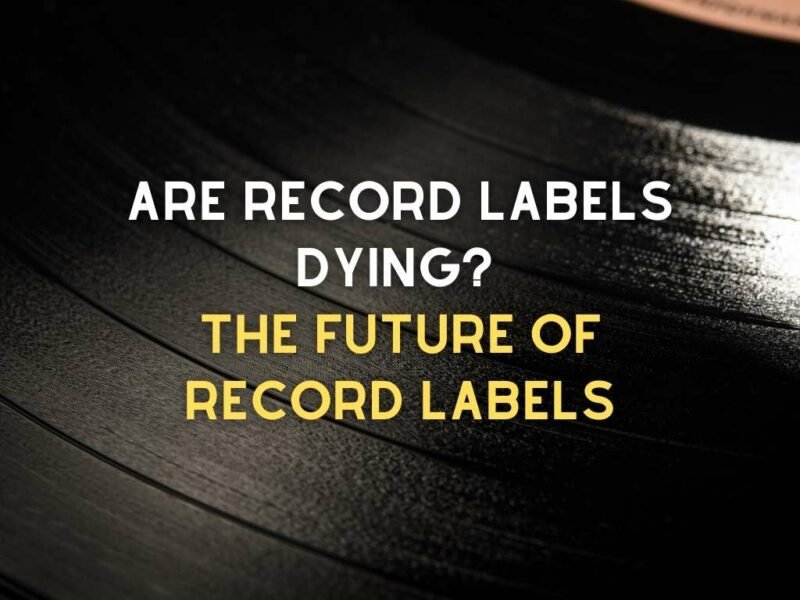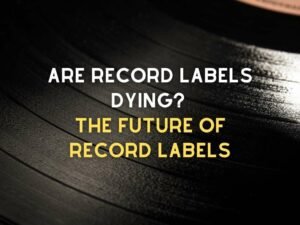 You Should Read This Next!
Start by adding the song to the timeline and then begin syncing up the lyrics with the audio. It's that simple!
5. Record Yourself Singing and Dancing to The Song
Likewise, if you do not have any live video footage, you could also just record yourself singing and dancing along to the song. This works especially well if it is an upbeat song that people can really get into.
You could even get creative and record yourself in various different locations or performing some dance moves (by now, this TikTok marketing angle should be common knowledge!).
Just like with the performance video as a background, you'll need to sync up the lyrics with the audio in your video editing software. But other than that, it's pretty straightforward.
6. Create a Slideshow of Images that Represent the Lyrics of The Song
A less complex but more time-consuming option is to create a slideshow of images that represent the lyrics of your song.
This works best for slower, more emotional songs as you can find images that accurately reflect the lyrics and tell a story. You also do not need to worry too much about editing and making all the words fit perfectly as you can just put them on the screen for a few seconds each.
To do this, start by creating a folder on your computer with all of the images you've gathered. Once you have everything organized, open up Powerpoint or Google Slides and begin creating your presentation.
From there, it's simply a case of adding the images to the slides and including the lyrics underneath each one.
7. Use Canva
Thanks to Canva, it's easy to create a professional-looking lyric video without any design experience. Simply upload your song to Canva and choose from a variety of templates.
Then, add your lyrics and adjust the timing to match the music. You can also customize the look of your video with photos, illustrations, and animated text graphics.
You Should Read This Next!
When you're finished, simply download the video and share it on your favorite social media platform. With Canva, creating a lyric video for your song is easy and fun!
Promote Your Music
Now that you have made your first lyric video, it is time to start promoting your music! The great thing about lyric videos is that they are very shareable and can be repurposed for pretty much every social media platform out there. So make sure to post it on all of your channels and get people talking about your new song.
You could even run a contest asking people to share the video for a chance to win a prize. This is a great way to get some extra engagement and reach a whole new audience.
Most importantly, though, lyric videos are a smart move to help you stand out, create more content and get your music the appreciation it deserves. If you want to learn more about creating a winning social media strategy to grow your brand, you will LOVE these posts: