The other day, my dad kept asking me how he could get his old hi-fi system to connect to his phone. I very shamefully laughed and explained in layman's terms how Bluetooth worked and that it was time to hang that old thing up and get a new one!
He was having NONE of it! This prompted me to go and do my own research, and lo and behold, I learned all about the fascinating world of Bluetooth music receivers (well at least, he thought it was all very fascinating and the smug look on his face when I told him I had found a solution was perfect!)
Basically, a Bluetooth music receiver is a small device that can be plugged into an existing stereo system. It then wirelessly connects to your phone or another Bluetooth-enabled device, allowing you to play music through the stereo speakers.
They are surprisingly affordable, and many of them come with additional features like volume control and aux input.
So if you're like my dad and refuse to give up your old hi-fi system, a Bluetooth music receiver is your best bet.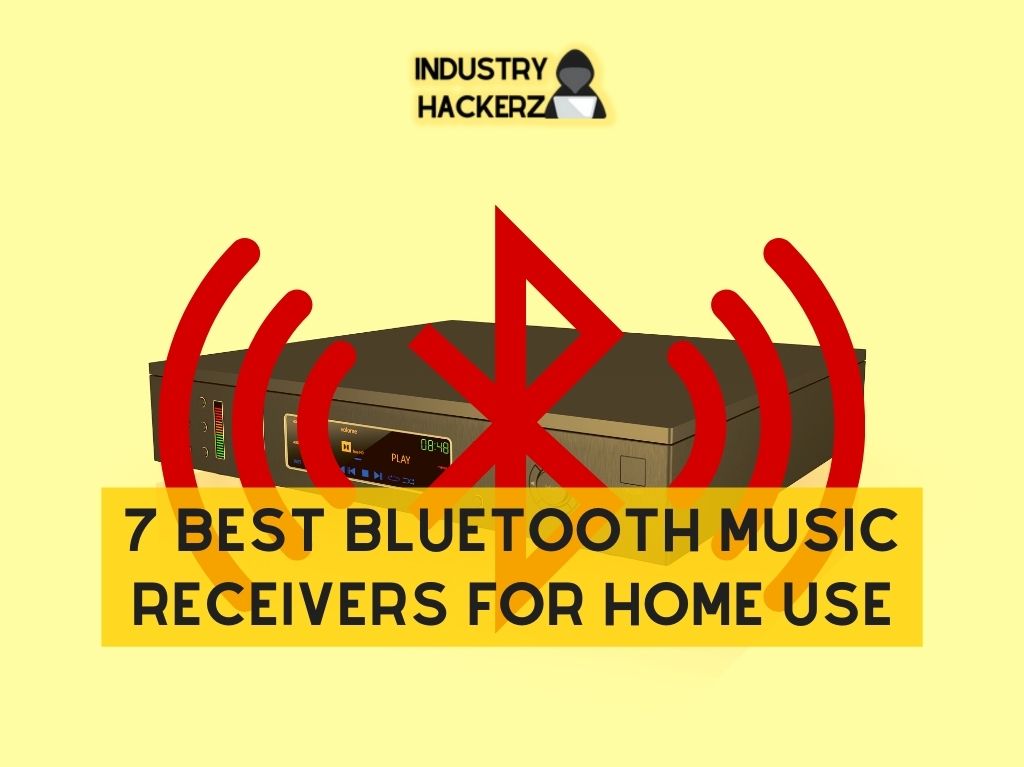 We both looked through a bunch of them, and here are the best 7: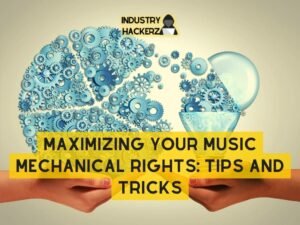 You Should Read This Next!
At A Glance
Here Are The 7 Best Bluetooth Music Receivers For Home Use:
i. Audioengine B1 Bluetooth Music Receiver
Audioengine B1 Bluetooth Music Receiver with 5.0 aptX HD, Extended Range and High Fidelity 24 bit...
LISTEN YOUR WAY: The Audioengine B1 Bluetooth Music Receiver adds premium, high definition wireless audio to any home music system, giving you full control...
INCREDIBLE SOUND: Breathe new life into your AV receiver or powered speakers by adding Bluetooth connectivity. Listen to your music the way it was meant to...
FEATURES: Up to a 100ft extended Bluetooth range and a built-in AKM4396 DAC for 24 bit playback ensures the highest quality transmission to your sound...
WHAT'S INCLUDED: B1 Bluetooth Music Receiver, 3ft. RCA audio cable, USB AC power adapter, 6.5ft. micro-USB cable, microfiber product bag, and setup...
WARRANTY: Stellar US based customer support and 3 year product coverage is included. Based in Austin, TX, Audioengine has been changing the way people...
The B1 is equipped with the latest tech, including Bluetooth 5.0, AAC (Apple) encoding, aptX, and aptX HD for high-definition sound performance.
The receiver has a range of up to 100 feet, low latency, and a 24-bit playback to produce high-quality sound with no lag.
Audioengine B1 receiver is plug and play. It is easy to set up, and once connected, you don't need to push any buttons. Besides the fact that B1 supports all Bluetooth-enabled devices, it comes with RCA and optical audio outputs.
Pros
High Quality Sound
Good Range
Numerous Output Options
ii. Denon Professional DN-200BR
Denon Professional DN-200BR | Compact Stereo Bluetooth Audio Receiver
Immediate Bluetooth | Compact stereo Bluetooth receiver adds Bluetooth to any audio system
Performance Driven Connectivity | Balanced XLR and ¼-inch audio outputs included for integration with mixers and amplification systems
Long Range | Receives Bluetooth signals wirelessly up to 33m
Engineered for Installation | Rugged metal enclosure with built-in eyelets for mounting screws; measures 1.8 inches (45mm) high, 6 inches (152mm) wide, and...
Pro-Grade Specifications | Full range frequency response, ultra-low signal to noise ratio (> 75 dB) and support for all mainstream profiles (AVCTP 1.0,...
With a balanced XLR, the DN-200-BR boasts a Hi-Fi sound performance. The receiver has ¼-inch audio outputs for amplifiers and mixers, making it a highly versatile Bluetooth audio receiver.
DN-200BR has a great range of up to 33 meters. To ensure the receiver works optimally, position the antenna on the window or railing to guarantee reception.
The receiver has an impeccable audio performance and has built-in level control to make it easy for you to set the receiver with your home stereo.
If there is a power outage, the receiver automatically remembers and reconnects to the last paired Bluetooth device.
Pros
Balanced XLR Audio Outputs
High Quality Audio Performance
Elegant Built Quality
iii. 1Mii B06 Bluetooth Audio Receiver
Sale
[Upgraded] 1Mii B06 Plus Bluetooth Receiver, HiFi Wireless Audio Adapter, Bluetooth 5.0 Receiver...
【164FT LONG RANGE】With Class 1 Bluetooth technology, the 1Mii Bluetooth receiver can achieve a range of up to 164ft (50m) line-of-sight in open air and...
【aptX HD&aptX-LL&3D SURROUND】It features Bluetooth 5.0 chip to ensure high fidelity Bluetooth audio signal for music streaming to those speakers or...
【POWER ON AND RECONNECT AUTOMATICALLY】When plugged into a power outlet, the Hi-Fi Bluetooth audio receiver can power on automatically and reconnect...
【EASY SETUP, EASY TO USE】Easy plug, pair and play. This updated unit comes with a USB power adapter. Plug into computer speakers, home stereo systems...
【WORKS WITH VOICE COMMANDS】Connect this Bluetooth adapter to your speaker via a 3.5mm jack or RCA cable, pair the receiver with your Echo via Bluetooth...
Its connectivity is excellent and has an outstanding HD audio performance. The audio receiver features 5.0 Bluetooth and a range of 50 to 70 feet indoors or 164 feet in an open space!
It has aptX low latency and 3D surround sound. aptX low latency produces high-quality sound with low latency, while 3D surround sound boosts the audio output.
Pros
Good Range
High Quality Audio Output
Easy Setup
Works With Echo (You can control music via voice commands)
iv. Logitech Bluetooth Audio Receiver
Sale
Logitech Bluetooth Audio Adapter for Bluetooth Streaming
Bluetooth Audio Adapter: Makes your speakers Bluetooth for streaming music from your smartphone or tablet
Multipoint Bluetooth connectivity: Simultaneously pair your smartphone and tablet and stream music from either one
Easy pairing and automatic re pairing: Pair your device to the adapter once with a single button press and you're done
Long range wireless: Stream music from up to 15 meters (50 feet) away from your speakers
Works with most speakers: Plugs into any powered PC speakers, home stereo systems and A/V receivers using RCA or 3.5 mm jacks. This product is a receiver...
Logitech audio receivers have a range of approximately 50 feet. The device can store up to 8 Bluetooth devices in its memory while connecting two Bluetooth devices simultaneously.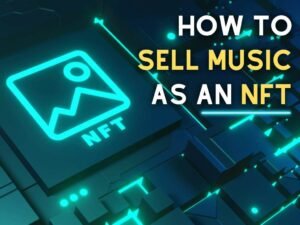 You Should Read This Next!
The receiver does not need pp support or Wi-Fi connectivity to work. It has RCA and 3.5 mm auxiliary output to improve functionality and versatility. However, the receiver lacks digital outputs.
Pros
Durable
Affordable/ Low Price
Small Size
Good Audio Performance
Cons
It Makes Noise Beeps When Disconnected
Missing Premium Codecs
No Digital Output
Esinkin Bluetooth Receiver
esinkin Bluetooth Receiver Wireless, NFC-Enabled Audio Adapter 4.0 for HD Home Stereo Music...
【Wireless Audio Stream】 By connecting Esinkin Bluetooth Audio Receiver to your high-quality smartphone, tablet, PC, speakers, old stereo sound systems...
【Bluetooth V4.0 Technology】 Powerful CSR chip ensure you get stable Bluetooth transmission and high quality listening experience. Extend your Bluetooth...
【NFC Quick Pairing 】 Simply connect your NFC-enabled device by touching your smartphone or tablet to the Bluetooth receiver adapter. Compatible with...
【Rapid Recharge】This Bluetooth Receiver Wireless for home comes with a power adapter(NOT USB). Please be careful to use our power charger, do not use...
【Easy to Carry with You】Compact size and lightweight, you can easily travel with it. Long range. Easy to operate. You can put Bluetooth Receiver...
If you are looking for a budget-friendly Bluetooth audio receiver with a sleek and slim design, Esinkin audio receiver is a good option.
You can easily stream music from your tablet, smartphone, or laptop. It boasts an easy setup because you need to pair a Bluetooth device to the audio adapter using a single button!
The receiver range is approximately 10 to 12 meters, i.e., 30 – 40 feet. Using its 3.5 mm jacks and RCA, you can plug the audio adapter into powered speakers and A/V receivers.
Pros
Budget Friendly
Great Design
Good Range
Easy Setup
Cons
It Does Not Have A Built In Battery
Minor Loss In Audio
Etekcity Unify Bluetooth Receiver
Etekcity Bluetooth Receiver, NFC-Enabled Bluetooth Audio Adapter for Music Streaming Sound System,...
STREAM WIRELESSLY Add bluetooth compatibility to devices that don't have bluetooth by connecting the Roverbeats Unify Bluetooth Audio Receiver to your...
NFC CAPABILITY Amplify the audio of your NFC-capable smart devices with a simple hand gesture by touching your smartphone or tablet to the bluetooth...
RAPID RECHARGE Recharge time of two hours On a full charge you can enjoy up to ten hours of operation
COMPACT DESIGH Made to be mini and lightweight that you can easily tuck it away and travel with it
NOTE Extend your bluetooth wireless range up to 33 feet Do not use adapters above 5V to charge the receiver
If you are on a tight budget and want to buy a Bluetooth receiver for your old home system, Etekcity is the best option. The receiver is among the smallest Bluetooth receivers in the market right now.
Therefore, if you have limited space, this is a plus. It uses Bluetooth 4.0, which has a range of about 33 feet. The device has only one 3.5 mm output with a micro-USB port that can be used for charging.
Pros
Affordable
Small and Compact
Easy Setup
Portable
Cons
Short Range
Not The Best Audio Performance
Besign BE-RCA Long Range Bluetooth Audio Adapter
Sale
BESIGN BE-RCA Long Range Bluetooth Audio Adapter, HiFi Wireless Music Receiver, Bluetooth 5.0...
Wireless solution for your wired home stereo system: thanks to the Bluetooth 5.0 technology, Besign BE-RCA could turn your older stereo into a nifty...
Long Range Wireless: Relax in your favorite chair and control your music with a reliable line-of-sight connection up to 30 meters (100 feet) away from your...
High Sound Quality: this BE-RCA Bluetooth music receiver is with latest Bluetooth 5.0 technology to delivers the superior sound quality. You could have an...
Powered by Micro-USB and Automatic Re-connection: the BE-RCA uses a Micro-USB jack for power; use it with any compatible USB power supply for continuesly...
No microphone built-in: your incoming phone call will transfer to your phone speaker directly, no worry about your privacy for the call when you listen to...
If you want an affordable Bluetooth audio receiver, you should consider buying this Bluetooth receiver. It features aptX technology and 5.0 Bluetooth.
The Bluetooth receiver is powered using a micro-USB, and you must press a power button to turn it on. The receiver usually auto reconnects to the last paired device.
Pros
Great Design and Small Sized
Great Price
High Quality Sound
Bluetooth 5.0
Cons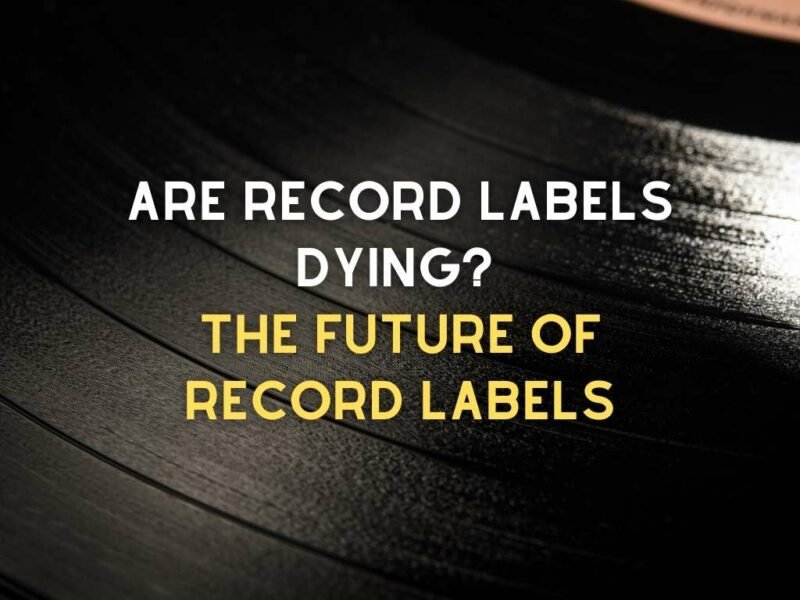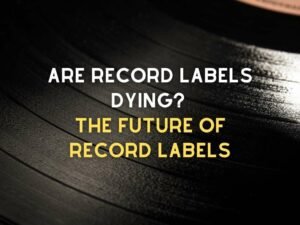 You Should Read This Next!
Prone To Audio Interference
Short Cables
Frequently Asked Questions (FAQs)
What is a Bluetooth music receiver?
Bluetooth is a wireless method of transferring or exchanging information between two devices. A Bluetooth audio receiver is a DAC system with wireless sound input and output. You do not need cables with a Bluetooth audio receiver to get audio output.
How does a Bluetooth music receiver work?
Using an RCA cable or aux, you can connect a Bluetooth receiver to a non-Bluetooth audio device and transmit it to another device.
What is Bluetooth pairing?
Bluetooth pairing refers to a form of data or information registration for two Bluetooth linking devices. After registering each device's information, they can connect. After pairing Bluetooth devices for the first time, you do not need to repeat the process. Bluetooth devices save the information for future use.
Can iPhones receive Bluetooth audio?
Yes. iPhones can connect to Bluetooth devices successfully. For example, newer iPhone models do not have a head jack. Therefore, users rely on Bluetooth entirely.
How can you connect Bluetooth to an amplifier?
You can easily connect an amplifier with a Bluetooth audio receiver. However, you need an AC output or an audio jack to connect it. Then pair the Bluetooth stereo receiver with any device, for example, your laptop, smartphone, or tablet. It is essential to understand that some Bluetooth adapters do not have a built-in battery. Therefore, you must plug them into an external power source to pair the Bluetooth devices.
What Should You Consider When Buying a Bluetooth Audio Receiver?
If you are contemplating buying a Bluetooth audio receiver, take your time to research and understand how Bluetooth works, latencies, versions, and quality of data exchange.
With such information, it is easy to make the right choice when buying one. Most people assume that all Bluetooth adapters work the same, the only difference being price. That is not the case! Here are crucial things to consider when buying a Bluetooth receiver:
You Should Read This Next!
Audio Quality
Both cheap and expensive Bluetooth audio receivers tend to lose audio quality. Consider buying a Bluetooth receiver that supports the aptX codec if you want a high-quality sound.
Also, you need to research and know the Bluetooth module's receiver features. Bluetooth 5.1 is the latest Bluetooth technology in the market. Therefore, a receiver with Bluetooth 5.1 tends to have a high audio quality and low latency.
Audio Input
Audio input choice depends on how and where you intend to use the receiver. If you want to use the receiver in your car, a 3.5mm aux input is OK.
However, if you want to use the receiver in your home, consider buying a receiver that supports an RCA input.
Portability
Are you looking to hook up the Bluetooth receiver to your car, home theatre, or headphones? If you want to carry the receiver wherever you go, buy a small-sized adapter.
Remember to consider the power supply. While some have inbuilt batteries, others are only designed to work in cars. Portable Bluetooth receivers have several drawbacks.
For example, they may lack ports, have poor audio quality, or have short battery life. Research well to get your value for money.
Final Thoughts
Buying a Bluetooth music receiver for home use can be challenging, especially if you do not know where to start or what to look for/consider.
Audioengine B1 receiver is an ideal choice because it offers value for money. Its high-definition sound, great range, and various output options are some of the reasons why it stands out.
Equipped with the latest Bluetooth technology, the Audioengine B1 receiver is easy to set up and use.