If you are hoping to scout the best recording studios in Greenville – we've got you covered, read on!
Greenville is located in upstate South Carolina, with a number of colleges and universities in the area. Accordingly, Greenville has an active music community seeking opportunities to record.
Fortunately, Greenville also has a number of great studios to record in. Whether your project involves rap or folk, rock or blues, these studios offer something for everyone.
You can go with a nearly full-service studio covering everything from recording your song to shooting the video for it, or you can trim it down and focus on the basics. Check out this list to get an idea of some of the great services and prices available to you in Greenville.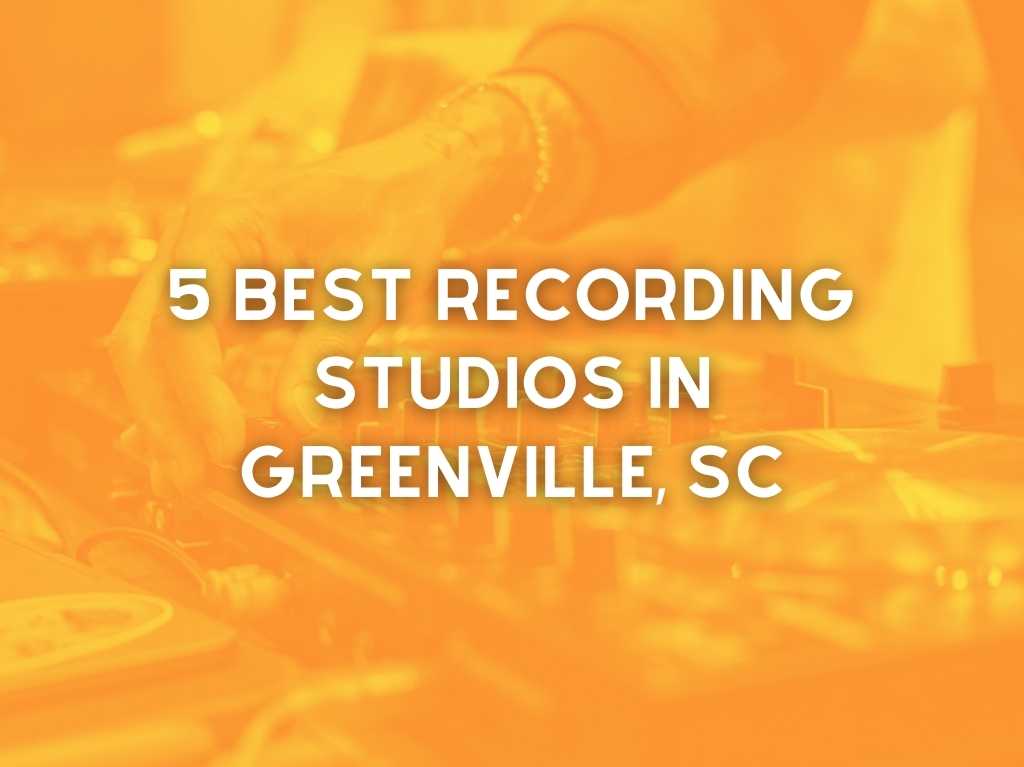 Greenbriar Studio
Greenbriar Studio is the outgrowth of owner Jay Arrington's passion for music and recording. He is both a producer and an engineer and thrives on helping artists achieve their vision.
There is a reason why all 27 Google reviews are 5 stars. Reviewers consistently comment on Jay's genuine kindness and focus. As one reviewer put it, he treats songs that are brought to him as if they are his own.
As such one of the biggest attractions of Greenbriar is Jay's ability to walk that fine line as a producer between helping and dominating artists. His ability to come alongside as a knowledgeable guide and friend is what keeps many artists returning to his studio.
Jay sees music as a truly personal connection that comes directly from the artist to the lives of listeners, expressing emotions that can't always be put into words, and he is passionate about his role in that process.
At Greenbriar Studio, Jay is in his wheelhouse when he is focusing on genres related to folk and indie rock, alternative rock, and worship music.
Jay provides production, mastering, recording, and mixing. He focuses on the whole process of recording. What is the point of laying down tracks if you don't have a good mix and master? He can also help with various aspects of songwriting from creating a hook to writing arrangments.
Website:
https://www.greenbriar.studio/
Location:
1313B Miller Rd, Greenville, SC 29607
Services & Cost:
Production
Arrangement
Instrumentation
Songcraft
Recording
Mastering
Mixing
Greenbriar Studio's website has a form to fill out for a request for pricing. But their profile on SoundBetter provides the following prices.
| | |
| --- | --- |
| Services | Cost |
| Producer | $250 per song |
| Recording | $400 per day |
| Engineer | $500 per song |
| Post Mixing | $150 per minute |
| Mastering | $100 per song |
| String arranger | $250 per song |
| Cello | $125 per song |
---
MainStreet Productions
MainStreet Productions brings top-dollar studio equipment and great production to the artists of Greenville. If you want another option for a studio that focuses on artist development and making your song the best it can be, check out MainStreet.
Owned by King Que, MainStreet brings quality to all aspects of the recording process from mixing to mastering. According to their Alignable profile, the studio also offers publishing and distribution.
When it comes to services, MainStreet has a long list of them that includes everything from mixing to tracking, and the studio can provide professional audio for your concert or event. King Que also works as a DJ and musician (organ/keyboard, percussion) for hire.
All 21 Google reviews give MainStreet Productions a 5-star rating because of his attention to the artist and their song. King Que is a singer, and reviewers often highlight his ability to coach artists in finding harmonies and attaining good pitch and breathing.
With a focus like that, it is no wonder that MainStreet Productions is highly rated. MainStreet's website offers clear and detailed pricing that helps you know exactly what to expect for what you want. After all, being a musician means being able to budget!
Website:
https://mainestreet.business.site/
Location:
111 Lovett Dr, Greenville, SC 29607
Services & Cost:
Tracking
Mixing
Mastering
DJ
Musician
Weddings
Live Events
| | |
| --- | --- |
| Service | Cost |
| Tracking session from 1 to 6 hours | First hour is $40, second is $70. Price goes up $35 every hour after thatSong mixing session$120 for a 3-hour session or per songMaster$60 per songLive events/concerts$700 for 5 hoursMusician for hire$200 for 2 hoursDJ$150 for 3 hours, $200 for 4 hours, $400 for weddings |
---
Sit-N-Spin Recording Studios
Sit-N-Spin Recording Studios has a powerhouse of talent that makes the studio who they are. Known for quality work and focus on details, they also create a laidback atmosphere in which artists feel the freedom to be themselves and excel.
Owner and multi-instrumentalist Matt Morgan brings years of experience to his work. He has toured as a vocalist and guitar player for a variety of bands while also developing his skills in sound engineering.
House engineers John Martin and Daniel Gregory also bring their experience as musicians and sound designers to the table. Between the two of them, they are comfortable working in rock, blues, pop, folk, EDM, metal, funk, country, and hip hop. And just about anything else.
Sit-N-Spin has recorded such artists as Derek Trucks, Snarky Puppy, and the Marcus King Band. They bring loads of musical talent, engineering skills, and cred to your project, but that doesn't stop them from bringing the down-home feel as well.
With 42 reviews averaging 4.9 stars, it is clear that Sit-N-Spin is well-loved in Greenville. Many reviewers comment on how friendly and accommodating the staff is. One reviewer commented that the studio feels like home. Another told of John Martin digging up a mandolin on short notice for a song.
Whether you need high-quality recording and mixing, music for commercials, or photography, Sit-N-Spin is well worth checking out.
Website:
https://www.sitnspinstudios.com/
Location:
325 Augusta St, Greenville, SC 29601
Services & Cost:
Recording
Live recording
Podcasts
Commercials
Voice-overs
Mixing
Master
Custom music
Video
Photography
In general, Sit-N-Spin charges between $50 and $200 an hour and asks that you call or email for a quote. Studio time typically ranges from $50 to $75 an hour. They also offer the following packages:
| | | |
| --- | --- | --- |
| Package | Price | Includes |
| Band 3 Song Demo Deal | $350 | 7 hrs in the studio, free setup and free mastering |
| Band 5 Song EP | $550 | 11 hrs in the studio, 5 hours of tracking, 3 hrs of mixing, 3 hrs vocal/overdubs, plus free mastering |
| Singer/Songwriter 3 Song Demo Deal (1 or 2 people) | $150 | 3 hrs in the studio, free mastering |
| Singer/Songwriter 5 Song EP | $299 | 6 hrs in the studio, 1 hr of mixing, and free mastering |
| Rap Recording Package | $90 | 2 hrs in the studio and free mastering |
| Podcasts | $75 per hour | |
| Video Podcasts | $150 per hour | |
| Band 3 Song Live Video Demo | $750 | 3 songs, 3 hrs of video recording, 3 hrs of video editing, 2 hrs of audio mixing |
| Singer/Songwriter Live Video Demo (1 or 2 people) | $499 | 3 Songs, 2 hrs video recording, 2 hrs video editing, 1 hr audio mixing |
---
INCIDENT MUSIC LABS
With a very long artist list and literally decades of experience between the main two engineers, Incident Music Labs has a great reputation in the community and has proved to be a versatile studio that can handle your project, whatever genre it may be in.
Engineers Root Dorn and Phil Duckett have 55 years of experience between the two of them with Dorn being a multi-instrumentalist and Duckett having platinum records under his belt.
Whether you are a poet seeking to record a few spoken word pieces or a band wanting to set down your first EP, Incident Music Labs offers competitive prices that help you budget your project.
If you take a look at their guidelines, you will see that Incident Music Labs runs a tight ship. They expect you to show up on time and with your material polished and ready to perform. They caution that it is a small studio and not a place to hang with your friends.
It makes sense that reviewers highlight the studio's professionalism and years of experience. 115 Google reviewers give Incident labs an average score of 4.8, making this is the place to go for focused, experienced, and professional recording.
Among other things (including photography and video), the team offers different booths for guitar amps and vocals, a full drum set, and high-end recording equipment plus contacts with local venues and photography for promotion or CD cover design.
Website:
https://www.incidentmusiclabs.com/
Location:
1200 Woodruff Rd Ste C-31, Greenville, SC 29607
Services & Cost:
Recording (even with pre-recorded material)
Mixing
Mastering
Video
Photography
The rates below describe basic rates.
| | |
| --- | --- |
| Service | Cost |
| Spoken-word | $40 an hour |
| Recording to pre-recorded tracks | $50 an hour |
| Singer/songwriter | $60 an hour |
| Bands (including post-production mix) | $90 an hour |
| Mixing and mastering | $60 to $100 per song depending on number of songs, mixing, tracks, etc. |
| Greenscreen or location video or photoshoot | Starts at $100 and $350 respectively |
| Drones (for location use) | Additional $100 |
---
Studio 101
Studio 101 Recording is located a little way outside of Greenville, but that does not stop the studio from being well-loved by the clients who have recorded there.
Focusing on the fundamentals of studio recording, Studio 101 provides recording, mixing, and mastering in a good-sized room with isolation booths and a variety of instruments that you can use for your project.
Studio 101 brings years of experience, concern for your songs, and attention to detail to the whole process of recording using a combination of vintage and analog equipment.
A glance at the 24 Google reviews will tell you that engineer Brad Phillips is the studio's highlight and the main reason why it has an average of 4.9 stars. He is professional, friendly, and welcoming, with return clients praising the creative vibe of the studio.
Past clients on Studio 101's website speak highly of Phillips' work ethic, his musical ear, his attention to detail, and his genuinely kind demeanor.
Studio 101 may not have the longest list of services of all the other studios in Greenville, but they also do video, and they focus on what they are good at and stick to that. For a studio that will give your material the attention it deserves, definitely look into Studio 101.
Website:
https://www.studio101recording.com/
Location:
4860 Hwy 101 N, Woodruff, SC 29388
Services & Cost:
Recording
Mixing
Mastering
Production
Video
Studio 101's website directs clients to contact them for a quote on recording, mixing, video, and production services. For mastering, they charge $40 per song.
Don't Forget Your Recording Session Essentials…
1. Game Plan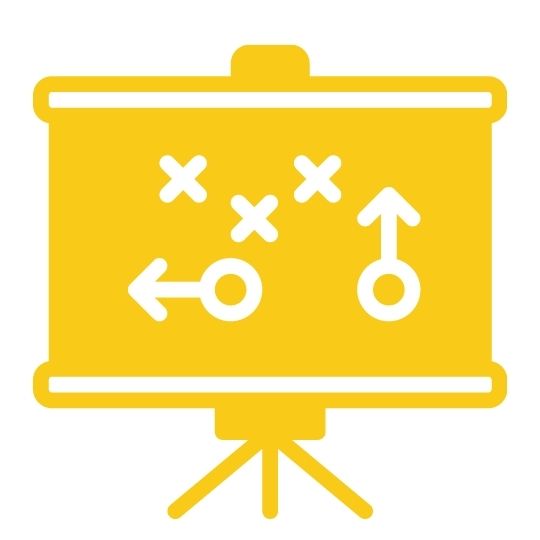 You should go in there with a plan of what you want to achieve. This will make it easier on both you and the engineer, and will help keep things moving along.
2. External Hard Drive
Sale
SAMSUNG SSD T7 Portable External Solid State Drive 1TB, Up to 1050MB/s, USB 3.2 Gen 2, Reliable...
PORTABLE STORAGE: The light, pocket-sized Portable SSD T7 delivers fast speeds with easy and reliable data storage for transferring large files, including...
TRANSFER IN A FLASH: Transfer massive files within seconds with the incredible speed of USB 3.2 Gen 2; Embedded PCIe NVMe technology delivers blazing fast...
BUILT STRONG AND SECURE: Unlike HDDs, the Portable SSD T7 has no moving parts so it's more resistant to shock; Plus, its solid aluminum unibody...
RELIABLE THERMAL SOLUTION: The T7's advanced thermal solution uses the Dynamic Thermal Guard to withstand and control heat, so the portable SSD stays at...
SLEEK AND COMPACT: Roughly the size of a credit card and only weighing 2 oz, the T7 fits comfortably in the palm of your hand and is light enough to take...
Get yourself an external hard drive. This way, you can take your sessions home with you and have a backup in case something goes wrong.
3. Powerbank
Sale
BLJIB Portable Charger 32000mAh, 22.5W QC 3.0 PD 20W Smart LED Display Fast Charging Built in Cables...
Battery Pack with LED Display: 32000mAh Li-polymer can 8 charges for typical iPhone, 6 charges for Samsung Galaxy, 3 charges for iPad Mini, perfect for a...
Portable Charger with Built in Cables: The integrated cables with grooves are convenient for storage, more than 10,000 bending tests prove its durability,...
PD 20W Quick Recharging: Micro input, iOS input, Type-C (PD 20W) input & output support bidirectional quick speed charge for most mainstream devices...
Power Bank Fast Charging: 2 USB-A QC 22.5W output and 1 Type-C PD 20W output, which only takes 30 mins to charge for iPhone 12 up to 50% and 40 mins to...
Comfortable and Safe Design: The Ergonomic design fits comfortably and stylish in your palm; besides, the rechargeable power bank is equipped with multiple...
You never know when you're going to need a power bank. It's always better to be safe than sorry!
4. Snacks and drinks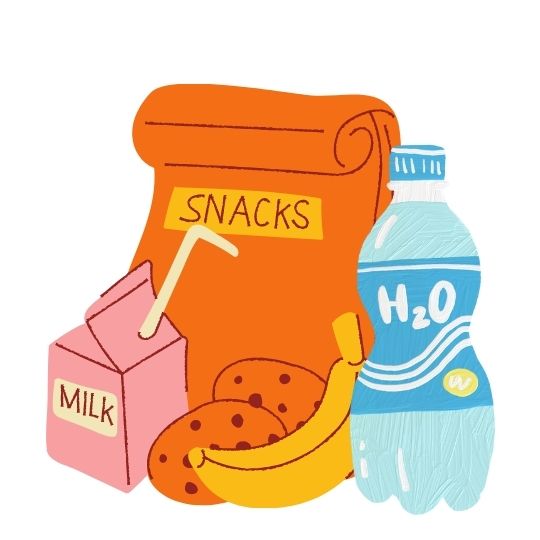 Stay hydrated and fueled up so you can perform at your best.
Is your business featured on our Top-Rated List? Awesome! Promote this page on your site or blog! Just copy and paste the HTML below to embed this badge!
<a href="https://industryhackerz.com/5-best-recording-studios-in-greenville-sc/" ><img src="https://industryhackerz.com/wp-content/uploads/2022/05/badge-4.png" alt="Industry Hackerz Top-Rated Business"></a>